---
For Part IV of our running NBA Draft Preview, it's time to talk about trades. Multiple analysts tapped into NBA front offices have hinted that they believe this could be a particularly wild NBA offseason, and the week leading up to the draft is always full of trade rumors anyway. Throw in what looks to be an above average draft class and a league full of teams desperate to catch up to the Warriors, and the stage is set for some dramatic moves. We just don't know who'll be making them.
These, however, are some of the teams that may think about making draft night deals, as well as a few suggestions for what those deals should look like.
Memphis Grizzlies (own picks 4, 32)
Personally, I would do anything but trade a pick if I ran the Grizzlies (which, sadly, I do not). While still plenty capable when healthy, the Marc Gasol/Mike Conley core has almost certainly missed its championship window. Memphis is going to have to rebuild soon, and it already owes a near-future first rounder to Boston, making this #4 pick all the more valuable. Nevertheless, owner Robert Pera recently predicted 50 wins in 2018-19, so it looks like the Grizzlies are in win-now mode.
Given that, the #4 pick could be used to rope in immediate help (I'm still not quite sure I'd say should). One move that's been suggested (not necessarily reported) would see #4 and The Woeful Contract Of Chandler Parsons shipped off to Dallas in exchange for minimal assets. This would rid the Grizzlies of at least a chunk of the almost $50 million owed to Parsons over the next two seasons. They'd have more financial flexibility for free agency, and could still land a decent rookie at #32.
Suggested Trade: Memphis should forget about Dallas, but follow similar framework with Atlanta:
Grizzlies receive: Kent Bazemore, Isaiah Taylor, pick #19 and pick #34

Hawks receive: Chandler Parsons, #4 pick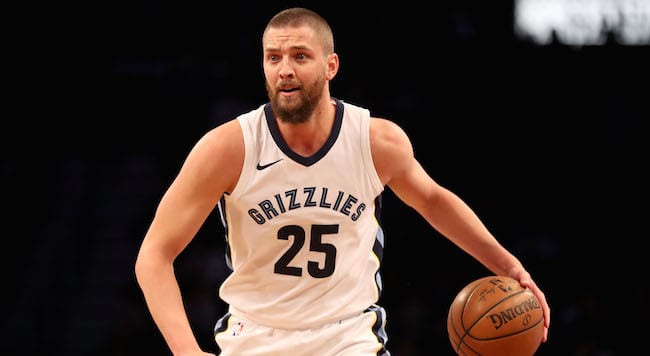 This deal works financially and gives the Grizzlies close to $5 million in breathing room next year, and a starter in Bazemore who can either contribute or be flipped. They'd also end up with three picks between 19 and 34. The Hawks may not want to part with Bazemore, but they're bad enough that this might be a fair price for an extra, high lottery pick. With picks #3 and #4, the Hawks could potentially land Luka Doncic and a big man (Marvin Bagley, Jaren Jackson, or Mo Bamba) for their rebuild.
Cleveland Cavaliers (own pick 8)
The Cavaliers probably face the toughest decision in this draft, given that LeBron James – at least as far as we know – does not have a history of informing his teams of his free agency leanings in advance. That means Cleveland has to decide on its own if it should make a selection at #8 or trade the pick in an effort to form a new core that might entice James to stay.
Maybe it's time for this all to end. And maybe the most dignified move is for the Cavs to protect their future, make this pick, and tell James to take it or leave it. The only problem with that is that he'd probably leave it, and he's LeBron James. The bottom line, as frustrating as it may be, is that if there's any chance of keeping him in Cleveland, you take it. It's not as if the #8 draft pick is filling his shoes anytime soon anyway. Best case scenario, you reload well enough for James to stay; worst case, you're one draft behind on your rebuild.
Suggested Trade: The Cavaliers could pair their two biggest assets – this pick and Kevin Love – in a three-way deal with the Hornets and Wizards.
Cavaliers receive: Kemba Walker, Marvin Williams, Kelly Oubre Jr.

Hornets receive: JR Smith, Ian Mahinmi, pick #8 and pick #15

Wizards receive: Kevin Love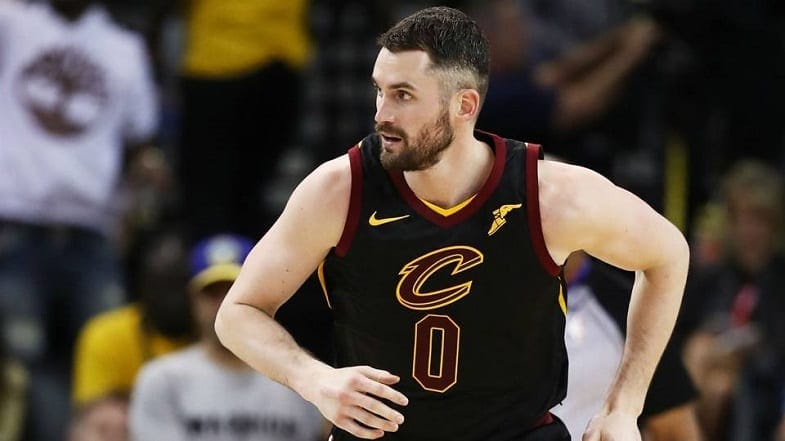 In this deal, the Hornets would be going in on a hard reset, but starting it with three top-15 picks. The Wizards would surrender a decent pick and a promising young player in Oubre, but would get out from under Mahinmi's ugly contract and wind up with a big three of Love, John Wall, and Bradley Beal – without giving up Otto Porter Jr.
Cleveland, meanwhile, would add some youth in Oubre, an All-Star point guard in Walker, and a veteran in Williams who just shot his best career three-point percentage. Dumping Smith is a plus as well, and Cleveland would also wind up saving about $9 million for next season. With this deal and a little more creative maneuvering, the Cavs could potentially open up space to chase a major free agent.
Phoenix Suns (own picks 1, 16, 31, 59)
A rumor was going around recently that the Suns were looking to get into the Kawhi Leonard sweepstakes via the #1 pick. However, this rumor has since been fairly adamantly dispelled by various sources. The far more substantial rumor is that Phoenix has decided on Deandre Ayton with the top overall pick in the draft. Even if that's the case though, the Suns could be dealing.
As of the end of this past season, Phoenix had 15 players age 26 or younger on their roster. Tyson Chandler (35) and Jared Dudley (32) were the only exceptions. There's just no need for a team that young to use four draft picks, unless there's some overseas stashing involved. Furthermore, the Suns sound a little bit impatient; Devin Booker, the team's best player, said in April that he was "done not making the playoffs," and while angling for Leonard would be more of a "win-now" move, Ayton is no project. This team wants to get to the postseason.
That's easier said than done coming off a 21-win season, but Phoenix could take a big step in the right direction by trading some of its later picks.
Suggested Trade: Phoenix could work with Miami to bring in a veteran point guard who's played there before, and make itself a more enticing destination for free agents.
Suns receive: Goran Dragic

Heat receive: Brandon Knight, pick #16, and pick #31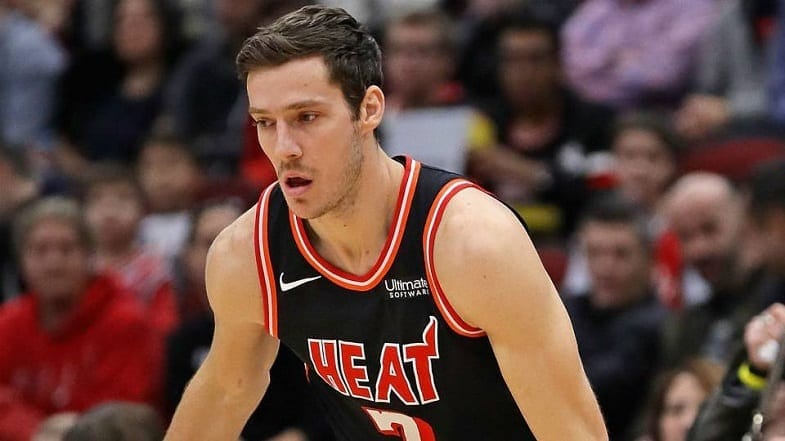 This almost looks like too much to give up for Dragic, and the Suns should definitely try to do it without the #31 pick first. It's conceivable that Knight and #16, or even Knight, #16, and #59 could get the job done. But ultimately, Phoenix should pay this price if that's what it takes.
Jared Dudley and Tyson Chandler are experienced, smart players who seem like great teammates, but Dragic would bring a much-needed veteran presence to the starting lineup. He'd also be a terrific complement to the Suns' best players, providing Booker with more easy spot-up opportunities and potentially establishing a deadly pick-and-roll with Ayton.
As for Miami, it's about time for Pat Riley to get creative about his on-the-fly rebuild, and you can only be so creative without draft picks. Given that the Heat have none this year, and probably aren't building a contender while Dragic is still in his prime, this could be a pretty appealing package.