---
This year's NBA Draft is on June 21st. Between now and then we'll be running a series of previews focusing on different themes and categories. In this first one we're going to take a look at some of the lottery prospects who are most NBA-ready.
Let's get straight to it.
DEANDRE AYTON – C, Arizona
I saw Deandre Ayton play in a tournament during his senior year at Hillcrest Prep, and walked out of the gym thinking I'd just seen a better version of Joel Embiid. Embiid's come a long way since then, so the comparison now seems a little dramatic – but at the time, it wasn't crazy. Ayton was as imposing a high school player as I've ever seen physically, and even at 18 looked perfectly comfortable shooting from anywhere.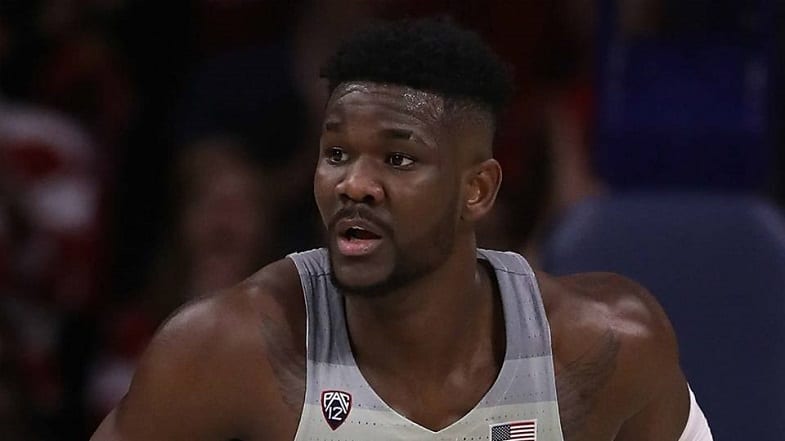 Ayton's freshman year at Arizona only strengthened his case as a potentially special big man. His physical gifts are otherworldly, his agility and coordination at his size are almost weird, and he averaged 20.1 points, 11.6 rebounds, and nearly 2 blocks per game, shooting 34.3 percent from three. There are some questions regarding his motor, but if he's motivated the sky's the limit, and he certainly has the tools to contribute on day one. Plus, excluding Memphis, the teams likely to pick in the high lottery are in desperate need of effective big men, so he'll have a chance to start.
MARVIN BAGLEY III – F, Duke
Marvin Bagley appears to be slipping down draft boards just a little bit, and I understand why. He didn't distinguish himself as a rim protector at Duke (1.0 blocks per 40 minutes), which means you can't just stick him under the basket. And he's not a prolific outside shooter, which means he's not a conventional "stretch 5" either. He's somewhat caught between the 4 and 5 positions, whereas a player like Michigan State's Jaren Jackson Jr. (who seems to be rising) might be more appealing to some GMs because of his ability to play multiple positions.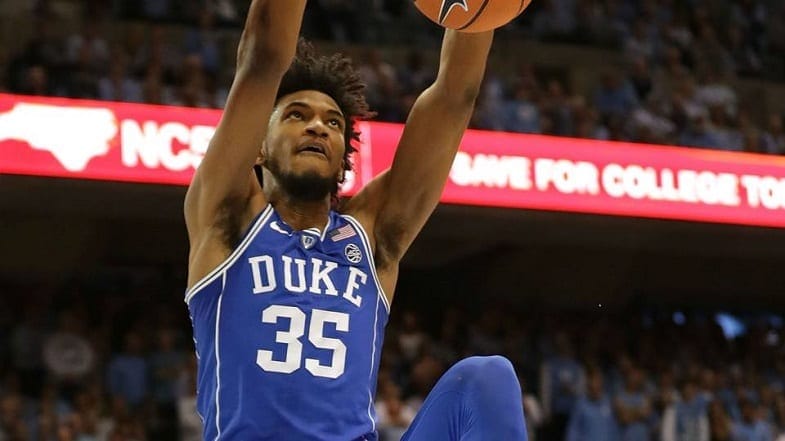 Jackson is a terrific prospect – but Bagley probably has more raw basketball talent than anyone else in this draft, and at a certain point talent wins out. He's a sensational finisher, a tenacious rebounder (often cleaning up his own misses), and a pretty good shooter, even if he doesn't venture behind the arc too often. There are no questions about Bagley's motor, and he's already dominated NBA competition. Fit and defensive improvement will be important over the long haul, but Bagley's pure ability has him ready to put up numbers in the meantime.
LUKA DONCIC – G, Real Madrid/Slovenia
There are always questions about NBA readiness when it comes to European prospects, and they certainly apply to Luka Doncic. Most notably, no matter what you hear about Doncic playing in the best non-NBA league in the world, the competition isn't as good. If you don't believe me, I can prove it with two words: Alexey Shved. The former Knicks cast-off is the leading scorer in the same league Doncic is dominating. That doesn't mean torching the EuroLeague isn't impressive; these are experienced professionals playing cohesive team ball. They're grown men, and Doncic was born a month after Britney Spears topped the charts with "Baby One More Time." But the competition just isn't as good – period.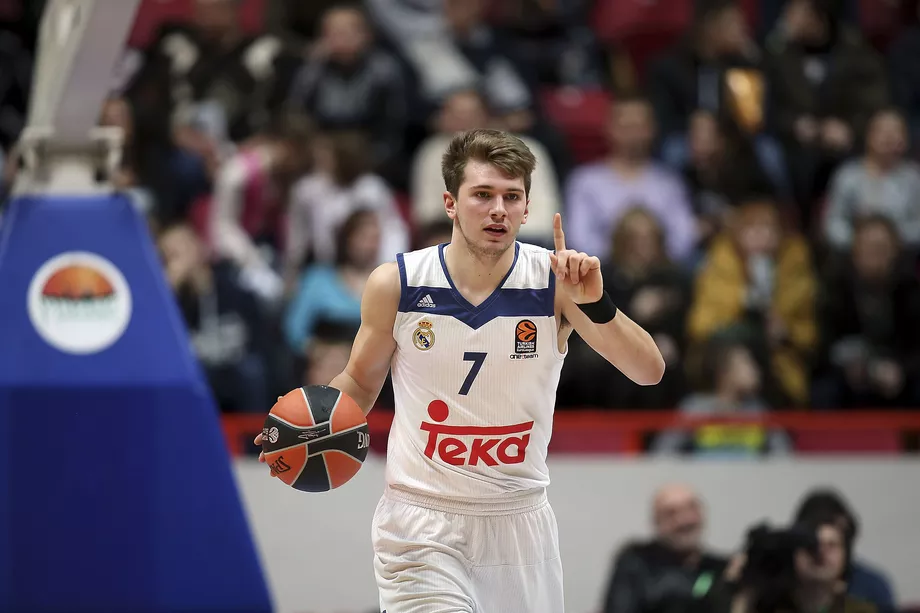 As with Bagley however, Doncic's talent wins out in this kind of projection. He's an incredibly creative player with an offensive arsenal that's seen him draw comparisons to everyone from Steve Nash to Larry Bird. Unfortunately for Doncic, a Ricky Rubio-like stage has been set for him, such that even promising play early on might look disappointing. But he just looks too offensively devastating not to contribute right away. He's got an edge to him too. 
WENDELL CARTER JR. – F/C, Duke
Somewhat overshadowed by Marvin Bagley this past season, Wendell Carter was still one of the NCAA's best bigs. And in fact, the argument can be made that though Bagley has the higher ceiling, Carter is a better fit for the modern game. At 6'10'' and 265 lbs with a 7'3'' wingspan, he has good size for the center position. He's very strong, quick on his feet, and blocks shots well with both hands. He also shot over 40 percent from three on the season.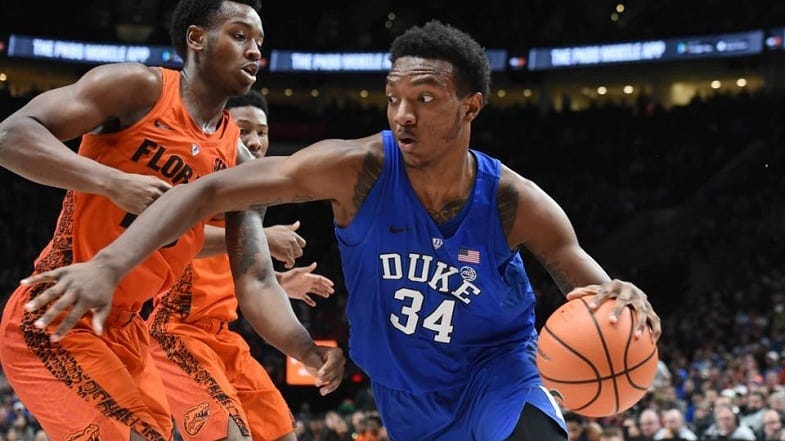 If there's a knock on Carter it's that he showed an occasional tendency to get into foul trouble. All in all though, he's the rare college center who could be plugged into just about any NBA lineup and contribute meaningfully.
MIKAL BRIDGES – SF, Villanova
Bridges is somewhat unusual as a veteran player (he just wrapped up his junior year at Villanova) who's getting legitimate lottery consideration. (His teammate Jalen Brunson won't be so lucky despite having won National Player of the Year.) And in this case, the fact that Bridges is projected to go in the top 8-to-12 picks speaks not just to immediate readiness or long-term potential, but perhaps mostly to fit for the modern game.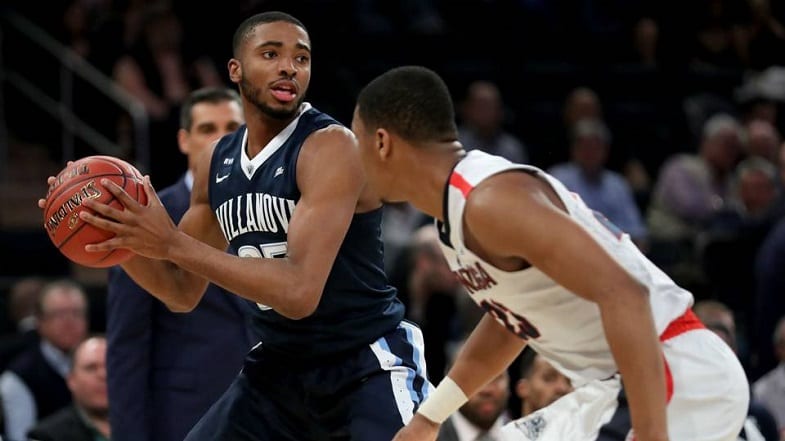 Bridges is a 6'7'' do-it-all small forward who at worst can be a rotation three-and-D guy right away. He was arguably the best defender on a Villanova team known more for its explosive offense, yet he also shot 43.5 percent from three – on six attempts per game.
COLLIN SEXTON – PG, Alabama
If we count Luka Doncic as a point guard, Trae Young pans out, and Shai Gilgeous-Alexander reaches his full potential, Collin Sexton might actually be the fourth best point guard in this draft class. I wouldn't predict it, but it's conceivable. His decision-making isn't great (2.8 turnovers to just 3.6 assists per game), and he can be generally erratic. Without a doubt, he's an imperfect prospect.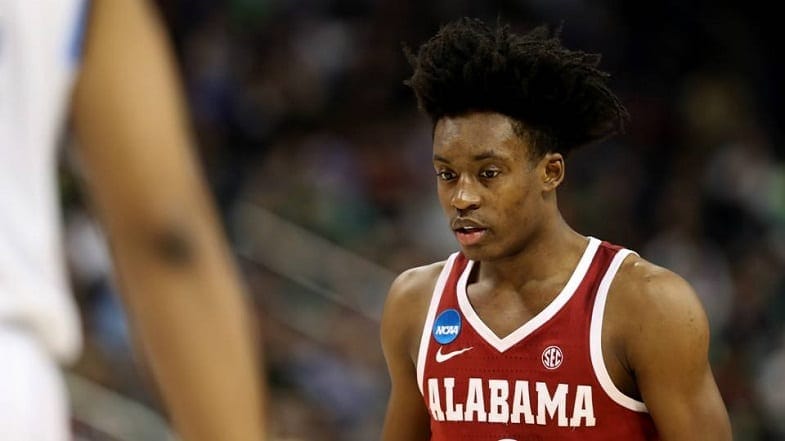 That said, Sexton's speed and athleticism will probably enable him to contribute more quickly than some of his counterparts. Fast, high-flying, pesky on defense and electric with the ball in his hands, he should be able to hold his own on both sides of the ball. Without suggesting he necessarily has the same potential, I'll echo an observation that's been made by many already: there's a little Russell Westbrook in Sexton's game.
Notable Exclusions:
Jaren Jackson Jr. – A great prospect, but may need time; possibly 2018's Jonathan Isaac, but with significantly more upside.
Mohamed Bamba – Potential elite shot blocker, but too one-dimensional to be counted on early. 
Trae Young – Just too much of a question mark; probably can't defend NBA guards yet, so may not be able to stay on the floor.
Michael Porter Jr. – Thoroughly unconvincing in his brief comeback from injury, now looks like a project. 
Miles Bridges – Poor man's Tobias Harris.
Kevin Knox – Small child running a lemonade stand's Kevin Durant.