---
We've reached the most exciting night of the NBA's offseason. In a matter of hours, fans, media members, team representatives, and soon-to-be rookies will crowd Barclays Center for the NBA Draft. And after a string of previews covering pro-ready prospects, possible steals, the best fits, and trade potential, it's time to get down to business with a last minute mock draft.
The following selections come from a combination of rumors, news, trends, team needs, and predictions from yours truly. For the sake of order, possible trades are not factored in.
1. PHOENIX SUNS
The Likely Pick: DeAndre Ayton (C, Arizona)
My Pick: Ayton
It's become apparent that Phoenix is either running a massive smokescreen or picking Ayton. And ultimately, he's the right pick. I wrote in our best fits preview that Doncic and the Suns made a lot of sense, if the Suns were in the market for Clint Capela (as has been rumored). The Suns need a playmaker after finishing 29th in assists and 24th in made field goals last season. But it may ultimately be easier for Phoenix to take the dominant big man here and find a point guard via trade or free agency. More simply, Ayton is an incredible talent. He's better than Joel Embiid was coming out of college, albeit maybe with less room to grow.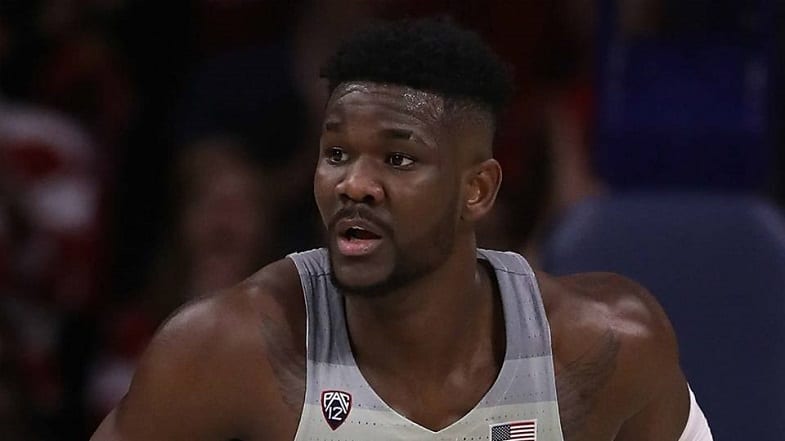 2. SACRAMENTO KINGS
The Likely Pick: Marvin Bagley III (F, Duke).
My Pick: Bagley
There's been some late buzz about both Luka Doncic and Michael Porter Jr. here. But Doncic doesn't seem to want to go to the Kings, and with his injury concerns, Porter would be a huge reach at #2. Bagley, meanwhile, was the only top prospect to work out for Sacramento, and a team in the midst of a drastic culture reboot should value that. Furthermore, he's an offensive savant who was the most talented player on the court in every college game he played in. The Kings need everything, and Bagley is one of the two best talents available (along with Doncic), and the only one who wants to be there.
3. ATLANTA HAWKS
The Likely Pick: Luka Doncic (G/F, Real Madrid)
My Pick: Doncic
Jaren Jackson Jr. seems to be in the mix here, as is Bagley if he falls. but it's hard to really imagine Doncic getting past the Hawks. He may have the highest ceiling in the draft, and he happens to have a pretty high floor as well, having already dominated at a professional level. Doncic's primary strength is playmaking (he might be a Steve Nash-level passer), and the Hawks have a point guard. But at 6'8'' Doncic wouldn't play a conventional "1" anyway. He can slide into the 3 spot and still be the team's primary creator. And his passing, combined with his own scoring ability, should give a major jolt to the Atlanta offense, which was almost impressively bad in every way last season.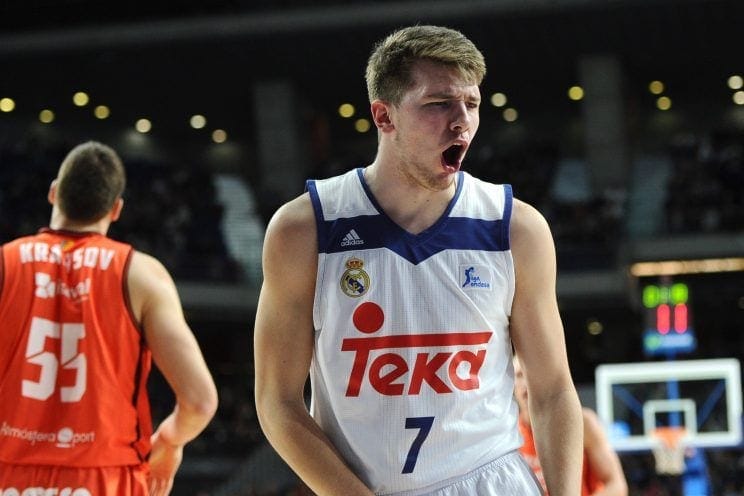 4. MEMPHIS GRIZZLIES
The Likely Pick: Jaren Jackson Jr. (F, Michigan State)
My Pick: Wendell Carter Jr. (F, Duke)
It's actually starting to seem very likely that Memphis will trade this pick. But if they don't, Bagley, Doncic, Jackson, and Michael Porter Jr. are the names being mentioned. And with Bagley and Doncic off the board in this mock, I think Memphis opts for Jackson. He and Marc Gasol could form a devastating defensive duo in the post, and both can help spread the floor on offense. It'd be an interesting pairing – but I'd go with Wendell Carter. While not as alarmingly athletic as Jackson, Carter does most of the same things just as well or better. Having played with Bagley at Duke, Carter is used to not being the feature big man, and long-term, he'd learn a ton from Gasol.
5. DALLAS MAVERICKS
The Likely Pick: Mohamed Bamba (C, Texas)
My Pick: Jaren Jackson Jr. (F, Michigan State)
With Nerlens Noel having not panned out, the Mavericks need a young big man, both to anchor the defense and to work with 2017 lottery pick and point guard of the foreseeable future Dennis Smith Jr. Either player checks these boxes, frankly, and the Mavericks, if they don't trade this pick, would probably take whichever one was available. In this mock, that means Bamba; by my picks, it would mean Jackson. I think Jackson's slightly overhyped, but he can wow you in a given game; by contrast, I saw Texas games in which I hardly noticed Bamba was there, which is pretty remarkable given that he's 7'1'' with a 7'10'' wingspan.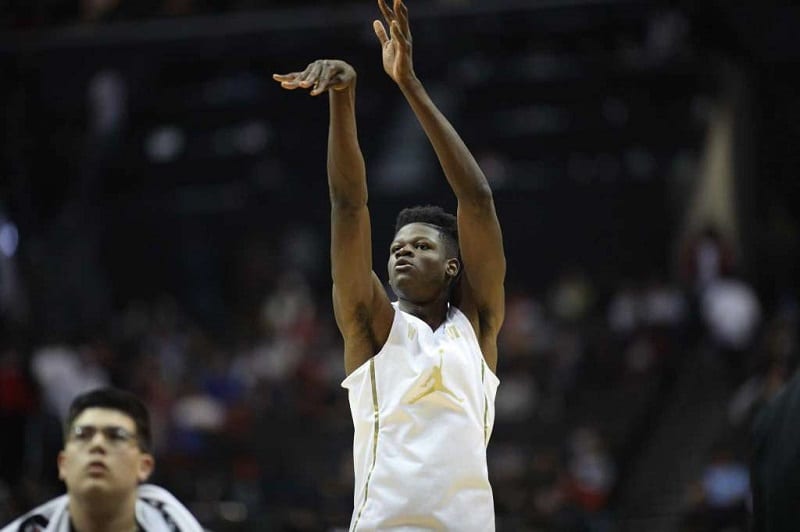 6. ORLANDO MAGIC
The Likely Pick: Michael Porter Jr. (F, Missouri)
My Pick: Trae Young (G, Oklahoma)
Memphis and Dallas might shake things up with trades, but it feels like this is where the draft really starts to open up and anything is possible. To me though, this pick is a no brainer. Trae Young isn't a sure thing but he fills all of the Magic's most glaring needs and there's star potential, which is enough at #6 when your team is awful. As clear as the fit is though, I can't shake the feeling Orlando will look for more of a "sure thing." How a guy who missed almost the entire college basketball season and has hip and back problems is more of a sure thing than a 19-year-old who led the NCAA in points and assists is beyond me, but that seems to be the consensus.
7. CHICAGO BULLS
The Likely Pick: Wendell Carter Jr. (F, Duke)
My Pick: Mohamed Bamba (C, Texas)
Carter is a fantastic pick here if he's available. With his ability to defend the paint and stretch the floor on offense he can play the 4 alongside Robin Lopez, or the 5 alongside Lauri Markkanen, and would likely do both at times. He may not have superstar upside but he'd be a solid, reliable starter for the Bulls' rebuild, with some All-Star potential. If Carter goes as high as I'd have him picked though, and Mo Bamba is still on the board, the Bulls should probably take the chance. I have my doubts, but at a certain point – this one, in fact – a 7'10" wingspan on a guy who runs the floor fairly well is a little bit silly to pass up on.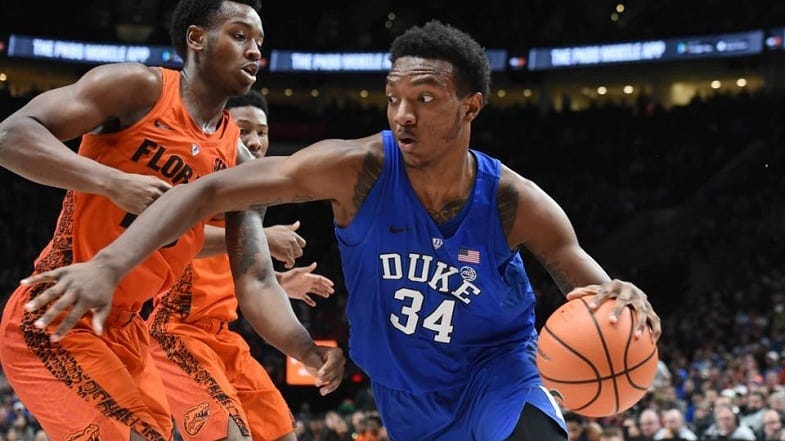 8. CLEVELAND CAVALIERS
The Likely Pick: Trae Young (PG, Oklahoma State)
My Pick: Collin Sexton (PG, Alabama)
Following a "secret workout," there's some buzz that Trae Young could be the Cavs' top target. He's an interesting choice given that he could potentially be a new franchise cornerstone in the event LeBron James leaves town, but could also knock down shots playing off ball should James stay. It would be a fascinating high-stakes gamble from Dan Gilbert and Co. On my list Young is gone at this point though, and I'm not sure Sexton isn't a better pick anyway. While he's not the shooter or playmaker Young is, he's a tenacious defender and he can get to the rack at will. If you asked me which player would have been more helpful against the Warriors in the Finals we just saw, I'd lean toward Sexton.
9. NEW YORK KNICKS
The Likely Pick: Collin Sexton (PG, Alabama)
My Pick: Lonnie Walker IV (SG, Miami)
The Sexton-to-New York chatter has gotten fairly loud, and for the Knicks' sake, I hope it works out. He's a thrilling player who would be great for the Madison Square Garden crowd, and he and Frank Ntilikina would form an incredible defensive backcourt (albeit one that wouldn't shoot very well). For me, Sexton would be off the board at this point, and I'd actually go with Walker over the two more obvious wings I have left on my board (Porter and Kevin Knox). I don't trust either of them, and Walker is a versatile shooting guard with very high upside. Nevertheless Sexton, if he's available, is the right pick here.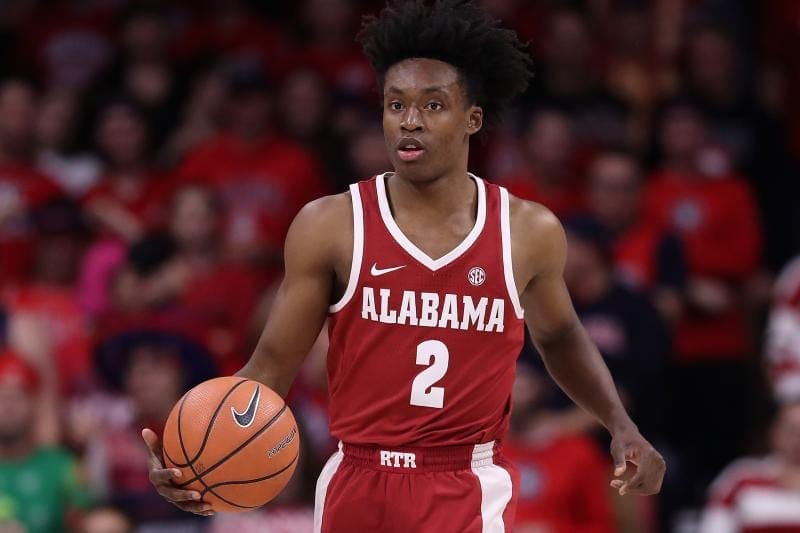 10. PHILADELPHIA 76ERS
The Likely Pick: Mikal Bridges (G/F, Villanova)
My Pick: Mikal Bridges (G/F, Villanova
Pretty much everyone has Mikal Bridges heading to the 76ers at #10. He's from Malvern, Pennsylvania, just outside of Philly, and stayed home to play his college ball at Villanova. He has links to the organization, and as a proven, 22-year-old winner, he could actually add some maturity to the Sixers' locker room. As mentioned previously, he's a strong shooter and a very good wing defender – something Philly could have used in its playoff series against Boston. I'm not sure how much the Philly connection really matters, and I actually think the Sixers would be best off if they somehow landed Young or Sexton here and then cut Markelle Fultz loose. They need another offensive playmaker given the jumpshot allergies plaguing Fultz and Ben Simmons. I would even suggest that if they can't land Young or Sexton, the Sixers might want to trade down and go for UCLA point guard Aaron Holiday, who's an excellent scorer and playmaker and a pest on defense. At #10 though, Bridges does feel like the right pick in this scenario, and the wing defense was a rough spot during the playoffs.
11. CHARLOTTE HORNETS
The Likely Pick: Kevin Knox (F, Kentucky)
My Pick: Shai Gilgeous-Alexander (PG, Kentucky)
Kevin Knox feels like the most Hornets pick of all time. This team drafts a lot of college players whose names are bigger than their potential, and has a history of selecting Kentucky prospects as well. I'm not a huge Knox fan. He certainly has it in him to be a tremendous offensive player, but there's a certain apathy to his game that I just can't get over. He'll fit right in in Charlotte. Instead of Knox, I'd opt for his Kentucky teammate Shai Gilgeous-Alexander – a tall, lanky point guard who's good enough to become a permanent starter. He'd be the best point guard left at this point, and would allow the Hornets to trade Kemba Walker and go about a proper rebuild.
12. LOS ANGELES CLIPPERS
The Likely Pick: Shai Gilgeous-Alexander
My Pick: Michael Porter Jr.
Gilgeous-Alexander seems like a pretty logical fit here, simply because he may be available and he'd be the best point guard left if he were. Despite the fact that Milos Teodosic is the NBA's greatest human and Austin Rivers is the coach's son, the Clippers are still looking for their point guard of the future, and they might just get him at #12. Meanwhile, in my personal mock, Porter is still on the board because I don't trust his health and we haven't seen much more than his high school highlights. He'll almost certainly be off the board by this point, but if I were the Clippers, with two lottery picks, I'd probably gamble one of them on Porter's Kevin Durant Lite upside.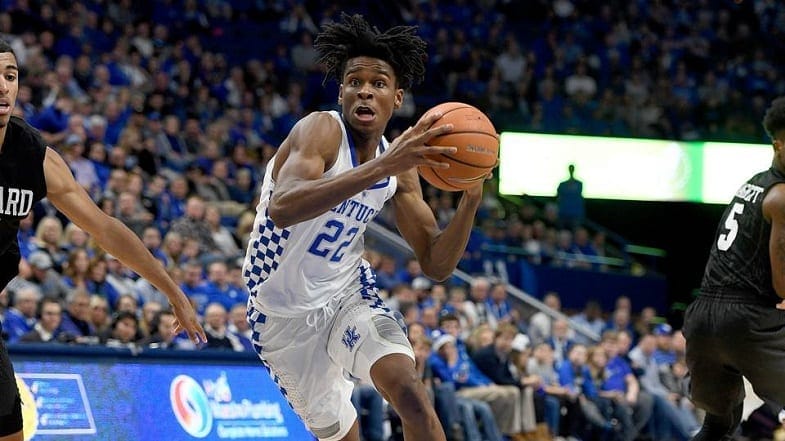 13. LOS ANGELES CLIPPERS
The Likely Pick: Robert Williams (C, Texas A&M)
My Pick: Aaron Holiday (PG, UCLA)
A lot of people seem to believe Robert Williams is a logical pick as Deandre Jordan's eventual replacement, and I agree. There's a chance Williams is being slightly overvalued because he was the best player on the court by a mile when Texas A&M upset North Carolina in the NCAA Tournament, and everyone saw it. I like Williams as an NBA energy guy and potentially a strong defender. But in my own picks, the Clippers still need some help at the point guard, so I'd go for the hometown favorite in Aaron Holiday. As mentioned above, he's a good scorer, a good playmaker, and a strong defender. He has a chance to be one of the unsung stars of this draft, despite being undersized at 6'0".
14. DENVER NUGGETS
The Likely Pick: Miles Bridges (F, Michigan State)
My Pick: Robert Williams (C, Texas A&M)
The Nuggets are a tough team to figure, because they're not great anywhere but they don't have glaring weaknesses either. Miles Bridges has fallen a little bit in draft projections, but it still feels unlikely he'll slide out of the lottery. If he really pans out, say, as a Tobias Harris type, this would be a great pick and he'd be a perfect fit on the roster. However, I've never quite seen what people think is so special about Bridges. Robert Williams isn't the most natural fit here given that Nikola Jokic is the Nuggets' star and the team is paying Paul Millsap a lot of money. But Williams might give them great minutes as an athletic, high-energy third big man, and he could be a terrific defensive complement to Jokic once Millsap declines or moves on.