---
Well, here we go again.
1,353 games have been played since the 2017 Finals, and we're down to another seven-game series between the Cavaliers and Warriors to determine the 2018 champion. That may seem dull, but this seemingly inevitable matchup almost didn't happen – and it's also not the same matchup we've seen in recent years.
The road to the Finals was more difficult for both Golden State and Cleveland this time around. While both teams cruised through conference semi-finals (against the Pelicans and Raptors, respectively), both were also pushed to seven games in the conference finals, and could well have lost. The Warriors had to win on the road in Houston, and only beat the Rockets by nine despite Chris Paul being out hurt and the Rockets going on an 0-for-27 streak from three. In Boston, the Cavs also lucked out from an opponent going ice cold from beyond the arc, though they also withstood a legitimate coming out party from Jayson Tatum to advance.
Now the two teams who have occupied the Finals for nearly half a decade will meet under new circumstances. For their part, the Warriors look somehow lazier and deadlier than in past years, almost resembling the 2014 Heat in their apparent belief that they can "flip the switch" at will. The Cavaliers, meanwhile, are more reliant on LeBron James than ever, having lost Kyrie Irving last summer and largely failing to develop a reliable supporting cast; they may even be without Kevin Love for a game or two, depending on his progress recovering from the concussion that kept him out for the end of the Boston series.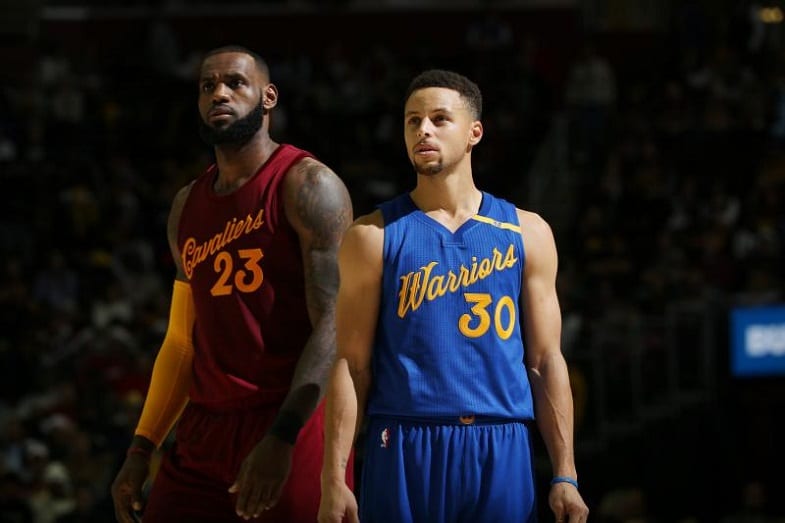 At a glance, the scene appears to be set for a Golden State massacre. The Warriors opened as a whopping 12-point favorite in Game 1, which is pretty much just disheartening for everyone trying to imagine a good series. However, given that we just saw the mighty Warriors nearly fall to a team that was missing Chris Paul for Games 6 and 7, it still seems worthwhile to take a closer look at this series, and particularly some of the things that differentiate it from the last three bouts.
LeBron Has No Sidekick
Due respect to Kevin Love (who's still a really good player), Kyle Korver (who's been playing his ass off), and Jeff Green (who has outperformed his own reputation to a fairly shocking degree), LeBron James has no sidekick in these playoffs. That hasn't been the case since he returned to Cleveland, nor was it true during his four seasons in Miami for that matter. He's as alone as he's been in the playoffs since 2010.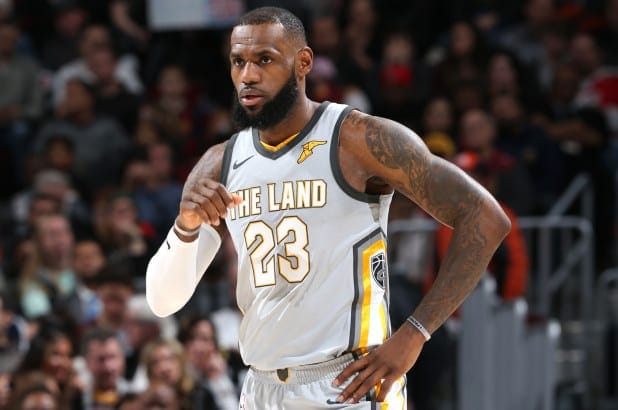 Some of the numbers actually make this point even clearer than it appears when you watch Cleveland play. Consider this, for instance: The Cavaliers' various second-leading scorers in 18 playoff games so far are averaging 18.3 PPG; LeBron James has led the team in scoring in each of those 18 games. Meanwhile, Kyrie Irving averaged 19.0 points in the 2015 playoffs, 25.2 in 2016, and 25.9 in 2017. He matched or outscored LeBron in 17 games over those three postseasons, and Cleveland was 13-4 in those games.
LeBron has reached a point at which he can score 35-plus points in playoff games almost casually. That's made it a little less obvious that he's doing so out of necessity; he's always had those games in him, but we've long thought of him as being at his best when he's more Magic than Jordan, and it's harder for him to be in Magic mode without a consistent sidekick.
The Warriors' Depth Has Disappeared 
The Warriors' depth has been their hidden strength these last few years. Most of the attention rightfully goes to the numerous All-Stars in the starting lineup. We talk less about the fact that throughout this little dynasty, Shaun Livingston has been one of the best backup point guards in the league. It's easily forgotten that guys like Andrew Bogut and David Lee have made meaningful playoff contributions, or that there have usually been one or two shooters that can come off the bench. And I've written before about how Andre Iguodala brings it all together.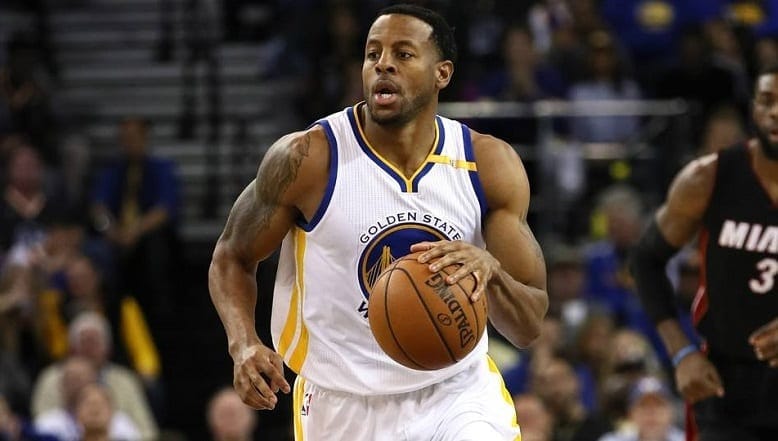 That depth just isn't there anymore. Livingston has visibly declined, and Bogut and Lee are long gone (and Zaza Pachulia's best contributions are dirty plays and bench distractions). Iguodala missed much of the Houston series due to injury. Throw in the fact that Draymond Green has become a far less effective scorer this postseason (he's shooting 27.7 percent, from three) and it's fair to say the Warriors just don't have as much as they're used to having beyond their superstars. Now, it's possible Steve Kerr and Co. are developing a new bench core right in front of us. Kevon Looney can hold his own, Jordan Bell has shown flashes of being a sort of super-role player, and Quinn Cook had an incredible stretch in the regular season. But those three just aren't at the level of the past supporting casts yet.