---
There were times during the NBA season where it seemed like the pending offseason was getting as much buzz as the season itself. It's not that the action wasn't great. It's just that the potential action that could go down in free agency was considered better.
Watching Golden State win again was exciting for fans of the teams. Debating how a super team capable of beating the Warriors could get created, to many NBA fans, was better. If the pieces fall as expected, fans will absolutely see another super team take the court next year.
The primary piece to that team is, of course, LeBron James. His pending free agency has been a topic of discussion since before the season began, with everyone focusing on the Lakers. Then there's Paul George. He said he wants to play for the Lakers making it likely he's leaving his new home in Oklahoma City.
Should they both take their considerable talents to LA, we could witness the formation of another super team. Not just any super team, but one that could take down the Golden State Warriors.
Exciting, right? But what if another superstar was in the mix—oh, like Kawhi Leonard?
When the news broke that Kawhi Leonard wants out of San Antonio—and specifically mentioned Los Angeles as his destination of choice—heads exploded all over LA. Hmmm…. what if the Lakers could work some serious magic and actually land LeBron, Kawhi, and Paul?
Surely, it can't get crazier than that, right? But what if we add another superstar to the conversation?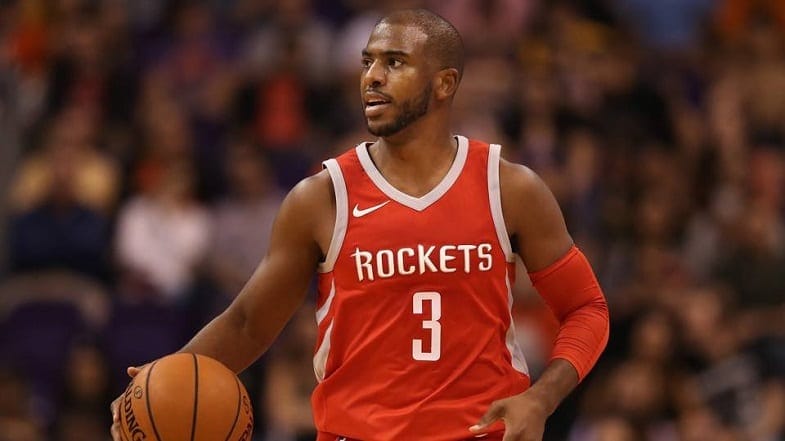 Chris Paul is set to become a free agent. But up until recently, that wasn't generating much attention. The Rockets are expected to retain him—unless they don't. According to the rumor mill, the Rockets are playing hardball with him over his contract. He wants a max deal and has made it clear that he is not giving a home-town discount. Tension supposedly exists between the two sides now.
But Paul's not getting any younger. He is likely going to have more injury issues as he gets older, not less. Factor in his game possibly slipping in his old age and a max deal just doesn't sound smart.
Rumor has it, the Lakers could be planning on targeting Paul and James.
There are other quality players set to become free agents as well like DeMarcus Cousins, Derrick Favors, J.J. Reddick, Brook Lopez, Isaiah Thomas, and many, many more. Kevin Durant has opted out of his contract as well and become a free agent. But it would be shocking if he were to sign with anyone other than the Warriors.
But the focus has been on what LeBron James, Paul George, the San Antonio Spurs (regarding Leonard), and Chris Paul do. Factor in the teams rumored to be in the market for these guys (Boston, Philadelphia, the Lakers, Cleveland, Oklahoma City, Houston, etc.) and the potential for craziness gets even higher.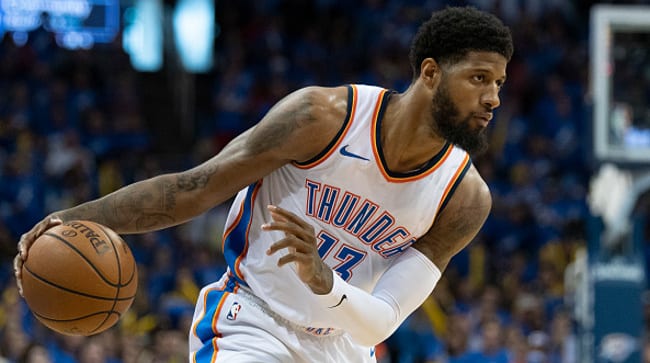 For them to steal a superstar away from his current team, they will likely have to give up one or more of the promising young players already on their roster. Depending on where they land, the NBA could be in for a significant shake-up. Or it could be in for one of the dullest and most uninspiring off-seasons in recent history.
It could wind up being a colossal bore. There is a chance that no one is going to go anywhere.
The San Antonio Spurs have been adamant about their intent to hold on to Leonard and get things straightened out. They shut the Lakers down quickly the first time they tried to open a dialogue. However, it appears the door may be open, but can the Lakers meet the high price the Spurs will likely demand?
After all his talk about playing for the Lakers over the last year, it is starting to sound like there is a good chance Paul George is not going anywhere. He has opted out, but that could be just to get paid more by the Thunder.
All the talk about Chris Paul and the Rockets being at odds—rubbish. Paul was seen hanging out and laughing about the rumors with Rockets GM Daryl Morey and CEO Todd Brown at the NBA Awards Monday night.
There was no evidence of 'tension.'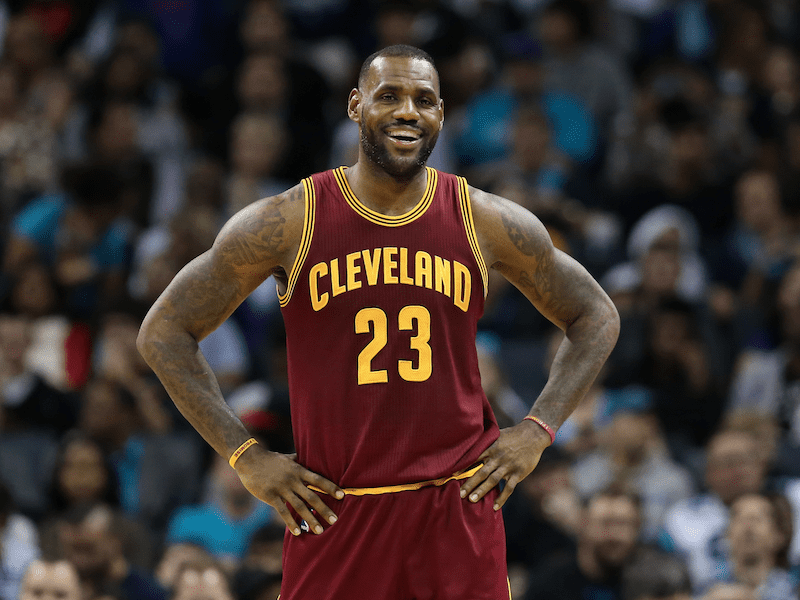 James has supposedly been calling up guys and trying to recruit for the Cavaliers. If that doesn't work, rumor has it he's gun shy about being the first free agent to jump ship. So, if he waits for someone else to sign and no one does, he might not be going anywhere either.
After all the time spent analyzing the possibilities and dissecting the rumors, there is a legitimate chance that no one goes anywhere. While that may be good for the home team, it makes for a pretty dull offseason.