---
We talk almost exclusively about stars during the NBA playoffs. There are brief asides to acknowledge that so-and-so played a great quarter of defense on Kevin Durant, or that someone came off the bench to hit five threes, etc. But the spotlight stays on the stars, as it should.
Nevertheless, role players matter in the playoffs, even for the most star-studded teams. Case in point, the Warriors may well have lost Game 3 in Cleveland if not for some timely contributions from the supporting cast. While Kevin Durant was snatching the headlines with his best Finals game to date, the trio of Andre Iguodala, Shaun Livingston, and Jordan Bell combined for 11-of-14 shooting off the bench. It was these contributions, more than Durant's 43-point night, that saved Golden State from the drastically sub-par performances of Stephen Curry and Klay Thompson. Meanwhile, if George Hill hits a free throw and JR Smith's brain stays on in Game 1, Cleveland probably wins that one too. Basically, if you averaged out all the role players to mediocre and kept the stars the same, there's a good chance the Finals would have been 2-2 after Friday night.
That's not to suggest that should have been the case. Golden State swept the best player in a generation because it was both more star-studded and possessed a more reliable ensemble of role players. But with these contributions in mind, I wanted to take a look at some of the key supporting cast guys we watched over the last couple of months, and what the 2018 playoffs did for their stock.
STOCK UP
PJ Tucker, Houston Rockets – PJ Tucker was the consummate star role player this postseason (and yes, that seemingly oxymoronic term describes a very real type of guy). He upped his averages in points, rebounds, shooting and three-point percentage from the regular season. And per Basketball Reference, he recorded the highest plus-minus (+95) of anybody not on the Warriors over the course of the postseason. Tucker also stepped up on defense repeatedly, especially against the Warriors, and seemed to devour every loose ball within a 15-mile radius. He was spectacular, and his stock is soaring. Incidentally, he's also exactly the guy his former team, the Raptors, needed to at least compete with the Cavs in the East.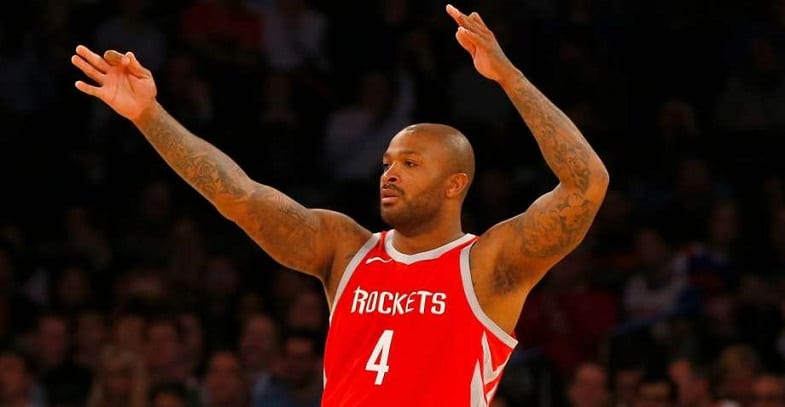 JJ Redick, Philadelphia 76ers – Say what you will about the Sixers' young core, but JJ Redick was the team's most consistent performer in the playoffs. His stock didn't have too far up to go following the terrific season he had, but after his playoff performance it seems likely he's going to get a few decent offers this summer, which could make things tricky on the Sixers' suddenly dysfunctional front office.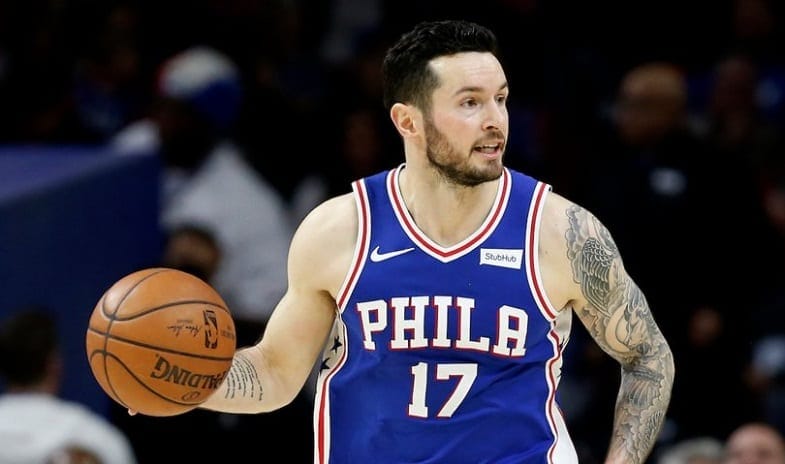 Joe Ingles, Utah Jazz – Basically, run back everything I just said about JJ Redick for Ingles and the Jazz, minus the front office issues.
Rajon Rondo, New Orleans Pelicans – Rondo had a tough go of it against the Warriors. Golden State decided to leave him almost entirely alone with the ball, further exposing the shooting inconsistency that's always kept him from greatness, and he couldn't help the Pelicans do better than a five game series. But in the opening round against the Blazers, Rondo proved that he's still an incredibly valuable asset. His 12.2 assists per game were the most he's ever averaged in a postseason, and he even managed a ridiculous 21 assists (and a +23) in the Pelicans' lone win over the Warriors.
Larry Nance Jr., Cleveland Cavaliers – The Cavs actually had a few role players step up at times. Kyle Korver hustled as hard as anyone else in the Finals, and Jeff Green had some legitimately strong games, particularly in the Eastern Conference Finals. But with Korver's age (he's now 37) and Green's history, neither player is earning a huge check off of a few good hustle games. Nance, however, looks like he's going to carve out a career for himself, when he didn't necessarily a few months ago. His stats from this postseason won't wow anybody, but Nance put his size and athleticism to good use in limited minutes. He tries hard and he doesn't screw up, and that simple little combination is sometimes all you need from a strong role player.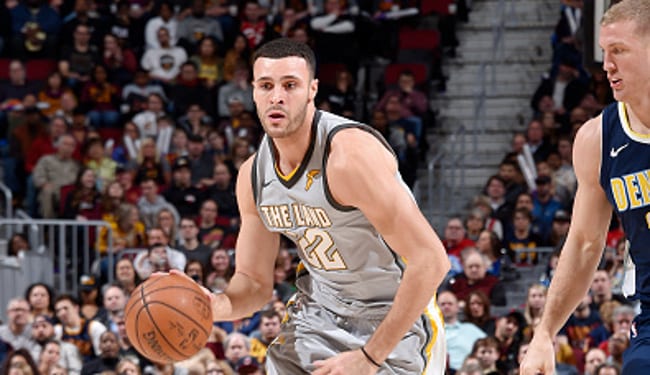 STOCK DOWN
JR Smith, Cleveland Cavaliers – It wasn't just the bonehead play that cost the Cavs Game 1 of the Finals. JR Smith was awful throughout this postseason. He's a 3-and-a-little-D guy who didn't play defense, shot his worst playoff field goal percentage since 2013, and hit 32.8 percent of his threes. The remaining two years and $30 million on Smith's contract suddenly look absolutely disastrous.
Jordan Clarkson, Cleveland Cavaliers – Maybe my own expectations for Clarkson were too high. I admittedly bought into his production in Los Angeles, and while I never thought he was a star, he looked like a decent get for the Cavs. Nevermind. Clarkson was wholly unprepared for this stage. He just shot 30.1 percent from the field in these playoffs, and, primarily playing point guard, had 13 total assists in the Cavs' 21 playoff games. During one stretch he went seven games (94 total minutes) without an assist. His stock might be G-League down at this point.
Serge Ibaka, Toronto Raptors – Once the guy Oklahoma City decided to build with instead of 2017-18 MVP James Harden, Serge Ibaka has become a completely ordinary player. It was crystal clear in these playoffs, in which he averaged just 8.7 points (the worst since his first postseason in 2010) and 5.9 rebounds, turning the ball over nearly twice per game. He was also utterly unable to help his team guard LeBron James in a second round series. That Ibaka even belongs in a role player conversation says a lot about his precipitous career slide; that he now looks like a role player you wouldn't sign if you had the chance is a shocking disappointment.


Marcin Gortat, Washington Wizards – It feels like Washington was eliminated about a year ago. But way back in April they took Toronto to six games, despite Gortat being almost entirely ineffective. The veteran big man scored 8.7 points and managed a -1 for the playoffs, but averaged 6 points and logged a -27 in the Wizards' four losses to Toronto.
Rodney Hood, Cleveland Cavaliers – Hood was responsible for one of the dumber stories of the playoffs when he refused to go into a game because he was upset about his minutes (which, of course, makes total sense) and then received a string of DNPs. It was an ugly look for a guy who had already underachieved since being traded to Cleveland. Given the chance to redeem himself in Games 3 and 4, Hood looked like the Cavs' third best player, so in a way he demonstrated his value. But man, could they have used Good Rodney Hood before that point.