---
This feels like a bizarre beginning to an NBA season. On the one hand, the Warriors are so far ahead of the pack it feels like the end result of the coming eight months is already determined. On the other, we just got through one of the craziest offseasons in league history, so there's almost so much going on we can forget about the fact that they may as well already be planning a parade in Golden State. In a way, the insanity of the last few months saved the next several.
The truth for basketball fans should be that the title doesn't matter just yet. A third championship in four years is a lot to ask for, even from a historically great team, and we just never know what could happen over the course of the season. What matters now is that the NBA has basically reshuffled itself, and it's going to be fascinating to see which teams excel with their retooled rosters. Beyond the Warriors, the prediction game is going to be about as difficult as ever this season.
But the climate for bold predictions has never been better, so let me give you a few of mine.
The Clippers Will Improve
Last season, the Clippers finished with a 51-31 record, tied with the Jazz and good for the 4-seed in the West. Since then they've lost Chris Paul and JJ Redick and gained Danilo Gallinari, Lou Williams, Patrick Beverley, Montrezl Harrell and Milos Teodosic. The over/under for the team seems to be hovering around 42.5 wins, and I don't get it.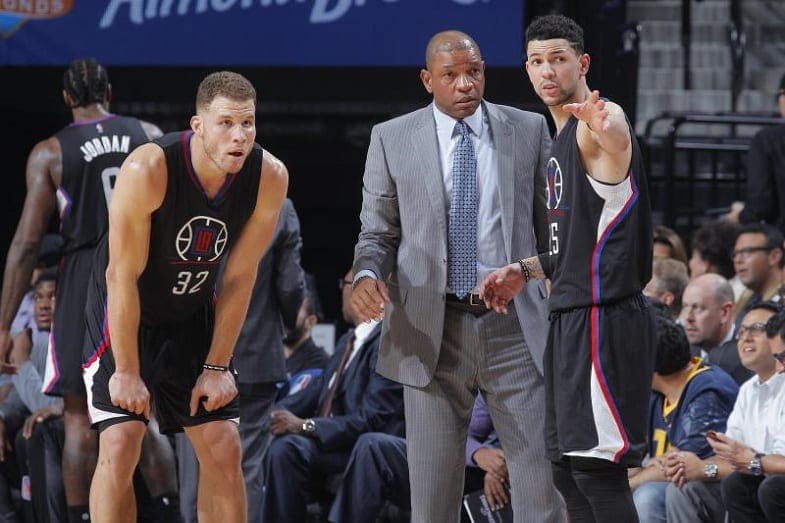 LA's losses will hurt. Chris Paul might still be the best point guard in the NBA in a traditional sense, and Redick is certainly one of the league's best shooters. But this team needed change in a big way. Somewhere along the line they just developed a poor on-court culture (which Redick has discussed pretty candidly on his podcast). I don't think this was any one person's fault, but I do think Paul's generally abrasive mode of leadership mixed with head coach Doc Rivers' whiny nature do form a nasty cocktail of entitlement and bitterness. For years this team coasted through regular seasons only to freeze in big playoff moments, and complained, collectively, about every harmful call along the way. It became nauseating to watch.
But the new additions are really good. Together, Beverley and Teodosic should give this team good point guard play, while allowing Blake Griffin to resume his position as the biggest star in town. Gallinari is the kind of smart, scoring small forward the Clips have been lacking for an eternity. And Lou Williams is still about as good a bench scorer as there is in the league – not as good a player as Redick, but probably capable of offsetting his loss in the scoring category. They'll all take some time to jell, but it's not like this team was a model of cohesion even after years of continuity. I just think they'll be better.
CJ McCollum Will Be Dealt At The Deadline
Once again, the Blazers seem to be right on the edge of the playoffs in most projections for the coming season. And it's actually easy to imagine them having more success than they had in 2016-17. Last year this team finished 41-41 and snagged the 8-seed in the West. However, they went 18-9 to close out the season after acquiring 7-foot center Jusuf Nurkic. The big man made a huge difference for the Blazers, and the hope in Portland will be that the team simply picks up where it left off.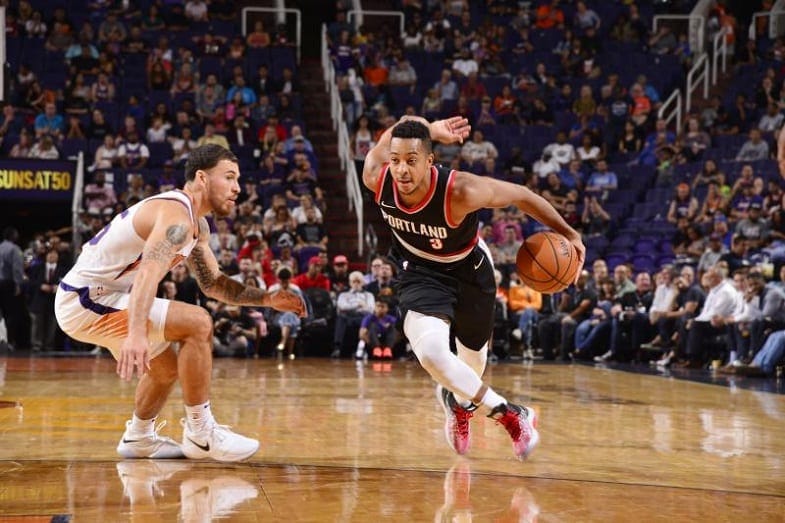 The problem is that the West got better pretty much from top to bottom, and even an improved performance might not keep the Blazers in the playoffs. I'm betting they find themselves straddling the postseason line at midseason and finally pull the trigger on a CJ McCollum trade in the hopes of rounding out the roster. McCollum has been outstanding for the Blazers, but he and Damian Lillard do a lot of the same things. McCollum could likely fetch a pretty impressive package, possibly bringing in some more perimeter defense and/or forward depth. They could see if Miami would send back Justise Winslow and an additional piece, or inquire about Avery Bradley in Detroit. I don't know the exact trade that would work, but the Blazers are too good to tank and not good enough to matter, so simply shaking things up might look appealing come February.
DeMar DeRozan Will Win The Scoring Title
NBA fans are hypocrites. We want to see cohesive units and player loyalty, yet we feast on transactions and change. The Raptors ought to be a pretty appealing model, having kept a core together near the top of the East for several years now. Instead though, it feels like most of us are a little bit bored by them. I understand why; it's the lack of playoff success. The Raptors now are basically what the Hawks were for years: a consistent, reliable, rock solid regular season team that doesn't have the juice to make the Finals.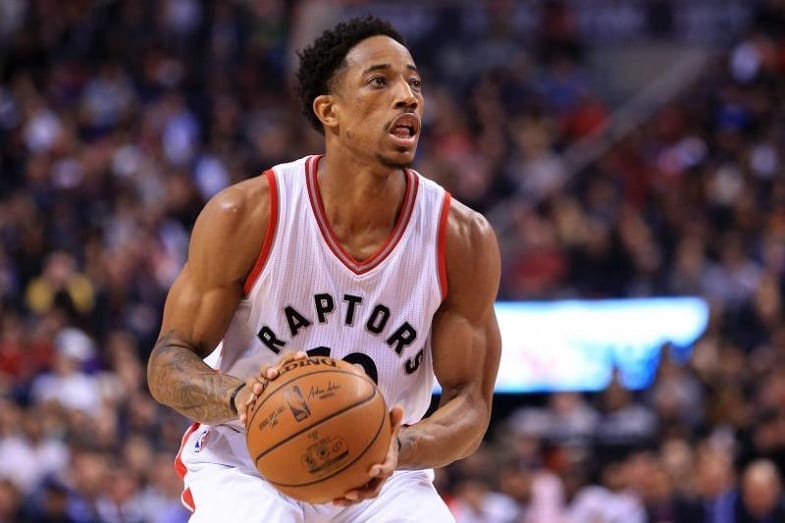 That's fine. You don't have to like the Raptors. But they have continuity on their side, and that's going to mean something after so much upheaval this summer. Specifically, I think it could mean that DeMar DeRozan will sneak in a scoring title. Leading candidates like Russell Westbrook and James Harden have a lot more help now and should see their own numbers drop at least a little bit. Kevin Durant and Stephen Curry will be on a scoring seesaw all season (though either could still win this award). The next tier of candidates probably includes Anthony Davis (who may share more with Boogie Cousins this year), Damian Lillard and DeRozan. Dealing with less change than Davis and being less reliant on threes than Lillard, DeRozan seems like a decent bet.
The Kings Will Be Lovable
I realize this is a subjective concept, but I still think it might be the most alarming of these predictions when you consider past seasons. The Sacramento Kings have been an abomination. They spent years trying to keep an unhappy DeMarcus Cousins from becoming straight up despondent, and they did so by bringing in middling role players and guys who probably shouldn't have been in the league (shoutout to Ty Lawson!). They're also run by a goofy tech gazillionaire who once seriously suggested they should play defense with four guys and keep a cherry picker under the opposing team's basket. Everything about this organization has been awful and weird for a long time.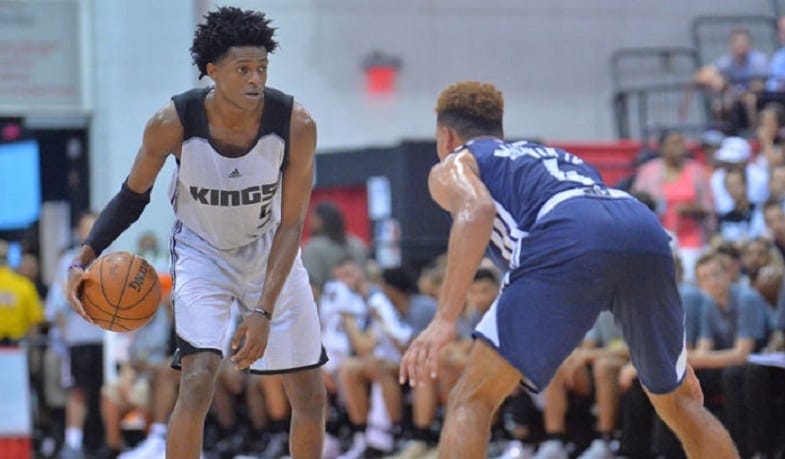 All of a sudden though, the Kings look like fun. They traded Cousins for a package revolving around Buddy Hield, who definitely isn't the second coming of Stephen Curry (as aforementioned goofy owner Vivek Ranadive seems to have thought he was) but still has very watchable spurts. They drafted Kentucky point guard De'Aaron Fox, who's just about impossible not to like, as well as Kansas veteran Frank Mason III – just your casual Wooden Award winner last season. They also selected Harry Giles, a prospect with major injury concerns but outstanding ability. Finally, veterans like George Hill and ex-Grizzlies Vince Carter and Zach Randolph (who both played for head coach Dave Joerger in Memphis) were also brought in. It's a crystal clear top-to-bottom culture shift that features a blend of exciting young talent and veterans that can show them the way. You might not expect it, but the Kings are going to be lovable – even if they're not good yet.
The Spurs Will Win 60-plus Games
I can't believe this is a bold prediction. Shame on all of us. We will be punished by the Basketball Gods.
The Spurs' over/under is being set in the low-to-mid-50s, and just about every conversation about Western Conference contenders seems to leave them out. But the Spurs are like time in a world without clocks: relentless, invisible, and certain to outlast all things. Do they make much sense anymore? Not exactly. Tony Parker and Manu Ginobili should probably be done playing basketball, it's relatively unclear why they re-signed Pau Gasol, and they failed to trade misfit malcontent LaMarcus Aldridge (though he reportedly had a delightful pow-wow with Coach Pop recently). They also signed Rudy Gay, who's never really helped anyone win at the professional level, and lost Jonathan Simmons in free agency. I get it. On paper it may have been San Antonio's worst offseason in a long time.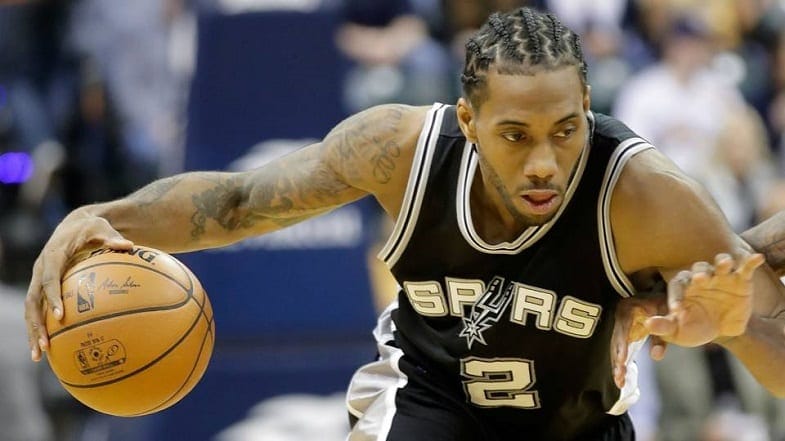 The key words there, however, are San Antonio. As long as general manager R.C. Buford and head coach Gregg Popovich are around, we can assume this team knows what it's doing. Kawhi Leonard is still an MVP favorite. Dejounte Murray, the 21-year-old point guard who was pretty good against the Warriors in the playoffs, will seemingly get the chance to start and take a giant leap. And if anyone can take advantage of Gay's still considerable talent, it's Popovich. Most importantly though, these guys will, as always, play smart team basketball, which should give them an immediate leg up on so many Western Conference rivals adjusting to new lineups. The Spurs are winning 60. It's what they do.
A Few More Quick Hitters Just For Fun….
The Dallas Mavericks Dennis Smith Jr., not Lonzo Ball, Ben Simmons, or Markelle Fultz, will win Rookie of the Year. He'll have the keys from day one on a team that needs absolutely everything he and his eye-popping talent can deliver.

Knicks fans will embrace Frank Ntilikina, because they don't have a choice. Also, he plays defense (something Madison Square Garden may or may not remember), and the absence of Phil Jackson's meddlesome shadow could lead to a sense of optimism even if the team ends up tanking.

The Cavaliers will trade the 2018 Brooklyn pick they acquired from Boston. They're going to be desperate to convince LeBron to stay, and I don't see them having the restraint to keep their insurance for a Bron-less future.