---
The dream for every football coach is the same as the dream for every football player— to make it to the top of the NFL. But the sad thing about the dream for coaches is that it can be short-lived. NFL owners don't have patience anymore. They don't want to wait and see if a coach can build a winning team. The coach needs to win now. If he doesn't— he's out.
However, that doesn't mean the team isn't in good shape. It could just mean that it wasn't in good enough shape, but with the right guidance, and maybe a player or two, it can turn the corner.
Of course, head coaches usually get fired because the team was terrible and didn't get any better during the coach's tenure. NFL owners typically do not make a practice of firing coaches that have their teams on the right track.
This season seven head coaching positions became available due to the previous head coach getting fired, a 'mutual' parting of ways, or retirement. For some of those teams, the new head coach will be inheriting a team in pretty good shape. Others will be inheriting a disaster. Who is going to be in a position to succeed fastest?
Tennessee Titans
Hopes were high for the Titans in 2017, but those hopes were contingent on the continued maturation of quarterback Marcus Mariota—which didn't happen. It didn't help that DeMarco Murray had durability issues. Derick Henry is okay, but it is hard to say whether he could carry the load on his own.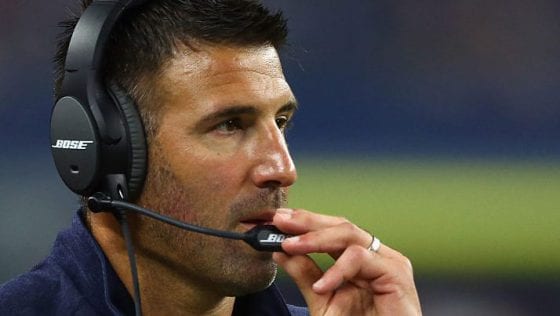 Delanie Walker is a good tight end, but he isn't getting any younger. Eric Decker still has some game left, but the Titans may want to consider letting him go so Corey Davis and Taywan Taylor can get more work.
On the defensive side of the ball, the Titans were good against the run (fourth; 88.8 yards/game allowed). But they gave up too much in the passing game (25th; 239.2 yards/game allowed). They finished tied for fifth in sacks with 43.
Mike Vrabel has the defensive background that should keep that side of the ball on track. But with little coaching experience under his belt it will be interesting to see what he can do with the offense. The team may need to land a big name offensive coordinator to make up for Vrabel's inexperience on that side of the ball.
Oakland Raiders
No team will be watched as closely as the Raiders thanks to the huge splash they made by signing former head coach Jon Gruden to a ten-year, $100 million deal. His name alone puts a lot of pressure on the team to succeed sooner rather than later. But tack on the cost of his contract and the spotlight becomes even brighter.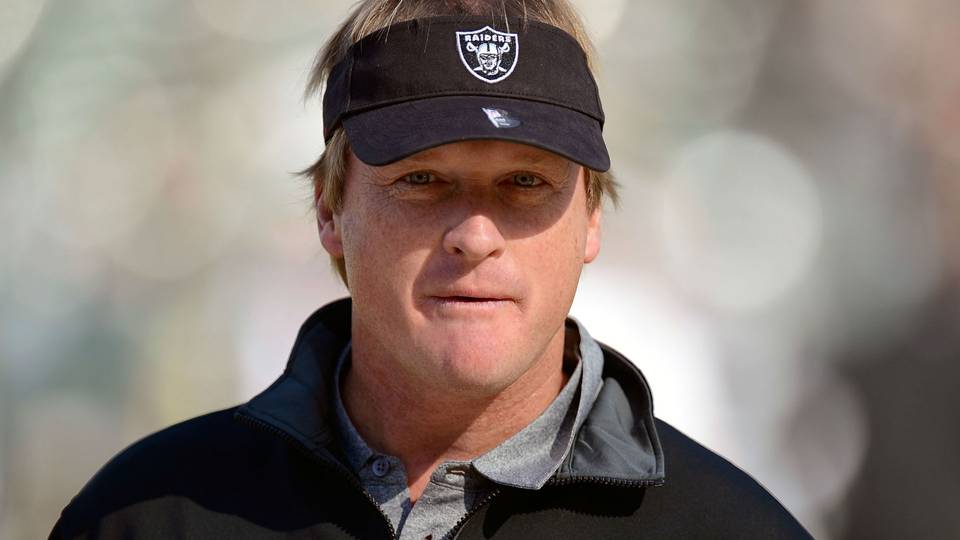 Luckily, he is inheriting a good team. Derek Carr is one of the better young quarterbacks in the league. Their offensive line is solid, and he has one of the best young wide receivers in the league to throw to in Amari Cooper.
The defense is full of young talent as well, including 2016 Defensive MVP Khalil Mack. They struggled last season, but the hope is that the problem was coaching. They could use an upgrade at cornerback and inside linebacker and may look for them in the draft.
Marshawn Lynch is not the answer at running back. If they can find a quality running back, and if Gruden can work the magic everyone thinks he can, the Raiders could be competitive as early as next season.
Arizona Cardinals
Inheriting a running back like David Johnson should excite any potential head coaches. It doesn't hurt that Larry Fitzgerald could still be around and they have some decent young wide receivers on the roster as well. But they need a new franchise quarterback with Carson Palmer retiring and could use some improvements on the offensive line as well.
The defense is in good shape (sixth in total yards allowed). As long as they don't lose anyone significant to free agency and can remain healthy next season, there is no reason to think they can't thrive again.
The talent on defense and David Johnson make the Cardinals intriguing. But newly-named head coach Steve Wilks has to deal with starting over at quarterback. Former head coach Bruce Arians tried to say Blaine Gabbert could be the man. But Wilks may want to bring someone else in.
Chicago Bears
Things are not bad in the Windy City, but they aren't great either. The defense finished the season ranked tenth in yards allowed (11th against the run and seventh against the pass) and ninth in points allowed/game.
Offensively, they have a pair of talented young running backs in Jordan Howard and Tarik Cohen. But there is no one worth talking about at wide receiver. It wouldn't hurt if the offensive line was upgraded as well.
Mitchell Trubisky showed some promise, but it is hard to say whether he is a franchise quarterback yet since he had no one to throw to last season. He'll get a helping hand from new head coach Matt Nagy. The former Chiefs offensive coordinator should be able to make an impact with Trubisky next season.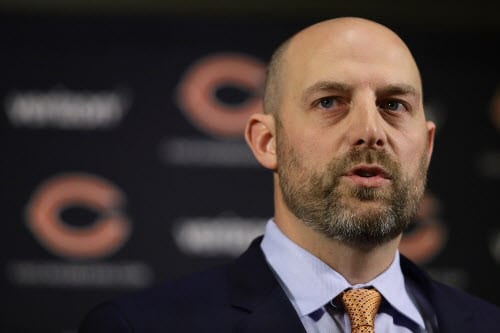 Overall, the Bears are not in bad shape. It wouldn't hurt to add a starting cornerback if they can. But the Bears have to give Trubisky at least two quality wide receivers to work with if they want him to succeed. Even if they do, they may need a season or two to be able to rise above their division foes.
Detroit Lions
Whoever takes the Lions job will inherit one of the better passing games in the NFL. Matthew Stafford is one of the best in the game. He has some good pieces to work with in Golden Tate and Marvin Jones. Tight end Eric Ebron showed some promise last season. Rookie wide receiver Kenny Golladay also showed some potential.
But the run game is terrible. Ameer Abdullah looked like a home run hit in college, but his game has not translated well to the NFL.
They have one of the better defensive backs in the NFL in Darius Slay. But one man does not make a secondary. The Lions ranked 27th in passing yards allowed/game last season. They did a good job rushing the passer (47 sacks; tied for seventh). But they were not great against the run (112.5 yards/game allowed).
Stafford and the passing game are good enough to make the Lions appear to be good for whoever coaches them next season. Whoever takes the job (expected to be Matt Patricia) will need to rebuild the defense and develop a running game. If he doesn't, the Lions will not rise above the Vikings, Packers or even the Bears.
New York Giants
In 2016, it appeared as if the Giants defense was set to become one of the greatest in recent history. But then injuries and dysfunction destroyed the unit last season. It went from one of the best (tenth in total yards allowed/game) to one of the worst (31st).
Offensively, the Giants passing game should be in good shape with Odell Beckham Jr. healthy. Tight end Evan Engram showed some potential last season. Sterling Shepard looks like he could be a good No. 2 option opposite OBJ. Eli Manning isn't the greatest quarterback in the league, but with the weapons he has, he's good enough.
However, the offensive line is terrible, and they don't have a quality running back on the roster. Without either, defenses will blitz Manning like crazy making it hard for him and OBJ to connect.
If they want to turn the corner, Pat Shurmur will need to address both and get the defense together. It will probably be too much for him, or any other coach, to deal with in one off-season. But perhaps after two or three, the Giants may look competitive once again. That is, assuming they draft and groom Eli Manning's eventual replacement.
Indianapolis Colts
Many will look at the Colts and say they are in good shape if Andrew Luck returns next season. But that would be far from the truth.
The offensive line needed some serious work after the 2016 season. No improvements were made before the 2017 season and it showed (56 sacks allowed). Frank Gore is over-the-hill, Marlon Mack is not good enough to carry the load for a team, and T.Y. Hilton is the only receiver of note on the roster. Jack Doyle had a good season overall, but the Colts need a good No. 2 receiver other than their tight end (or a No. 1 better than Hilton).
On the defensive side of the ball, the entire unit needs work. Injuries hurt the group in 2017, as did an overall lack of talent. They don't rush the passer well (25 sacks). They also allowed more 20+ yard pass receptions than any other team in the league (64).
It would be an unpopular decision. But with all the roster deficiencies, whoever takes this job (expected to be Josh McDaniels) may want to trade Andrew Luck for draft picks. Otherwise, it is going to take a long time to fill all the holes. That is unless Jim Irsay decides to go on a free agent spending spree.