---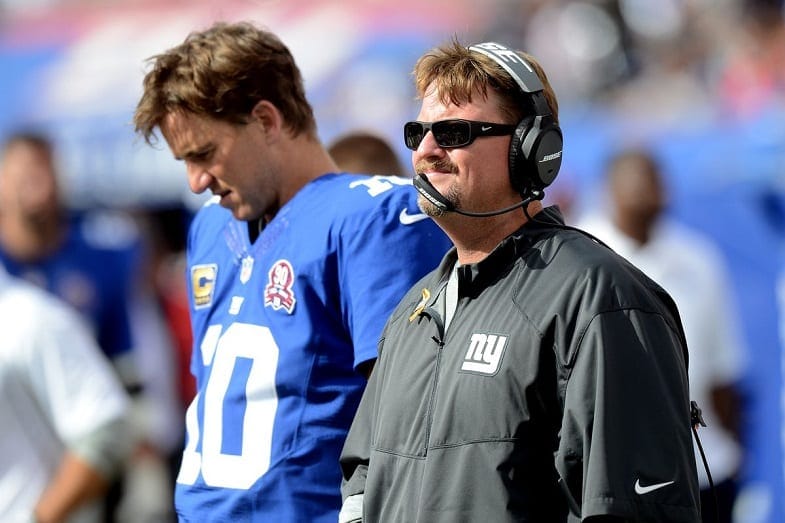 Professional athletes like Eli Manning face a wide variety of demanding challenges during their careers. Most would probably say winning a championship is the hardest among them. Others would say recovering from a severe injury is the hardest thing to do. Some would describe rehabbing their image after a PR disaster as an insurmountable challenge.
But the hardest has to be figuring out how to exit the game (whichever game it happens to be) gracefully.
New York Giants quarterback Eli Manning is not ready to call it quits, but at his age (36; he'll turn 37 in January) he has to know the end is near. Manning's now-former head coach, Ben McAdoo, thought it was. He made the difficult call to bench Manning (with the approval of co-owner John Mara) against the Raiders, giving the team a chance to evaluate their options at quarterback.
"A lot of Hall of Fame quarterbacks who have done a lot for a lot of teams haven't been able to choose the way that they get to move on, and I'm not saying that we're moving on, but at some point in time, you have to make hard, tough decisions for the best of the franchise," Ben McAdoo said. "And that's what I have to do here."
As it turns out, the franchise decided it was ready to move on from McAdoo. He was let go a day after the Giants lost to the Oakland Raiders, 24-17.
Manning has since been named the team's starting quarterback again. But questions about his future remain. While McAdoo was criticized for benching him, he wasn't wrong. Manning is not getting any younger. He certainly has not played well in recent years. The new regime could decide it is ready to move on from him as well. But it may not.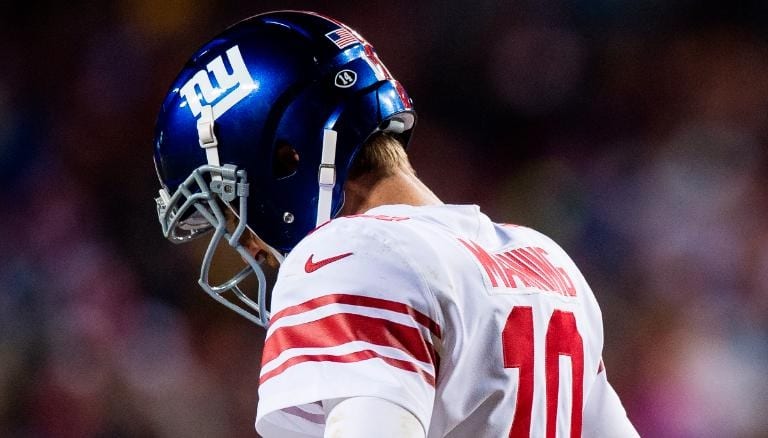 While his future is not entirely under his control, Manning does have options at his disposal. What the Giants want to do will factor into his options to a degree, but not all of them.
If the Giants decide to take a quarterback with what is going to be a top-five pick, the end will certainly be near for Manning in New York. In the past, teams had quarterbacks sit for a year or two after drafting them, allowing them a chance to learn the NFL-game before having to play one. But not anymore.
The trend in recent years has been just to throw rookie quarterbacks to the wolves and see what happens. 
Whether Manning plays or not will be up to the new head coach, of course. He could stick around, hope that the team doesn't take a QB in the first round. If they do, he can still win the job in training camp. But in doing so, he takes on the risk of being benched permanently for the youngster during the season.
Fans thought the indignity was too much when McAdoo benched him this year. But it will be magnified ten-fold next season when it's permanent. That leaves three options for Manning—retire, ask for his release, or ask for a trade.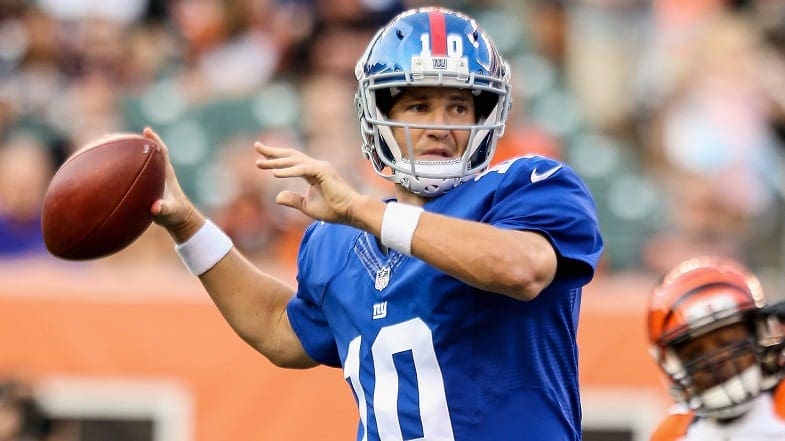 Retirement is not an option. Manning has already stated that he intends to play next season. But if he is not part of the future in New York he can ask for his release or a trade. However, his release would make him subject to the waiver wire during the season. That means he'll have zero control over who takes him. He'd be better off just waiting until March and letting the Giants make that decision. In March, the Giants will have to decide to pay him a $5 million roster bonus or let him go.
If the Giants decide to pay it, he can still ask for a trade. With his no-trade clause, he can veto any undesirable destinations.
In a perfect world, he and the Giants would figure out a way for him to ride off into the sunset of retirement with his pride and dignity intact. But whether that happens could depend on who the next head coach and general manager are.