---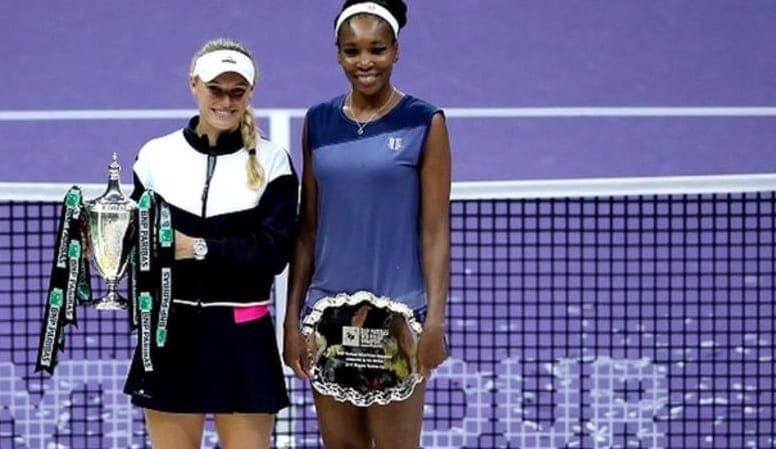 She may have built a career around phenomenal defense, yet Caroline Wozniacki's recent turn toward a more aggressive game style has catapulted the Danish ace to new heights.
Wozniacki stunned the tennis world when she claimed the WTA Finals trophy in devastating fashion in October. The 27-year-old did so by transforming her game to post compelling wins over the likes of Simona Halep, Karolina Pliskova and Elina Svitolina, as well as a maiden win over Venus Williams in the final, Wozniacki's first win in eight attempts over the American. Each of those players were in the world's top five at the time of losing to Wozniacki.
The fact that Wozniacki was competing for tournament honors was not the surprising aspect of her display in Singapore. The former world No. 1 had, after all, reached seven finals this season before featuring in the WTA Tour's elite singles event, and posted her first win of the campaign in Tokyo in September. The eye-opening aspect was the game plan which Wozniacki executed so effectively and catapulted her past the world's best.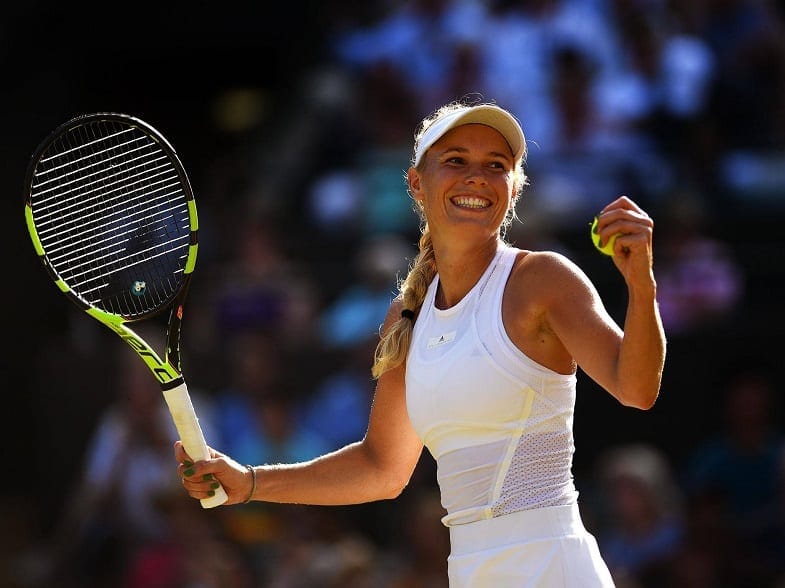 Stats tell the story
Renowned as a dogged opponent who chased down everything and forced opponents into error, Wozniacki turned that perception on its head with an awe-inspiring display of belligerent shot-making at the WTA Finals.
It started on serve, formerly an Achilles heel of her game, with Wozniacki posting the most aces during the round-robin stage of the tournament and winning almost 70 percent of points on her first ball. She also managed to win half of her points on her second serve, while using the first ball as a weapon on several occasions to bail her out of testy situations. That all translated into Wozniacki holding serve an impressive 82 percent of time leading into the knockout stages, the highest percentage among all eight players in the field.
Wozniacki also went after more winners against her opponents at the Singapore Indoor Stadium, particularly during the business end of the event. She knocked 25 past Pliskova in the semi-finals and another 19 in her 6-4 6-4 win over Williams in the final. The Dane also notably stood in more when on the receiving end of serve, looking to punch winners past unsuspecting opponents and keep points as short as possible.
That translated to winners aplenty, including a stunning set of strokes that helped turn the first set tie-breaker against Pliskova in her favor. A rapid backhand winner down the line rounded out the set for Wonzniacki, who never looked back, going on to win 7-6 (11-9) 6-3 and carried the momentum into her straight-sets defeat of Williams. Wozniacki had turned the tables; finally, it was her rivals chasing the ball around the court and looking to stay alive in rallies.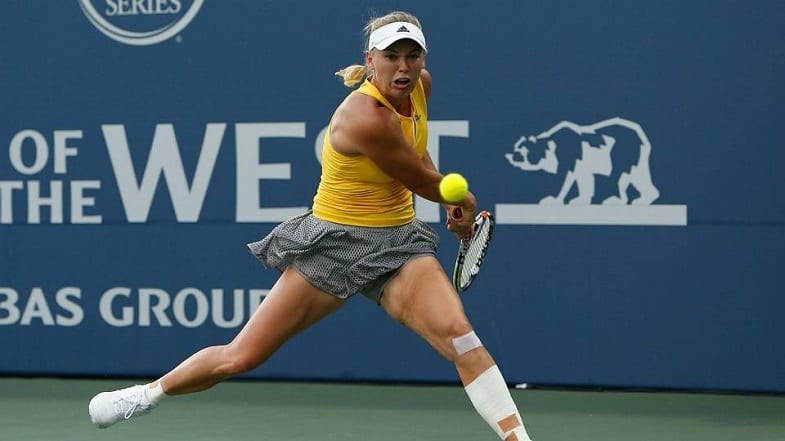 New game plan, new career highlight
Wozniacki has claimed 27 tournaments worldwide, but none were as big as her Singapore success. The result ensured she will finish the season ranked third in the world and capped a resurgent campaign in which she posted a 60-21 record, her best effort since 2011. Wozniacki's 60 wins in 2017, which included 14 victories over top 10 players, were also a tour-best number, as was her appearance in eight finals for the season. Meanwhile, it was the 10th consecutive year in which she has claimed at least one title, with all-time great Serena Williams (2007-2017) the only other player to hold a longer active streak.
It's clear that a rise up the rankings has coincided with Wozniacki's newfound willingness to take the game up to her opponents. That has, in turn, generated confidence that was sorely lacking just over a year ago when she found herself ranked 74th in the world and struggling to progress beyond the early stages of tournaments. The turning point was a semi-final appearance at the 2016 US Open, and Wozniacki has not looked back since.
Now, the question is whether Denmark's finest tennis export can maintain her aggressive streak and keep pounding winners by her rivals. The ultimate measuring stick will be whether this new version of Wozniacki can find a way to end a glaring grand slam hoodoo. Long considered one of the best players on tour not to have won a major, Wozniacki's best efforts have previously come at the US Open where she reached the final in 2009 and 2014. Should she continue on her current path, however, it seems only a matter of time before she leaps over that final hurdle.