---
In the NFL, one thing that is inevitable every season is that multiple head coaches will be fired. Some teams and general managers like to give their head coaches cushion room. Maybe the team has had previous success under their head coach so they won't fire him after a bad season or two, or maybe the team is in complete rebuild mode and the coach wasn't expected to succeed right away. Other organizations are much more rash and will fire a coach after one season if they don't like what they see. The bottom line, however, is that when teams consistently fall short of expectations, the head coach is first in the line of blame.
Only 12 teams make the playoffs each year, which leaves 20 teams that fell short of expectations, and 20 head coaches who have some explaining to do and adjustments to make. Although, making the playoffs doesn't necessarily ensure job security. Of the seven teams that fired their coach last season, one of them was the Tennessee Titans head coach, who actually made the playoffs and even secured a wild card weekend win over the Kansas City Chiefs. Despite the team's success, they let Mike Mularkey go and brought in Mike Vrabel.
Here are the coaches that I believe are on the hot seat this season, and have a good chance of losing their jobs if they can't string together enough wins in 2018.
Hue Jackson, Cleveland Browns
After being awarded the "Assistant Coach of the Year" in 2015 with the Cincinnati Bengals, Hugh Jackson has gone 1-31 over the past two seasons as the head coach of the Cleveland Browns. The Browns have been the butt of every football joke and are a laughing stock in the league. It is nothing short of shocking that a head coach can keep his job after winning only one game in two seasons.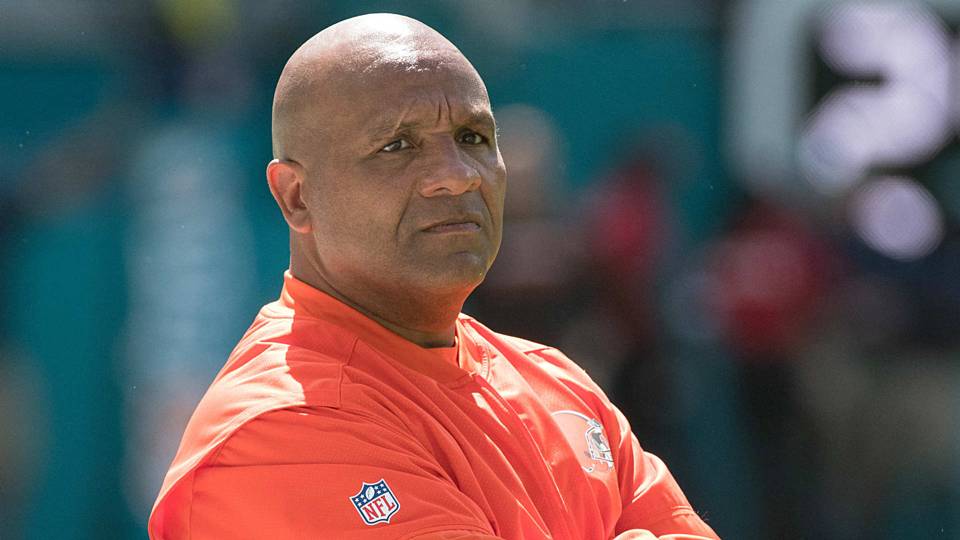 But rest assured, if the Browns don't show significant improvement, especially with all of the new offensive weapons they acquired this offseason (Jarvis Landry, Carlos Hyde, Nick Chubb), Jackson will be out the door.
Jay Gruden, Washington Redskins
After winning the division in 2015, the Redskins have had two straight third place divisional finishes with records of 8-7-1 and 7-9. The Super Bowl champion Philadelphia Eagles are far and away the best team in the division, but Gruden will need to figure out a way to at least finish ahead of the Dallas Cowboys and New York Giants. The Redskins haven't won more than ten games since 1991, and Gruden's tenure in Washington has been mild, to say the least. He hasn't won more than nine games in any season as the head coach.
Dirk Koetter, Tampa Bay Buccaneers
Dirk Koetter has run some great offenses as a coordinator, but has sputtered in two season as a head coach. He put together a 9-7 campaign in his first season, but his offenses ranked 18th in points scored both in 2016 and 2017. To be fair, he plays in what currently may be the best division in football (the NFC South which also features the New Orleans Saints, Atlanta Falcons, and Carolina Panthers), but NFL teams are looking for results, not excuses.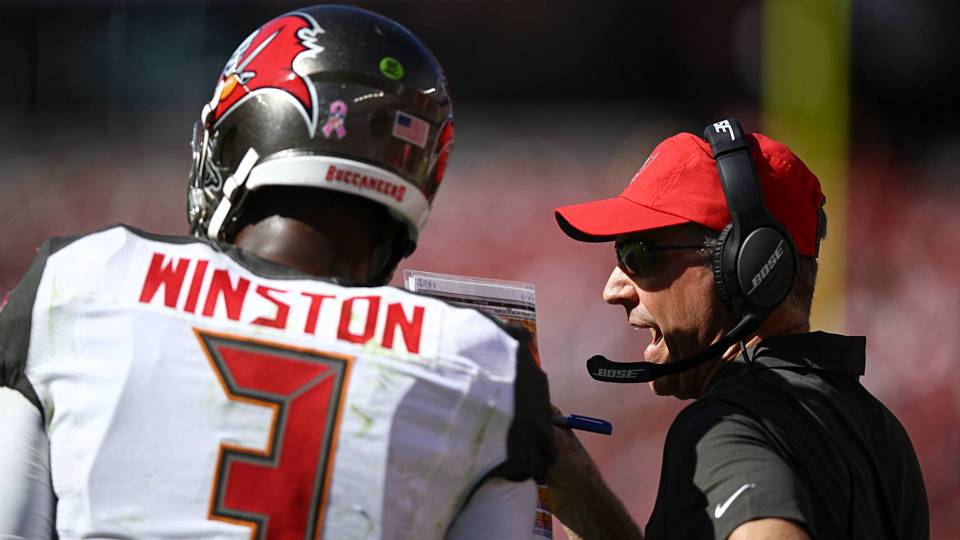 The Bucs have added a lot of firepower to their offense in the past two seasons, signing DeSean Jackson and drafting O.J. Howard and Ronald Jones to go along with Mike Evans, who is already considered one of the best receivers in football. If Koetter can't deliver even with these weapons, they'll find someone else who can.
Vance Joseph, Denver Broncos
After a thoroughly disappointing 5-11 season last year, many thought Vance Joseph would be axed after holding the job for just one year. The Broncos have had an intimidating defensive identity since winning the Super Bowl in the 2015-16 season, but they fell flat on their faces last season. Despite giving up the third fewest yards of any team in the league, they gave up the 10th most points and finished last in the division, not a great look for a defensive minded coach.
John Harbaugh, Baltimore Ravens
Since winning the Super Bowl in 2012, the Ravens have been relatively stagnant. They've made it to the playoffs one time since then and have zero first place divisional finishes. Harbaugh is entering his 11th year as the Ravens' head coach, but the team is undergoing a multitude of changes, particularly on offense.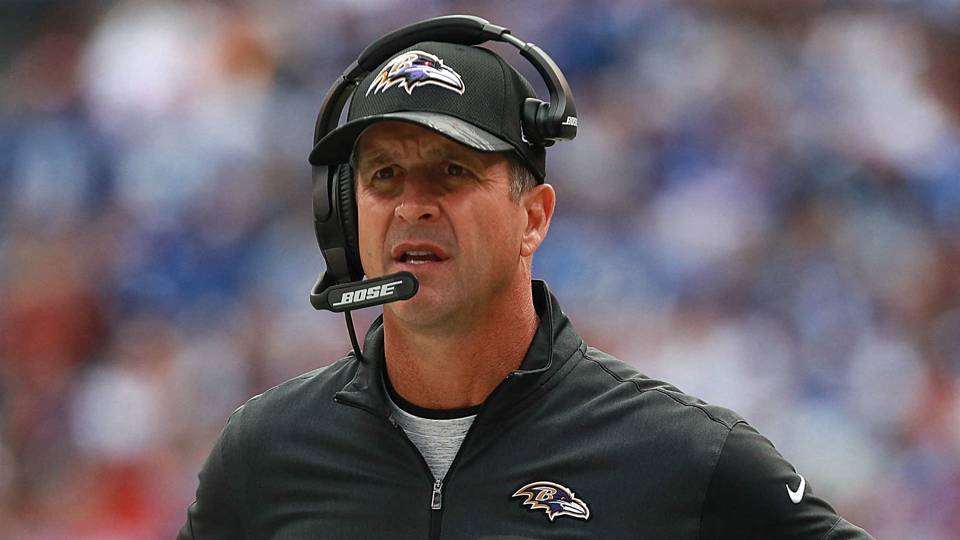 This offseason, they had to build a new wide receiver corps from scratch, so they signed Michael Crabtree, John Brown, and Willie Snead in free agency. More importantly though, they drafted quarterback Lamar Jackson at the end of the first round to be their likely quarterback of the future after the Joe Flacco days are over. If Harbaugh isn't successful this season, the Ravens may look to hire a head coach better fit for the new direction of the team.