---
Last year it finally happened. A single NFL player's salary cracked the $25 million average annual value (AAV) mark (Derek Carr and then Matthew Stafford). Once that happened, it was only a matter of time before the $30 million AAV mark was hit (thank you, Matt Ryan). Now– can anyone say $35 million AAV?
With Aaron Rodgers and Russell Wilson due for extensions soon that number may be closer to becoming a reality than you'd think.
It also brings up an interesting question. Great quarterbacks deserve to get paid appropriately, but what about the game-changers on the other side of the ball? What about the truly great defensive talent? When are they going to start making $25 million or even $30 million a season?
When are they even going to crack $20 million?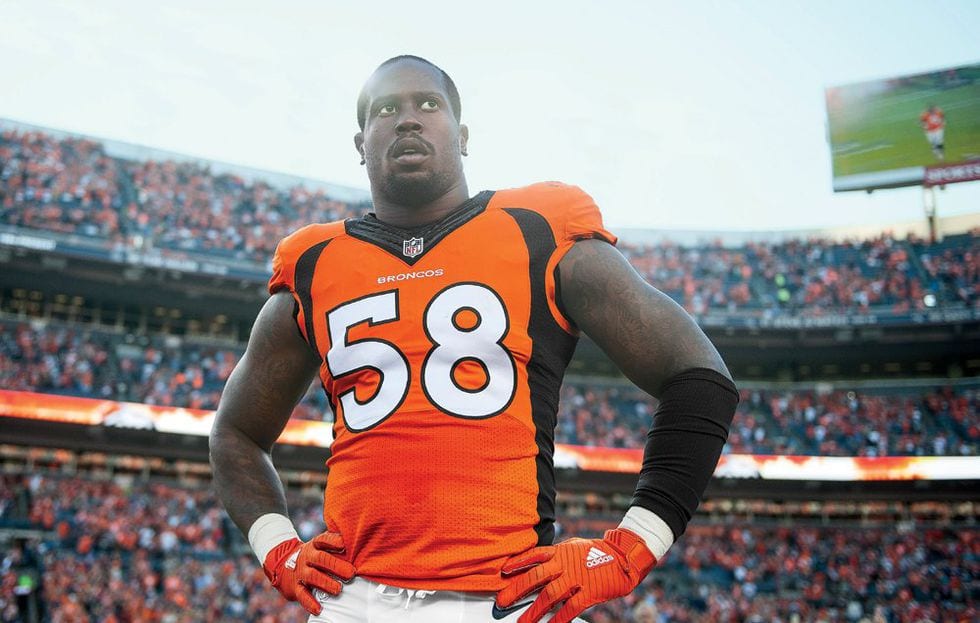 Ndamukong Suh came close back in 2015 when he signed with the Miami Dolphins ($19.06 million AAV). Von Miller came close in 2016 ($19.01 million AAV). A handful of guys have cracked the $17 million AAV mark (Olivier Vernon, Fletcher Cox, DeMarcus Lawrence, and Ezekiel Ansah).
Quarterbacks are not the only ones who can take over a game. Defensive backs make game-saving interceptions every year. Defensive linemen and linebackers can make life so miserable for quarterbacks that they impact the outcome of a game.
However, does it happen each and every week? Do they always have a significant impact on how a game plays out? They could—but it doesn't happen. They may have a bad game or two, but for the truly transcendent talents, it's because offenses learn how to avoid them.
Rather than try to run the ball on one side against Player 'A,' they run on the other side against a player not as talented. Why challenge a shutdown cornerback when you can throw to your other receiver?
That is why it will be awhile before we see a single defensive player crack the $25 or $30 million mark. However, that doesn't mean we can't see someone crack the $20 million AAV mark soon. There are certainly some candidates whose agents will shoot for it in the years ahead:
The Players
Khalil Mack, DE, Oakland Raiders
The former Defensive Player of the Year winner (2016) is one of the fiercest pass rushers in the NFL. He's currently waiting for a contract extension and says he won't report to training camp while waiting. If anyone is going to make $20 million AAV on defense,  many believe he should. But if he is going to get an offer paying him $20 million AAV, he'll need 15+ sacks in 2018 (minimum). 
Aaron Donald, DL, Los Angeles Rams
The former Defensive Rookie of the Year and reigning Defensive Player of the Year has been in negotiations with the Rams. Per reports, they did offer him $21 million, but his agent called it "insulting." Should they fail to come to an agreement again this year and he has another strong season, could he get even more? Let's say $20 million AAV will be the starting point in negotiations next season.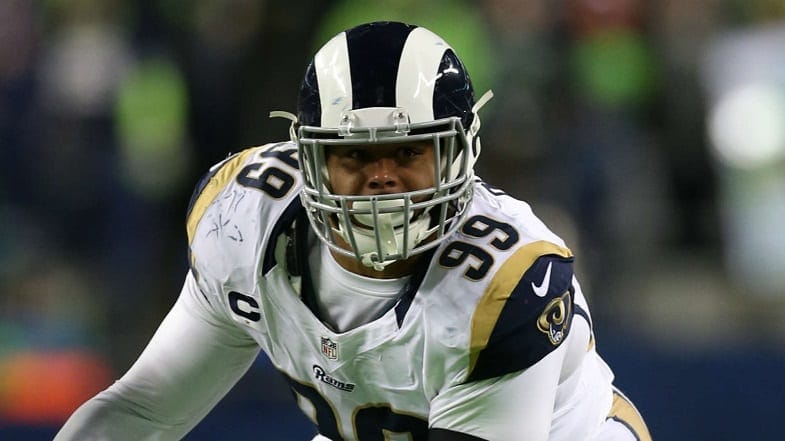 DeMarcus Lawrence, DE, Dallas Cowboys
He is a great player and easily the best defensive lineman the Cowboys have. To make sure he stuck around this season the Cowboys hit him with the franchise tag. Is he worth $17 million? That's debatable. But the problem they'll have next year is his agent will want to use that as a starting point.
Jerry Jones has been known to overpay for talent in the past.
Joey Bosa, DE, San Diego Chargers
His agent has already proven he'll go to bat for his client. With 23 sacks in just 28 games, he has proven he has an above-average talent for rushing the passer. Should he keep this pace up, his agent will absolutely push for $20 million AAV in his net contract.
Myles Garrett, DE, Cleveland Browns
The former No. 1 pick had a good rookie season but not a great one. Injuries allowed him to play in only ten games, but in those ten he made seven sacks. He is going to need to stay healthy. He is also going to need to be the disruptive force that Texas A&M fans know and love.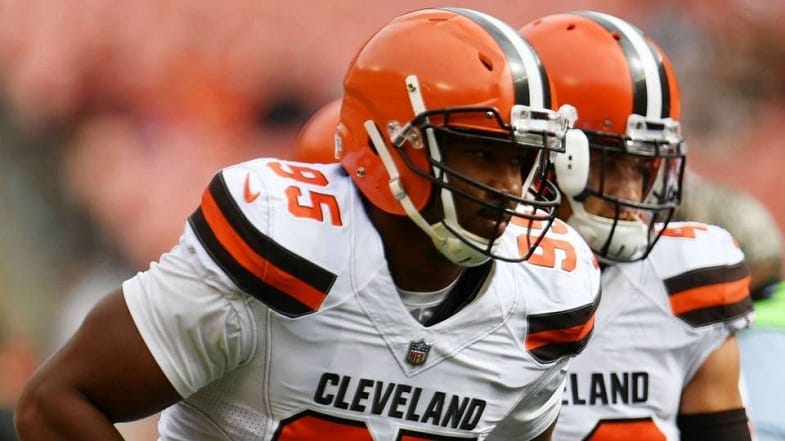 Do those two things and someone will to pay him $20 million AAV if Cleveland doesn't want to.
Von Miller, LB, Denver Broncos
It will be a long shot for Miller. But since he is already making $19 million a season, if he can keep up his level of play he'll be a candidate for $20 million. However, he will not be a free agent until 2022 when he'll be 33. To do what he does for that long without his body breaking down will be tough.
If he loses a step from now until then, he doesn't stand a chance. But if he maintains the status quo, it could happen.
Ed Oliver, DL, TBD
Oliver has already said that he is going to enter the draft in 2019. Many have him pegged to be the No. 1 pick. If he can live up to his college reputation in the NFL, he will be the next great defensive lineman.
With how the salary cap is rising every year, it may be more plausible for teams to sign superstar defenders to deals with a $20 million AAV when it's time for Oliver to sign his first extension.