---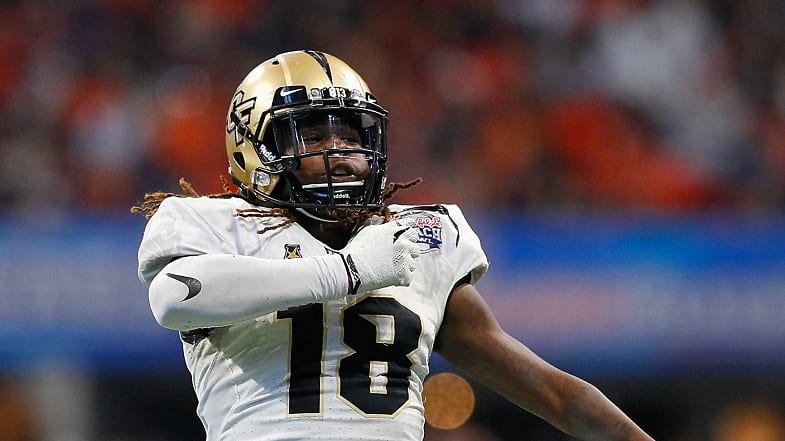 The NFL has a habit of creating public relations debacles like no other organization on the planet. It's almost like the league tries to test the patience and tolerance of its fans. But since the money train seems to roll on, the league rarely seems to be concerned whenever it creates another PR faux pas.
Since fans and media types are often more than happy to point out every little miscalculation, mistake and error in judgment the NFL makes, you'd think the league would be ready to pounce on a chance for some good PR. You know—like by inviting a stand-out linebacker with one hand to attend the NFL Combine.
Instead, when the initial list of invitees was released, UCF linebacker Shaquem Griffin's name was not on it.
His exclusion didn't make any sense. He had been a starter at UCF for the last two seasons. He was an integral part of the defense for the only undefeated FBS team in the country. When he had a chance to shine on a national stage, he did by recording 12 tackles (six solo and six assists) and 1.5 sacks against Auburn in the Peach Bowl.
He proved he didn't just have what it takes to run with the big dog. He dominated one of the biggest dogs in college football. Who cares that he is just 6'1", 223 pounds, and only has one hand (the other was amputated when he was four)? Watch him play and it quickly becomes clear—he is an incredible football player that deserves to be at the NFL Combine.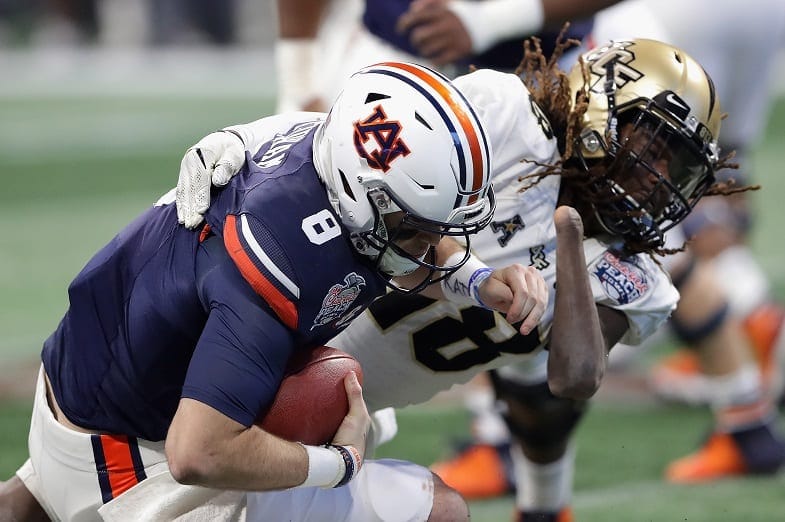 So—what was the NFL's initial issue? Talented, award-winning players are what NFL teams want, right? That alone should be enough of a reason to invite him to the NFL combine.
His brother, Seattle Seahawks cornerback Shaquill Griffin didn't flat out say it was because his brother only has one hand, but he insinuated as much in some comments he made to ESPN:
"I feel like any other player who has the accolades that he has and everything that he's accomplished, he'd be the first person to have a combine invite. And you're going to tell me the reason why is because of his situation? That's not fair. I'm not sure what else he has to prove at that point. That's the reason why I stood up [for him], not just because he's my twin brother. He proved everybody wrong, he did everything he's done, he has all the accolades, he's a baller. I don't see why he shouldn't have a combine invite."
It's not hard to see why he thought that. Combine invitations go out to guys every year that are not stereotypical football players. Sometimes they prove themselves worthy. Sometimes they do not. But they get their chance to "interview" at the Combine.
To be fair, the NFL came to its senses. Griffin is getting an invitation to the Combine. Just because a player's name isn't among the first slate of invitees doesn't mean he will not get an invitation. His brother didn't get one at first last year but eventually did.
It's not like Griffin will be the first NFL player to have a physical disability. Former kicker Tom Dempsey (1969-79) was born without toes on his right foot. He held the record for the longest field goal (63-yards) for 43 years!
Wesley Walker (1977-89) was legally blind in his left eye when he played receiver for the New York Jets. When he retired he was second on the Jets career receiving list with 438 receptions for 8306 yards and 71 touchdowns.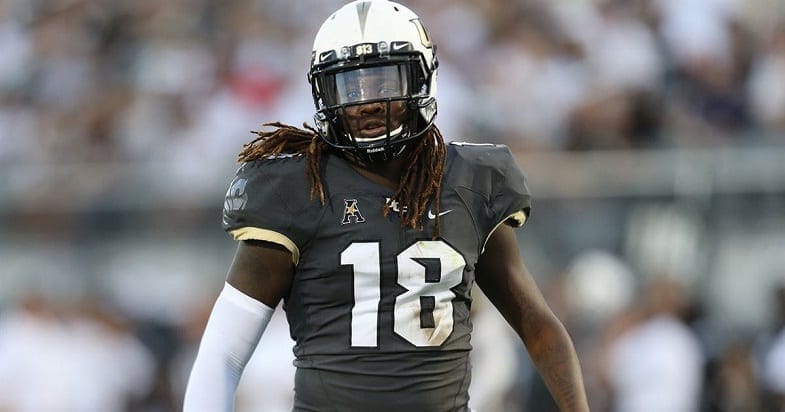 The NFL has had a few players that were deaf or partially deaf. Current Atlanta Falcons fullback Derrick Coleman is deaf.
A closer comparison to Griffin would be former MLB pitcher Jim Abbott. He was born without a right hand. But that didn't stop him from becoming a first-round draft pick and having a ten-year career (1989-99).
Maybe if the media hadn't jumped on Griffin's initial exclusion, the snub wouldn't have become a story. Maybe if it hadn't become a story, the NFL wouldn't have corrected the mistake. It's also possible the media coverage had nothing to do with Griffin's eventual invite.
But the important thing is, he is going to partake in the "underwear Olympics."