---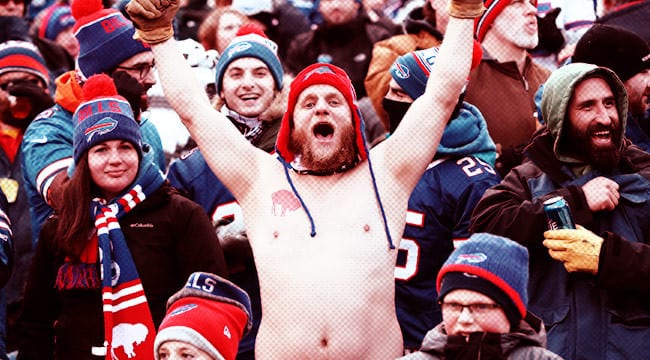 It is not uncommon during any given week of the NFL season to hear stories about fans of the home team harassing fans of the opposing team as well as relatives of the players. Vikings fans at last week's NFC Championship Game have reported hats being stolen as well as random acts of violence. Many had cans thrown at them before the game. Even the Vikings team bus was pelted with cans and bottles as it tried to leave the field.
Of course, such behavior is not special to Eagles fans. It is commonplace at just about any stadium during the season. Fans excuse it as simply being 'passionate.' They let the mob mentality take over and do things that are really downright shameful.
However, not all fans are bad. Most fans are good, decent people that just want to enjoy the game. Some do have respect for the game and all players, whether they play for their team or another, and have no problem expressing that respect.
We just don't hear about it since the negative stuff tends to result in more page views. But the good deserves more publicity than the bad.
While NFL fans are often unpleasant people, they aren't always unpleasant people. Sometimes they are pretty awesome, and that awesomeness was put on display during this season and especially in the early stages of the postseason.
Here are five times this season that NFL fans amazed us.
Bills Fans Part I
The Buffalo Bills would not have made the playoffs this season were it not for the Cincinnati Bengals. The Bengals win over the Ravens in Week 17 eliminated Baltimore and punched Buffalo's ticket to the playoffs for the first time in 17 years. As a way of showing their appreciation, Bills fans began donating money to the charity of Bengals quarterback Andy Dalton. They didn't just donate a few bucks either– try $300,000+!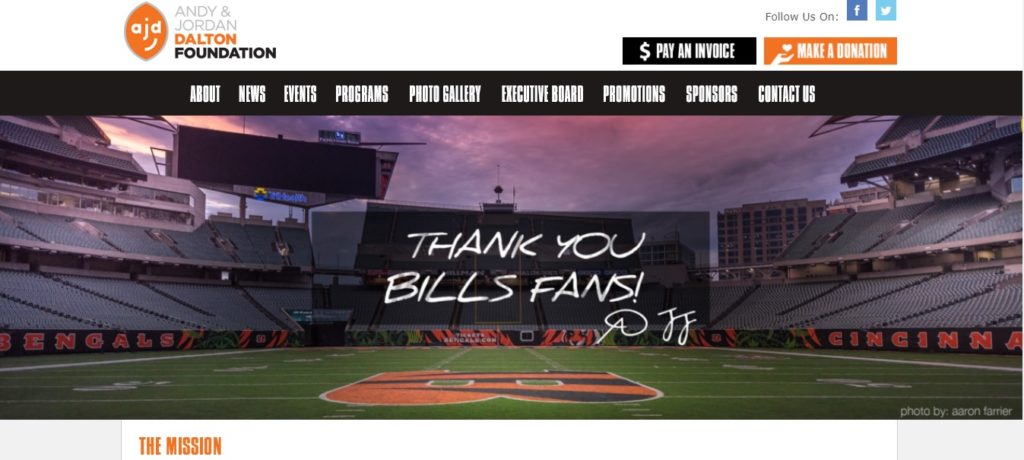 Bills Fans Part II
Bills fans also donated to Tyler Boyd's charity, the Western PA Youth Athletic Association. Boyd caught the 49-yard touchdown pass from Dalton that secured the win over Baltimore. Boyd shared the news on Twitter in early January when donations exceeded $20,000.
Bengals Fans thank the Jags
Fans of the Cincinnati Bengals were quite happy to see the Jacksonville Jaguars put an end to the Pittsburgh Steelers Super Bowl dreams. As of January 17, over 100 Bengals fans had donated approximately $5,000 to the charity of Jacksonville quarterback Blake Bortles.
Vikings Fans Appreciate Morestead
New Orleans Saints punter Thomas Morestead was injured early during the Divisional Round game against the Minnesota Vikings. But despite the injury he played on and even lined up at defensive tackle for the Vikings final PAT attempt. His toughness and sportsmanship impressed many Vikings fans. Many of them decided to donate to his charity. Over $221,000 has been raised (which Morestead is donating to a charity in Minnesota).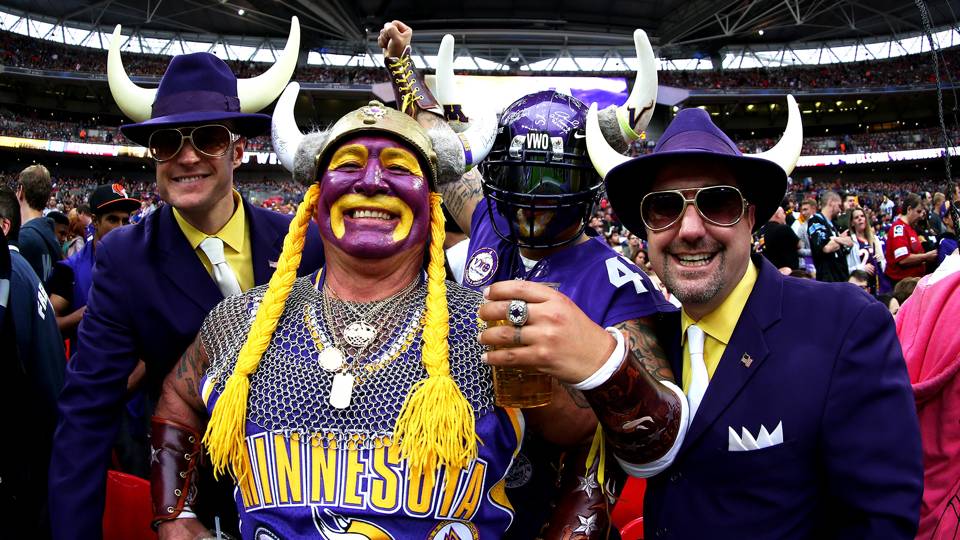 Fantasy Fans Say Thanks
Todd Gurley did a tremendous deed for many fantasy football players this season. Many decided to show their appreciation to him by donating some of their winnings to charity. According to an LA Times article on January 2, the Shriners Hospital for Children had received over $33,000 in donations. Gurley suggested some people consider donating to the Food Bank of Central & Eastern North Carolina. The same article said the Food Bank received enough donations to cover the cost of 8,350 meals.
An Eagles fan who had Carson Wentz, Nick Foles, and Jake Elliot on his fantasy football team showed his appreciation by donating to the Eagles Charitable Foundation.
All the credit for this trend must go to fans of the Buffalo Bills, A.K.A. the Bills Mafia. Most people who have heard about them have seen the videos online featuring tailgating fans throwing each other through tables. But maybe starting this trend will give them something they can look back on later in life and feel a sense of pride.
Here's hoping the trend continues (and maybe even jumps to other sports)!