---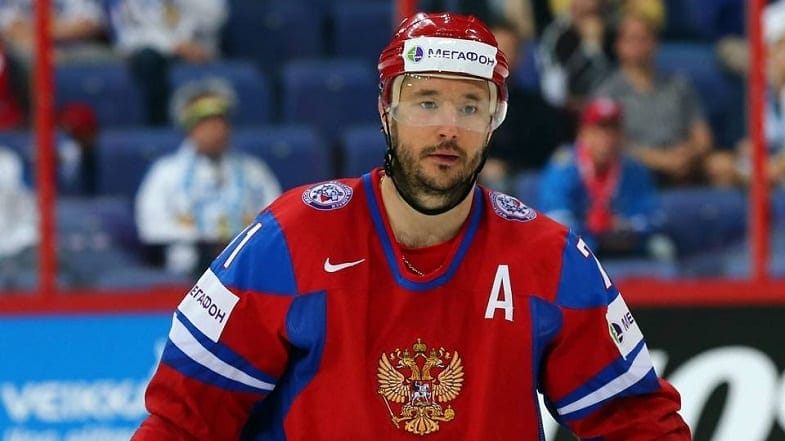 Ilya Kovalchuk is coming back to the NHL as a free agent after spending five years playing in the KHL in Russia.
If you don't remember Kovalchuk, here's a brief summary of his story: In 2001 he was the first ever Russian born player to be drafted with the number 1 pick in the NHL draft; he was drafted by the Atlanta Thrashers. In his first season, he finished second in voting for the Calder award (Rookie of the Year). He played on the Thrashers for eight years, making one All Star team and winning one Richard (most goals in a season) Award, but he was a great player on a bad team.
In 2010 he was traded to the New Jersey Devils mid-season, and then following the season he signed a lucrative 15-year $100 million contract, only after trying to sign a 17-year $102 million contract which was nullified by the NHL. Less than three years later, however, Kovalchuk quit the NHL with 12 years and $77 million still on his contract to play in the KHL in Russia and be with his family. He was heavily criticized for the move, and many speculated that it was more about money than family.
Kovalchuk is now a World Championship Winner (2008, 2009) and an Olympic gold medalist (2018) but the Stanley Cup still evades him. The Stanley Cup is surely fueling his desire to return, but the two burning questions are 1) How effective will he be after a five year absence, and 2) Where will he sign?
Jaromir Jagr proved that doing a stint in the KHL could elongate your overall playing career. At age 35 years old, Jagr went to the KHL for three seasons, then came back at age 39 and is still playing well into his 40s. The KHL has a shorter season (56 games compared to 82) than the NHL and the competition is second tier. Kovalchuk scored 285 points over 262 games in his five years playing for SKA St. Petersburg, and just won a gold medal at the Olympics this year. He doesn't appear to have lost a step at all, and he's only 35 (compared to Jagr's 39).
The teams most connected with Kovalchuk rumors are the teams from California and the teams from New York. The Rangers and Islanders both have ample cap space to offer him a tempting deal, but they can't really offer him a fighting chance at the Stanley Cup, which is really why he's coming back.
The Los Angeles Kings have made the playoffs in seven out of the last nine seasons and won the Cup in 2012 and 2014. Recently though, they've lacked speed and efficient scoring. Anze Kopitar scored 31 more points than their next best player; they need more offense. The San Jose Sharks may be the best fit. They've made the playoffs in three straight years and made a Stanley Cup Finals appearance in 2016. If they can land John Tavares in free agency, Kovalchuk would fit right in and they'd be a force to be reckoned with.
Other teams I've seen linked to Kovalchuk have been the St. Louis Blues and the Boston Bruins. Both can offer him a playoff contending supporting cast, and if he chooses the Blues, he could reunite with former SKA St. Petersburg teammate Vladimir Tarasenko. The two had great chemistry playing in the KHL and could potentially reinvent that in the NHL.
The California teams still have the best chance of signing Kovalchuk, but many teams seem interested in his talents, and a lot could still happen before and after free agency begins on July 1st.