---
There are few things as frustrating for professional NHL teams than knowing they are good but not quite good enough. With all the work that goes into preparing each year and then playing, teams want to make the most of every season. They don't want to miss out on making the playoffs or a chance to make a deep run because they were missing something.
While it is easy just to say "eh—we'll get 'em next year," there is no telling what challenges or pitfalls are ahead. Next year is an inevitability, but it is not an option. When a team thinks it can win or is on the verge of being a contender, it must do whatever it takes to make up that ground.
In the NHL, just like in the NBA, MLB, and NFL, that means making a deal before the trade deadline (which is February 26th in the NHL).
Figuring out who may be interested in acquiring additional talent (buying) is not too difficult. You just have to look at the standings to get a general idea of who's in the market. Figuring out who the potential sellers may be is not too hard either; just look at whoever has high-priced talent and is unlikely to make the playoffs.
Non-playoff bound teams interested in getting an early start on rebuilding the team for next season may be interested in collecting draft picks or clearing cap space. Whatever their motivation is, it's a moment that can have an immediate impact on one team.
For the other, the impact may not be clear until the following season—but there is one. The following are teams that could be looking to buy, and some who are more interested in selling (and who):
Buyers
St. Louis Blues: The Blues are looking like a potential contender. But losing Jaden Schwartz for a good chunk of the season showed they might need some help scoring if they are going to make a serious run. However, they don't have a ton of cap room, and general manager Doug Armstrong has said the team doesn't want to just rent someone.
Pittsburgh Penguins: When you are the two-time defending champions, it is safe to say expectations have developed. Earlier this season it looked like the Penguins may have trouble living up to them. But they are now in line for one of the playoff spots coming out of the Metropolitan Division. GM Jim Rutherford has been talking the talk and even eluded to possibly making a "major trade," but one has yet to develop.
Whatever move(s) they do make will be to enhance their offense. They are great when it comes to power plays. But they could stand to do better scoring when at even strength.
Toronto Maple Leafs: Scoring isn't an issue for the Maple Leafs; only three teams have scored more than them this season (as of February 7th). But if they are going to make a deep run into the playoffs, they have to get better on defense. They are allowing an average of 33.6 shot attempts on goal per game. When they face a strong scoring team in the playoffs, they are going to be in trouble.
But they don't have any cap space, which means that in order to get some help, they will have to trade someone. They can't lose any strong defenders. Since scoring is their strength, who do they give up? Trade a stronger player and they risk hurting the offense. But if they don't dangle someone worthy of a trade, they will not get what they need in return.
Tampa Bay Lightning: When you are on top of the standings, why would you worry about adding anyone? Easy— you do so because you want to stay on top of the standings. Playing well now doesn't always mean you'll be able to play well when it matters most in the playoffs. If there is one thing general manager Steve Yzerman does not want to do, it's risk not making it to the Stanley Cup Finals because he failed to add a quality player when he had the chance.
With the depth they have on their roster, they could probably put together a nice package for a team looking to build for the future.
Nashville Predators: The Predators got a taste of what it was like to be among the elite last year when they made it to the Stanley Cup Finals. But this year, they don't just want to make it there—they want to win. This much was evident when they pulled off a trade for Kyle Turris in November. But with how injuries hurt them during last year's playoff run, it would not be shocking to see them try to add some depth.
Sellers
Montreal Canadiens: With 30 games to go and nine points separating them from one of the wild-card spots, they are not technically out of the hunt. But there has been nothing about Montreal's game that indicates they could play well enough down the stretch to close the gap.
If they are going to trade anyone, it would be Max Pacioretty. In seasons past, he could be counted on for 30+ goals a year. So far, through 53 games, he has 16, putting him on pace for 26. He's never scored less than 30 when he's played in at least 73 games.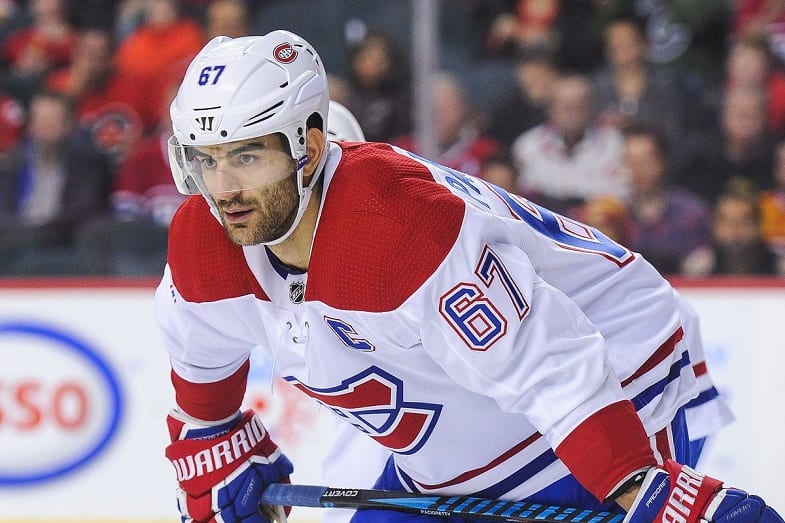 He's a good trade chip, but teams will send lowball offers because he's slumping a little this season.
Vancouver Canucks: They were expected to be near the bottom of the standings this season. After a good start to the year, they are. Like last year, they are expected to continue building their young core. This means getting rid of veterans and expiring contracts for youth and/or draft picks.
It wouldn't be shocking to see Thomas Vanek on the move. He's been traded twice at the deadline in the last four years. With 15 goals and 37 points through 53 games, he could certainly be a good addition to a playoff-bound team. They will not get a ton for him, but they could get something.
Ottawa Senators: After taking the Penguins to seven games in the Conference Finals last season, expectations were high. No one expected they would be near the bottom of the standings this year instead. This has, of course, led to talks of a rebuild. But since they traded away their first-round pick in the 2018 Draft, that may be hard to do.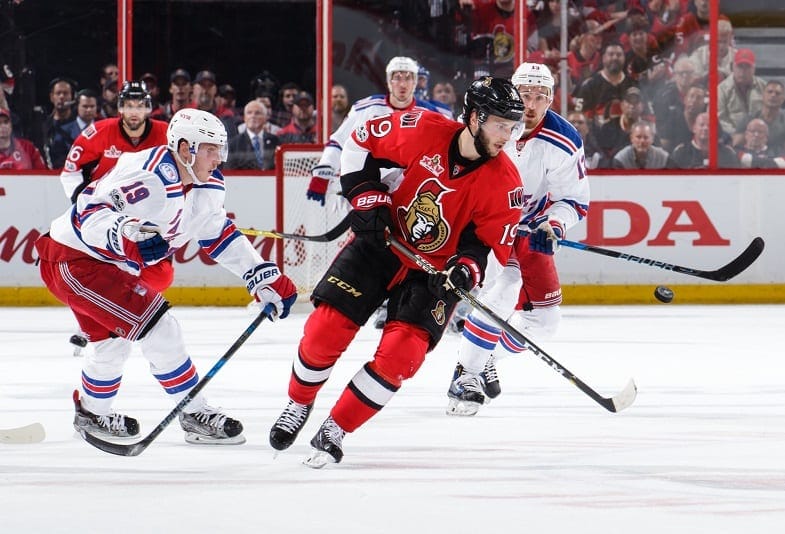 They have plenty of pieces contending teams should be eager to acquire. Mike Hoffman has generated interest from several teams. Derick Brassard has made it no secret that he's okay with going anywhere. Erik Karlsson may go as well. He's made it clear he expects to get paid when he hits free agency. Pittsburgh has shown interest in Jean-Gabriel Pageau.
Buffalo Sabres: They just did a complete tear-down and rebuild a couple years ago. But they have yet to climb back up the standings. Does this mean they have to do it all over again? Well, if they do, they may be in luck. They happen to have a guy in Evander Kane that is having a great year for a bad team. Fans of contending teams have to be salivating at the thought of what he could do in their lineups.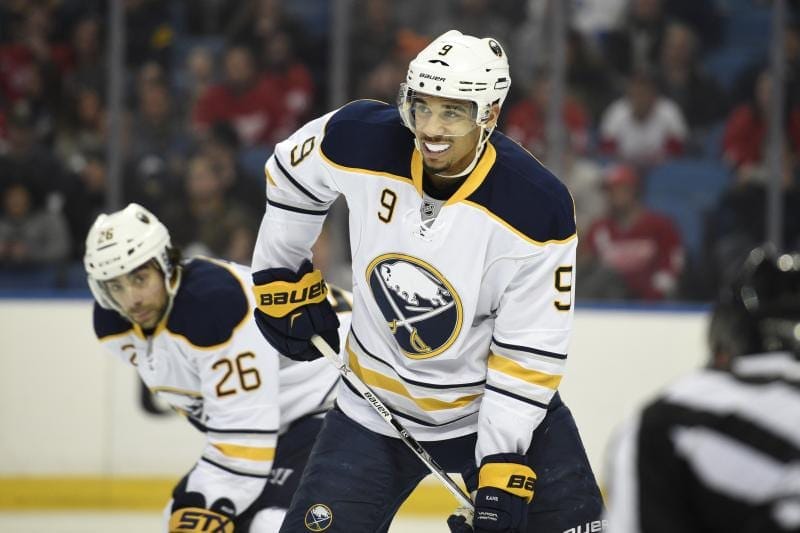 Someone will want him, and when they get him, they'll have to give up quite a bit in the process. This will, of course, make it much easier for the rebuild to begin again for the Sabres.
Arizona Coyotes: They picked up Antti Raanta, Derek Stepan, and Niklas Hjalmarsson hoping to make the playoffs this season. But that hasn't exactly panned out. This puts them in position to dump a few vets for draft picks and/or youngsters. The team already traded Anthony Duclair and Adam Clendening.
Oliver Ekman-Larsson could be on the block since his contract expires after next season. But he's only 26 years old, which makes him young enough to be part of a rebuild. Niklas Hjalmarsson could potentially be on the move as well.