---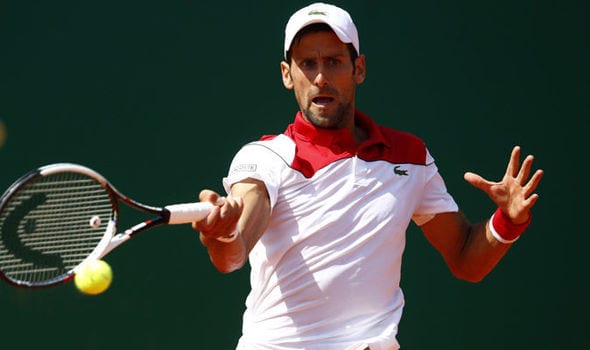 Novak Djokovic made some interesting comments after being knocked out of the Monte-Carlo Masters by Dominic Thiem last week. Despite losing in fairly lopsided fashion, 7-6 (7-2), 2-6, 3-6, Djokovic focused on progress, suggesting he'd seen some of the improvements he's been looking for. Citing an absences of pain in an elbow that's been plaguing him for the better part of a year and mentioning "trust in the process," he vowed that he's "going to get there" – "there" being the top of the tennis world, where he lived so comfortably for much of the time between 2011 and 2015.
On the one hand, this is an admirably positive take for a player who has at times appeared to be weighed down by negativity. As with any all-time great familiar with his own potential, Djokovic can become visibly disgusted with himself when things aren't going his way. It's not uncommon to see him frustratedly talking and gesticulating toward his box in a tough match, or shaking his head and looking down after dropping a pivotal game. Reacting so positively to a rough loss reveals at least a glint of the Zen-like mindset Djokovic famously adopted during his best years, when we rarely saw him coping with adversity in the first place.
On the other hand, Djokovic might also be getting a little ahead of himself. He's publicly stated that he hopes to peak at Roland Garros, and with the French Open barely a month away that seems a touch optimistic. That's not to say he won't have a chance. Djokovic's name will keep him among the favorites for as long as he stays active, and rightfully so. Let's not forget, however, that this is a player who's been in what can only be described as a tailspin for the last year and-a-half.
In December of 2016 Djokovic split with coach Boris Becker, with whom he'd enjoyed some of the best success of his career. Just months later, heading into the 2017 French Open, he jettisoned another long-time coach/trainer in Marian Vajda, and unexpectedly brought on Andre Agassi to help with Slam preparation. Soon thereafter Djokovic would retire against Tomas Berdych in the quarterfinals of Wimbledon, bothered by pain in his elbow.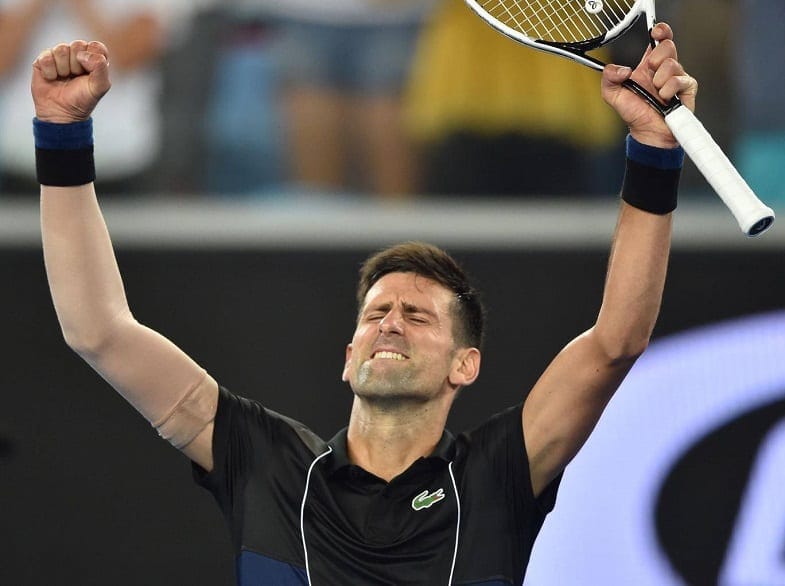 At that point, Djokovic decided to take a page out of Roger Federer's book and leave tennis for six months to make sure he fully healed his injury. During the time off it was announced that Agassi would continue to coach him at Grand Slam events, and the recently retired Radek Stepanek was brought aboard as more of a full-time coach. The comeback, however, has not gone as planned. Djokovic was upset by Hyeon Chung at the Australian Open (again citing elbow pain as an issue), and by April both Stepanek and Agassi were out. Djokovic headed into the Monte-Carlo Masters just 3-3 in 2018. He hired Vajda to coach him once more, and we learned after Djokovic's exit this past week that the two will continue to work together moving forward.
To sum that all up: in a 17-month span since December of 2016, Djokovic has fired four coaches and hired three, taken a six-month hiatus, withdrawn from one Grand Slam, and skipped another. He saw his ranking plummet and won only two tournaments in that span – neither above the 250-level. He's an all-time great player who's been desperately in search of his game, and seemingly trying everything to find it.
Not surprisingly, a lot of fans and media members are about as eager as Djokovic himself to see a return to form. Some of the commentary heading into Monte-Carlo and during the early rounds all but suggested he was back in his prime, and this probably won't be the last time we see that kind of talk. But what really happened in Monte-Carlo was that Djokovic won a first round match with ease, squeaked by Borna Coric in the second (needing 10 match points to finish him off), and got flattened in the third by the best clay court player in the world not named Nadal. There may have been flashes of brilliance, but the truth is there almost always are with Djokovic. Some might also argue that grinding out 10 match points in a tough match is a positive sign, or that the Thiem match was closer than the score suggested. In fact, Djokovic himself suggested the latter. It would be more accurate, however, to say that Djokovic simply had an okay performance at Monte-Carlo.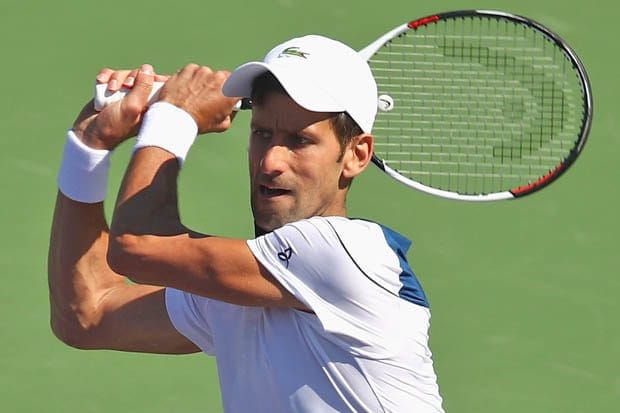 That's completely fine. Djokovic is one of the ten best men's tennis players in history – possibly top five – and he's still just 30, which is basically the new 27 or so in tennis. There's every chance he'll eventually find his otherworldly top form, if not for a year at a time then at least here and there, the way Nadal or even Stan Wawrinka do. For now though, the optimism surrounding Djokovic's form feels more hopeful than substantive.
Assuming he stays healthy, Nadal is going to be the runaway favorite to win at Roland Garros in June. He's on a tier by himself on clay courts, as he proved – again – at the 2017 French Open. Beyond Nadal, it's starting to look like clay's second tier has a sole occupant as well in Dominic Thiem. Though Thiem was flattened by Nadal on Friday, he's generally looked like the only player capable of giving the Spaniard much of a match on the surface. Even if Djokovic is starting to find his form (and I'm not wholly convinced – particularly now that he's also thrown in an upset loss at the hands of 140th ranked Martin Klizan in Barcelona), he has a pretty tall mountain to climb looking up at those two if he expects to peak at the French Open.
Ultimately, he could well end up finding himself this year. There's not a ton of evidence for it just yet, but he's good enough and young enough that it seems like a matter of time. If and when he does, however, it's probably not going to be on clay.