---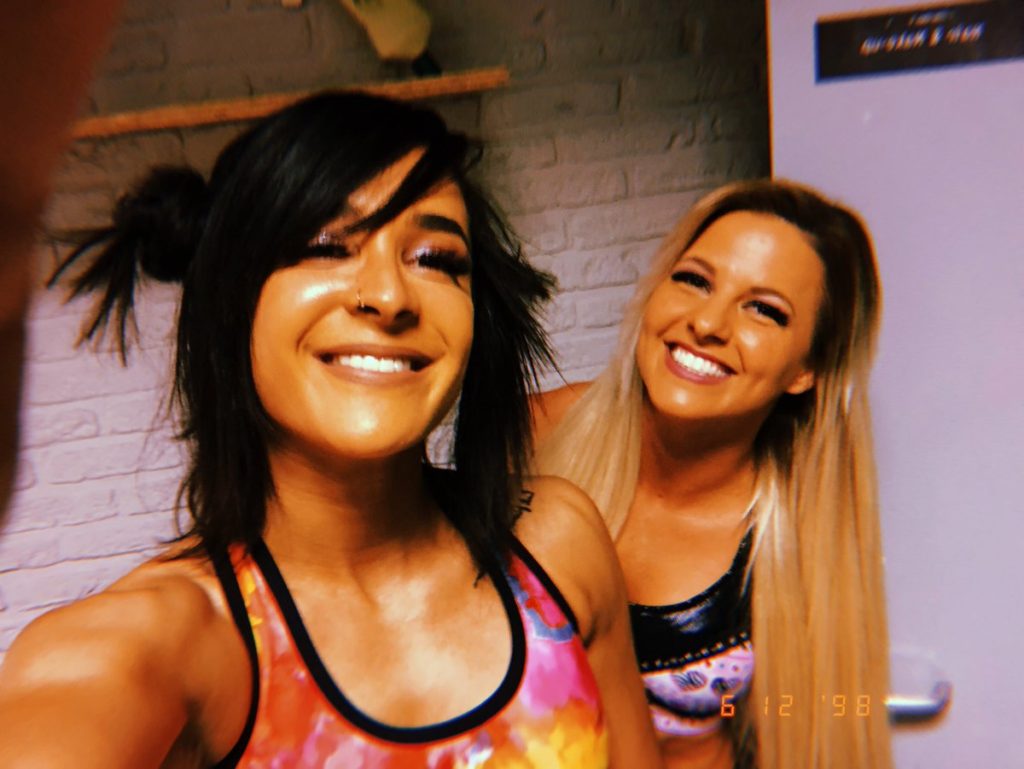 Once upon a time, World Wrestling Entertainment's developmental brand, NXT, was at the forefront of the "Women's Evolution" in wrestling.
It was in NXT that Paige, Emma, Charlotte Flair and Natalya had some of the defining matches of the modern era of professional wrestling. It was also where Sasha Banks and Bayley were embroiled in one of the greatest feuds of all time, resulting in their defining contest at NXT Takeover Brooklyn I in 2015 (my favorite match).  Their 30-minute Iron Woman match at NXT Takeover Respect two months later was the first ever women's match to be the main event in a WWE Network special. Asuka began the longest undefeated streak of all time in NXT, where she was a formidable force to be reckoned with. Becky Lynch, Alexa Bliss, Ember Moon, Carmella, the Iiconics, Absolution, the Riott Squad and Nia Jax all made waves in NXT before going on to bigger and better things in WWE proper.
It's puzzling, then, that two women currently working in NXT have been characterized as worlds away from the strong, tenacious women mentioned above.
Dakota Kai, known for her fierce kicks on the Australian and New Zealand independent wrestling scene as Evie, was widely believed to be NXT's next big female babyface, picking up the mantel from Bayley. Granted, she has received top billing in a NXT Women's Championship feud against Shayna Baszler. However she has come across as a coward, afraid of Shayna's bullying tactics. In wrestling, it's the role of the babyface (good guy) to go against better judgement and with guns blazing to take on the playing dirty heel (bad guy), which Baszler certainly is. But in promos building up the feud, Kai would avoid eye contact with, and talking about, her opponent, as if she was afraid of the repercussions. She cringed in Baszler's presence, allowing the fearless Nikki Cross to swoop in and challenge for the title at this weekend's NXT Takeover Chicago, leaving fans uninvested in Kai.
Meanwhile, Candice LeRae has been signed to NXT since January after working in a freelance capacity for them even earlier. During that time, she was made easy prey to Bazsler in the Mae Young Classic and… that's about it. The only thing we've seen LeRae do in recent months is "stand by her man" Johnny Gargano and, in the last couple of weeks, plead with him not to continue feuding with his former best friend Tommaso Ciampa, which has been increasingly violent. This, coming from the woman known for intergender (opposite gender) wrestling and who took a thumbtack-encrusted Super Kick to the head, her bloodied face an enduring image.
None of this is to fault the women in question.
The juxtaposition between what they did when they had creative control of their own characters on the indies and the caricatures of weak damsels in distress they've been portrayed as in recent months can be blamed on NXT's creative team.
Though a source tells me there have been no changes to the writing staff, this leads me to wonder about which NXT women wrestlers are strong and dynamic, and which come across as less than. Bianca Belair and Lacey Evans have been doing great work as heels, Nikki Cross arguably falls into the crazy woman wrestler trope but she's scrappy and constantly looks fear in the eye, and Kairi Sane is still riding high on her Mae Young Classic victory but lacks character development.
NXT and, by extension WWE, seems to favor heels or, at the very least, 'tweeners (wrestlers who straddle the good guy-bad guy continuum). Heel women aren't afraid to stand up for themselves and often espouse feminist rhetoric, which makes them evil. Alexa Bliss recently lamented the fact that she had to defend her title but the men's champion Brock Lesnar didn't, while Lacy Evans' finishing move is called A Woman's Right.
But when it comes to babyface women, NXT is at a loss.
I would wager that a big reason for this is because there are no women crafting the stories we see each week. If there were, we'd be more likely to see women be scared, like Dakota Kai and Candice LeRae, but still function in the face of adversity. That's what women do every day. It's about time WWE and NXT realized it.