---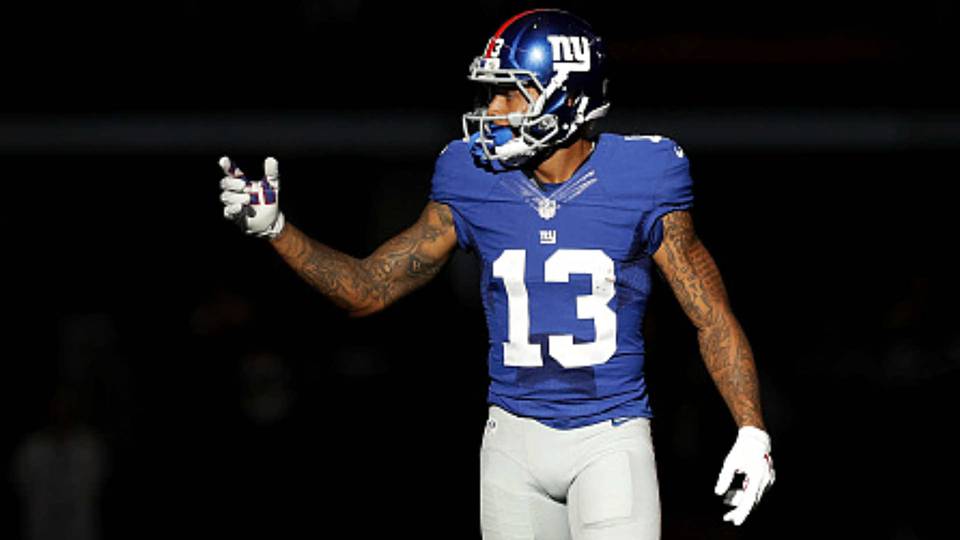 When Odell Beckham Jr. took the field for the New York Giants against the Detroit Lions on Monday Night Football, the game immediately became relevant. Without it, fans just expected it to be similar to New York's season opener against the Dallas Cowboys. They figured it would be another embarrassing offensive performance that left the defense being forced to dominate the game if they were going to win.
But when it was announced that Odell Beckham Jr. was going to play, the game became must-see-TV. As soon as it became apparent his job was to be more decoy than anything else, the game became a drag (it didn't help that the Lions decided to work on their running game).
Beckham ended up catching four of the five passes thrown his way for 36 yards. So, his actual impact was minimal but just the thought of him playing turned the game upside down. The Giants went from having no chance to having one. Of course, once the Lions figured out he was only a decoy that chance was gone once again.
How many players—that don't play quarterback — have that kind of impact on a game?
The few that have or can are players that can dictate how a game turns out on their own. When it comes to players like that, there haven't been many, and there certainly aren't many now. Many of the ones that do fit the bill have one thing in common.
They've been named the NFL's Most Valuable Player (MVP).
History of the MVP
Most of them have been quarterbacks or running backs over the years, Lawrence Taylor was the last player not a quarterback or running back to win MVP. A placekicker won it once (1982, Mark Moseley of the Washington Redskins). A defensive lineman won in 1971 (Alan Page, Minnesota Vikings). If you go back before the Associated Press started naming MVPs in 1957, you can find an offensive lineman, center/linebacker Mel Hein of the New York Giants in 1938.
What you don't find in any era of the NFL,  is a wide receiver winning the MVP. The AFL had two before the merger (Lance Allworth, San Diego Chargers, 1963 and Gino Cappelletti, Boston Patriots, 1964).
Jerry Rice was named the MVP by the Pro Football Writers of America when he caught 22 touchdown receptions in 1987, but it's the Associated Press MVP award that counts (or that everyone cares about). That year, the AP gave the award to Denver Broncos quarterback John Elway.
The NFL has had game-changing wide receivers; Jerry Rice, Randy Moss and Calvin Johnson come to mind. Marvin Harrison, Tim Brown, Antonio Brown and Julio Jones have had some incredible seasons as well.
But when it came time to name the MVP, they barely came up in conversation—if at all. If these guys were barely in the conversation, does Odell Beckham Jr. stand a chance?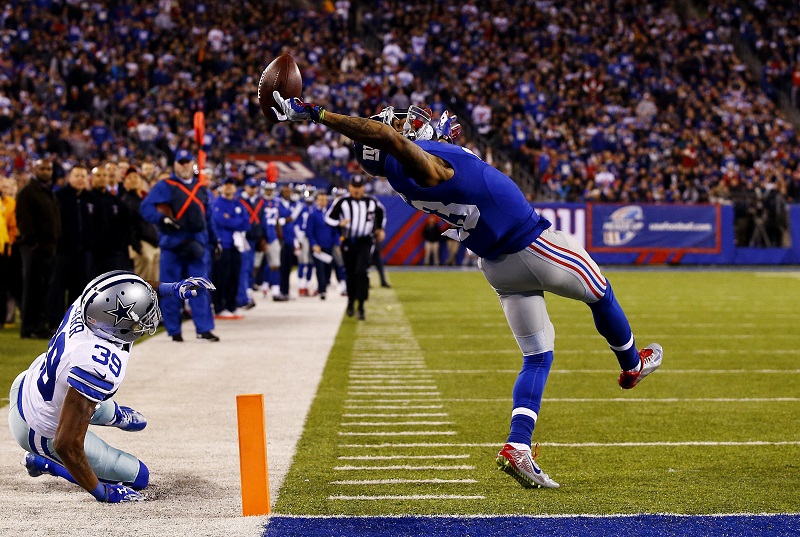 Making A Case For OBJ
The NFL is ready for a wide receiver to finally win the MVP. With the rules geared towards the passing game, more and more receivers are going to generate the kind of stats that could garner potential MVP consideration. However, they will all have the same problem. The guy throwing the ball tends to get all the credit.
So, how can OBJ enter the MVP conversation? He had an incredible statistical season last year and was in the top five of many receiving categories:
Targets—169 (2nd)

Receptions– 101 (3rd)

Receptions/game– 6.3 (4th)

Receiving Yards– 1,367 (3rd)

Yards/game– 85.4 (4th)

Receiving touchdowns—10 (5th)
Yet, he still didn't crack the top ten in MVP voting.
Perhaps if his two punt return touchdowns had counted, he could have at least cracked the top ten. Perhaps if the Giants defense didn't overshadow everything the offense did. Maybe if the Giants won the NFC East over the Cowboys. Maybe then his accomplishments could have held more weight come award time.
But he doesn't want to just crack the top ten. He is trying to win it. What will it take?
It will take every bone of talent and athleticism that he has in his body for one. He is going to have to make one big play after another and generate some insane stats for a wide receiver. He can't just be top five in the major categories. He'll need to be top three, if not No. 1.
It's a good thing he plays for the New York Giants. With the state of the Giants' offense being what it is, he'll get plenty of opportunities to shine once he's healthy. Should he produce anything, it will be even more impressive since every defense in the NFL knows where the ball will go once he is indeed healthy enough to play.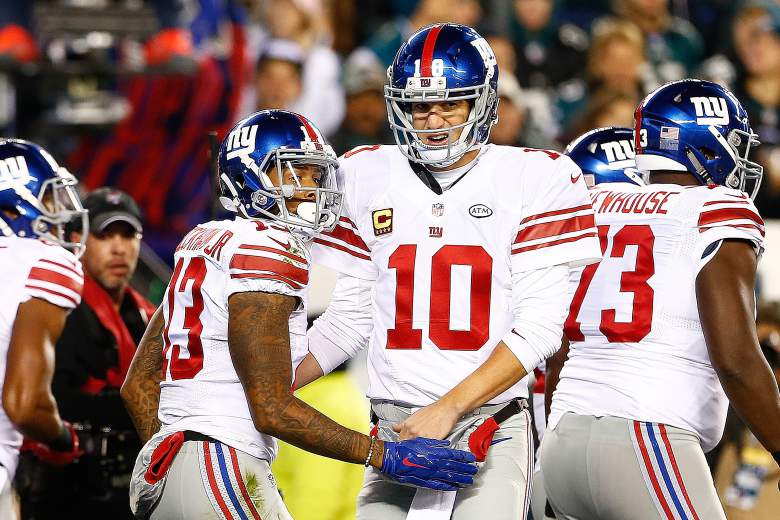 But will Eli Manning just get the credit over him? Probably not. If the first two weeks of the season are an indication, Manning needs OBJ to make the offense work. So, should his stats blow up when OBJ starts to play, it will be obvious as to why.
Should he produce, should the Giants go on to win the NFC East, and should the defense not steal the show, he may have a shot. But he will have to produce a lot, and he'll have to hope no one else has an incredible season.
Calvin Johnson set the single-season receiving record in 2012 (1964 yards, 122 receptions). But Adrian Peterson rushed for 2,097 yards and won MVP. Jerry Rice had a worthy season in 1995 with 122 receptions for 1,848 yards and 15 touchdowns. But Brett Favre had to throw for 4,413 yards and 38 touchdowns (back before those stats became common).
So if he has an incredible statistical season and Aaron Rodgers and Tom Brady don't, he might have a shot.