---
The current landscape of the NBA's Western Conference is extremely competitive. Knocking down the Golden State Warriors is a highly difficult task, particularly with the new addition of DeMarcus Cousins. In theory, the best way to achieve that feat is almost certainly not to try and outscore them. Many teams have tried, and all of them have failed.
In other words, the only way to defeat the offensively prolific Warriors is to stop them in their tracks. And the best way to do that is to limit their ability to play ball movement and team offense, where they are able to allow their scorers to get high percentage shots. By forcing Golden State to play isolation offense, in one-on-one situations, they can suddenly appear human.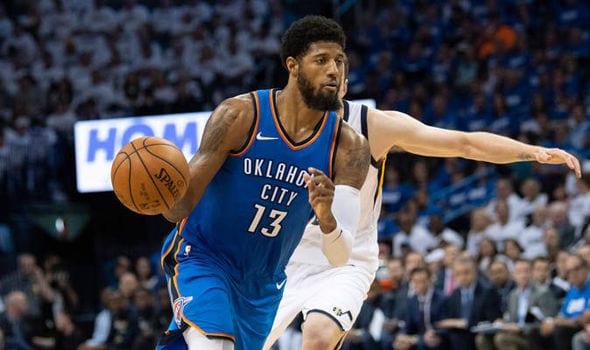 OKC is loaded with top defenders right now. Paul George's decision to remain with the team was a game changer. The surprising decision enables the Thunder to keep pace with the top teams in the West, as they attempt to win a championship of their own. George is one of the best perimeter defenders in the league, and he will help provide that shutdown defense they need to get past the Warriors and Rockets.
Coupled with André Roberson, the Thunder have a high-effort tandem that can play single matchups to limit opposing scorers, while also execute switches off of screens with ease. That is a significant weapon for any team that wants to take the next step in their championship aspirations. But it doesn't end there for OKC, who has an excellent rebounder in Steven Adams, who will be there to clean up off the glass, when other defenders force missed shots.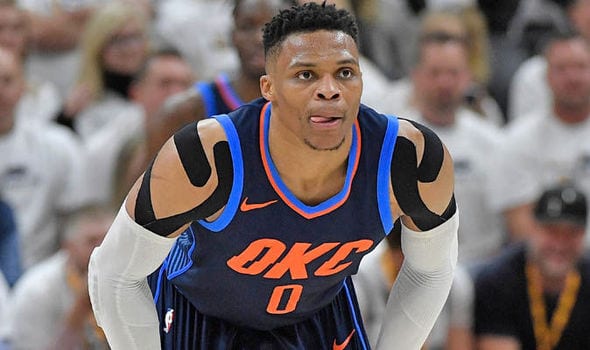 The Thunder will also incorporate Nerlens Noel, who will bring some depth to the team, and fits in well with their overall defensive scheme. OKC needed to get tougher, and to avoid players who lack the effort and determination to play strong and consistent defense. Last season's trade for Carmelo Anthony did not go as planned for many reasons. But perhaps the biggest factor in the team's disappointing finish to the season was Anthony's lack of effort on the defensive side of the ball.
Melo's stats dropped from a scoring perspective as well, but it was his pure negligence on defense that simply could not go overlooked. The Thunder need players who are willing to play scrappy and attack the ball at all times. Otherwise, they simply have no chance to keep pace with the high-powered Western Conference elite. With Anthony now on the Rockets, OKC no longer has to worry about such issues.
Westbrook knows he has a lot to prove ahead of the 2018 season. So far without his former teammate Kevin Durant, he has yet to lead his team anywhere near the Finals. Perhaps he needs to pass more and shoot less. But the main thing for Westbrook will be to play defense at the level he is capable of playing. It's all about effort, since he is a solid defender when he want to be.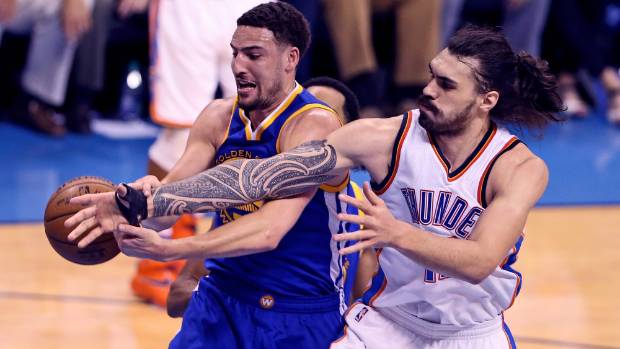 Playing defense is often contagious. While it's possible to play offensive basketball in a selfish and individual capacity and still find some level of success, it is much more difficult to be a strong defensive team without the coercive effort of all five guys on the court. It takes trusting each other and having each other's back.
The Thunder have all the pieces to be the best defensive unit in the entire NBA. And if they put their minds (and bodies) in the right place, they could surprise everyone by becoming (one of) the top team in the Western Conference. If they win a championship on the back of their defensive prowess, it will be even more special when they get their championship rings next summer.