---
The last thing that fan of the Oklahoma City Thunder wanted to hear as the 2018-19 season draws near is that Russell Westbrook has had knee surgery. According to early reports, he is expected to be out through training camp, the preseason, and potentially the first few games of the regular season.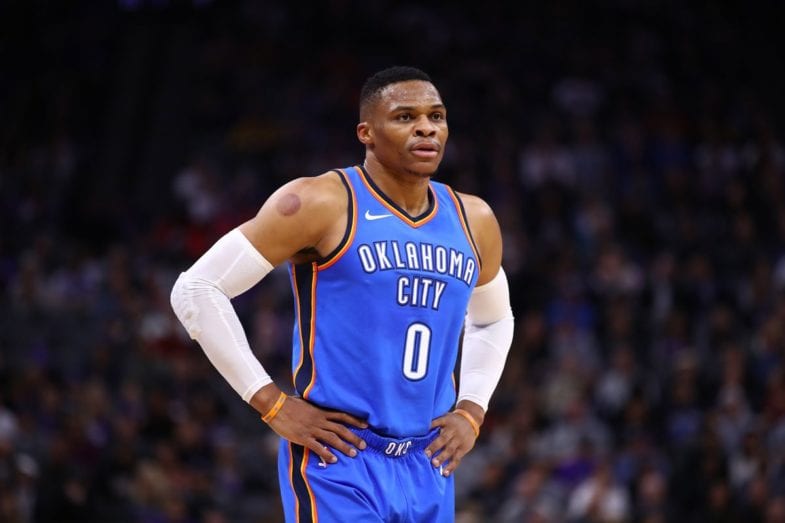 It's disappointing news, for sure, but it could actually be a good thing.
While training for the upcoming season, he experienced some stiffness and inflammation. Westbrook and the team decided that the best course of action was to be proactive; clean the knee up now rather than let any issues linger during the regular season.
If he must miss time, let most of it be time that means nothing. Sounds smart—right? But the pessimistic fan has to be wondering whether they should be worried about Russell Westbrook's health going forward.
Since he began to have issues just while training, how is he going to hold up during the course of an 82-game regular season? What about the playoffs, aka the second season?
It depends on your perspective.
The front office and ownership should definitely be concerned. Westbrook signed a super-max extension with the team prior to the start of last season. So, the team is on the hook to pay him $35.6 million this season (and even more in each of the next four seasons). The last thing they want is to pay that much money to a guy with chronic knee issues.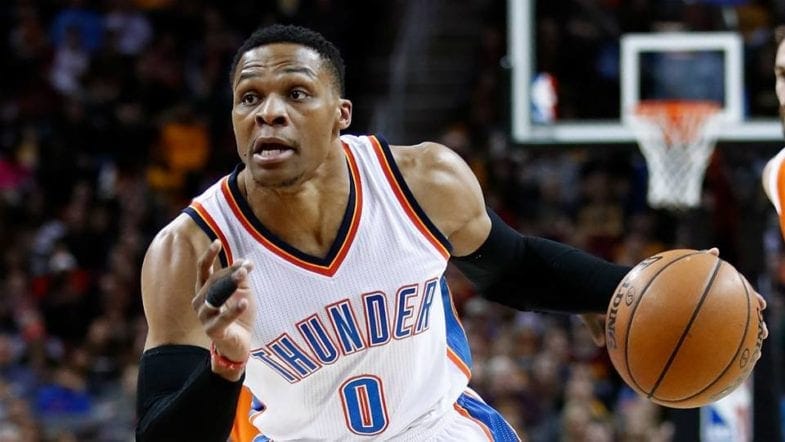 But since this is his first surgery in four years, it would be unfair to say he has chronic knee issues. But he isn't getting any younger. The grind of the NBA season isn't going to feel any better on his knees with each passing season.
So, if they don't want him to develop serious knee issues, they need the team to become more than just the Russell Westbrook show.
Signing Paul George to a contract in the offseason will certainly help as will moving Carmelo Anthony. Getting back a healthy Andre Roberson will help. So will the acquisitions of Dennis Schroder and Nerlens Noel. If Steven Adams can continue to be the rebounding force he was last season, and if Jerami Grant can continue to develop his game, Westbrook may not have to do it all for the Thunder to be relevant.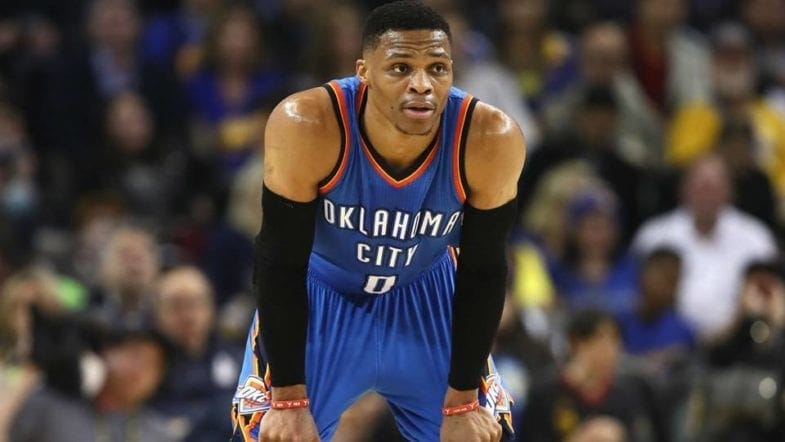 The biggest problem may be convincing Westbrook to relax and not try to do it all himself. But there is a way to convince him. The team needs to thrive in whatever regular season game he ends up missing. Maybe if he sees things working well without him, he'll be more apt to trust his teammates can make plays.
So—should fans be worried about Russell Westbrook's health? Not yet. But the key going forward is going to be having him play fewer minutes. For that to happen, the rest of the roster is going to need to produce without Westbrook on the court.
Fans will find out in the weeks ahead if they can.