---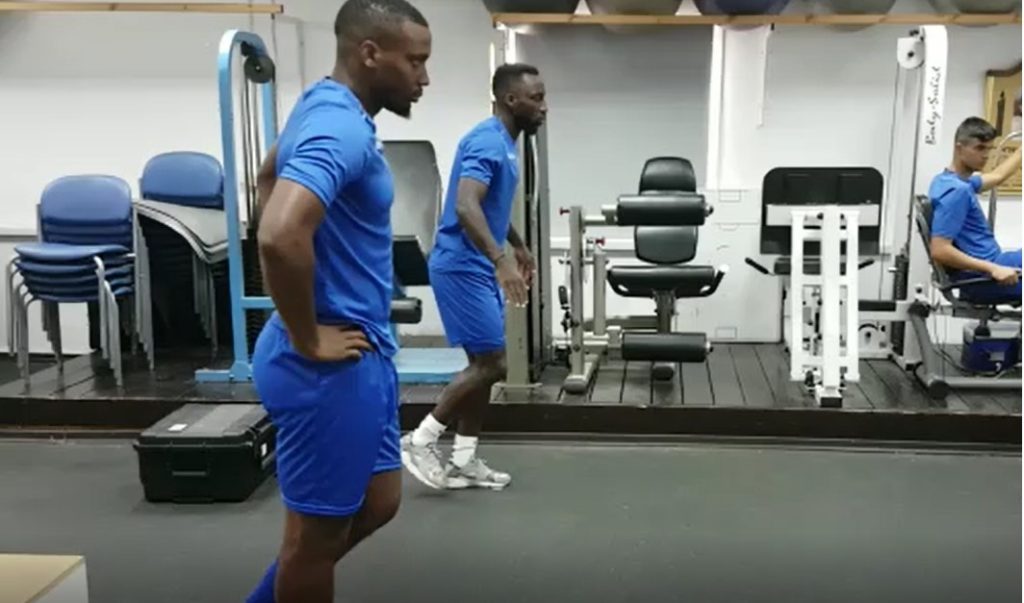 Simply put, overuse injuries are an issue in sports. There's no arguing about it. Many, such as Boston Celtics small forward Gordon Hayward's gruesome ankle injury to start the NBA season, cannot be prevented. But not all injuries are freak injuries, and yes, leagues, teams and athletes can go the extra mile to prevent injuries.
Take football for example. Some injuries in America's number one sport can be easily avoided by simply implementing new rules, as the National Football League has recently done to help combat concussions (though some may argue they haven't done enough).
But let's take it a step further than rules on the field, that, as we can see from week to week, are violated and result in injuries and penalties. As science and technology continue to advance, injury prevention, and more importantly determining risk of injury, is becoming a bigger discussion in sports worldwide, and Israeli company Physimax is at the forefront of prevention through athletic performance development.
"There is a plague of sports injuries, in professional sports it could cost unimaginable sums of money, millions of dollars," says Ram Shalev, CEO and co-founder of Physimax. "In the NFL we see an insane number of injuries that affect the team's performance and the player's season," or perhaps even career, he adds. "In amateur sports, someone wants to run, starts to run or plays basketball and oops, tore a ligament."
How can their technology help? Physimax automatically scores a series of movement tests to determine an athlete's injury risk level based on muscle-skeleton functions.
"Most people train in a format that puts them at risk of injury," says Shalev. "Our technology knows how to analyze nuances in body movement and those nuances tell how the muscles are operating. We want to change the format in which everyone on a team or club train. Different people have different needs, and they are in different places of development and [each have a different] history of injuries."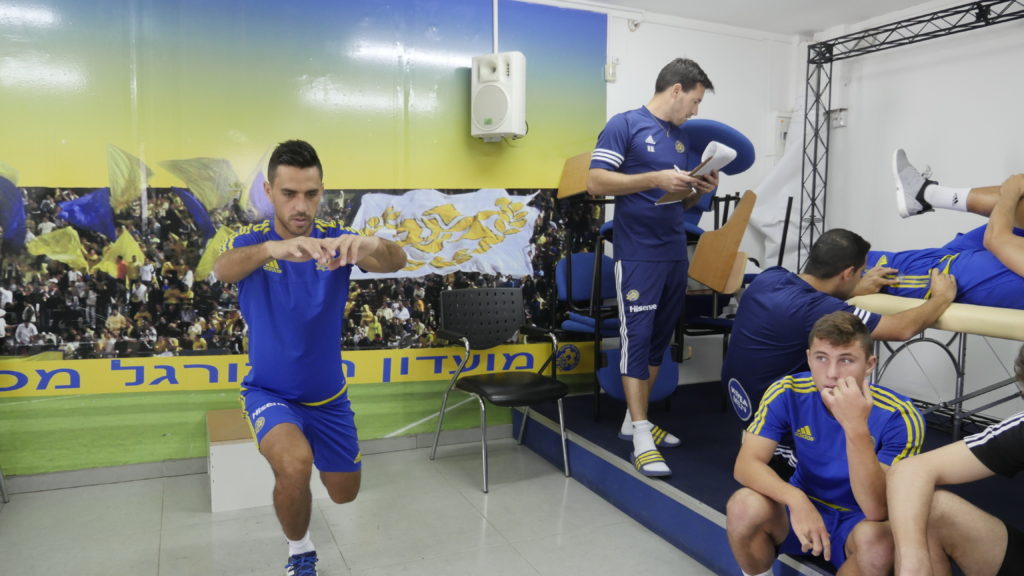 Physimax's technology is simple. After the athlete completes a series of movements, taking up just a few minutes of their time, Physimax's technology instantly builds a dashboard that shows the risk of injury based on those movements and determines whether or not the athlete has a particular weakness. Each athlete then gets his or her own profile that includes strength, joints' stability, mobility and muscular control insights, and you can follow what they call "red flags," or certain risks they have.
Shalev says their technology shows results that an orthopedic specialist might not be able to see and an MRI might not be able to show.
"There is no solution with the same level of analysis of how the muscle system and joints work while performing certain movements as Physimax," he says. "What we did is take a system that, until today, required certain expertise with people who have a lot of experience, who use a lot of advanced equipment, and we made it into something immediate.
"For example, if [you] had wanted to know about the function of a player today in the NFL and NBA, [you would] do an eyeball evaluation that isn't objective and you wouldn't have the ability to follow a player's changes, improvement or deterioration. What we did is create a solution that isn't expensive because it uses cloud technology and we give immediate feedback on the muscle system."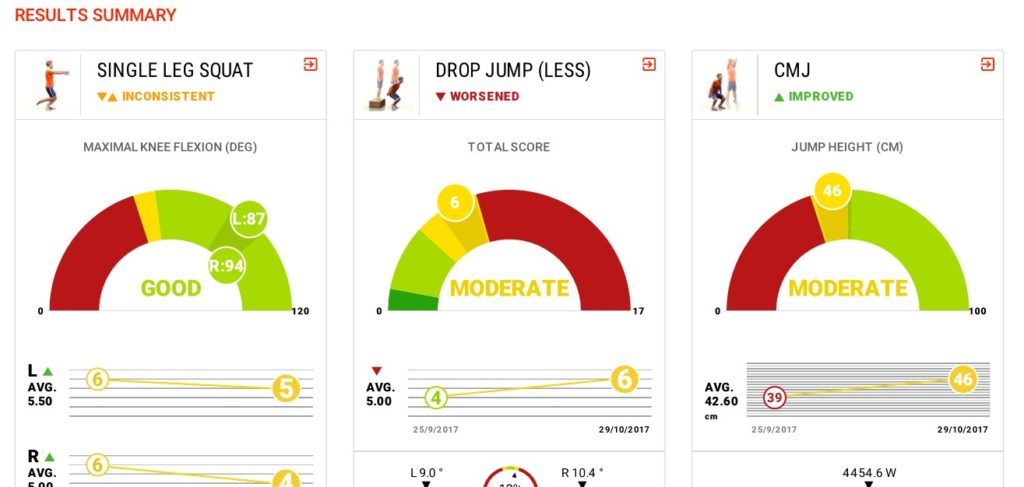 Physimax's involvement doesn't end with just an initial evaluation, they build a corrective training program for each athlete to improve.
The platform builds a nine-week program for each athlete, and the process "includes doing an evaluation, getting the results and the training guide and doing workouts based on the training guide," explains Tal Schweiger, a member of Physimax's marketing team. "Then you do a retest and we almost always see that everyone who followed the training guide improved their scores."
Physimax was founded by Shalev and COO David Kahani over four years ago. The two have been working side-by-side for over a decade. They were part of an accelerator at Georgia Tech, led by professor Merrick Furst, when they realized there is a bigger issue with injuries, specifically with athletes, and there is a need for this type of technology in the market.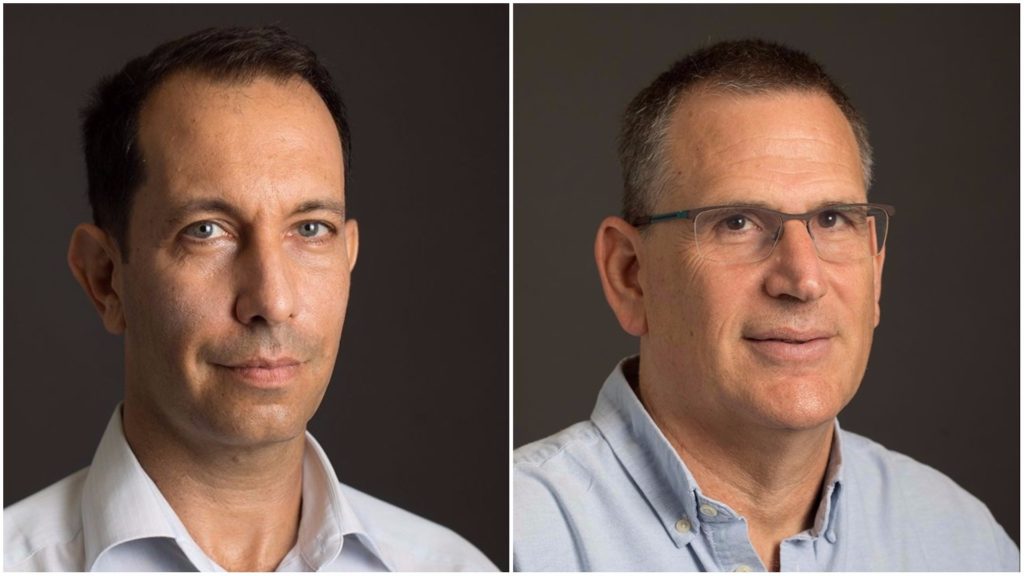 The company had undergone a validation program with the University of Connecticut, the University of North Carolina at Chapel Hill and the Military Academy at West Point. They currently work with professional teams all over the world, such as the Indiana Pacers, as well as American colleges, including UNC, UConn, Maryland and Syracuse, and work with several United States Army units.
Physimax is a software service that comes with a portable package: camera, tripod, mat and a high performance laptop. Presently, the data these teams received has proven valuable for athletic trainers as well as strength and conditioning coaches. As part of their next step, Physimax is looking to partner with consumer wellness and sports brands to bring this solution to individuals, including the younger generation, via smartphones.  
"From the second that a child's skeleton stabilizes, which is around 12 years old, this is very important information," Shalev says. "At a younger age, it's easier to change habits."
"Today we are at a point in time when people are very focused on accomplishments, and to get there they are very focused on a very specific area of sports. [We] need to protect them and give them this information about how they are developing athletically and not just technically in sports. In order to get to a high level of athleticism, if you neglected the athletic part at a younger age, you are facing a glass ceiling."
Shalev and Physimax want to help athletes break that glass ceiling sooner rather than later, and Schweiger says this technology will be utilized by every team and school within five to ten years.
"It is critical information for the player, the coach, the team owner, these players are his assets," Shalev says. "Training this way has to become a standard in sports."