---
Happy March, everybody! The best month of the year is only a few days young and already it's seen a fair amount of insanity. Already these last few days we've seen Radford secure an auto-bid on a buzzer beater, Louisville blow a 2-point lead with the ball and 0.9 seconds left, Duke pull of a 23-point swing in the second half against North Carolina, and Michigan knock off the top two seeds in the Big Ten Tournament to cut down the nets. If this is any indication of what's to come, we're in for total insanity … a pretty standard March.
We're now into the first full week of the month, which means it'll be hard to turn on your TV without catching a conference tournament game somewhere or other. But here I'm zeroing in on the ACC, which is full of NCAA Tournament-bound teams and should provide some of the most compelling action.
Since the ACC expanded (ridiculously) to include 15 teams, it has staged a five-day tournament. There's effectively a play-in round on day one, though the top four teams in the league also earn double-byes and don't play until day three. That makes for a somewhat cluttered format, so instead of going through the bracket specifically I'll cover a few things to watch on each day, as well as some of my own picks.
Day 1 – Tuesday
Game 1: Boston College (12) vs. Georgia Tech (13)
Game 2: Notre Dame (10) vs. Pittsburgh (15)
Game 3: Syracuse (11) vs. Wake Forest (14)
If you're a normal human being who opts not to rush to your television at noon on a Tuesday for the 12-13 Boston College vs. Georgia Tech matchup, I suppose it's understandable, and you may lead a very productive life. But March isn't about normalcy, so the argument here is that you should tune in to see a Boston College team that's surprisingly fun when it's on. Sophomore guard Ky Bowman can light it up when he's on, and Jerome Robinson just finished second in the ACC Player of the Year race. The Eagles did beat Duke this season.
Aside from the potential of Boston College looking its best, come for the bubble show. Notre Dame is likely on the outside looking in, but is also fully healthy for the first time in months. Point guard Matt Farrell and preseason All-American candidate Bonzie Colson can absolutely take the Fighting Irish on a run in this tournament – particularly given that they'll start off against the worst team the ACC has seen this century.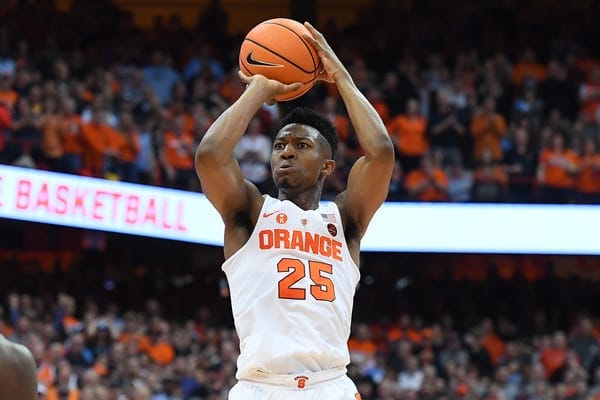 Syracuse, meanwhile, is in a frustrating but familiar position. We know the Orange are probably one of the 68 best teams in the country, and could win a game or two in the right bracket in the Big Dance; we also know that their current resume probably puts them on the outside edge of the bubble. Syracuse has had poor luck in the ACC Tourney of late, but there's always some kind of drama with this team, so stay tuned.
Day 2 – Wednesday
Game 4: Florida State (8) vs. Louisville (9)
Game 5: NC State (5) vs. Game 1 Winner
Game 6: Virginia Tech (7) vs. Game 2 Winner
Game 7: North Carolina (6) vs. Game 3 Winner
The Florida State-Louisville game may wind up being the main reason to watch this tournament on Wednesday. That's because the two teams have virtually identical resumes…
Florida State: 20-10 (9-9 conference); RPI 43; SOS 84
Louisville: 19-12 (9-9 conference); RPI 41; SOS 22
… but as of Joe Lunardi's latest bracket projections on ESPN, Florida State is in and Louisville is out. The Seminoles are probably safely in the field of 68 either way, thanks to a fairly strong collection of quality wins, but Louisville might just need to win this game to sneak in.
NC State is a good team to tune in for also, because it's about to be one of the trendier picks in the NCAA Tournament once the TV crews dissect their resume. The Wolfpack boast wins over Duke, North Carolina, Clemson, and Florida State; they have a potential first round pick in big man Omer Yurtseven and a point guard in Braxton Beverly who just seems like he was built in a lab to have an impact in March. State will be a fairly strong favorite against either Boston College or Georgia Tech.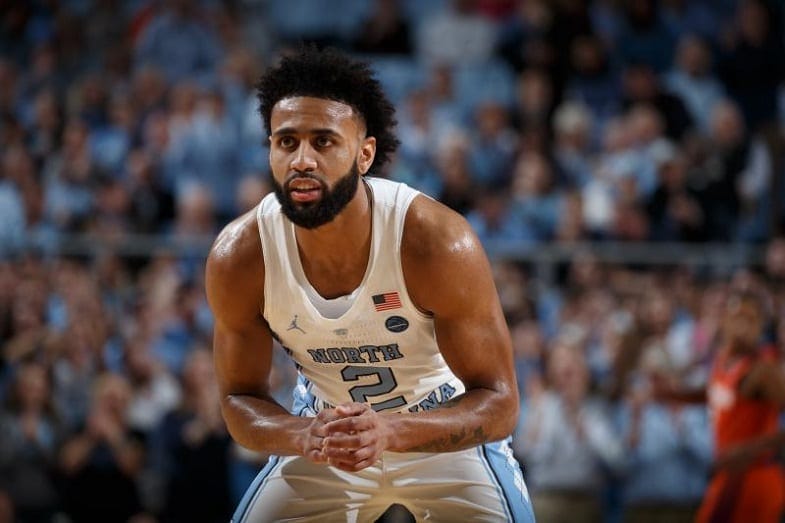 In the last two games there's a lot of potential for more bubble intrigue. Notre Dame probably needs more than an opening round win over Pitt to make it into the Big Dance, and would pull out all the stops in what would likely be a very high scoring affair against Virginia Tech. Meanwhile, if Syracuse makes it to day two, it will get a shot to upend a North Carolina team it came tantalizingly close to upsetting just a couple of weeks ago. If that game comes to be, keep an eye on the Syracuse press. It nearly put them over the hump against the Heels in their recent matchup, and Duke pulled off its own monster second half comeback by pressing Carolina just last Saturday. Jim Boeheim may just have found UNC's Achilles heel.
Day 3 – Thursday (Quarterfinals)
Game 8: Virginia (1) vs. Game 4 Winner
Game 9: Clemson (4) vs. Game 5 Winner
Game 10: Duke (2) vs. Game 6 Winner
Game 11: Miami (3) vs. Game 7 Winner
It's a little harder to preview the third day of action because we just don't know who will be playing. Whatever the case though, I'd say to show up for the favorites – and for some upsets.
Virginia is the clear tournament favorite after getting through the whole ACC season with just one loss. Assuming shooting guard Kyle Guy is at 100 percent (he got a little dinged up at the end of the season), the Cavaliers will be a very tough out. That said, it will be particularly fun to see them if they wind up against Louisville. Those teams met just a week ago and an upset was all but etched in stone before the Cardinals managed to blow a 2-point lead with the ball and under a second to go (which I already mentioned, but… come on… how does this happen?). You have to imagine Louisville would be a little dangerous trying to avenge that embarrassment, as well as strengthen its resume.
After a strong finish to the season and with a defense that's suddenly ranked in the top 10 at KenPom, Duke will be the favorite behind Virginia. But you never really know what you're getting with this Blue Devils team. The version that showed up in the first half of Saturday's game against UNC would likely lose, either to Virginia Tech (which beat Duke once already) or Notre Dame. The version that came back in the second half of the same game, however, would win this whole tournament – and is probably a little closer to the "real" Duke.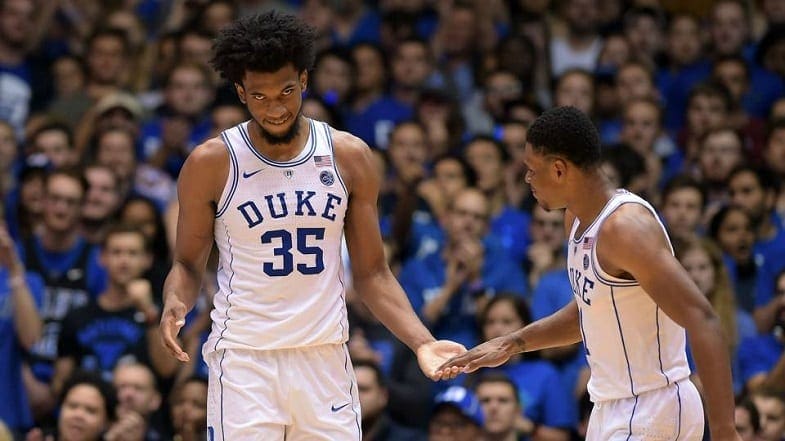 The other two teams starting on Thursday could yield more surprising results. Miami earned its 3-seed largely thanks to a 35-foot heave to knock off the Tar Heels in Chapel Hill last week, and Clemson secured a double-bye despite finishing the season on a 2-4 skid. In other words, both teams could easily have been playing Wednesday, and neither should be viewed as a significant favorite, regardless of matchup. Watch their games for the upset potential.
NBA junkies, meanwhile, should be sure to catch Miami to get a look at Lonnie Walker, an athletic guard who's probably going to be a mid-first round pick.
Semifinal & Final Predictions
There's not much previewing to be done for Friday and Saturday of the ACC Tournament, because we have no idea yet who will be playing. But in the interest of rounding things out, I'll make a few predictions.
The first semifinal ought to come down to NC State and Virginia, because at least lately they're clearly the two best teams on the top half of the bracket. The Wolfpack lost an ugly one in Charlottesville the only time they met this season, but have since gotten better and finished the regular season on a 5-1 run. An upset wouldn't be a huge surprise, but I'll take Virginia in a close one.
The second semifinal probably should feature Duke and North Carolina, but these two don't actually meet in the tournament that often, and a second year straight seems unlikely. I think Miami knocks off the Heels again and then loses to Duke, which will squeak by a Notre Dame team that will have squeaked by Virginia Tech (and hopefully landed itself in the Big Dance as one of the bigger wildcards in recent memory).
For the final, I'll take Duke over Virginia. The Cavaliers have without a doubt been the better team to date, and may be better positioned for a deep run in the NCAA Tournament simply due to their consistency. But Duke's best is probably the best, and but for one or two disastrous turnovers the Blue Devils had Virginia beat in their only meeting. And that was before they figured out how to play defense. I think Duke wins a rematch, and the tournament.