---
Remember the whole conversation about whether or not baseball is boring and we should change it? Let's be clear about something: during 2017, the season was anything but boring. We've had incredible rookies, great story-lines and amazing streaks. We've also seen some amazing records broken, some were positive records, others, not so much.
So what records were broken, milestones reached and which streaks were added to the record books in 2017? Let's take a look:

Aaron Judge's list of records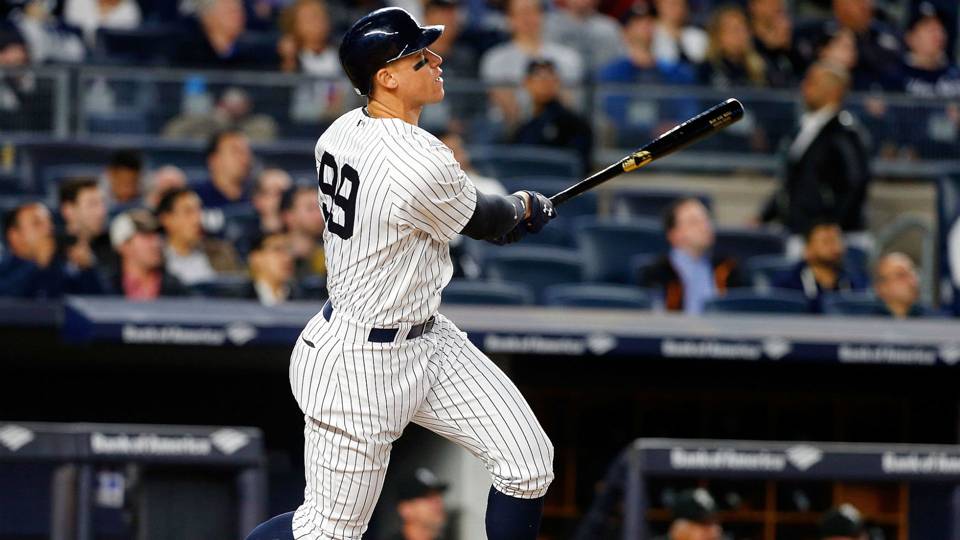 Here come the really, really, really impressive records and also the bad ones. Aaron Judge had a first half of the season to remember and a beginning to the second half of the season that he'll probably do-over if he could. Thankfully for him he recovered from his slump and had a monster September. At the end of the day, or in this case at the end of the season, Judge left his mark on baseball, big time.
Let's start with the good.
Aaron Judge broke Mark McGwire's record. On September 25th, the Yankees rookie hit his 49th and 50th home runs of the season, tying and then breaking McGwire's record for most home runs by a rookie. The 6'7 outfielder finished the season with 52 home runs, three more than McGwire.
That wasn't the only record he broke/tied this season. On July 7, Aaron Judge hit home run number 30 of his rookie season. It was a shot to center field, right into Monument Park. We hadn't even made it to the Midsummer Classic and Judge, as a rookie, had already hit 30 home runs. The rookie record for home runs before the All Star break belongs to Mark McGwire, with 33 . This was a record Judge wasn't able to break, but he did break Joe DiMaggio's team record for the most home runs by a rookie. And not just before the All Star Break, for the year. It was also during his 293rd at bat while DiMaggio needed 637 back in 1936.
Oh, and he passed the great Babe Ruth for most home runs hit at home with 33.
Now to the other records he broke, the not-so-good one. In mid August, Judge broke a league record for the most consecutive games with at least one strikeout by striking out in his 36th game in a row. The previous record was set by a pitcher, Montreal Expos Bill Stoneman, in 1971.
He also sits atop the list of rookies with most strikeouts. He broke that record with his 200th strikeout of the season on September 23, two days before breaking the home run record. He wrapped up the season with a total of 208 strikeouts, the most in Major League Baseball.

The Indians winning streak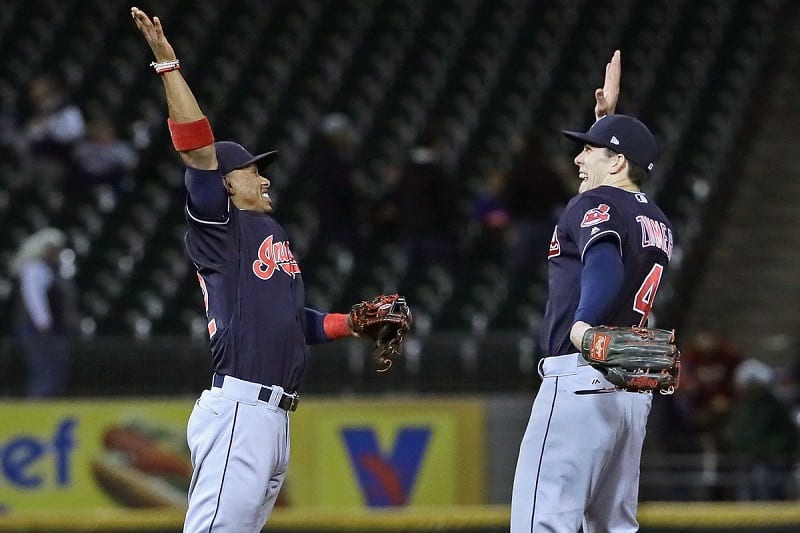 The Cleveland Indians took us on a wild ride in September. The Tribe won 22 games in a row, starting on August 24th and through to September 15th, when they eventually lost to the Kansas City Royals. Their historic run was only four short of the overall record, which is held by the 1916 New York Giants (a record that some may argue isn't valid).
During their streak, the Indians swept the Royals, Yankees, Tigers, White Sox, Orioles and Tigers again, before losing the second game of a four game series to the Royals (they won the last two games of that series).
They lost only four games during the whole month of September. Four.
Giancarlo Stanton – Franchise record for most RBIs in a single seasons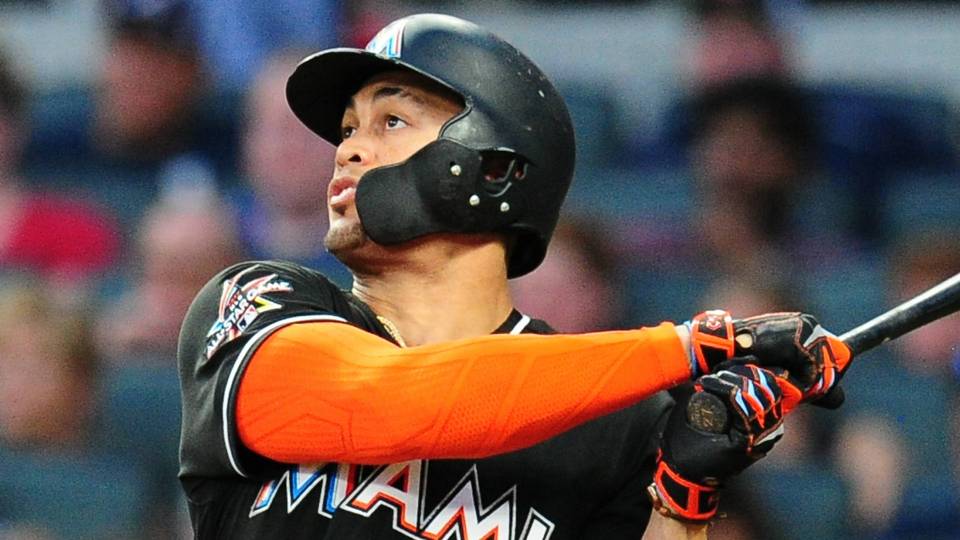 Giancarlo Stanton didn't even need the full month of September to break the Miami Marlins record for RBIs in a single season. The home run hitting machine, who also finished the season as the home run leader with 59 long balls, the RBI leader and slugging percentage leader, broke the Marlins franchise record for most RBIs in a single season, which stood at 121. He finished the season with 132 RBIs.

Adam Jones's home runs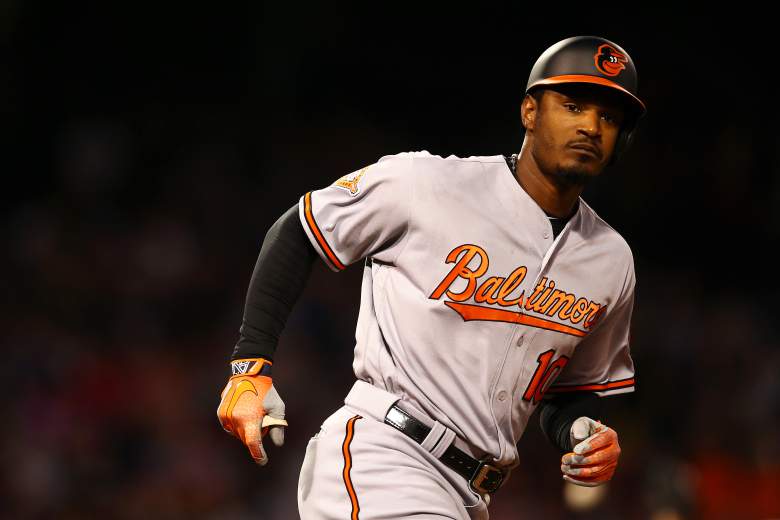 On Monday, August 28, Adam Jones hit his 25th home run of the season. On the surface, it doesn't sound that exciting, especially with Stanton knocking balls out of the park at an incredible pace and Judge breaking the rookie record. But home run no. 25 of this season marked the seventh straight season that Jones hit at least 25 home runs, breaking a tie with Orioles legend Cal Ripken Jr. for most seasons in Orioles history with more than 25 home runs.
Luckily for Ripken, he has another record in the books that Jones, and probably any other player, is unlikely to ever break: his 2,632 consecutive starts.

The Dodgers – fastest NL team to 82 wins in more than 7 decades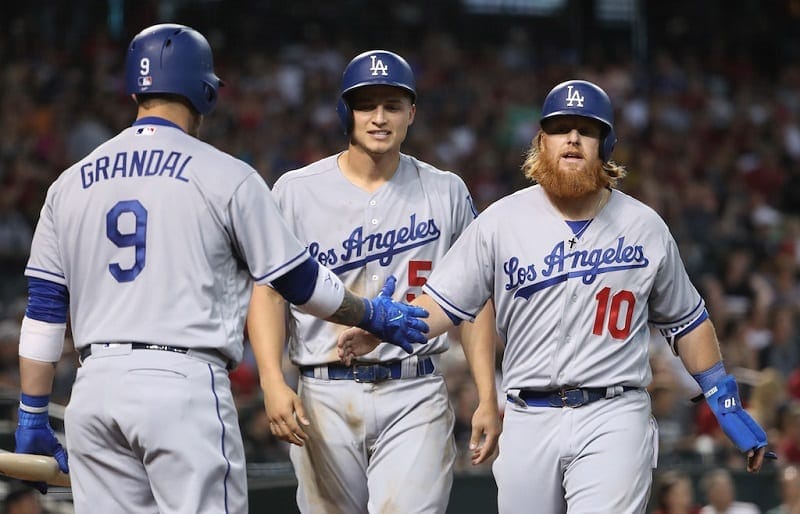 The month of September was not one the LA Dodgers would ever want to re-live, and one that may have made many of you forget what they accomplished before August 26th, when their losing streaks began (losing five games then 11 games, and losing 16 of 17 games).
Just two weeks before their slump began, the LA Dodgers became the fastest National League team to win 82 games in 73 years, edging out the 1944 Cardinals. As for the American League, the Mariners reached 82 wins in 113 games back in 2001, three games faster than this year's Dodgers.
At that point, the Dodgers were on pace to win 115 games, which would have been one shy of the league record. But after their horrid three weeks at the end of August and until mid September, the Dodgers wrapped up the season with only (and it's not a shabby only) 104 wins.


Chris Sale – fastest pitcher to reach 1,500 Ks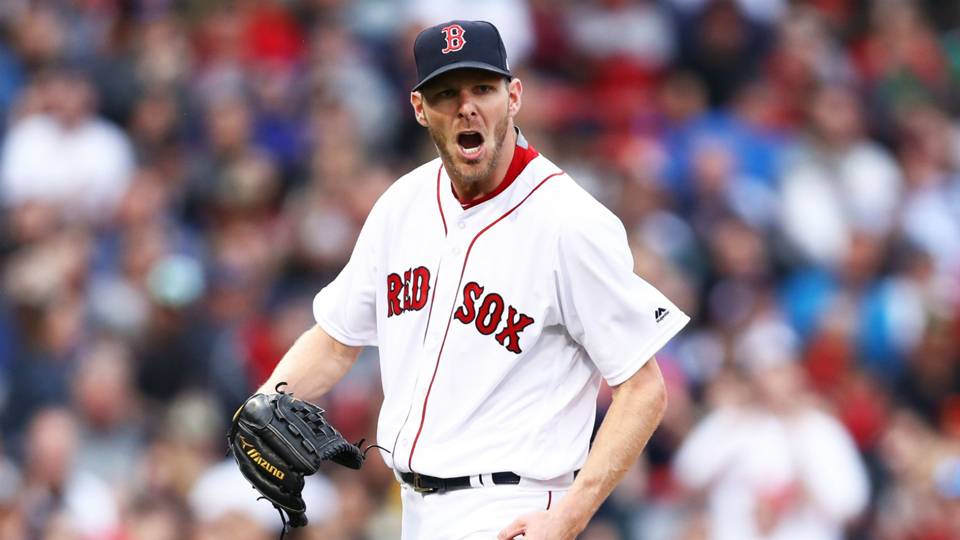 Boston Red Sox pitcher Chris Sale became the fastest pitcher to reach 1,500 strikeouts on August 30th. The 28-year-old struck out Kevin Pillar in the second inning of a 3-0 Sox win, to reach 1,500 and break Kerry Wood's record. He struck out 11 batters in the game. The strikeout, his third in the game, came during his 1,290th innings pitched. Wood reached 1,500 in 1,300 innings.
Sale now has 1552 strikeouts for his career.

Most home runs and strikeouts in MLB history
Of course with the good, we also get the bad. Major League Baseball not only recorded the highest number of home runs ever during the 2017 season, it also set a new record for the most strikeouts in a single season, continuing a ten year tradition.
The league broke the home run record midway through September, when Kansas City Royals outfielder Alex Gordon knocked one out of the park, home run number 5694 of the year, a new MLB record. Let's note that it was only Gordon's eighth home run of the season.
As for strikeouts, it took the league a little longer to break that record, but it was done with a few days to spare in the 2017 regular season. Major leaguers struck out more than 38,982 times this season.