---
What a crazy few months it has been for the Washington Redskins. While it was a widely known fact that Kirk Cousins would leave town to another team, it is still a difficult adjustment to make. But the Redskins acted fast and decisively, signing Alex Smith in free agency, instantly filling the void that Cousins left behind.
Smith was brilliant last season, and the only reason the Chiefs let him go was a lackluster postseason effort, combined with a potential star rookie quarterback riding the bench in 2017. The Chiefs will look to Patrick Mahomes to be their franchise quarterback, and there was no way Smith was going to willingly accept the demotion.
Critics of Alex Smith would say that he's a check down machine, and he can't throw the ball down the field. But in reality, Smith typically won't lose you the game. He has a strong tendency to protect the football and rarely makes mistakes. Even when he does, they typically aren't game-changing, boneheaded plays that cost his team a chance at victory.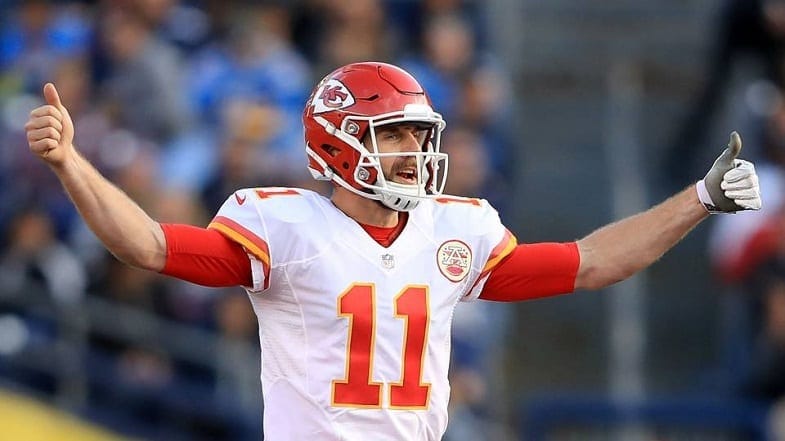 In 2017, Smith threw for 4,042 yards, as well as 26 touchdowns and just five interceptions. Despite a relatively weak season for the defense, which deteriorated as the season progressed, Smith led the Chiefs to a 10-6 record and a division title. In addition, he was able to make great throws all over the field, often hitting his receivers in stride for big plays. I mean, he was able to make deep passes to hit Tyreek Hill in stride, which is not as easy as it sounds considering the latter's incredible track speed.
Now the Redskins will be in position to benefit from Smith's emergence as a solid starting quarterback. Moreover, the entire Kirk Cousins ordeal was a major distraction for the team. Throughout the season, rumors continued to surface about his potential landing spots. Such a distraction is further magnified when you're talking about the team's quarterback. Understandably, these distractions were evident in most games, particularly as the season went on.
Facing a tumultuous offseason, the Redskins deserve praise for holding the ship steady. Not only did they sign Smith, but they also inked former Seahawks wideout Paul Richardson, who is just hitting his prime. He will provide a great deep threat, which will take some attention away from the other receivers on the team, while also clearing space for the running game.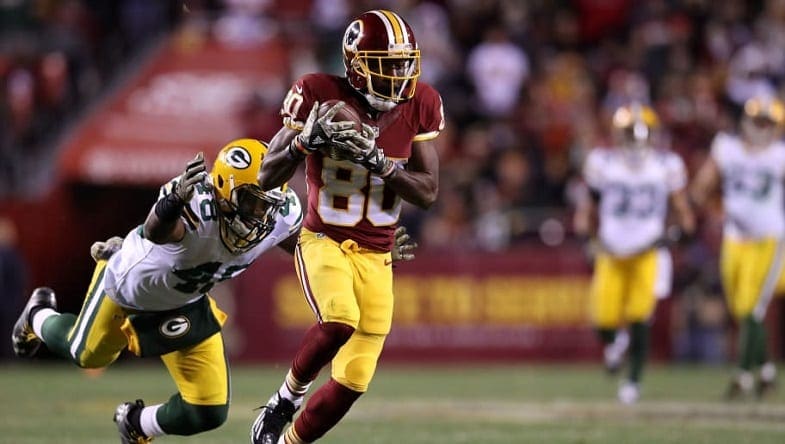 Richardson joins a very solid group of receivers, which includes Jamison Crowder and the rising Josh Doctson. While the public generally views Crowder as the more proven guy on this roster, Doctson is very talented, and he was able to show improvement last season. The team purposely gave him the reps last year.
The one player who will make the biggest difference for this offense this season is Jordan Reed, whose health has been a major liability in recent years. Suffering through various ailments that have caused him to miss significant time, there really is no way to assure that he will be able to maintain his health over the course of a full 16-game slate. But for now, Reed appears to be fully healthy, and his impact on this offense's production cannot be understated. When healthy, he is one of the top tight ends in the league. In fact, his numbers often matched those of Gronk on a per game basis. He is a true game-changer. We also know that Alex Smith loves throwing to tight ends. Look at the meteoric climb of Travis Kelce in recent years for confirmation.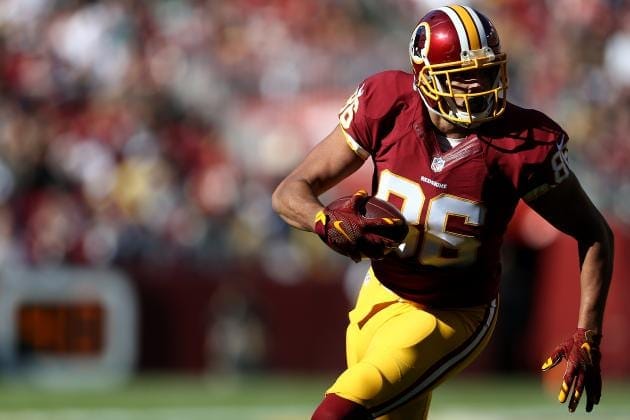 As Smith takes over the offense, the Redskins made a great effort to make his transition smoother. They really had very good draft. The pick that stands out the most on offense is the second round selection of former LSU running back Derrius Guice. The combination of Guice and Chris Thompson is expected to be highly productive and difficult to stop. Their success would take a lot of pressure off of Smith, as he acclimates to new a offense.
In order to increase their likelihood of success, Washington also drafted OT Geron Christian in the third round. This was a very smart pick, which the team hopes will pan out as soon as this season. His goal will be to help keep Smith upright, while also plowing holes up front for Guice.
The Redskins used their first round pick to solidify the defensive line. As the NFL's worst rushing defense from a season ago, they knew they would really need to make strong investments to improve in this area. It's hard to achieve any semblance of success if teams are able to consistently run all over a defense. So they drafted defensive tackle Da'Ron Payne with the 13th overall pick in the draft. They later also selected DT Tim Settle from Virginia Tech in the fifth round. These two rookies will be leaned upon early and often to shore up the line at the point of attack. That would go a long way in helping the Redskins to control the pace of the game, while in theory also giving the offense more possessions.
When it's all said and done, the departure of Kirk Cousins to Minnesota could end up being a blessing in disguise. Cousins is a great passer, and he has proven that he can make a wide variety of throws at a very high level. However, whether or not he has that killer winning mentality remains a mystery. He has yet to win a playoff game during his career. In six seasons in Washington, he has made it to the postseason twice, losing both games. Smith is not much better in that department, as he has gone 2-5 in playoff games. But he still has much more playoff experience than his Washington predecessor. As he takes on his third team in his career, Smith will look to build on his strong 2017 season. And the Redskins will be better on offense next season, without Kirk Cousins at the helm.