---
In the 2003 NBA Draft, the Miami Heat selected Dwyane Wade out of Marquette University. He was the 5th pick in the draft, remarkably enough, taken after the likes of LeBron James, Carmelo Anthony, Chris Bosh, and (yikes) Darko Milicic. With the exclusion of Darko, that's pretty excellent company for a draft class, but there was no way for people to predict how great he would one day be.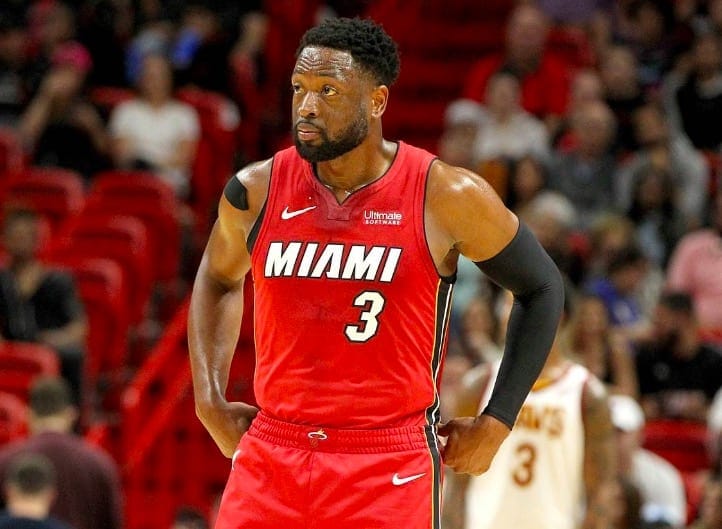 Speculations
They spoke about his excellent first step, and his ability to get to the rim quickly. They discussed his large wingspan, projecting his potential ability to fill up a stat sheet. They talked about his leadership skills, and how he managed to take Marquette all the way to the Final Four during March Madness. But they questioned his shooting, and they also wondered how well he'd fit with Miami, where his role might clash with that of Eddie Jones'.
Excellent Rookie Season
No one was doubting him anymore when he actually set foot on the NBA court. It became clear pretty soon that whatever abilities he had in college, they were very transferrable to the NBA. It wasn't just his lightning quickness, that would eventually earn him the nickname "Flash" by future teammate Shaquille O'Neal. It was his daringness, and his competitive drive to win. It was clear that Wade wasn't a guy that would crack under pressure.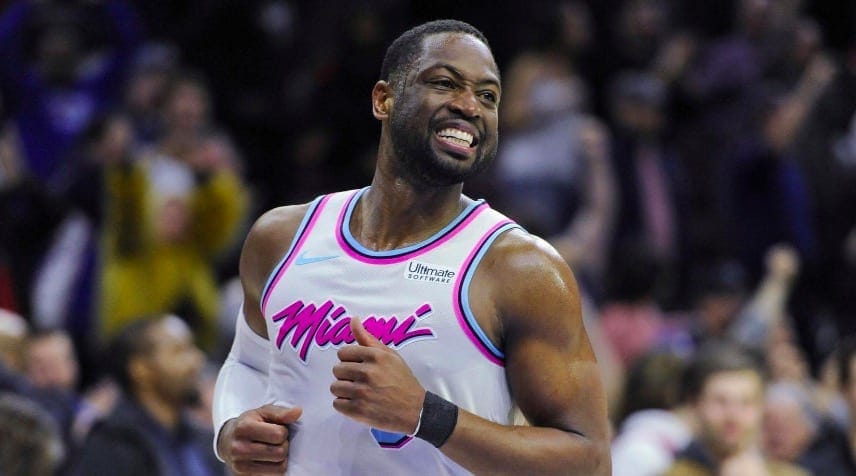 Winning his first title
By his third season he was averaging over 26 points a game and simply dominating his opponents. But most importantly, he was leading his team to big time victories. Teamed up with Shaq, he was able to lead the Heat to a title, over Dirk Nowitzki and a strong Dallas Mavericks team. It can't be understated what this did for Wade's legacy. After only his third season, he had won a championship ring. Oh yeah, and won the NBA Finals MVP as well.
Teaming up with LeBron
LeBron had never won a title before joining up with Wade. He himself admits that it was D-Wade who taught him how to win on that high level, and that it was the "college basketball experience" that he needed, because he had never gotten it himself. Wade had that effect on people – his winning mentality was just contagious. They won two championships throughout their stint together, earning Wade a total of three.
Fall down 7 times, get up 8
At some point during Dwyane Wade's career, he put out an inspiring TV commercial. The commercial depicted him falling down repeatedly on the basketball court – only to get up every time, before signing off with the memorable quote, "Fall down seven times, get up eight."
In many ways, this is the epitome of the kind of player Dwyane Wade was, and what he'll be remembered for. In addition to his charisma and likability that caused him to be so beloved in the city of Miami, his passion shined out brilliantly to the rest of the league as well. You couldn't keep him from rising up, no matter how many times he fell down.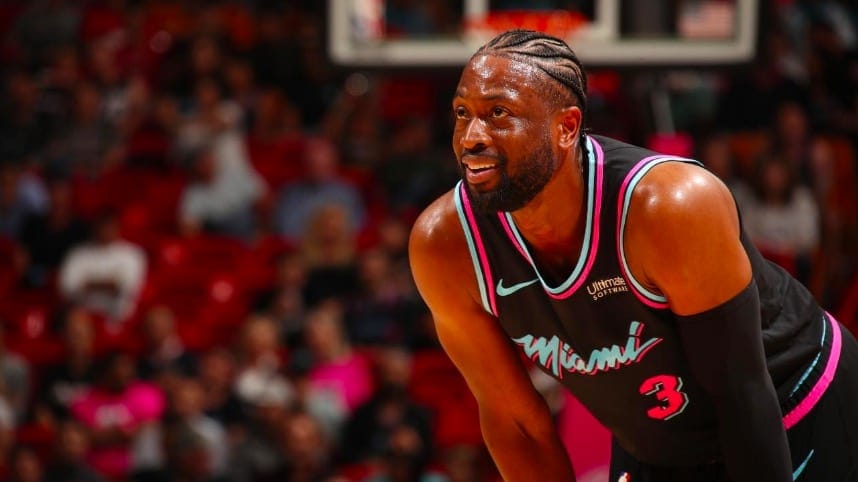 His legacy
Sometimes you can tell just how impactful a player is by how it feels when they retire. During his final 2018-2019 season, the fans of every stadium he visited were in awe to see Wade play ball one last time in their arena. It wasn't just the player he was, but the person he was too. His positive energy and overall exuberance has always been fun to watch, and we have no doubt his influence in this league will be felt for years to come.