---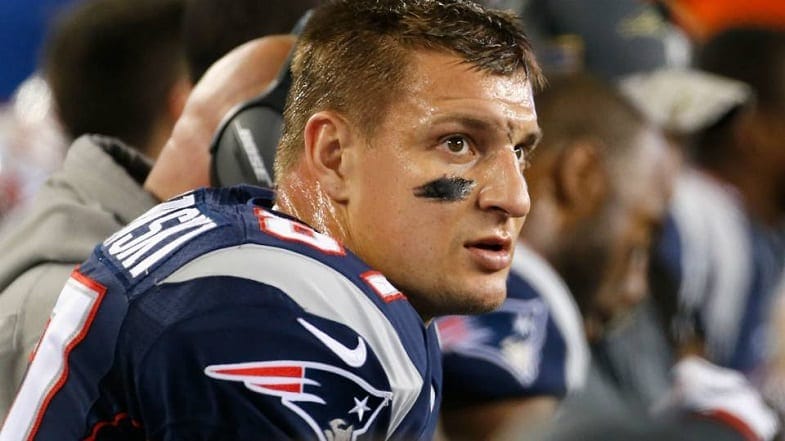 Immediately after the New England Patriots 41-33 Super Bowl loss to the Philadelphia Eagles, Patriots tight end Rob Gronkowski was noncommittal in whether he'll be playing in the NFL beyond the 2017-18 season.
"I don't know how you heard that," he said after the game. "But I mean I'm definitely going to look at my future, for sure, sit down in the next couple weeks, and see where I'm at."
Gronkowski later added: "I'm just going to sit down, reflect on the season, and probably talk to my teammates. We fought all year long, all the receivers, running backs, linemen. We put all the work in together, so I'm just going to reflect on the season. Proud of the boys; we'll see what happens."
Recent tweets from his account have further fueled the rumors of him retiring from the NFL for a possible career in wrestling in addition to the WWE reportedly being interested in giving Gronkowski a full-time contract similar to Ronda Rousey, this according to Dave Metzler in his Wrestling Observer Newsletter.


"Forseee your own future, control your own temptations, and your destiny will be not just be reached, it will just be starting," he tweeted on February 24 followed by another tweet on February 27 where he posted a story in which WWE star and friend Mojo Rawley discusses how Gronkowski's father helped him get into wrestling.
With free agency starting on March 14, the Patriots need Gronkowski to make a decision on whether he'll remain committed to the team. He is set on making approximately $10 million next season if he stays. How soon would be soon enough for the 28-year-old to make a potentially life-altering decision? According to columnist Peter King of the MMQB, "he is in no hurry to make one."
Gronkowski's tenure with the Patriots has been impressive. Since being drafted by the team in the 2010 NFL Draft, he has become one of the most dominant TE in the NFL, helping them win two Super Bowls, and is a five-time pro bowler. Last season, he recorded 69 receptions for 1,084 yards and eight touchdowns.
Despite the impressive numbers, his career has been plagued with injuries, most recently suffering a concussion during the AFC Championship game against the Jacksonville Jaguars as well as tearing his ACL and undergoing multiple back surgeries over the years.
In theory, a career as a professional wrestler would ensure that Gronkowski would be less susceptible to injuries and can instead focus on longevity.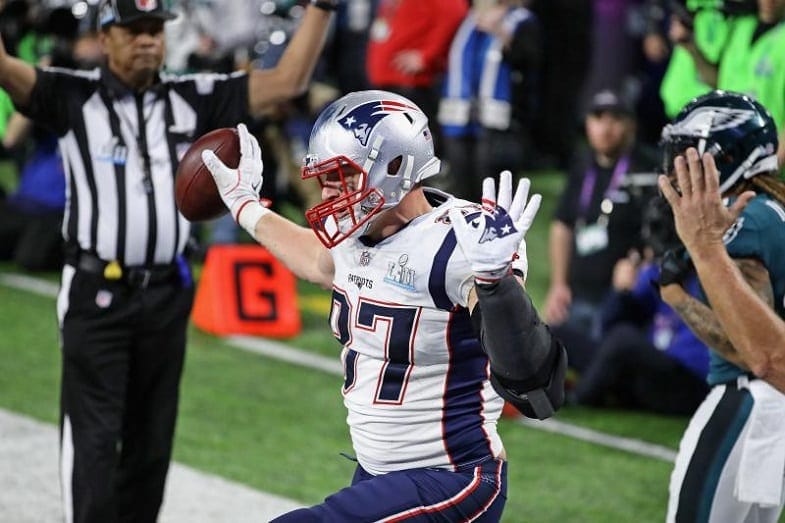 Another plus if he makes the jump from football to wrestling: Gronkowski has established a brand for himself. His partying yet loveable jock persona has led him to endorsement deals with Dunkin Donuts, the development of his own site Gronk Nation, and making appearances as himself in the 2015 film Entourage and Family Guy in addition to having a show on Showtime titled Unsportsmanlike Comedy.
Should he join the WWE full-time, he's guaranteed to expand his fan base. He's already shown a glimpse into life in the WWE with his appearance in WrestleMania 33 last year where he jumped over the barricade to help Rawley win the Andre the Giant Memorial Battle Royal.
It also helps that at 6'6 and 265 pounds, Gronkowski possesses the body of a wrestler and, when performing, can be as intimidating as anyone else in the ring.
Although there's a lot of ambiguity surrounding his future in the NFL, he is at a crossroads where whatever he decides to do next, there is nowhere for him to go but up.