---
This has been one of the most exciting NFL drafts in recent memory. Maybe even ever. I'm not sure if it's just media driven buzz, but this draft lived up to expectations.
This year's draft had five quarterbacks taken in the first round. The only draft that ever exceeded that feat was in 1983, which saw six QBs taken in round one, including some all-time greats in John Elway, Jim Kelly, and Dan Marino. But this was a different story. Elway was by far the best prospect of that draft class, and he was selected accordingly with the first pick that year.
But this year's draft did not have a true consensus passer. That also makes this whole thing way more interesting. Theoretically, each of the big four could find himself starting Week One, if they come out strong in training camp and preseason games. So which one of these guys will have the biggest impact this season?
Josh Rosen, Arizona Cardinals  
Rosen looks to be in the best situation to succeed early in his career. He is considered by many to be the best passer of this group. Rosen has great mechanics coming into the league. He has a strong arm and is a very accurate passer.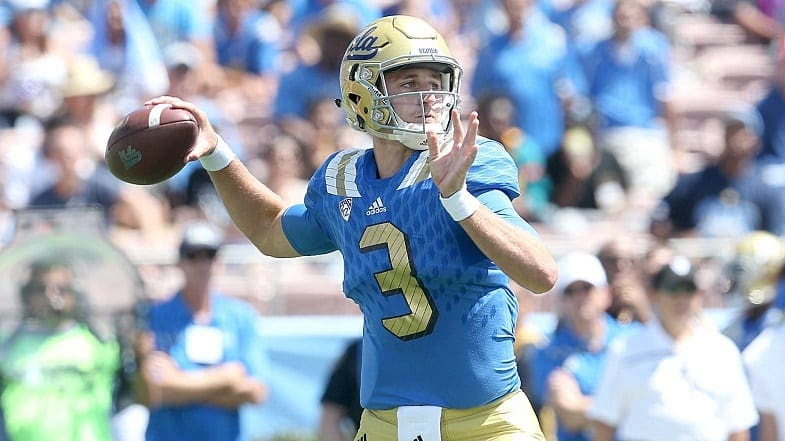 Granted, some of his off-the-field antics are cause for concern. But I don't see how the Cardinals keep this guy out of the lineup. Sam Bradford is an obstacle to his playing time, particularly if the team feels he can benefit from watching a more seasoned pro handle the tweaks of the early season.
But I would think it is at least equally possible that the ultra-competitive Rosen pushes hard to get the starting job. Rosen has a chip on his shoulder, as he feels other teams 'made a mistake' by not taking him ahead of the other guys.
Just interviewed #Cardinals QB Josh Rosen, drafted 10th overall for @westwood1sports. Rosen said he's ''pissed off'' to be the 4th QB drafted and said those selected in front of him were nine mistakes.

— Ed Werder (@EdwerderRFA) April 27, 2018

Sam Darnold, New York Jets
Darnold was regarded by many as the best quarterback of this group. The Jets were able to snag him with the third pick in the draft, hoping he will be their new franchise quarterback. Darnold also has an experienced and moderately successful veteran ahead of him in the pecking order, in Josh McCown. The difference is that the Jets know what they have in McCown. He is not their long-term solution at the position. Similar to the Browns, Darnold will play if the Jets start to fall behind in the standings.
If he were to get the chance, Darnold could potentially make a strong impact on the Jets as early as this season. He has great accuracy as well as anticipation, and he is able to hit receivers in stride. At USC, Darnold was very good at creating plays even when protection breaks down around him.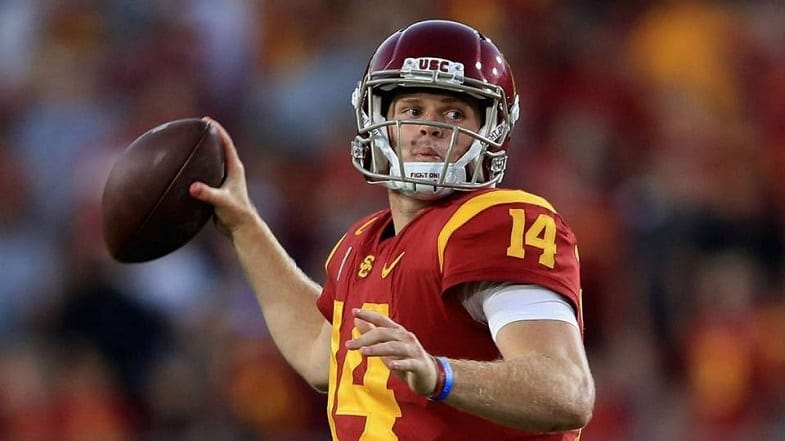 On a less positive note, he also turned the ball over a lot in college. He threw 13 interceptions and lost nine fumbles last season alone. You just can't do that in the NFL and expect to succeed.
I still think Darnold has the ability to come in and make an immediate impact. There will be growing pains, but he has a good chance of starting most if not all of the games this season for the Jets.
Josh Allen, Buffalo Bills
This might be the most interesting situation of all. Allen has the path of least resistance to start Week One. Aside from Allen, the only other quarterbacks on the Bills' roster are AJ McCarron and Nathan Peterman. He also arguably possesses the most raw talent of this draft class. He has a massive arm, which is what enticed the Bills to trade up and take him over Josh Rosen with the seventh pick in the draft.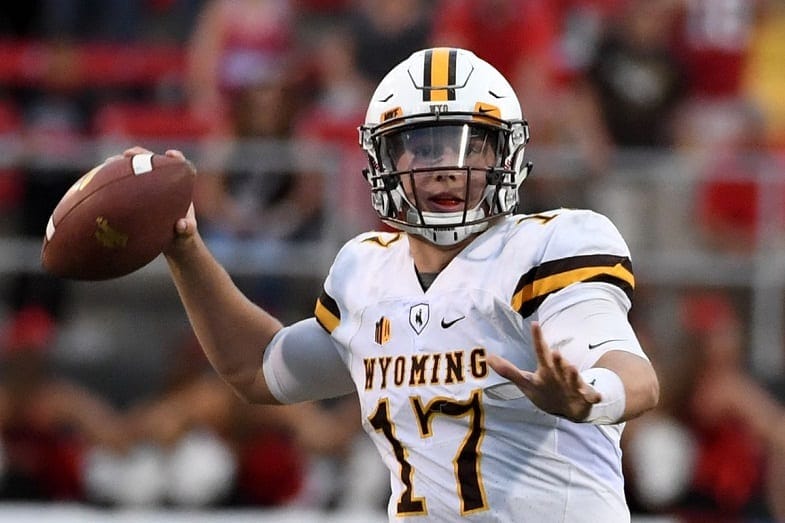 But despite the big arm and all of the potential, will that translate to anything in his first season with the team? It appears he will get a chance to find out, and my guess is he struggles to get anything going early on. If Allen is able make strides in preseason, he is a candidate to start all 16 games for the Bills. Either way, my guess is he plays a lot this year.  

Baker Mayfield, Cleveland Browns
When it comes to opportunity, Mayfield is actually facing an uphill battle. The Browns gave up a third round pick in a trade for Tyrod Taylor, and they will almost certainly start him in Week One, hoping to groom Mayfield from the sidelines. Without seeing the field, Mayfield will not be impacting much of anything.
Despite many improvements, particularly on the offensive side of the ball, I find it highly plausible that the Browns record another losing season, freeing up some games for Mayfield to start later in the season. In the meantime, he needs to take this time to learn the system and stay focused. If he starts getting into trouble off the field, we could be looking at Johnny Football 2.0.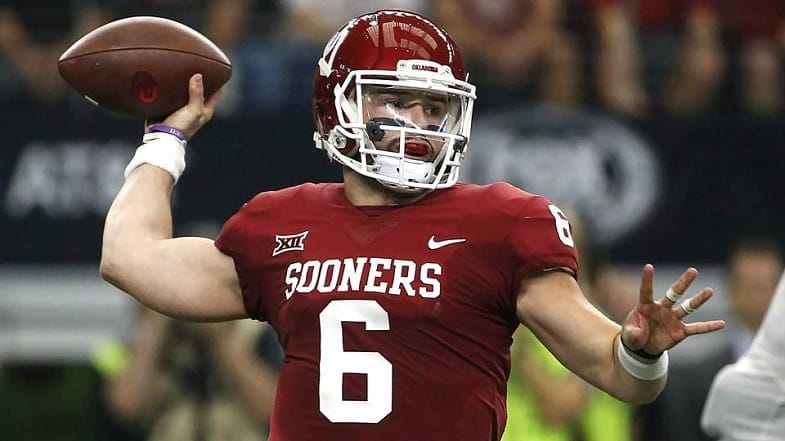 Of course, there is always a chance that Mayfield performs so well in the preseason, that the team (and fans) could consider starting him right off the bat. Five of the last six quarterbacks to be selected first overall started Week One of that season. I think Mayfield will be an exception here, as the Browns wait a few weeks before inserting him into the lineup. Even then, he is surrounded by enough talent in Jarvis Landry and Josh Gordon, that he could do well if given the chance.

Lamar Jackson, Baltimore Ravens
There is no doubting the Heisman Trophy winner's potential, with a rocket arm and incredible athleticism. I felt he was underrated coming into the draft. He will need to hone his craft in order to be consistent at the next level. But in the end, this is a player who can take over the league. Ozzie Newsome recognized that, trading back into the first round to draft him with the 32nd pick.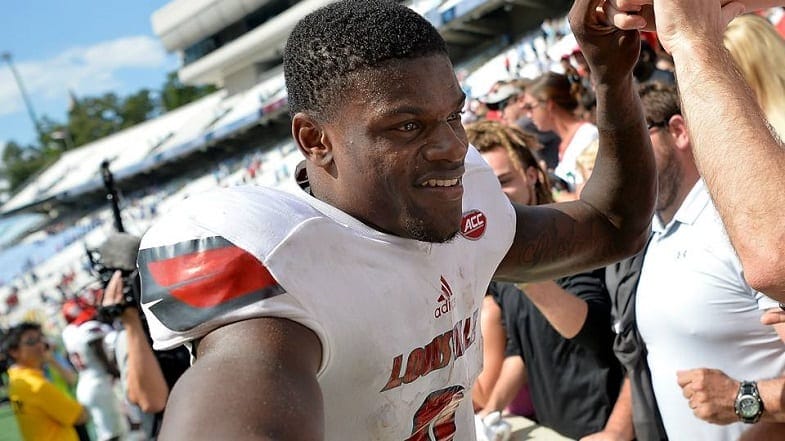 The Ravens have already made it clear that Flacco will be the Week One starter. The team always has high aspirations, and Flacco gives them the best chance to reach them. But if things don't go well in Baltimore, we could see the team insert Jackson to try and provide a mid-season spark. They could want to see what they have in Jackson, before they make a sound decision about Flacco's future with the team.
In the end, I think Jackson plays the least of the first round quarterbacks in their rookie campaigns. But this is the NFL, and anything can happen at a moment's notice.