---
Every April, the dream comes true for 253 college football players. They get drafted by an NFL team and officially become professional football players. But they are not the only ones that get a shot. Teams will sign some guys that went undrafted as well.
When the final cuts happen, most of the undrafted guys will not make the cut, but they'll get their shot.
Of the rookies, drafted or not, that do make their team's final roster, some will play more than others. Some will get signed to the scout team. Many will take on supporting roles that will see them get a few plays a game. Others will take on starting roles and be expected to make an impact on Day One.
Just because they are in a starting role does not mean their team will expect the world of them immediately. But in many cases, some teams will need their rookies to step up and play like seasoned veterans right from the start.
If they can, the future may become very bright for a team. If the rookies can't— well, better luck next year.
DeShone Kizer, quarterback, Cleveland Browns: The smarter choice would have been to sit Kizer. Let him learn the NFL game before playing it. But Hue Jackson knows he needs to win games now; not necessarily enough to make the playoffs or win the division. But he needs to do better than last year (one win).
Cody Kessler, Kevin Hogan or Brock Osweiler would not have made the team better this season. Kizer, despite his shortcomings, does it make it better. While he lacks in knowledge and understanding of the NFL game, his athleticism brings an intangible asset to the Browns offense the others can't.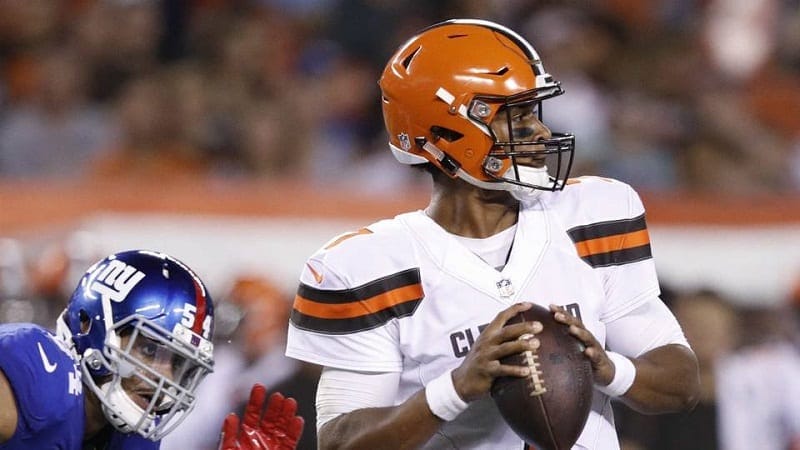 Corey Davis, wide receiver, Tennessee Titans: The general belief is that Marcus Mariota is ready to take his game to the next level. But if he is going to do so, he needs to have quality weapons around him. Davis should give him one.
If the others the Titans have gathered can live up to the hype (as well as Davis), the Titans will be dangerous this season.
Christian McCaffrey, running back, Carolina Panthers: The Panthers have a good defense. With Cam Newton, the offense will always be good as well. Since Cam Newton tries to do it all, the Panthers are never going to be as good as they can be. Defenses know that all they have to do is stop him to stop the Panthers.
Carolina needs McCaffrey to be the dynamic, playmaking beast he was in college. If he can, their offense can evolve beyond the 'Cam Newton Show.' Should that happen, the Panthers could very well return to the postseason this year.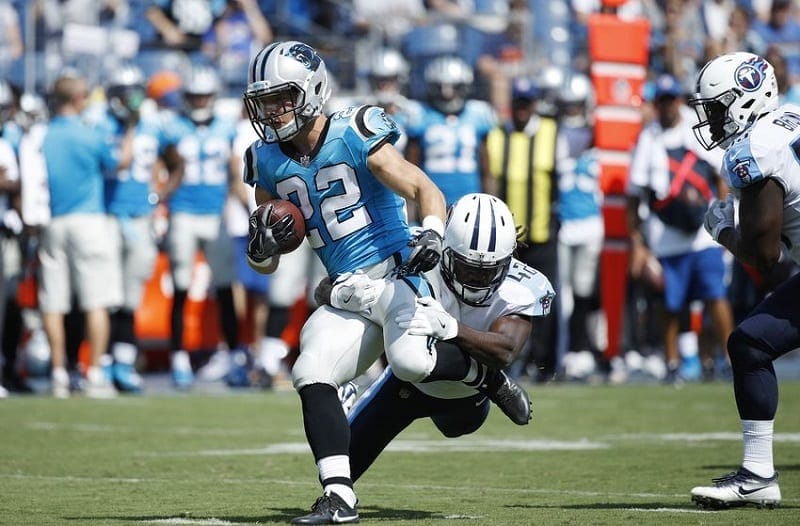 Marshon Lattimore, defensive back, New Orleans Saints: The Saints have had one of the best offenses in football for years. Drew Brees will always find a way to generate points. The problem has been stopping other teams from scoring.
The Saints were the worst team against the pass last year. The year before, they were the second worst. If they are going to have a shot of winning the NFC South or winning a wild card berth, they will have to do much, much better. If Lattimore lives up to the hype, he can help them do just that.
Kevin King, defensive back, Green Bay Packers: As long as the Packers have Aaron Rodgers they will have a Super Bowl-caliber offense. But if they are going to win the big game, they can't have the second worst pass-defense in the NFL (like last season).
King will not be the solution to all of their problems, but he'll certainly help.
Joe Mixon, running back, Cincinnati Bengals: Between Jeremy Hill and Giovanni Bernard, the Bengals have had a good run game. But both have durability issues. With the offense not looking the same since Hue Jackson left, Andy Dalton needs a little more help from the run game to make the Bengals competitive.
Cincinnati needs Joe Mixon to be the same human-tank of a running back he was in college. If he is, Dalton may get the run game he needs to lead the Bengals to a playoff win.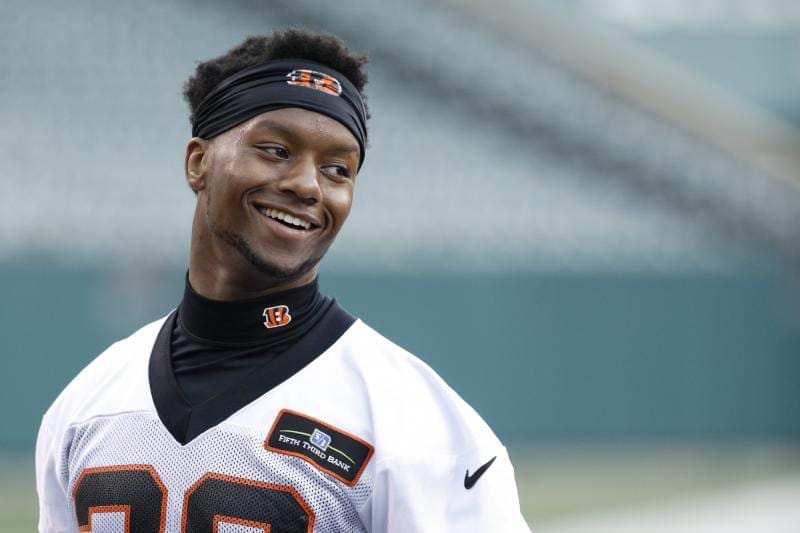 Kareem Hunt, running back, Kansas City Chiefs: In recent years, the Chiefs have been a very good team, but they have not been able to turn the corner to greatness. Most would blame Alex Smith's shortcomings for that. But he appeared to tackle the biggest complaint about him against the Patriots—the downfield passing—pretty well.
For Smith to do so, the Chiefs needed rookie running back Kareem Hunt to step up. They were leaning towards him before Spencer Ware's injury. Against the Patriots in their season opener, he did with three touchdowns and 246 total yards. If he can keep it up, the Chiefs will go far this season.
Taco Charlton (DL), Chidobe Awuzie (DB) and Jourdan Lewis (DB), Dallas Cowboys: Dallas has a Super Bowl caliber offense. But before they can become a true Super Bowl contender, they have to upgrade their defense.
Last season they struggled when it came to defending against the pass. Dallas couldn't rush the passer, and they struggled in the secondary as well. Losing most of their starting secondary in free agency is not a big deal since they were terrible. But they went with bargain-priced replacements.
Charlton, Awuzie and Lewis are not starting the season on the first team. But all three will need to play well if Dallas is going to make a Super Bowl run this season.