---
It's difficult to look at the Golden State Warriors and see anything but a dynasty. The team has averaged 69 wins over three seasons, breaking the single season record with 73 in 2015-16. It's made the finals three times and won twice. And the Warriors are runaway favorites to win another title this season. This group will go down as one of the best in NBA history, alongside Michael's Bulls, Russell's Celtics, and the rest. There's simply no disputing the Warriors' greatness.
However, I recently read a book that led me to wonder about what the team's legacy beyond "one of the greats" will ultimately be – and which players might be most instrumental in shaping it. The book, written by The Wall Street Journal editor Sam Walker, is called The Captain Class. Published earlier this year, it is Walker's attempt to identify the greatest teams in sports history and determine if there are any threads that tie them together.
The Captain Class is an exhaustively researched project in which Walker sifts through thousands of teams. His process includes men's and women's teams, national and professional, across the globe and dating back more than 100 years. Using various criteria to determine unusual dominance, Walker whittles down his list until he identifies just 16 teams that, over the course of a few years each, became the most dominant and successful teams in all of sports history.
There's no need to spoil the teams for you – if you like sports you should read this book – but some of the omissions give you an idea of just how exclusive the group of 16 (which Walker calls "Tier 1") is. For instance, Jordan's Bulls miss the cut. Only one Yankees dynasty is included. The Dream Team and the 21st century New England Patriots miss out, as do all Premier League dynasties. Walker's criteria make sense of these omissions; only by being this picky could he identify the best of the best.
This is all a preface to what Walker ultimately ends up focusing on, however. As mentioned, he seeks to discover a thread that links "Tier 1" teams. And seemingly to his own surprise, he finds just such a thread in the form of the captains, official or otherwise, of the teams.
This is where things get particularly interesting. The 16 captains discussed are highly unorthodox by our modern standards of what constitutes great sports leaders. When we think "captain" we picture spotless figures like Derek Jeter or Tom Brady, or perhaps just superstars like LeBron James or Lionel Messi. But the men and women identified by Walker – all of whom had tenures corresponding almost eerily with their teams' dominant runs – were not like these people. They were not media darlings, traditional role models or in most cases even the best players on their teams. They were more effective than necessarily admirable.
Walker's captains exhibited seven qualities that he outlines in painstaking detail, often going so far as to point to psychological studies that support a given trait's potential impact on a team. The specifics are quite detailed, but here's a brief summary of the qualities: these leaders exhibited "doggedness," playing their hardest at all times. They played aggressively and tested the limits of sportsmanship. They "carried water," which is to say they fulfilled necessary but often less glamorous roles. The captains communicated pointedly with teammates, avoiding speeches. They performed "calculated acts," sometimes controversially, to inspire. They dissented from coaches or owners to disrupt negative trends. And they balanced their emotions, overcoming stress and even tragedy.
When you read this book, you'll inevitably start thinking about current teams and leaders. You'll attempt to identify which if any living sports figures might one day be worthy of the "Captain Class." And right now, the team most readily apparent as a true candidate for this discussion is the Golden State Warriors. The Warriors are not included in the book (nor are they specifically disqualified). But by Walker's criteria, they would seem to at least have a chance to join the group in time, and that begs the question: if the Warriors are on this level, who is their true captain?
Stephen Curry
Curry is the face of the Warriors, and one of two literal captains of the team. He's a two-time MVP, a player who legitimately changed the NBA with his playing style, and a tremendous role model. By all accounts he's a good leader; for that matter he's even become one of the loudest and most impactful voices in a league frequently praised for its social awareness.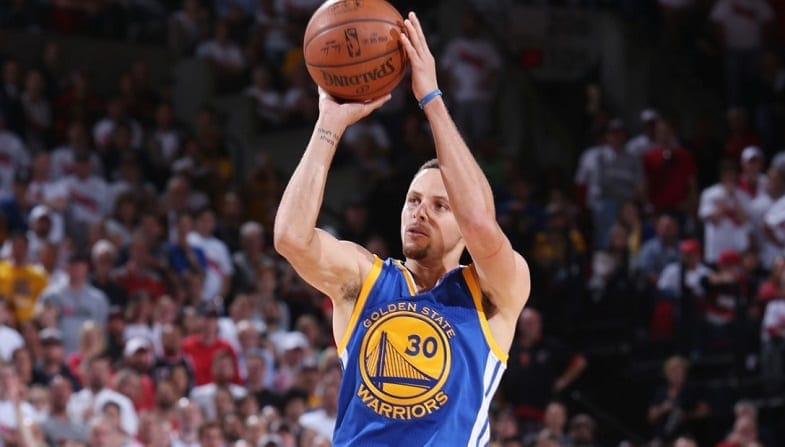 Curry, however, is closer to the Jeter model than the Captain Class. He's the NBA's model citizen – a driving force behind a great team, but surprisingly devoid of key qualities Walker identified in sports history's most effective captains. Curry plays hard but is not especially "dogged," possessing a rather easy-going demeanor. He doesn't push the limits of sportsmanship, nor is he known to take dramatic actions to inspire his team. He's also one of the top-10 players on the planet, which is not disqualifying, but would make him an atypical member of this club. The best captains relied less on sheer ability to make an impact.
Kevin Durant
Durant, like Curry, is almost too talented to be considered. Beyond this, however, he's a surprisingly poor candidate across the board. Durant is capable of contributing in small ways ("carrying water"), but his biggest impact comes via scoring and spectacular plays. He also, for his frequent criticism of the media, is very comfortable in front of a microphone.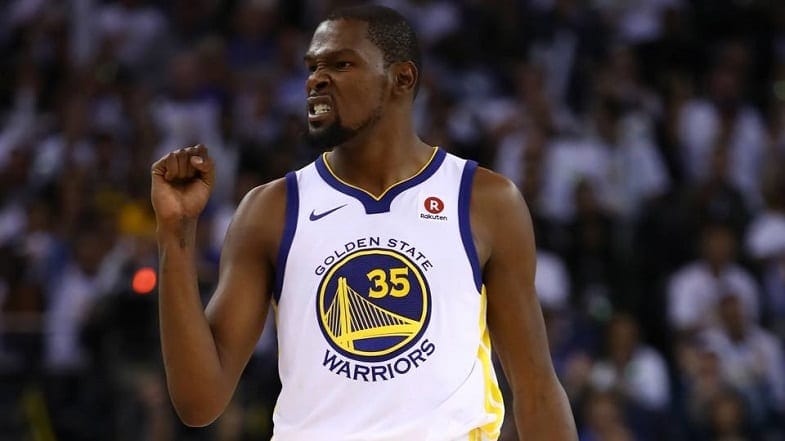 Durant appears to have a need to manufacture his own motivation, whereas elite captains share an innate drive to win for the sake of winning. Durant has also only been in Golden State for a season and-a-half. The dynasty started without him.
Draymond Green
Draymond Green is the player who might at first seem to best fit Walker's model. The prevailing impression of elite captains in the book is that they play extraordinarily hard in supporting roles, push boundaries, and can be abrasive. This perfectly describes Green.
Green also seems at a glance to exemplify some of the more intangible qualities. He certainly pushes the limits of traditional sportsmanship, and there's even a story from February of 2016 in which he appears to have fulfilled the most bizarre Captain Class requirement: occasional dissent. At halftime of a game in Oklahoma City, Green and head coach Steve Kerr supposedly engaged in an argument so intense security nearly intervened. The Warriors, trailing at the time, went on to win the game – with Green leading the team in minutes played.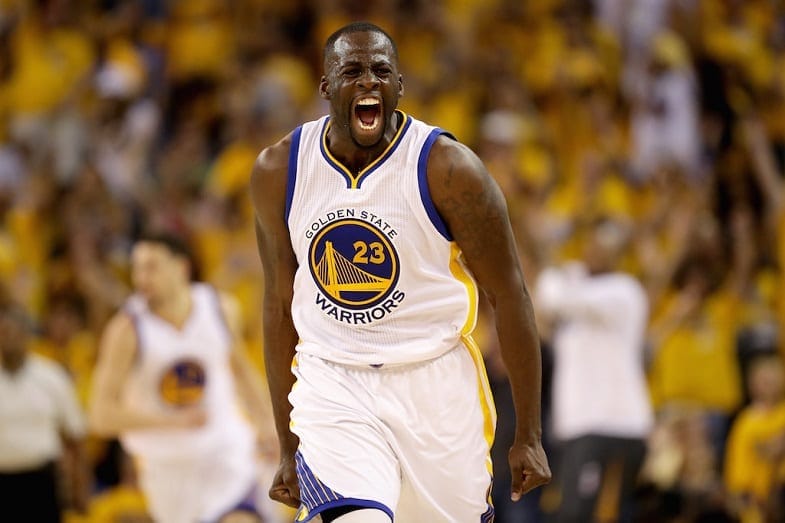 Despite all this, however, Green's case withers upon closer examination. The clearest example of his testing sportsmanship was when he notoriously got physical with LeBron James in Game 5 of the 2016 Finals – ultimately being suspended and likely costing his team a championship. Had the outcome been different, this incident wouldn't be unlike some of the stories Walker includes about his captains. But when those captains bent rules and norms, they did so with calculated intent; Green appears at times to lack control. Similarly, his shouting match with Kerr was by some accounts about his own shot selection – a personal issue, as opposed to the "task conflict" that led to dissent among elite leaders. Walker's captains, when involved in incidents like this, were causing brief turmoil in defense or service of their teams, rather than their own egos.
But the biggest way in which Green differs from the figures identified in the book is that he seeks out and thrives on public controversy. Green is anything but shy with the media, challenging reporters or making controversial statements. By all appearances he's exceedingly fond of the spotlight – something completely atypical of the Captain Class.
This leaves only one logical – and possibly perfect – candidate.
Andre Iguodala
If the Warriors are destined for Tier 1 status, and if the elite teams in sports history require leaders that fit the general model outlined in Sam Walker's books, Andre Iguodala seems to be the guy.
Iguodala is an unquestionably dogged player, particularly as he gets older, squeezing everything he can out of his natural talent. Like Green he excels at "carrying water," leading from behind and making quiet but significant contributions – even surrendering his starting role early in his Warriors tenure for the good of the team. He also better fits the notion that elite captains aren't necessarily stars. Where Curry, Durant, and Green are All-Stars, Iguodala plays a supporting role.
He's significantly more camera shy than Green or Durant, appearing to focus most of his energy internally. Kerr has named him officially as a captain, and said in a recent podcast that Iguodala would make the best coach of the current Warriors.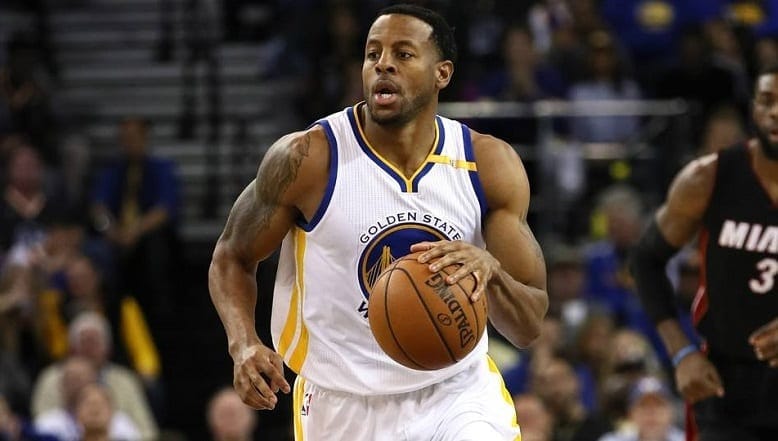 Iguodala isn't afraid to push boundaries either, the clearest example being when he started a minor scuffle in response to a cheap shot from Matthew Dellavedova in Game 1 of the 2016 Finals. He's also demonstrated the resilience characteristic of elite leaders. A New York Times article following the 2017 Finals described him as having been stressed for weeks, and cites his ability to channel that stress for the greater good. In the clinching game of that series, after Kerr asked him what he had to give, Iguodala played more minutes than he had in any game since the previous December.
The same article also touches on Iguodala's ability to communicate effectively and personally, without giving speeches. It quotes Durant (the Finals MVP) recalling how Iguodala kept up a daily stream of team-first mantras, and challenged Durant personally (and constantly) to go get a championship, to seize his moment.
Iguodala also meets perhaps the most telling qualification of the leaders profiled in The Captain Class: he arrived precisely before the era of dominance began. Iguodala got to Golden State before the 2013-14 season, when the team improved dramatically and broke the 50-win threshold for the first time since 1994. The next season would bring this group's first title and launch a dynasty.
If that dynasty ultimately proves to be as exceptional as those of Walker's 16 Tier 1 teams, there's strong evidence to suggest it will be because of Iguodala's contributions.