---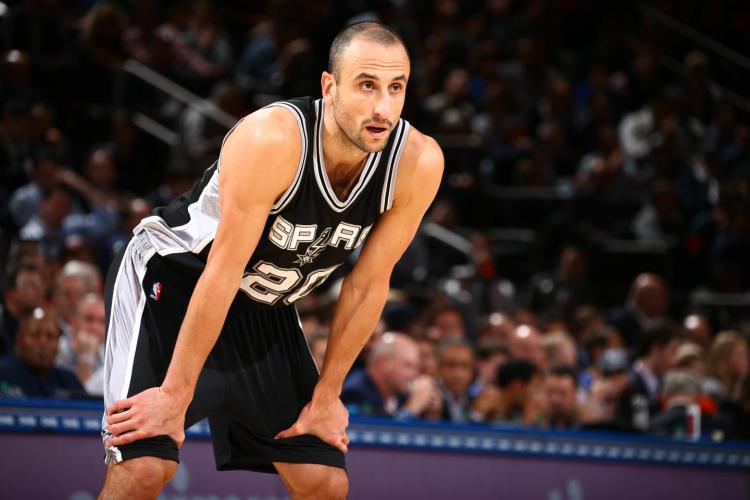 As far as a generation of basketball fans know, the San Antonio Spurs are one of the great constants of the NBA. They may not have the same people on the roster from one season to the next, but somehow, they always find a way to be one of the better – if not best – teams in the league.
In the NBA, much like other professional sports, greatness is equated with championships. In the last two decades, they have been to the NBA Finals six times and won it all in five of them.
The mark does not compare to the reign of dominance the Boston Celtics had in the 60's or the Lakers in the 80's. Most would say it doesn't even compare to the Chicago Bulls run in the 90's, or the Lakers run from 2000-10. Some Miami Heat fans may even try to call their team's nine-year run (2005-2014) that included five trips to the NBA Finals and three titles better.
Nothing will likely ever compare to the dominance the Celtics had in the 60's or either run by the Lakers. But the Spurs run is equally impressive in a different way. Championships are what matters most, and they have won quite a few over the last 18 seasons. But even more than that, what they have done, and others haven't, is maintain a level of excellence when they aren't winning titles as well.
For the last 18 seasons, the Spurs have won at least 50 games every year (except the strike-shortened 1998-99 season but their win percentage would have put them past 50 wins in a regular 82-game season).
Most teams have a year or two where their record dips as they transition from one superstar to the next. But the Spurs have managed to do it with ease. Their transitions from David Robinson to Tim Duncan and from Duncan to Kawhi Leonard could not have been smoother.
But it looks like the legacy of excellence could come to an end this season.
As of their February 1o loss to the Golden State Warriors, the Spurs have a 35-22 record. It was their fifth loss in their last ten games, but what was surprising is that during this ten game stretch they lost at home four times. The Spurs typically do not lose at home.
However, while losing five of their last ten is not good, it is hardly any reason to worry. Good teams have periods where they struggle all the time. With 25 games to play, they need to go 15-10 to keep the 50-win season streak alive. At their current win percentage (.614), they'll just make it.
But it may be easier said than done.
They've been playing without the team's best player, Kawhi Leonard, for most of the season. One of their newest additions, Rudy Gay, has also missed most of the season. LaMarcus Aldridge has been able to step up this season (22.4 points/game), but there hasn't been much to speak of for the Spurs otherwise. Next to Aldridge, Leonard, and Gay, Pau Gasol is the only other player averaging double figures (10.6 points/game). Tony Parker has been benched, Manu Ginobili has had injury issues, and no one has really stepped up to pick up the slack.
Aldridge can only do so much.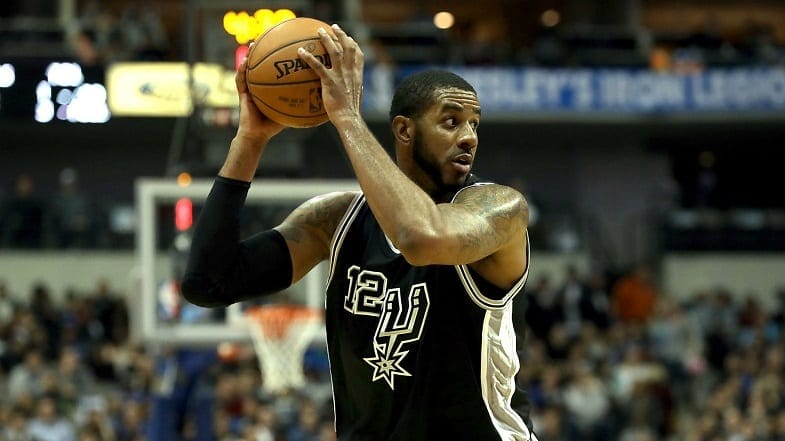 Personnel issues have certainly played a factor. But rolling with them and still getting the job done was supposed to be the key to success for San Antonio. While you can say it has worked (considering the number of injuries they've had), it is on the verge of not working.
San Antonio is one of the lowest scoring teams in the NBA this season (101.5 points/game; No. 27). It's the lowest they've averaged since the 2008-09 season when they scored 97 points a game. But their defense was much better during that season (93.3 points/game allowed). This season they are allowing teams to average 98.1 points/game against them.
Their point differential of +3.4 is still in the top ten (tied for 5th). So, maybe there is hope for the Spurs to keep their legacy rolling.  It will help if Rudy Gay can return after the All-Star break as expected. It will help even more to get Leonard back, but no timetable is set for his return.
After the loss to the Rockets February 1, Danny Green talked about the team's recent struggles on offense (ESPN): "For us, offensively is probably the problem. That's kind of new, rare. They say defense wins championships, but you still have to be able to score. Right now, we are trying to find that rhythm, that identity, flow."
While scoring seems to be more of a recent issue, they've also been struggling on the road. As of February 10, they are 13-16 on the road. With 13 additional road games still left to play, they could easily get their road record above .500.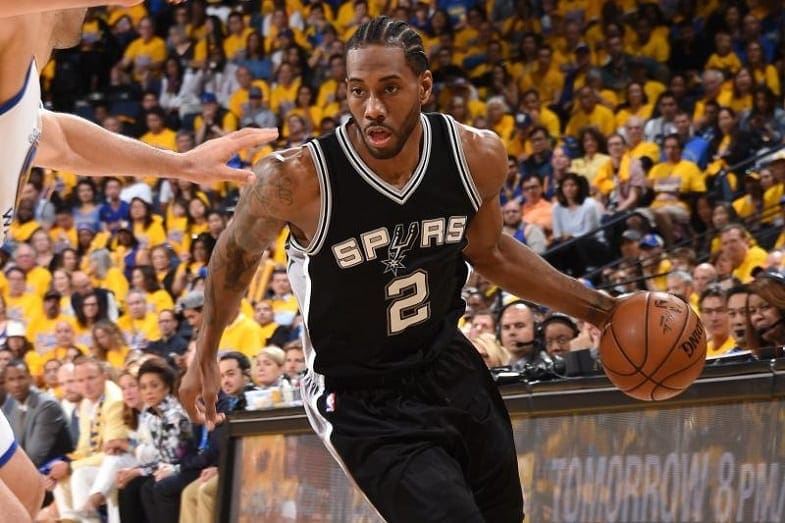 During their streak of 50+ win seasons, they have never had a losing record on the road. Twice, they had 21-20 records (2004-05 and 2009-10) but never a losing mark. However, one of their upcoming road games are against the Golden State Warriors (to whom they lost 122-105 just last night). They also have one against the Cleveland Cavaliers, Oklahoma City Thunder, Houston Rockets, and Milwaukee Bucks (among others).
So, the remaining road schedule is not going to be an easy one. But even if they get the job done on the road, they have some tough home games on deck as well. Rudy Gay' return could be all they need to ensure another 50+ win season.
But it would likely be a lot easier and a lot more likely to happen if they could get Kawhi Leonard back in the lineup.