---
It wasn't that long ago, when the Seahawks were widely viewed as the toughest defense in the NFL. No other defense was more feared. But as with most things in this crazy league, things tend to change quickly.
Last year marked the first time the Seahawks had missed the playoffs since the 2012 season. Pete Carroll has instilled a winning attitude since coming to Seattle. He provided a major lift to an organization that put its faith in him. Caroll didn't disappoint, leading the team to its first ever Super Bowl victory in the 2013 season.
Carroll created a culture of a physical football team with a winning attitude. Always a good recipe for success, the team's identity was centered on fielding an intimidating defense, combined with a punch-you-in-the-mouth and aggressive running game. Of course, it helps to have the personnel to make a scheme work so perfectly.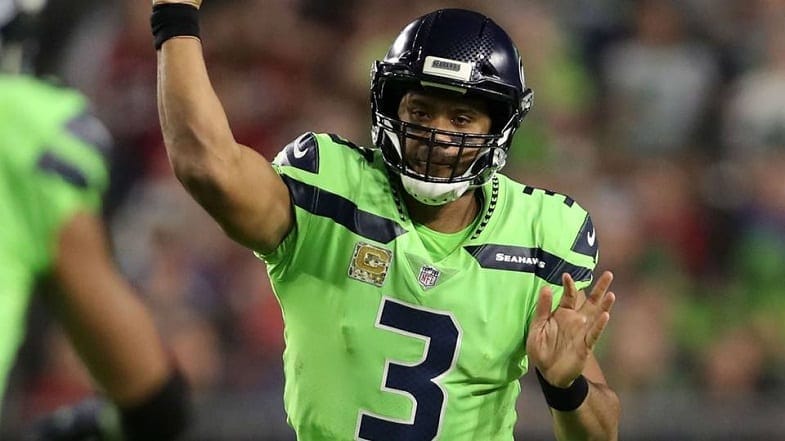 Whether they admit it or not, the Seahawks appear to be in a transition phase. Russell Wilson's presence gives the team a solid foundation to build around, but much of the talent that has made this team so great has actually left town.
In its glory days, the Seahawks' defense was known as the Legion of Boom. The unit was composed of several Pro Bowlers, who would overwhelmingly shut down offensive attacks. The secondary was stacked with playmakers. But the leader of the group, Richard Sherman, recently signed with the division rival San Francisco 49ers. Sherman's departure officially signified the end of an era in Seattle.
Another staple of this defense is Kam Chancellor, who suffered a serious neck injury in Week 10 of last season. The extent of the injury remains unknown, and Chancellor is scheduled to undergo a neck scan next month. The result of the examination will likely determine his future with the team (and perhaps career). Seattle will take its time with Chancellor, as he was certainly the tone-setter for this squad. His presence alone was enough to intimidate opposing receivers running over the middle of the field. 
In an eerily similar situation, the Seahawks were also forced to assess a similar situation with another major defensive contributor in Cliff Avril. After months of contemplation, the team decided to release Avril earlier this month.
Moreover, Seattle also traded defensive lineman Michael Bennett in March. So the team, which had previously relied on its defense to keep them competitive and take over games at times, will need to look elsewhere to find their new strengths. This is a team that could undergo somewhat of an identity crisis next season. And to top it all off, rumors that Earl Thomas is on the trade block have surfaced recently. The team was listening to offers ahead of the draft, but was unable to get an offer they liked. Thomas is entering the final year of his contract.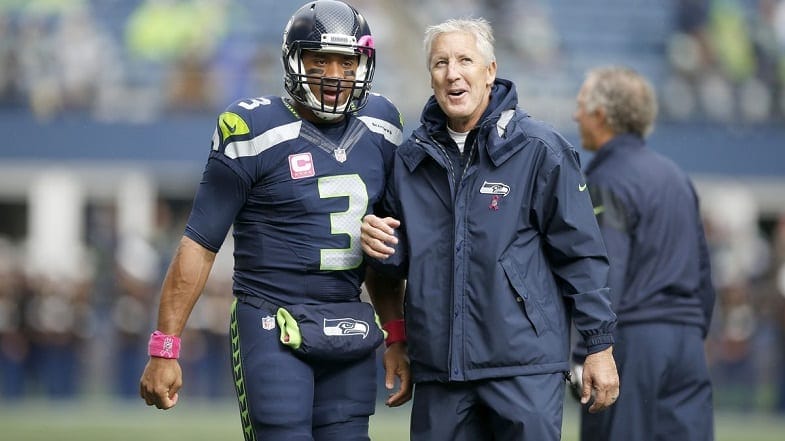 The truth is that this overhaul is justified. In what was highly uncharacteristic for the Seahawks, the defense was overpowered by several teams last year. Seattle had long been a shutdown unit, limiting opposing offenses to the lower end of their potential scoring output. Last year was a different story, as the Rams, Falcons, Texans, and Jags all put up at least 30 points on this team. No longer could they rely on their defense to win games for them, which consequently limited the running game, and placed a lot of pressure of Russell Wilson to put the team on his back.
Another sign of the team's lackluster performance was their performance at home last season. CenturyLink Field had been considered one of the loudest and toughest place to play in the NFL up until two seasons ago. No matter how hard they tried, opposing teams couldn't seem to find a way to pull out a victory in Seattle. But again, that wasn't the case last year. The Seahawks shockingly lost three home games last season, which is yet another sign of the deterioration of a once dominant team.
Carroll will look to get the team back to its dominant ways, but it appears that will be a tough task. The Hawks play in a suddenly difficult division. The Rams were a pleasant surprise in 2017, and they have made some great moves this offseason, including adding standout cornerbacks Aqib Talib and Marcus Peters in free agency. They should only get getter this year. Additionally, the 49ers have found their franchise quarterback in Jimmy Garoppolo. The team  also made several key moves in recent months, including adding Sherman to their secondary. Finally, Arizona has hope as well, after drafting quarterback Josh Rosen. All of these teams should be improved, while the Seahawks look to be weaker across multiple positions.
When you look at the Seahawks dominant form of a few years ago, the team focused on a combination of strong defense and a healthy dose of Marshawn Lynch to run over teams and close out games. Since Lynch left town, the team has lost a lot of its running prowess. They've tried multiple guys, including Thomas Rawls and Chris Carson among others. None of them have been able to consistently churn out yardage the way Lynch was able to do. So they used their first round pick in this year's draft to select running back Rashaad Penny.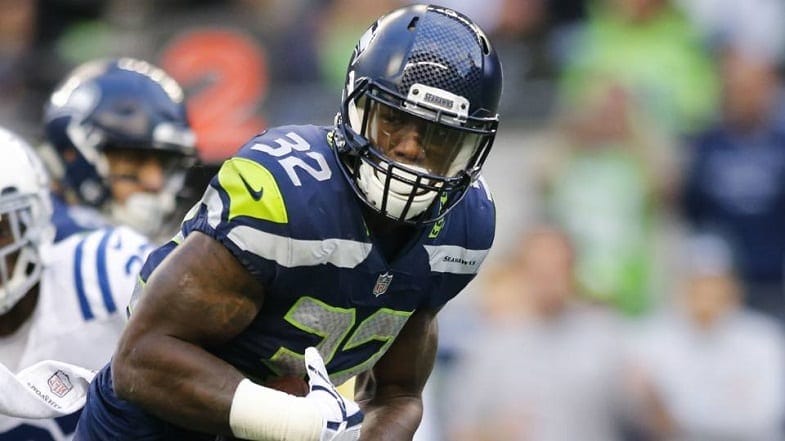 Penny was highly underrated coming into the draft, after having led the nation in rushing last year at San Diego State. But Carroll recognized his immense potential, reaching to select him much earlier than many thought. The team hopes that Penny can provided the missing spark from the rushing attack.
Surprisingly, the weakness for the 2018 Seahawks will likely be their defense. It just seems that too many stars have left town. Now, much of the burden should fall on Russell Wilson. The Seahawks could find themselves down in many games this year, and Wilson will be leaned on to make things happen. The problem with that plan? The offense is also relatively thin on playmakers. The offensive line has been a mess for a while, and Seattle didn't do enough to remedy the situation. Aside from Doug Baldwin, there aren't enough consistent receivers on this team. With Jimmy Graham leaving town to join forces with Aaron Rodgers and the Packers, the Seahawks will also be missing one of their premier red zone threats.
In just a short period of two years, Seattle has gone from begin one of the strongest teams in the NFL, to perhaps the weakest team in their own division. The only thing keeping their hopes up is the presence of Russell Wilson under center. With him leading the offense, this team will have a fighting chance to stay competitive in a stacked NFC.