---
In a perfect world, it would be easy for NFL teams to figure out who to draft. They would just need to figure out what they need and who the best players available in the draft are. When it is their turn to pick, they select someone whoever excelled at a position they need—and that would be that.
However, as NFL front offices and fans know, it is never that easy.
Some guys are easy to peg as surefire, first-round talents. Their college game went above and beyond the competition. They did things that no one else could do. When they played, they dictated the ebb and flow of the game.
But just because you are a beast in college does not necessarily mean you are going to be a beast in the NFL. In a perfect world, every college superstar's game would translate to the NFL game. This world is far from perfect, though.
There is always at least one player selected in the first round that ends up being a bust. Some years it is more evident than others who the bust(s) will be, but there is always at least one. Just because someone was a superstar in college does not mean he is going to be one in the NFL.
In the end, some of these guys will live up their potential and be a tremendous boost for whoever selects them. Some will end up being an enormous bust. Everyone will have an opinion on who is what, but in the end, we will not know until they take the field.
This year's boom or bust candidates
Orlando Brown, offensive tackle, Oklahoma
If you look at him, it's hard not to think he is everything an NFL team wants in an offensive tackle. He is huge (6'8" and 345 lbs.). Look at his tape from his time with the Sooners and he appears to be the real deal. It doesn't hurt that his dad was Hall of Famer Orlando "Zeus" Brown.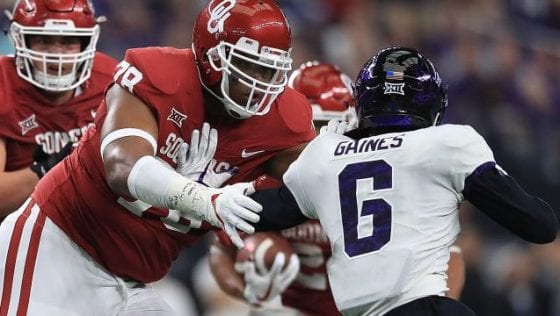 But he was horrible at the Combine. People say all the time that the Combine doesn't matter since most of what goes on does not translate to the field. But if you underperform on just about every test and get yelled at by the coaches running the drills for loafing– well, that matters.
He'll still get drafted, but he may drop a couple of rounds just because of the "loafing." Skills can be fixed, but not if a player doesn't work hard.
Baker Mayfield, quarterback, Oklahoma
He is one of the most exciting and dynamic quarterbacks in recent history. He is accurate, has a good arm, can make players miss, and is a master at improvising. So—where can team's go wrong with him?
He's short (6'1"). That may seem like a small thing, but short guys have to rely on lanes opening to see downfield. They are also more susceptible to getting passes batted down. This issue isn't true for all short quarterbacks but it is a concern.
Then there is the "air raid" style of offense he played in at Oklahoma. Quarterbacks from those systems have often struggled to adjust to the NFL game. Should whoever draft him try to shoehorn him into a system that doesn't utilize his skill set, he'll be a bust for sure.
Lamar Jackson, quarterback, Louisville
He's exciting. He's incredibly athletic, and he knows how to make magic happen on the football field. But much of his game is predicated on him running the ball. Whoever drafts him will probably not want him to run as much as he did in college. So, if he doesn't take off running 20 times a game is he going to pan out in the NFL?
Without contributing to the run game, probably not. Whoever drafts Jackson will have to alter the offense to fit his game. But even if they do, his frame is not very big (6'3" and 211 lbs.). He'll need to put on some weight just to withstand the beating he is going to take in the NFL. But can he put on enough without losing his speed and quickness?
That, improved accuracy, and some general work on his mechanics will be the key to his success.
Josh Allen, quarterback, Wyoming
It has been a long time since there has been a college quarterback surrounded by as much hype as Allen. Talent evaluators and the media have been enamored with his size (6'5" and 233 lbs.) and arm for some time now. To be fair, when he can stand in the pocket and throw downfield it is a thing of beauty.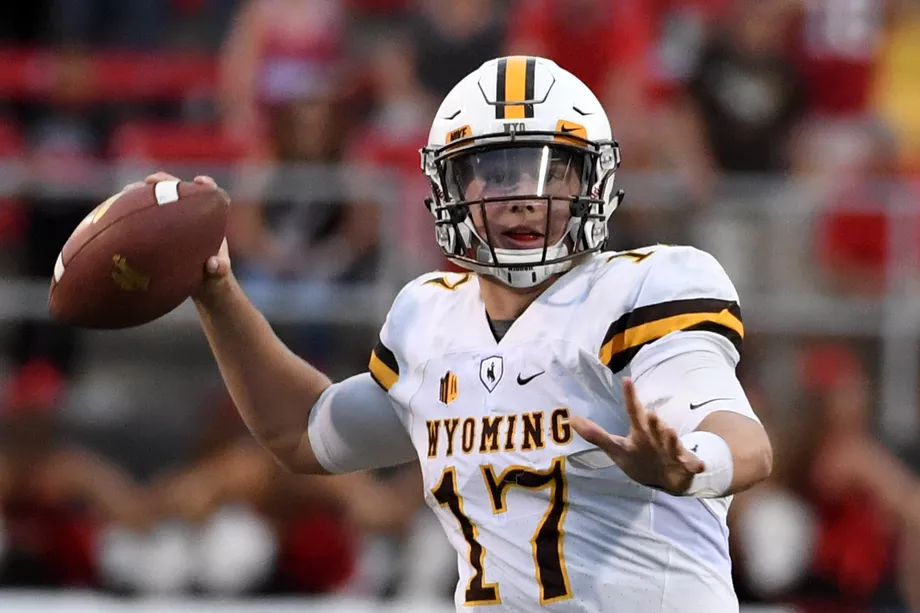 But he doesn't complete a lot of those passes. In three years at Wyoming, he only completed 56.2 percent. The competition he faced wasn't even that tough. When he did play against tougher teams (i.e., Boise State, Iowa, Oregon), he looked like he was in over his head.
His size and raw skills may be amazing. But he is not going to see defenders like the ones he saw in college. They are going to be much, much better. If he is not going to become a bust, he is going to need some time to get his game up to par.
Let's be real here. Allen had a mediocre career at an average college against competition not good enough to play in the NFL. His physical skills didn't do much for him there so why will they do anything different in the NFL?
Calvin Ridley, wide receiver, Alabama
Ridley had a solid career at Alabama with 224 receptions for 2781 yards and 19 touchdowns. They aren't insane numbers, but for a team that runs as much as Alabama did, they are impressive. He's got great hands and runs the type of precise routes quarterbacks love. He is going to be ready to contribute faster than most rookie wide receivers next season.
But the question may be whether he can perform up to snuff at the NFL level.
He is a little on the small side at 6'1" and 189 lbs., but there have been plenty of smaller receivers that had great careers. While his speed is fine (4.43 seconds in the 40-yard dash), he looked terrible at the combine otherwise.
As a big fish in the little pond that was Alabama's passing game, he looked fantastic. But most of the defensive backs he's going to see in the NFL will be much better than the ones he saw in college.
Arden Key, defensive line/edge rusher, LSU
After his first two seasons in college, he looked like a no-brainer for the NFL. Using his size, power, and speed, he tallied 16 sacks in those two seasons. At 6'6" and 265 lbs., he looked the part and played accordingly.
But then he took a leave of absence in the spring before his final year. He had shoulder surgery that kept him from being ready for the start of the season. He had five sacks in eight games and looked good when healthy. But he struggled to stay healthy and on the field.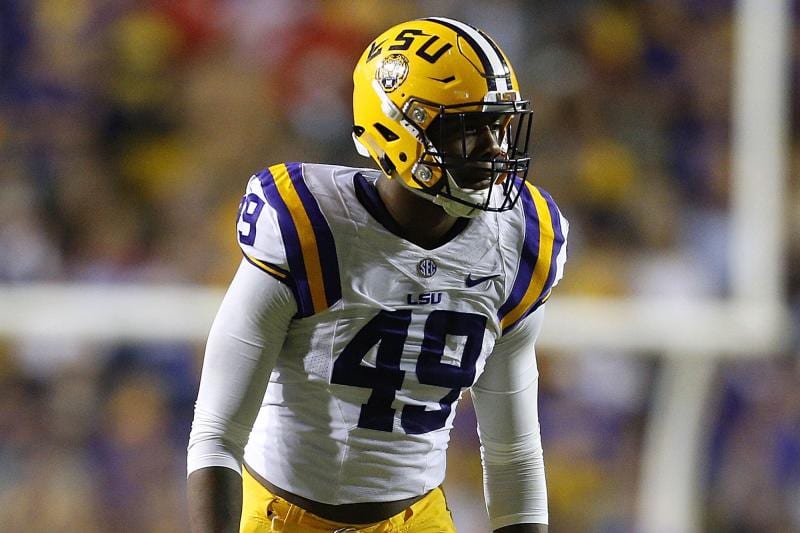 Then there was the Combine. Key weighed in at 238 lbs., which, at 6'6", makes him look more like a wide receiver than a defensive lineman. He didn't run the 40 and didn't bench. He did, however, jump—but not well.
He played well enough his first two seasons to get drafted. But his absence last spring, his injury history, and his weight will cause his draft stock to plummet. If he doesn't find the game he had then, he will not be in the NFL for long.
Malik Jefferson, linebacker, Texas
He has been one of the better defenders the Texas Longhorns have had. At the combine, he lived up to his reputation as an incredible athlete by running a 4.52 40-yard dash (third among linebackers) and completed 27 repetitions of 225 lbs. on the bench (second best).
He did well on every other test and did a good job during drills. So, what's the potential problem?
When the play calls for him to execute a specific play, he is going to get it done. But when it calls for him to read and react, he's in trouble. His athleticism will get him drafted. But he is going to have to develop much better instincts to survive in the NFL.