---
The definition of 'success' in sports differs from player to player, from coach to coach, from team to team, and even from fan to fan. Some are happy just to see their team improve, others insist on winning their division or conference, and there are those who are only happy if they win a national championship. But for some, just making the postseason is enough for their season to be a success.
For college basketball teams that means making it to the Dance, or if you want to be formal, the 'NCAA Division I Men's Basketball Tournament.'
Sixty-eight teams enter, and only one can walk away the winner. 
So, while every team enters the 2017-18 College Basketball Season with hopes of making it back to the Dance, there will be those who don't. For some, it will be too much roster turnover. For others, it will be a coaching change, and for some, it will be both.
The following are some of the likely candidates:
South Carolina Gamecocks (No. 7 seed last season):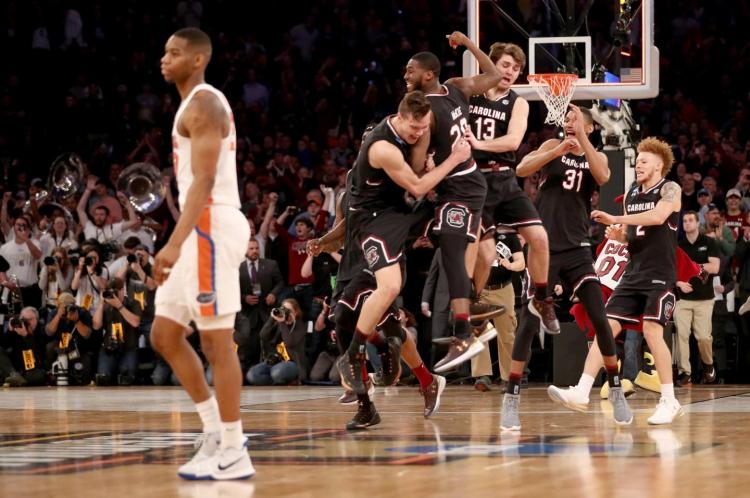 The Gamecocks were a great story last season. As a program with little Tournament history to speak of, just getting there was an accomplishment for them. But to take down Duke, Baylor and Florida and make it to the Final Four? Awesome to say the least.
However, with Sindarius Thornwell and P.J.Dozier now in the NBA and the SEC schedule expected to be tougher this season, they will be hard-pressed even to come close to last season's success this time around.
Oregon Ducks (No. 3 seed last season):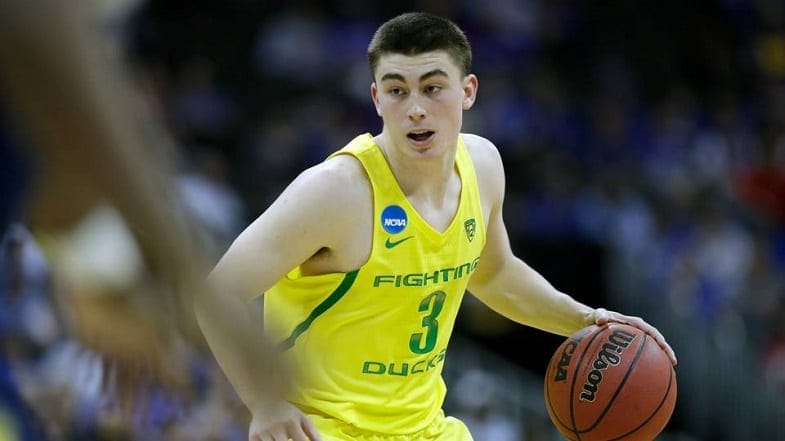 The Ducks were an exciting and fun team to watch last season. Their run to the Final Four, despite a late-season injury to Chris Boucher, was simply incredible. But this season head coach Dana Altman has an even bigger challenge on hand. He doesn't only have to figure out how to make up for the production of one player, Boucher, he has to figure out how to replace Dillon Brooks, Tyler Dorsey, Casey Benson, Kavell Bigby-Williams, Jordan Bell and Dylan Ennis as well.
Oregon managed to add some talented players to the roster which should keep them competitive. But he is going to have to replace over 80 percent of his scoring. To do so and remain one of the top teams in the country is unlikely. Payton Pritchard is a good player and will do his best. But he'll need a lot of help from New Mexico transfer Elijah Brown, Illinois State transfer MiKyle McIntosh, and Georgetown transfer Paul White.
Iowa State (No. 5 seed last season):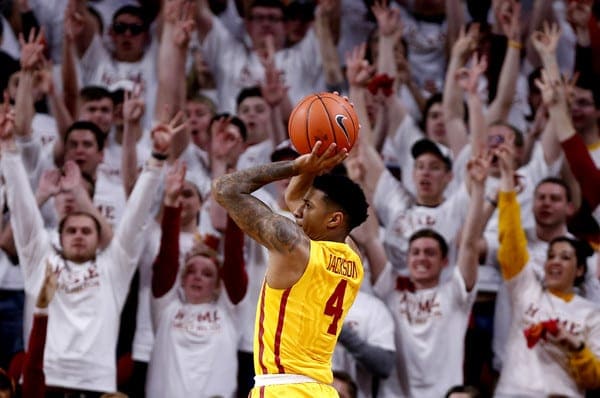 The Cyclones had not missed the tournament since the 2010-11 season. But it will be a challenge to make it back this year. Solomon Young is the only player returning to the team that has ever started a game and last season's top four leading scorers are gone. That means the team is going to need someone to step up and step up quickly.
Reserve players like Donovan Jackson and Nick Weiler-Babb will be the ones to fill the void. But the team will really need some of its graduate transfers to contribute early and often. Zoran Talley Jr., Jeff Beverly, and Hans Brase are good additions to the roster. But they aren't at the level of the players Iowa State lost.
VCU Rams (No. 10 seed):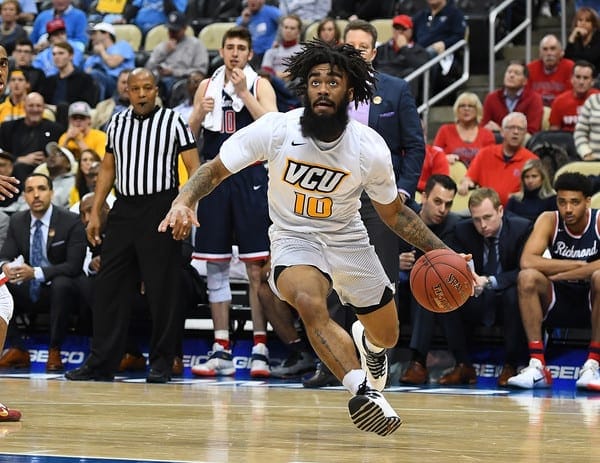 The Rams have become a mainstay in the tournament since making it to the Final Four under Shaka Smart back in 2011. But they are going to be hard-pressed to return this year with a new head coach and with only two of their top eight players returning. Jonathan Williams and Justin Tillman are talented players, but neither adds anything to the team from three-point range (1-18).
They have plenty of transfers coming in that played well for bad teams. But it will be impossible to tell what they'll look like until they take the court. Until then, they are prime candidates for a down season.
Michigan Wolverines (No. 7 seed last season):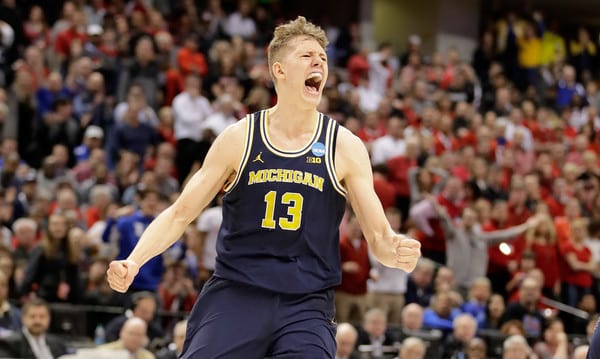 Expectations were low for the Wolverines last season, but they ended up becoming one of the more entertaining teams to watch in the Tournament. Even with their success, they were an iffy squad entering the Tournament and, after losing several key players, will likely be borderline again.
Derrick Walton is going to be hard to replace. But they could overcome that loss if they didn't have to replace Zak Irvin and D.J. Wilson as well. With what remains, and a couple of talented transfers, they should still score a ton. But it remains to be seen whether they'll be able to play sufficient defense.
Oklahoma State (No. 10 seed last season):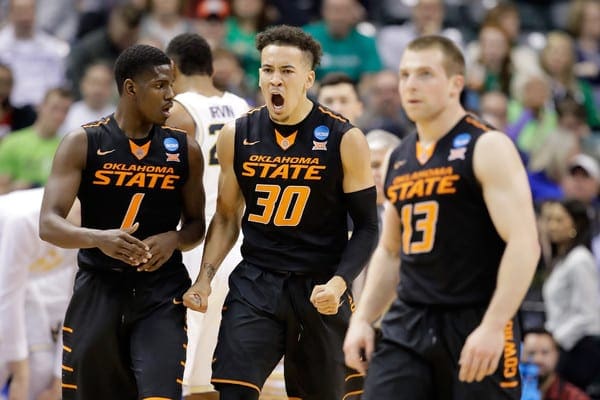 Taking over a program coming off a good year is harder than you might think. You don't get the chance to find what works or make mistakes. People expect the team to continue where it left off. If that happens to be with a 20-win season and NCAA berth, then more will be expected. But that doesn't take into account the transition from one coach and system to another or losing the best player on the team (Jawun Evans). Nor does it take into consideration the stress and strain of having an assistant coach get arrested by the FBI.
Jeffrey Carroll is a good player that will help keep the Cowboys somewhat competitive. But new head coach Mike Boynton is going to have his hands full replacing Evans, Phil Forte and Leyton Hammonds (40.5 points/game combined). Lindy Waters III and Cameron McGriff will be asked to do a lot more, but can they deliver?
Throw in the fact that Oklahoma State loves football but only likes basketball, and you have the recipe for a down season.
Dayton Flyers (No. 7 seed last season):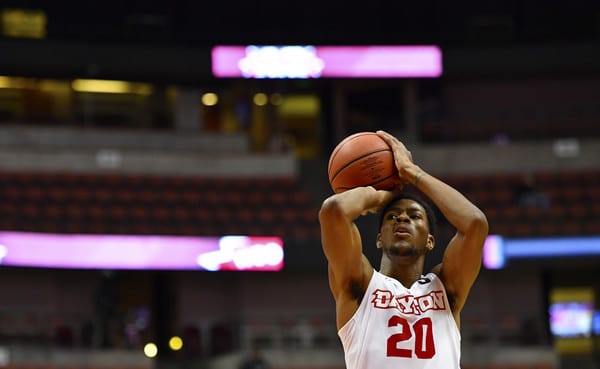 Losing your head coach and four starters (Charles Cooke, Kendall Pollard, Scoochie Smith and Kyle Davis) makes it hard to remain competitive. The Flyers got a good one in new head coach Anthony Grant, but there is only so much any coach can do when his roster doesn't have a ton of proven talent. Xeyrius Williams is good, and he does have some decent role players to work with like Darrell Davis, Ryan Mikesell and John Crosby. But after serving primarily as role players can they become serviceable starters?
If so, the Flyers may have a chance of making it back to the Dance. Their biggest hope will be that redshirt freshman Kostas Antetokounmpo can live up to the family name. His brother, Giannis, is already leading the pack for this year's NBA MVP.