---
The Super Bowl is over and done with along with the 2017 NFL season. The City of Philadelphia has already had its parade honoring the team. Lane Johnson and Bud Light followed through on his beer promise, and the Patriots lost one coordinator to a head coaching gig instead of two.
As much as die-hard football fans hate to admit it, there is life outside of the football season. It may not be pleasant, but we must move on.
But there are a handful of guys that are not going to be in too big of a rush to move on. Not because they want to live in the past. No, they are going to want to make sure their team remembers how well they played on the biggest stage in football.
Oh—and how much they contributed on their team's journey to the Super Bowl.
Why? They are going to become free agents. If their current team is not going to pay them what they are worth, they'll find one that will. If they didn't show their team enough during the regular season, how these guys played in the Super Bowl will help them get paid this offseason:
Free Agents— Philadelphia Eagles
Nigel Bradham, outside linebacker
After picking him from the scrap heap the Buffalo Bills left him on, Bradham has developed into a productive piece of the defense for the Eagles with 190 tackles over the last two seasons. During the Super Bowl, he was third on the team with seven total tackles. For the season, Pro Football Focus gave him an 80.6 ranking him 21st among outside linebackers.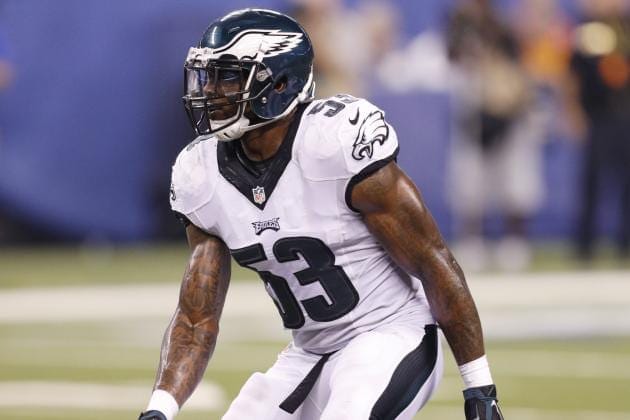 He didn't do enough to command a massive pay increase. But he did do enough to warrant the Eagles try to keep him. Spotrac.com estimates his market value to be $11.86 million over two years. It wouldn't be shocking to see the Eagles offer him a four-year deal in the low $20 million range with $7-9 million guaranteed.
LeGarrette Blount, running back
The 31-year old running back definitely endeared himself to the Eagles front office with 90 yards and a touchdown on 14 carries in the Super Bowl. But at his age, there will be concern that his skill set is about to dip. For a guy with a limited set already, that isn't good.
He's an important part of the Eagles running back by committee approach as the guy that can grind out the tough yards; he's a professional human battering ram. Pro Football Focus graded him at 69.8 (No. 41 among the NFL's running backs).


Philadelphia will likely make him an offer. But due to his age, he shouldn't expect to get more than a two-year deal worth around $10 million with maybe $3 million guaranteed.
Corey Graham, free safety
When he joined the Eagles this past season, he knew it would be a one-year thing if he didn't make an impact. In 14 regular season games, he didn't do a lot (38 tackles, two interceptions), but he did make an impact in the Super Bowl (eight tackles, five solo).
As an 11-year veteran, he is not likely going to attract many suitors looking for a full-time starter. But he could provide someone with some quality depth at a very important position (graded out in the high 70's the last three years by Pro Football Focus; 47th among safeties).
If the Eagles don't offer him a two-year deal worth $5-6 million, someone else will.
Free Agents—New England Patriots
Danny Amendola, wide receiver
If there was anyone that made his case for a better payday in the Super Bowl, it was Amendola (eight receptions for 152 yards; had 26 receptions for 348 yards and two touchdowns in the playoffs).
When the Patriots first signed him back in 2013, they had high hopes for him. But he never quite turned into 'the guy' while Julian Edelman turned into a superstar, Chris Hogan emerged as a real contributor, and the team acquired Brandin Cooks. So, he had to accept less money in restructured deals to stick with the team.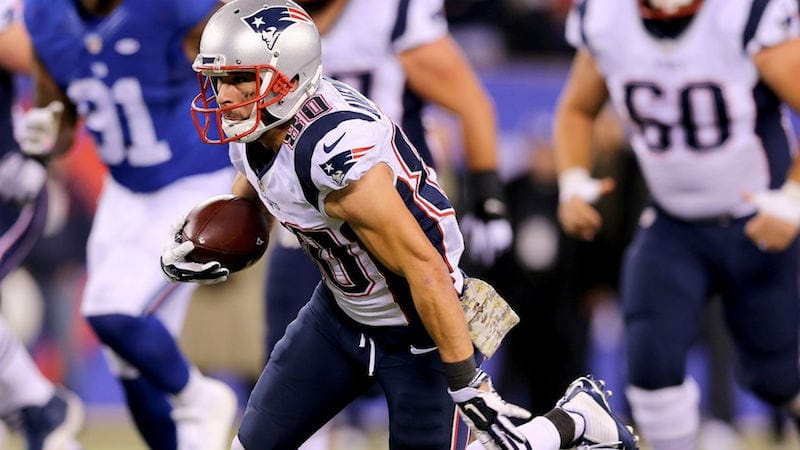 His regular season was not impressive once again (61 receptions for 659 yards and two touchdowns). But he nearly did a half a season's worth of work in three playoff games. There is potential in him, but he may never get to shine in the Patriots crowded receiver room.
He could be a great No. 2 receiver for the right team. It is not hard to imagine him getting a deal similar to the first one he got with the Patriots, $25-30 million over five years— just not with New England.
Dion Lewis, running back
He didn't do a lot in the Super Bowl (nine carries for 39 yards). But he was the workhorse for the Patriots running game this season. Since joining the Patriots three years ago, he has been a solid contributor when healthy. However, keeping him healthy hasn't always been easy.
Of course, when healthy, he has been good. According to Sportrac.com, he's good enough to warrant a three-year deal worth $15 million. Rumor has it, he is expecting something in the range of $15-18 million over three years with $10 million guaranteed.
New England is not going to pay him that. But someone will.
Nate Solder, offensive tackle
When you are already making $10.3 million a season, chances are you are not going to get a big pay raise no matter how good a season you have. But when you have a 40-year old superstar quarterback, you do what it takes to keep an offensive lineman happy.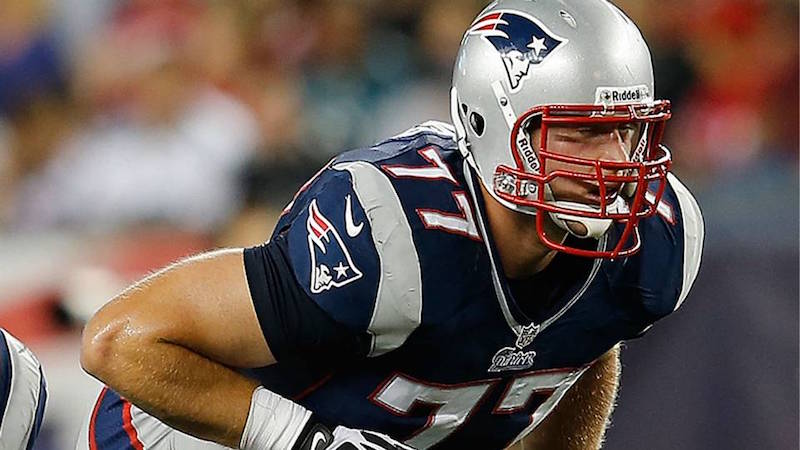 According to Pro Football Focus, Solder graded out as the No. 32 tackle in the NFL last season with a score of 75.7. He's a bit better at run blocking (83.2) than he is at pass blocking (69.8). According to Sportrac.com, he's worth $13.28 million a year.
The Patriots will want to make sure Tom Brady has the best protection possible. So, it wouldn't be surprising to see him get a five-year deal in the $55-65 million range.
James Harrison, outside linebacker
At the tender old age of 39, it is almost a miracle that he is even playing still. Unlike Tom Brady, he takes at least one mega-collision with one (or two) offensive lineman every play. To do it at an incredibly high level as he has is a testament to his insane offseason training regimen.
For some crazy reason, the Steelers let him go. But the Patriots were more than happy to snatch him up before the final game of the regular season. Statistically, he didn't do a ton. But anyone that watched the Super Bowl (and the other playoff games) knows he was disruptive. New England had him on the field for 69 of 75 snaps during the Super Bowl.
His age will be a concern. To rush the passer at his age is not easy– but he is still very good at it. But teams typically prefer to trend younger, not older. So, there is a chance they let him walk. If they want an on-field coach that can make plays, he's worth whatever he's paid.
He says he wants to play, so if the Patriots don't sign him, someone else will. But because of his age, no one is likely to offer him more than $5 million over the next two years.