---
College basketball fans want one of two things when they tune into a game. They either want to see their favorite team destroy someone or they want to watch a competitive, meaningful contest. Villanova fans probably loved watching their school destroy Lafayette 104-57 back in November. But Duke, Kentucky, South Carolina, and West Virginia fans likely found the game not worth their time.
Why not? Because it was not competitive and it didn't mean anything. Those are the two ingredients necessary to make fans want to watch a game. But it's the investment in the outcome of the game (because it's meaningful) that makes them want to watch it in its entirety.
As the 2017-18 regular season draws to a close in a few weeks, there will be more competitive and meaningful games for fans to enjoy. Some will be more competitive than they are meaningful. Some will be more meaningful than they are competitive.
But the following are games that stand a good chance of being both:
Creighton-Villanova (February 1): Excitement in basketball generally involves the same thing as excitement in football, scoring points. Both are among the top ten teams in the country in scoring: Creighton is eighth, with 86.5 points a game, and Villanova is fifth with 87.8 points. Villanova does it by being one of the better shooting teams in the country. Creighton does it with ball movement, solid passing, and by controlling the pace.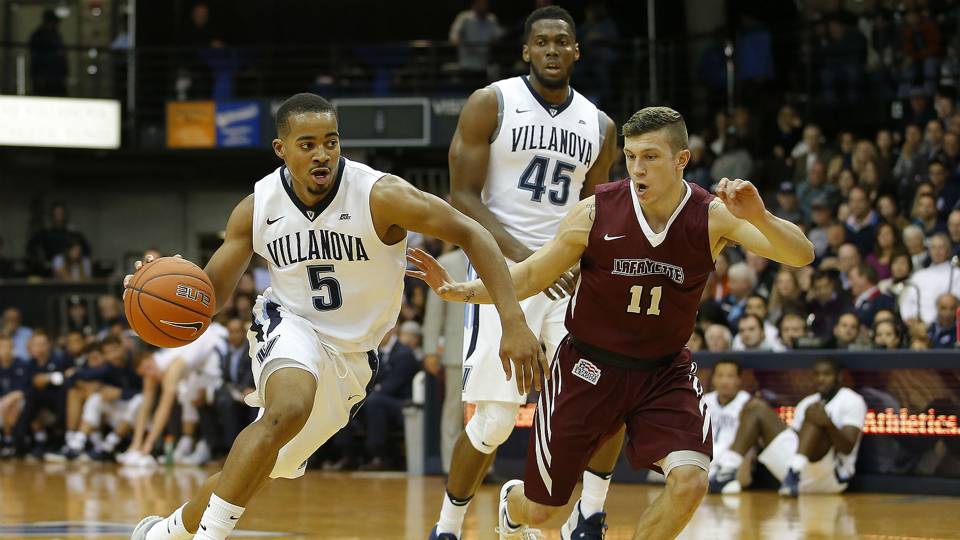 Their styles are different, but both squads are very good in their own right. Creighton has a shot to win it. Any time the No. 1 team in the nation has a legitimate chance to fall the game certainly becomes meaningful.
Ohio State-Purdue (February 7): The Buckeyes were not looking like serious contenders back in November when they dropped three of four. But they have since turned it around, are ranked, and even recorded a big win over then-No. 1 Michigan State. Purdue, on the other hand, is seven points away from being ranked even higher than No. 3 (they lost to Tennessee by three and Western Kentucky by four).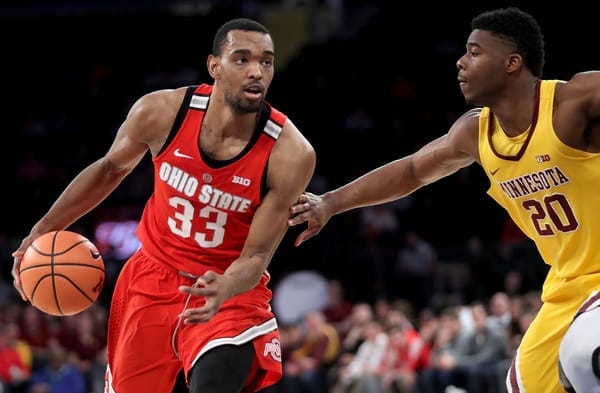 Purdue has the offense and defense to handle the Buckeyes, but with how Ohio State has been playing they could certainly give the Boilermakers a run for their money. Since the regular season conference title could be on the line, it will be the one game Purdue will likely classify as a 'must-win.'
Kentucky-Auburn (February 14): When Tigers assistant coach Chuck Person was implicated in an FBI probe to start the season, it would not have been shocking if Auburn had gotten off to a slow start. After an early loss to Temple, they rattled off 14 in a row before losing a second game, their first in conference play (to Alabama).
While Kentucky is still Kentucky, they are not the dominant force they normally are. If the Tigers take them lightly, the Wildcats are good enough to make them pay.  But if Auburn wants to have a shot at winning the conference title for the first time since 1999, they will not make that mistake.
West Virginia-Kansas (February 17): Kansas has owned the Big 12 for over a decade, but this year they may be hard-pressed to get the job done. If they can make it through a three-game stretch in mid-late February, they'll be in the driver's seat for another title. First up will be West Virginia (2/17) followed by Oklahoma (2/19), and then Texas Tech (2/24).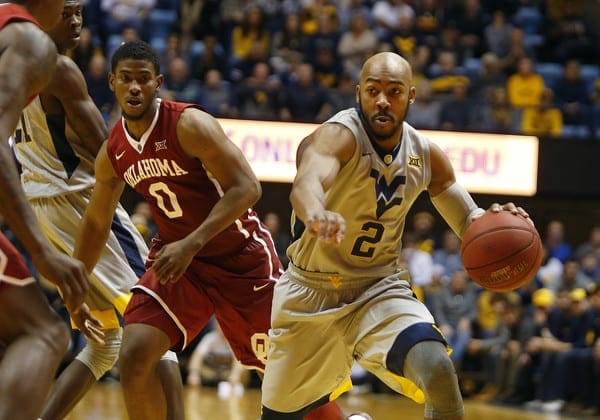 Despite a recent five-point loss to Kansas, many think the Mountaineers can end the Jayhawks reign. West Virginia led by 16 at one point during the loss. But the Mountaineer defense slipped down the stretch and allowed Kansas to pull out the win. The game will certainly be a good one, and if West Virginia can play a complete game, it could potentially be a win for WVU.
Wichita State-Cincinnati (February 18/March 4): There are other good teams in the American Conference. But the winner is likely going to be either Wichita State or Cincinnati. Since the Shockers have already lost two, a win by Cincinnati on February 18 could lock down the conference. Winning both will ensure the rest of the country knows they are a force to be reckoned with.
Wichita State will not make it easy for them, of course. The Shockers have enough offense to get it done (83.4 points/game; No. 25). But they could use better play on defense (69 points/game allowed; 98th). However, it may be strong enough. The Bearcats only average 77.6 points/game. But the Shockers will have their hands full against Cincinnati's No. 2 defense.
Gonzaga-BYU (February 3 and 24): BYU handed Gonzaga its only loss of the regular season last year. To add insult to injury, it was the last game of the regular season. But fans of both teams may not have been as shocked as the rest of the country. BYU has beaten Gonzaga four times in the last four seasons.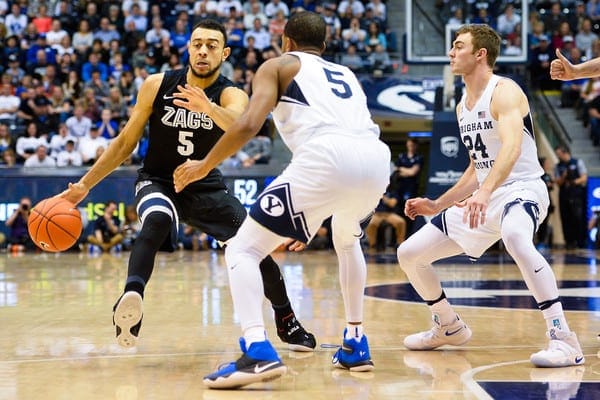 So- yes, this is going to be a grudge match between two talented teams. Gonzaga has a strong offense (third in the country). But the Bulldogs are not the best on defense (t-120th). BYU's weak point is its offense (131st). But the Cougars play pretty good defense (32nd).
North Carolina-Duke (February 8/March 3): These games will impact seeding in the conference tournament and the NCAA Tournament. But regardless of who wins, both will still be in the picture for the national championship. A better seed is nice, but both teams will be competitive in the postseason regardless of their seeds.
But if you want to watch some great basketball played by two of the best programs in the country, these games are a must. It is one of the best rivalries in sports; certainly, in college basketball. The show Duke's Grayson Allen will try to put on for Senior Night makes the March 3 game worth watching.