---
When free agency begins for the NFL, the best players are snatched up and signed to lucrative deals within days. Teams don't waste any time making the best free agents deals they can't turn down and it often doesn't take more than a week for the biggest free agents to sign with someone. Within two weeks, the best remaining free agents will have signed new deals as well.
After that, you have guys that are just hoping someone will pay them league minimum and veterans that have yet to realize they need to hang it up or think they deserve more than what anyone has offered. At this point, few—if any — big name free agents remain.
MLB free agency doesn't operate quite the same. Teams couldn't sign free agents until November 7th and couldn't go after free agents from another team for another five days. Many players do sign deals as soon as they can, but not everyone does.
But in just a few weeks, players will start reporting to spring training. Unless they sign a new deal in the days ahead, several big-name players may have nowhere to go. Chances are good they'll find a team in time, but for now, the following stars are still free agents.
Yu Darvish, starting pitcher (with Los Angeles Dodgers last season)
Many fans will remember Darvish as the guy who cost the Dodgers the World Series last year. While he wasn't at his best on the game's biggest stage, he has been one of the better pitchers in the league (3.42 ERA, 56-42 record; has averaged well over 200 strikeouts a season) since coming over to the Major Leagues from Japan in 2012.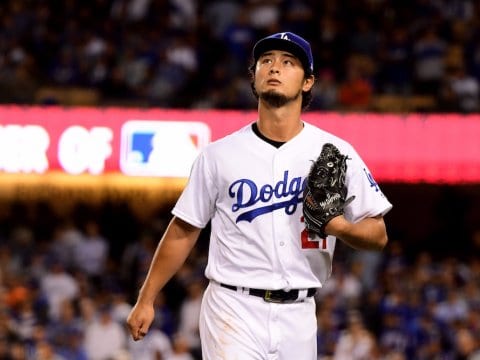 But Darvish hasn't been the same since missing the 2015 season with an injury. Let's be clear, he is still a good pitcher. He may not be an ace anymore, but he is certainly worth a spot in the middle of the rotation for someone.
Jake Arrieta, starting pitcher (with Chicago Cubs last season)
He didn't look too good with the Baltimore Orioles, but since joining the Cubs, he has evolved into one of the best pitchers in the game. In 2015, he was the NL Cy Young winner and wins leader. He followed that up by being an integral part of the Cubs World Series run in 2016. With what he's done in Chicago, you'd think the Cubs would do whatever it took to retain him.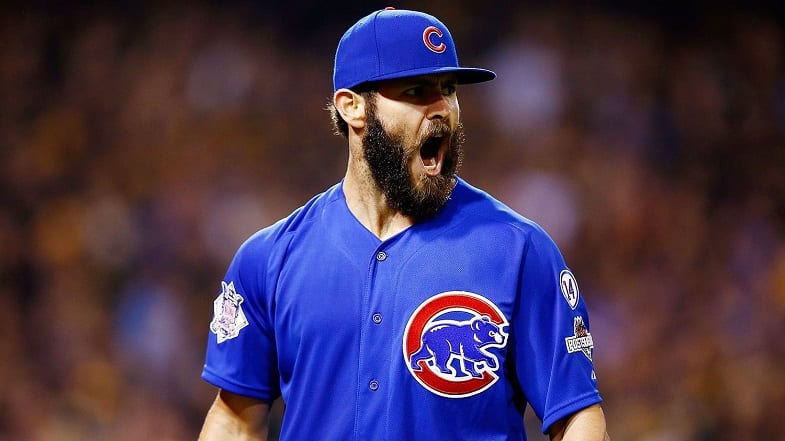 But the Cubs may be worried that his ERA may continue to climb (2015—1.77; 2016—3.10; 2017—3.53). Do they want to lock a guy down for $26 million a season for the next six years if they have reason to believe his ERA will soon be over 4.0?
Alex Cobb, starting pitcher (with Tamp Bay Rays last season)
After a respectable season in 2017, it appeared Cobb was in line for a deal worth $14-15 million a season. His best reported offer, so far, has come from the Chicago Cubs (three years, $42 million). He turned it down.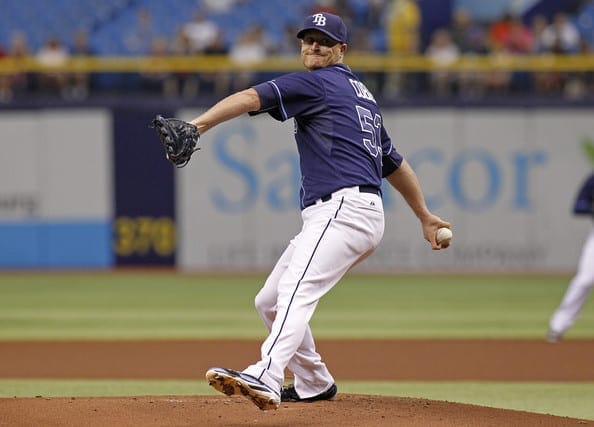 Supposedly, he has had serious talks with as many as 15 teams. At this time, he has yet to rule anyone out. But that doesn't mean they haven't ruled him out. If he isn't careful, teams will move on from him, his options will dwindle, and so will the salary in whatever offer he receives.
Jose Bautista, outfielder (with Toronto Blue Jays last season)
Bautista made the most of his 54-home runs in 2010. He went from getting paid $2.4 million that season to signing a five-year, $65 million deal before the 2011 season. Bautista had hoped to cash in further on his home run hitting prowess after hitting 40 home runs in 2015. But the Blue Jays didn't want to commit $150 million to a guy in his mid-30s.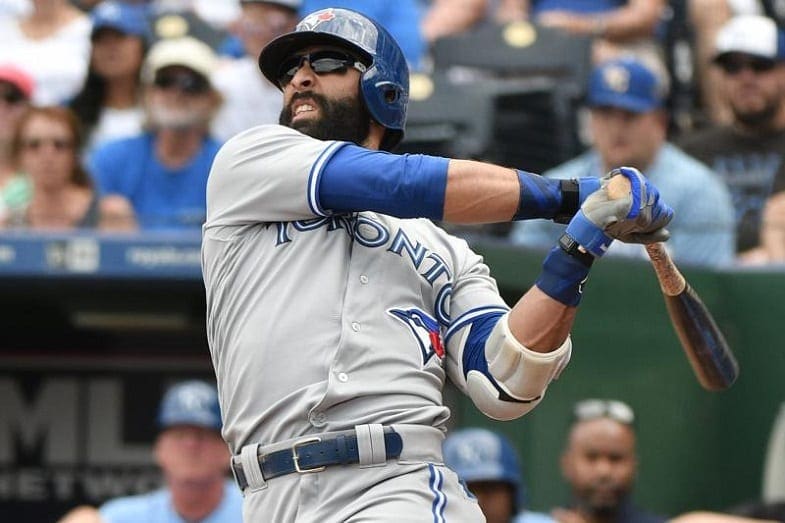 He played last season on an $18.5 million deal with a mutual option for the 2018 season. With his production declining, the Blue Jays have decided to decline his option. His 20+ home runs the last couple of seasons will hold some value for teams in need of a DH. But his range in the outfield is limited, and his batting average is—well, it's not good (.203 last season). His name will help sell tickets, but he may not help whoever signs him win many games.
Lorenzo Cain, outfielder (with Kansas City Royals last season)
At 32, he may be a little older than teams would like for a guy they are making a big offer to. But his production in recent years certainly warrants a significant one. He doesn't have a lot of power (57 career home runs). But he has hit .300+ in three of the last four seasons. He is a strong defensive player, and his speed has helped him steal 96 bases over the last four seasons.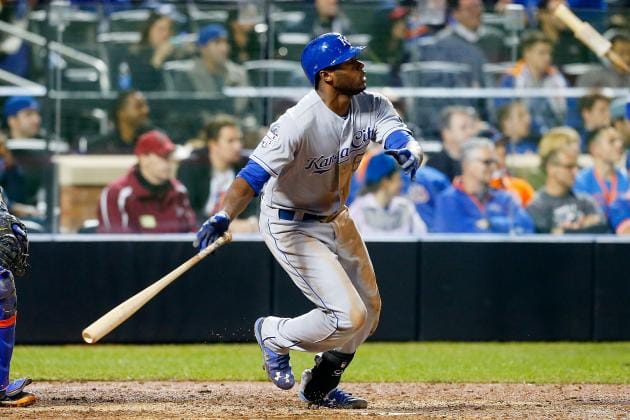 The Royals made him a qualifying offer, which he rejected. The team has also made it clear they want to cut payroll heading into the 2018 season. Chances are good they will not make him an offer he's willing to accept. The question is now whether anyone will.
J.D. Martinez, outfielder (with Arizona Diamondbacks last season)
The former Diamondbacks slugger's continued free agent status may be the most baffling of them all. After hitting .303 and 45 home runs in 2017, you'd think teams would be lining up to sign him. He's hit .300+ in three of the last four seasons and 20+ home runs the last four.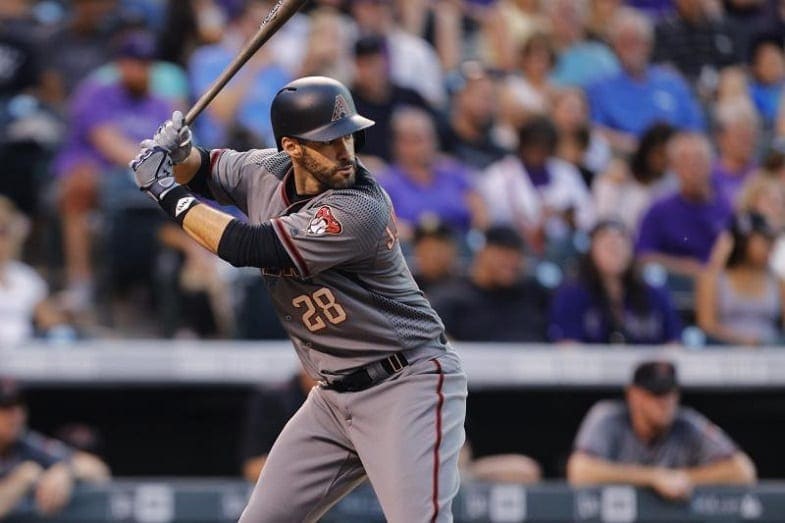 So, the power behind the 30-year old's swing is real. But it sounds like his agent may be holding out for too much. He is reportedly seeking $30 million/season over six or seven years for Martinez. Rumor has it, the Red Sox initially offered $100 million over five years. They have since upped the offer to $125 million.
Eric Hosmer, first base (with Kansas City Royals last season)
A player with a resume  such as his should be garnering a ton of attention from teams. He helped the Royals win the World Series in 2015. The following year he was named the MVP of the All-Star game. Last season he won his fourth Gold Glove and hit .318 with 25 home runs and 94 RBIs. At the tender age of 28, he could be a good building block or an upgrade for a contender.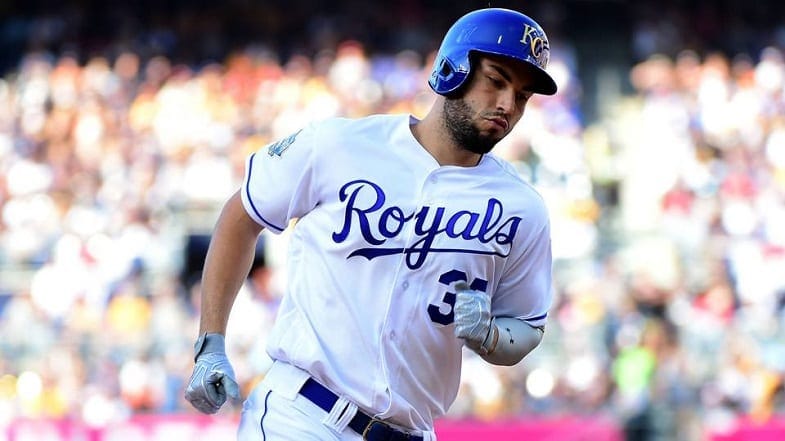 He's rumored to have been offered $140 million by the Padres and $147 million by the Royals. The length of either offer is unknown. But since he hasn't taken either, there are some who believe they may be phantom offers intended to spark discussions.