---
Next to winning the World Series, free agency is probably the one thing baseball players dream of happening someday. Yes, everyone wants to make it to the very top of the game (the World Series), but at the same time, they'd like to get paid really well in the process  – which is where free agency comes in handy.
Free agency typically ensures that the best players get the opportunity to capitalize on their talent and skill by forcing teams into bidding wars. The market has been strangely quiet this year, but as Spring Training approached several players began to see the offers they were waiting for—but not everyone.
Could the front offices of every MLB team be onto something? Have we been witness to a new negotiating tactic this offseason? We can't know for sure until after the 2018 season. But it would be shocking to see teams hold back when the 2019 offseason rolls around.
There will be too many high-profile, mega-talents on the market.
Those mega-talents, and every other soon-to-be free agent, will be trying to do the same thing this year. They will all try to make the most of their contract year. The better they play this year, the higher the salary they can command in free agency.
Of course, teams do not just look at the previous season when making a free agent an offer. But it certainly helps drive up the initial offer when a player is coming off a great year.
The following guys are heading into contract years this season, and will try to give teams a reason to break the bank to acquire them:
Bryce Harper, Washington Nationals, outfielder
Harper's whole life has been about getting to this point. He'll be 26 in October. He's won Rookie of the Year, MVP, and been named to five All-Star teams. It's safe to say that he is one of the best baseball players in the league right now—and he's yet to hit his prime.
For the last year, there has been talk about him becoming the first $400 million man when he hits free agency. Since his rookie season in 2012, he has hit .285 with 150 home runs and 421 RBIs. Last year he hit .319/.413/.595 with 29 home runs in 111 games. If he maintains the status quo, it will not be shocking to see someone offer him that $400 million.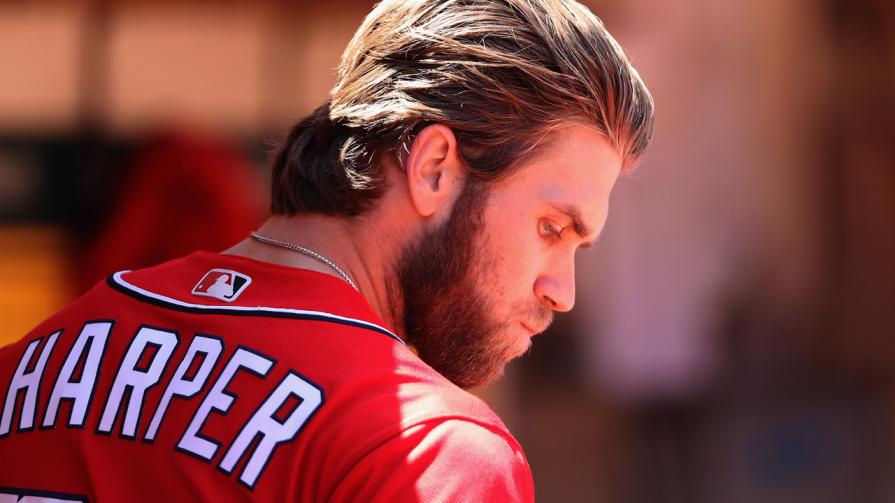 Should he improve on those stats it could be even more. It all depends on how badly the teams with super-deep pockets want to add one of the most potent offensive weapons in the game to their roster.
Andrew Miller, Cleveland Indians, relief pitcher
He tried to make it as starting pitcher for the first few years of his career, but it never quite panned out. When he switched over to a relief role full time in 2011, his game began to turn around. Since then he has a .89 WHIP, 2.01 ERA, and struck out 14.1 batters per nine innings pitched.
That's not just good, that's phenomenal, and he's getting better with age. The past three years have seen him earn a .79 WHIP, 1.63 ERA,  and he struck out 14.4 batters per nine innings. He may be a little on the old side for a professional ball player. But with how he's pitching, who cares?
Whatever the record contract is for a reliever should be broken by whoever signs him—that is, assuming he continues to live up to the hype this year.
Craig Kimbrel, Boston Red Sox, closer
Plenty of teams will change closers at some point in the season, but the Boston Red Sox will not be one of them. He is easily one of the top relief pitchers in the game today. The only thing more staggering than his career numbers (1.80 ERA, .91 WHIP, 14.77 strikeouts per nine innings) are the numbers he produced last season (1.43 ERA, .68 WHIP, and 16.44 strikeouts per nine innings).
The only way the Red Sox can justify low-balling him on his next contract would be by pointing out his 3.40 ERA from the 2016 season. Who is the real Kimbrel, they'll say? The 2016 version or the 2017 one? But if they are foolish enough to do so, his agent will point out the three consecutive seasons in Atlanta with a sub-2.0 ERA.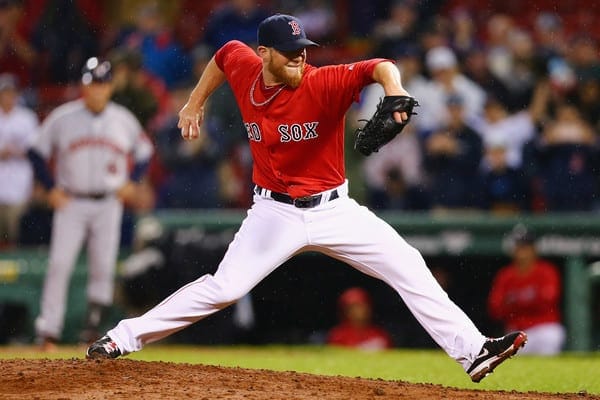 He is the best in the business right now. Should he continue to be among the best this season, he's going to be in line for a massive payday in the offseason.
Marwin Gonalez, Houston Astros, outfielder
In the five seasons prior to last year, Gonzalez had been a good player for the Astros. But last year during their World Series run he turned it up a few notches (.303/.377/.530 with 23 home runs). He pretty much set new career highs across the board.
But before he can get paid, teams will want to know if he can do it again. With the batting lineup he'll be a part of this season, there is a very good chance that he will. Should that happen, he'll become a very valuable commodity on the free agent market.
Yes, Houston could re-sign him. After all, the owner has stated he isn't concerned about the price tag as long as the team wins championships. But filthy rich guys don't get that way for a reason. He'll have to pay Carlos Correa soon. It will be George Springer's turn sometime in the near future as well. Jose Altuve just signed a five-year, $151 million deal.
So, chances are, he will not get his payday from Houston. But someone will give it to him.
Clayton Kershaw, Los Angeles Dodgers, starting pitcher
Kershaw is already set to make a base salary of $33 million this season. It will be $32 million in 2019 and $33 million in 2020. That is, unless he opts out and becomes a free agent again.
But why would he do such a thing? When he signed it, he had just won his second Cy Young Award. He also finished the 2013 season with a sub-2.0 ERA, the first of his career. The stage was set for a massive payday, and he got it. But after winning a third along with the NL MVP in 2014 and striking out 300+ in 2015, the stage is set for another one.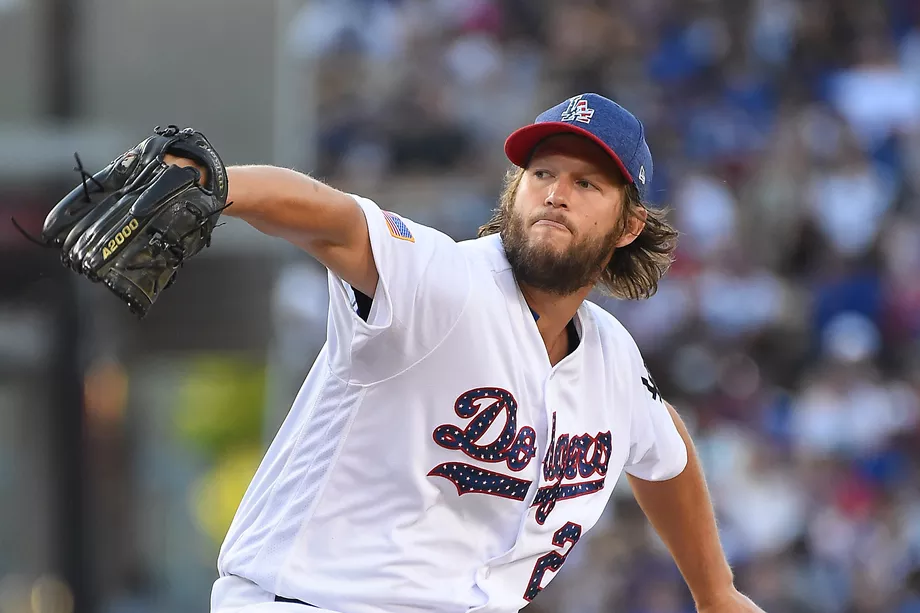 Should he have another stellar season, he should absolutely opt out and become a free agent. If the Dodgers don't make him a $40 million/season pitcher, someone else will.
Manny Machado, Baltimore Orioles, shortstop
If Harper becomes the first $400 million man, Machado may be the second. He doesn't hit as well as Harper (.259/.310/.471 last season). But teams are going to fall all over each other for a guy that will turn 26 this year and has hit 33+ home runs in the past three seasons.
Should he hit 30+ home runs again and improve his batting average, the offers will come fast and furious. Depending on how well the move to shortstop goes, he may become the first $400+ million man.
Josh Donaldson, Toronto Blue Jays, third baseman
Donaldson has been one of the most reliable power hitters in recent years. He's averaged 37 home runs over each of the past three seasons. He's also hit at least 24 in each of the last five. In those five seasons, he recorded 100+ RBIs in each.
Teams will pay a guy a ton of money if he can produce as Donaldson has. Even though he only played in 113 games last season, he still hit 33 home runs and 111 RBIs. Therein lies the only issue with him—health.
Some of his suitors will be quick to point out his recent injury woes. They point out his age (he's 32, turns 33 in December) and say older guys get injured more. No one wants to drive up the armored car to a guy they can't trust will be in the lineup.
But he will be worth a pretty penny to someone ($20+ million/season). That is if he can continue hitting the ball out of the park.