---
It is about to get real for football fans. Starting with a five-game slate on December 16, Bowl Season is about to bombard fans with as much football as they can handle. Between the 34 Bowl games prior to New Year's Day and the NFL, it will not be hard for fans to get their football fix for the next few weeks.
But for many fans, it's too much. While they may want to watch as many games as possible, it just isn't humanly possible to watch them all. You can only say, "Sorry honey, but the game is on," so many times before she ditches you for a baseball fan.
Does that mean you have to DVR everything and avoid your buddies, ESPN, the internet, and social media until you get a chance to watch the game? No! But what you do have to do is prioritize.
Easier said than done, though, right? How can you prioritize if you don't know much of anything about most of the teams involved?
The answer to that question actually is easy. You check out our list of the most interesting, compelling, and entertaining bowl games played before New Year's Day.
Las Vegas Bowl: #25 Boise State vs. Oregon — Dec. 16, 3:30 PM ET: Had Oregon not lost quarterback Justin Herbert for five games during the season to injury (of which they lost four) the Ducks would have earned a more prestigious bowl game.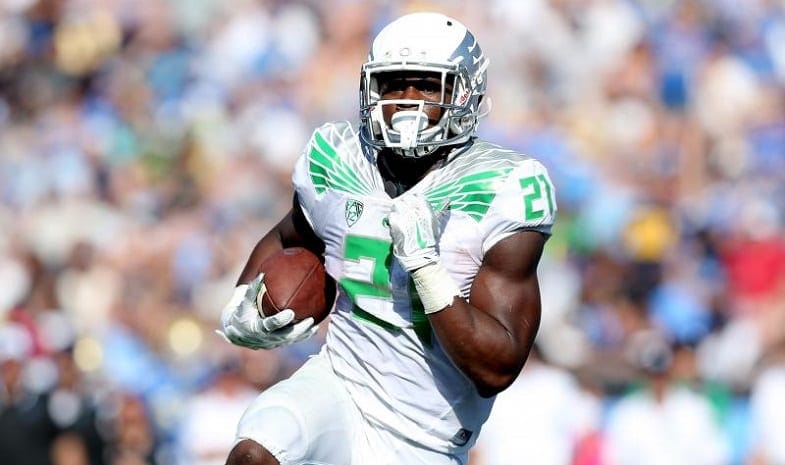 If Boise State had not lost a triple overtime game to Washington State or suffered its worst home loss since 2001 to a decent Virginia team, they'd be in a better game too (probably deserve a better one anyone).
The Las Vegas Bowl will easily be the best of the five bowl games that kick-off Bowl Season on December 16.
Bahamas Bowl: Ohio vs. UAB  — Dec. 22, 12:30 PM ET:  This is a relatively young bowl game, but let's be real—it's the one game you would love to go to in December since it is in the Bahamas! It helps that during its three-year existence it had a wild and crazy game in two of those years (2014—Western Kentucky 49 Central Michigan 48; 2015—Western Michigan 45 Middle Tennessee 31).
With its track record of exciting games, this one should be on every college football fans radar. But it also deserves a little respect since it features one team that was resurrected this season (UAB) and qualified for bowl-eligibility. Ohio has a pretty decent program, too.
This is the game you see on the schedule and wonder why in the world would anyone waste time watching it. But then later, when you hear how it went, you wish you had watched it instead of three hours of The Big Bang Theory reruns.
Armed Forces Bowl:  San Diego State vs. Army — Dec. 23, 3:30 PM ET: You could do what your significant other wants and watch The Christmas Story and Elf for the 25th time. Or you could watch the best rushing offense in college football (Army) face this season's rushing champion, San Diego State's Rashaad Penny (2,027 yards).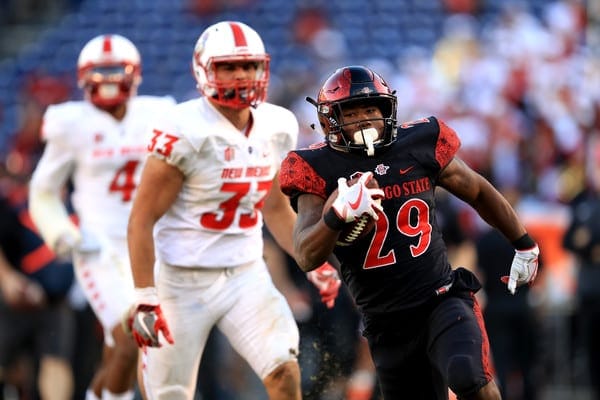 What will be interesting to see is if Army's 54th ranked run defense can handle Penny better than San Diego State's eighth-ranked run defense can handle Army.
If you love smash-mouth football, this is your game. If you favor the passing game and find teams that run the ball boring, then this one isn't for you (but there may be a soccer game on).
Birmingham Bowl: Texas Tech vs. South Florida — Dec. 23, Noon ET: This will not be the most well-played football game of the Bowl Season. But it will probably be the most exciting and high scoring one. Neither team is known for playing stellar defense, but both can put up some serious points (Texas Tech scored 50+ three times and 30+ seven times; South Florida scored 30+ nine times).
Unlike previous years, Texas Tech is capable of playing some defense while airing it out. South Florida has one of the better run games in the country but isn't half bad at throwing the ball either.
On paper, South Florida appears to have a decent enough defense to stop the Red Raiders. But the only Power Five schools they've played were not very good. They've never seen a passing game of Texas Tech's caliber.
What does this mean? Expect this game to have a ton of big plays from both teams.
Texas Bowl: Texas vs. Missouri — Dec. 27, 9 PM ET: If you missed the Texas-USC game early in the season, you missed one of the best games of the season. Freshman quarterback Sam Ehlinger showed he can handle the big stage and doesn't back down from any challenge. The defense also showed that it is capable of playing up to the competition as well.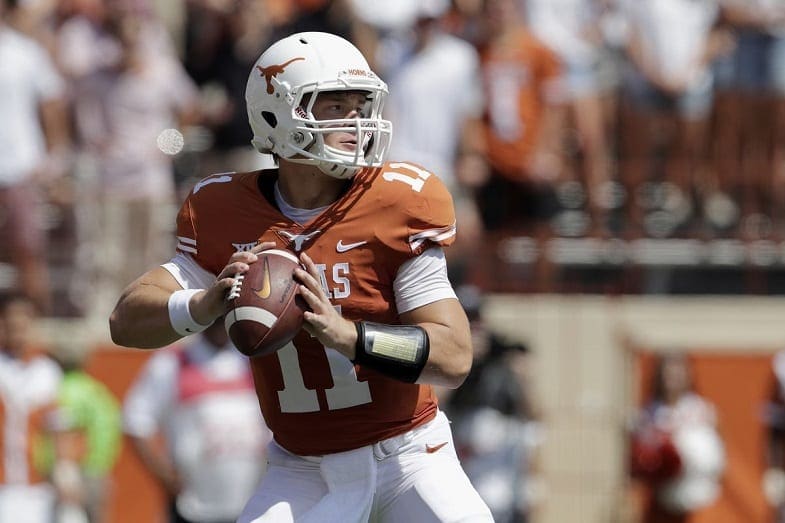 Missouri started the year with an offensive explosion against an FCS team, but that same FCS team gashed their defense. So, when the team started playing FBS teams things didn't go well and they lost five in a row. But to become bowl eligible, they won their last six games including four conference match-ups.
If both quarterbacks can get on track, this one has the potential for greatness.
Belk Bowl: Wake Forest vs. Texas A&M — Dec. 29, 1 PM ET: Kevin Sumlin needed to go, but he is leaving Jimbo Fisher with a team that is much better than its record would indicate. The losses to Alabama, Mississippi State, and Auburn were expected. But the team should not have lost to UCLA or LSU. But just like the 2016 season, they were not ready to play with their second-team quarterback. The defense made LSU's Danny Etling appear to be a first-round pick (which put the nail in John Chavis's coffin).
Wake Forest has a pretty good quarterback in John Wolford that could pick the Aggies secondary apart if his offense was at full-strength. But it will be minus his best receiver, Greg Dortch. However, Wolford is a two-way threat, something Texas A&M has struggled with this year.
Wolford will likely have a good day against the A&M defense. But Nick Starkel and the Texas A&M run game should have an even better one against Wake Forest's defense. The Belk Bowl will not approach greatness, but it will be pretty darn good.
Liberty Bowl: Iowa State vs. #20 Memphis — Dec. 30, 12:30 PM ET:  Iowa State made headlines this year with surprise wins over Oklahoma and TCU. They showed they have enough defense to stop an explosive offense by taking down Texas Tech. But then they played lackluster games against teams that barely qualify as decent in Texas, Kansas State, West Virginia and Iowa.
So, they have the potential to play great, but only if they aren't challenged too much—which is why Memphis is the perfect team for them to play in a bowl game. The Tigers have an incredible offense; it's the second-best scoring one in the nation. They will put up some points against Iowa State.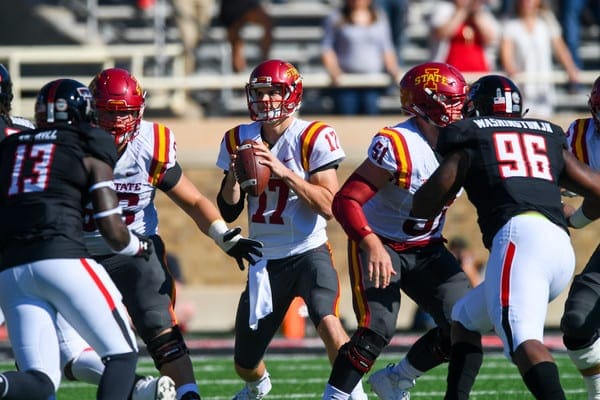 But their defense is suspect on its best days.  Iowa State's Kyle Kempt will probably not throw for nearly 500 yards like UCF did in the AAC Conference Championship Game, but he'll make sure the Cyclones are in what will be a thrilling, high-scoring game until the end.
Honorable Mention (primarily because of QB's)
Camellia Bowl: — Middle Tennessee vs. Arkansas State — Dec. 16, 8 PM ET:  Neither team appears to be overly impressive in any way, shape, or form. But Arkansas State's Justice Hansen is the best quarterback you've never heard of. He'll be on an NFL roster once he's done with the college game.
Idaho Potato Bowl: — Central Michigan vs. Wyoming — Dec. 22, 4 PM ET: The only reason anyone that isn't an alumnus of either university should watch this game is that they are tired of hearing commentators and TV analysts talk about how awesome Wyoming quarterback Josh Allen is. Finally, a chance for most of the nation to see the player behind the hype.
Foster Farms Bowl: Arizona vs. Purdue — Dec. 27, 8:30 PM ET: This one almost makes the most watchable list because Purdue is much better than their 6-6 record would indicate. They hung with some very tough competition this year in two of their losses (Louisville, 35-28; Wisconsin, 17-9) and lost two others by three points combined (Rutgers, 14-12; Nebraska 25-24).
But Arizona quarterback Khalil Tate makes this one a must for the Honorable Mention list. Watch this game and you'll be able to say "I knew it" when he wins the Heisman in 2018.
Sun Bowl: #24 NC State vs. Arizona State — Dec. 29, 3 PM ET: Ryan Finley (NC State) and Manny Wilkins (Arizona State) are excellent quarterbacks on good teams that could be great if they had better defenses.