---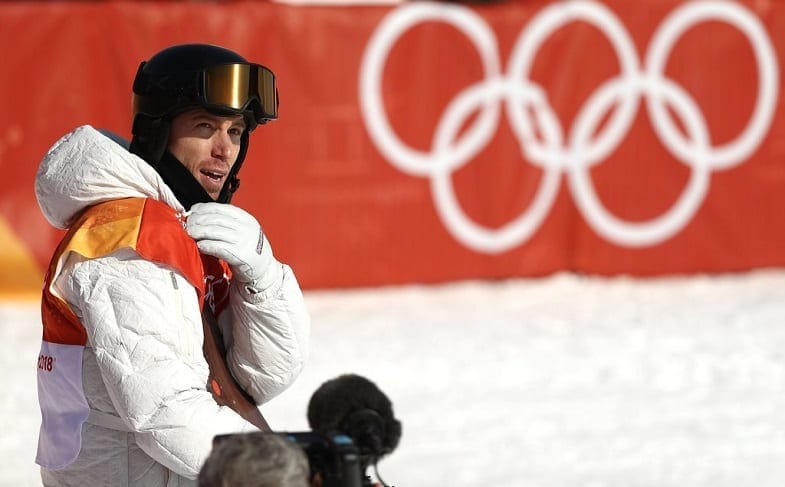 Four years after he failed to medal at the 2014 Winter Olympics in Sochi, American snowboarder Shaun White had one final chance to win his third-ever gold medal on Wednesday in PyeongChang.
Need a bit more drama? White's final run at the half-pipe was the final run of the entire competition, and he was trailing 19-year-old Ayumu Hirano from Japan, who scored a 95.25. White had scored a 94.25 on the first run, then fell on his second, scoring only 55.00. Hirano had scored a 32.25 on his first run before scoring the 92.25 on the second and falling on his third (ending his third with a score of 43.25).
The Flying Tomato (a nickname he earned for the color of his hair), put on a spectacular show on the world's greatest stage during his final run, landing back-to-back 1440s in a combination he had never successfully landed before.
His final score: 97.75.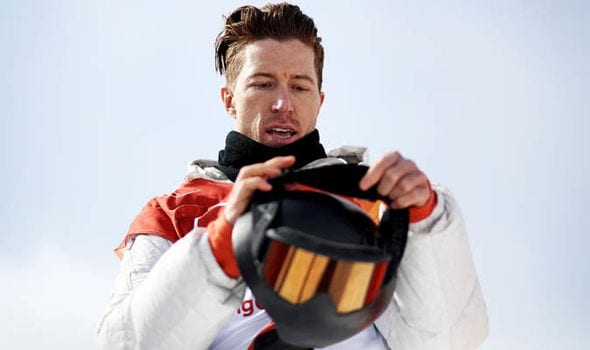 "Honestly it's one of the most challenging runs I've ever done. I didn't even link the combination, the back-to-back 1440s until I got here, today, this morning," White admitted. "The final run was the best I've ever done in my career and I did it when I had to do it at the clutch moment in front of all my friends and family – and the world was watching."
It was just a few months ago that White had attempted a combination in New Zealand that landed him in a hospital. That attempt ended in with 62 stitches in his face, after he landed face-first on the icy surface. 
Is he the greatest snowboarder of all time?
"Yeah, you can say that. I wouldn't disagree."
There aren't many who will disagree, at least not at this moment in time after his composure and showing in PyeongChang. Not to mention, the gold medal is White's third and the most ever for any snowboarder at the Olympics.
Hirano's silver is his second, after finishing second in the half-pipe in Sochi as well. Australian Scott James won the bronze, becoming the first Australian male snowboarder to medal at the Winter Olympics.
But the day was all about White, and his historic run is also an historic moment for Team USA. White's gold was the fourth gold of these games for the Americans and marked the 100th Winter Olympics gold for the USA over 23 Olympic games and nearly 100 years of competition.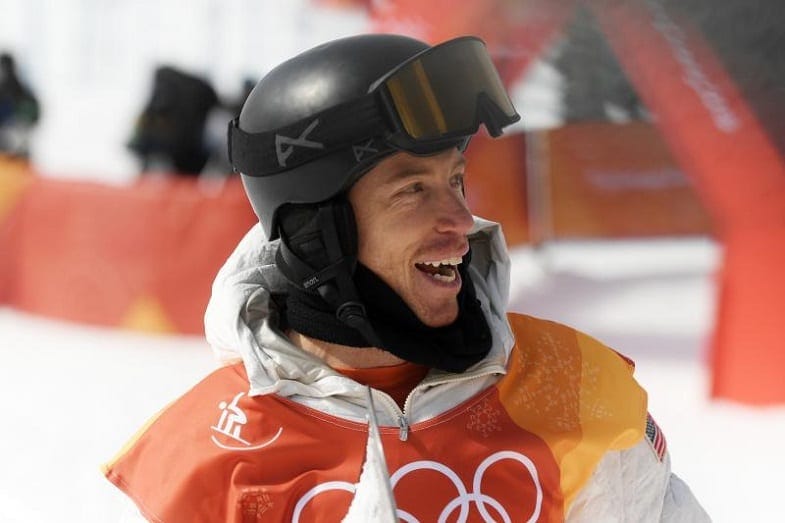 Here's a breakdown of the number of gold medals Team USA won in every Winter Olympic games over these 94 years of competition: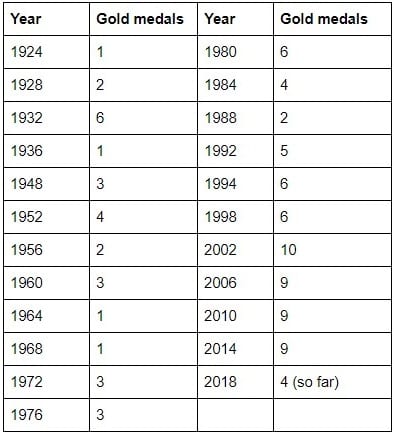 Norway currently leads all countries with 121 gold medals.
Bonus: While White's run was entertaining and historic, watching NFL defensive end Akbar Gbajabiamila watch White may have been even better than watching White himself: