---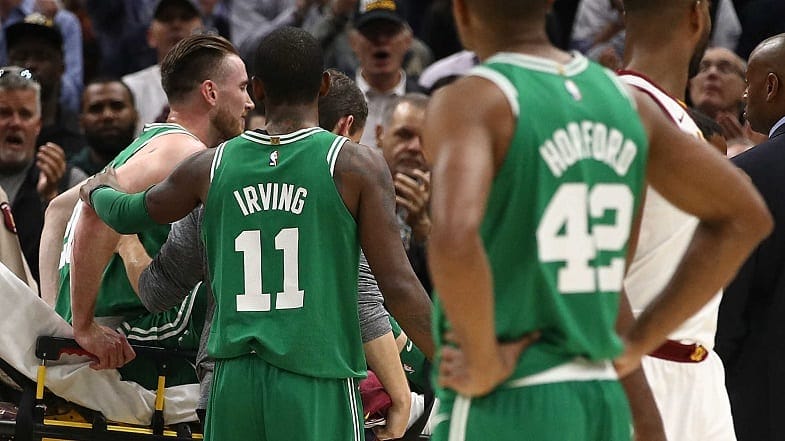 When the Boston Celtics had the opportunity to acquire a talent like Gordon Hayward, no one questioned them for doing so. However, the problem in doing so, and acquiring Kyrie Irving as well, was the salary cap. With two well-paid superstars on the roster, many of the role players from last year's squad were going to have to go.
This meant revamping the entire team around Hayward and Irving. It was a risky move, overhauling a roster that made it to the Eastern Conference Finals last season, but the Celtics did it.  They put their faith in head coach Brad Stevens being able to mold a team around Irving and Hayward.
But then they lost Hayward during the first game of the 2017-18 season.
After Hayward dislocated his ankle and suffered a fractured tibia in his left leg, expectations for the Celtics season plummeted. But rather than give up on their season like everyone else did, they did what no one expected of them — they started winning a lot of games without Hayward.
With each win, the expectations began to rise again to where they were when the season started. Would it be easier with Hayward? Probably, but that's life, they just had to go on without him. However, as the regular season gets closer to the end, Celtics fans have begun to wonder something.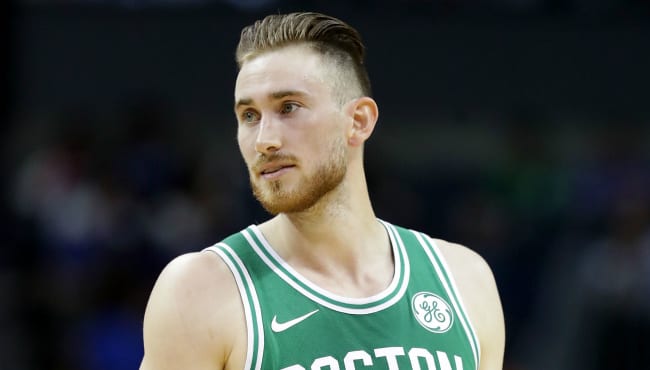 The team is pretty good as it is, but what if they could get Hayward back in the lineup before or during a playoff run? They would undoubtedly be a better team with him. He is also just 27 years old, and he is under contract for three more years. Having him back sooner rather than later would be great.
But is the risk worth the reward?
If they make it to the Finals and win, of course it's worth it. But what if they don't? What if they end up doing further damage to his injured leg? What if that damage forces him to have another surgery that puts his availability for next season in question?
Do you risk the future for potential glory during the present?
Some would say yes without hesitating. Hayward is getting paid the salary he's getting to help the team win championships. If he can help them win one this season, then he absolutely should return. But just as many would say no. It would be great to see him in the lineup this season, but they would say a shot at glory now is not worth putting future glory at risk.
Dislocated ankles and broken legs are nothing to play with. Start working too hard too soon, and there is a good chance he could injure something. Do enough damage, and we could be talking about the 2018-19 season being shot before this one is finished. If significant enough damage occurs, he could be out even longer.
Of course, when you hear Hayward talk about holding out hope for a return, it is hard not to get a little excited about possibly seeing him play this season.
"The hope is still there," Hayward said. "It's something where I'm really honestly not even thinking about it. I know we're getting toward the end of the year. It's something that I'm still working toward, but if it doesn't happen, it doesn't happen."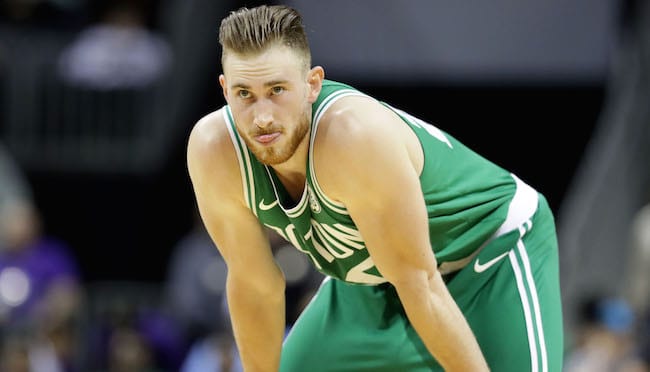 But as a competitive player making a lot of money, do we expect him to say anything else? Of course, he is going to talk about coming back sooner rather than later. That's where the team must step in and make the right decision for him and the future of the franchise.
Celtics head coach Brad Stevens has made his thoughts clear—Hayward won't play this year. But when fans see videos of Hayward working out and making shots, they get excited. The team seems to have broken out of its momentary funk. But it's too soon to judge whether they can take the East or not. As long as there's doubt, fans will want to see Hayward playing as soon as possible.
However, Celtics general manager Danny Ainge isn't too optimistic, saying in early March that Hayward still isn't putting his full weight on his foot and that he's "not close" to being 100 percent cleared physically. Adding that there is a mental aspect to Hayward's return as well. 
It sounds like even if he were to be cleared to play, it is going to be a while still. But the Celtics don't have "a while."  There are just a few weeks left in the regular season. More than likely, he will not get cleared during the regular season. Even if he did, he wouldn't have enough time to get back into "game" shape.
So, chances are the team is not going to have to decide on whether to play him or hold him out. But the original question was not if they would bring him back, but should they bring him back. Well—if you had $127.8 million invested in him what would you do?