---
When the Los Angeles Rams drafted Jared Goff in 2016, they felt they had the quarterback of the future and the guy they needed to pair with the running back of the future, Todd Gurley. But then both went on to have terrible seasons in 2016, and once again, the Rams were one of the worst teams in the NFL (4-12).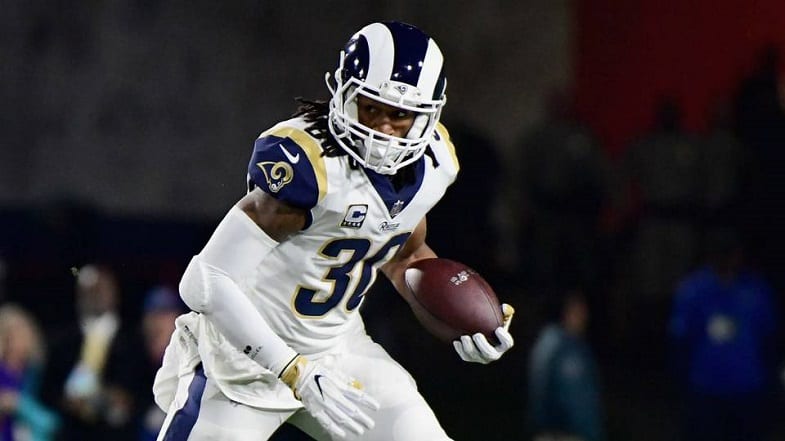 As it turns out, all they were missing at the time were the head coach and defensive coordinator of the future—which they hired following that season. It was a risk hiring the youngest head coach in NFL history in Sean McVay who was just 30 years old. But he was widely viewed as an offensive genius.
By hiring Wade Phillips to take care of the defense, the team had both sides of the ball covered—and it worked. They went from 4-12 in 2016 to 11-5 last season. They ended up losing to the Atlanta Falcons in the wild-card round of the playoffs, but they showed fans, talent evaluators, and oddsmakers enough to become a Super Bowl contender in 2018.
They have made made some significant roster changes during the offseason, primarily additions although they did lose a couple of guys as well. While the guys they lost were good players, the consensus is that they became a much better team.
Oddsmakers have given them better odds to win the Super Bowl next season, but not the best. However, take how good they were last season and add to that the addition of some key guys, should they be favorites?
First, let's examine how their odds have progressed.
From pre-Super Bowl LII to post-free agency
The Rams had a very good season last year. At times, they looked downright scary and ready to make a push for the Super Bowl. But in the end, they finished with a respectable but not fantastic 11-5 record and lost in the wild-card game.
At that point, they deserved to be in the conversation about Super Bowl contenders, but not among the elite. Their odds of winning Super Bowl LIII prior to Super Bowl LII reflected as much— 20:1. Following Super Bowl LII, for no apparent reason, they received a slight boost to 18:1.
Just like every other team in the NFL, they approached the offseason with plans in mind that would increase those odds—and they worked. Through a series of trades and free agent signings, their odds of winning Super Bowl LIII improved to 14:1 following the first week of free agency.
Yes, they lost Sammy Watkins and Trumaine Johnson. They also traded away linebackers Alec Ogletree and Robert Quinn for draft picks. But they added Marcus Peters, Aqib Talib and Sam Shields.
Losing their starting linebackers stung, as did losing Johnson. But Ogletree and Quinn struggled against the run last year. As long as they find decent replacements, their loss will not be a big deal. While Johnson was good, adding Talib and Peters makes the Rams secondary better.
Sammy Watkins was not much of a factor and is not going to be missed.
Ndamukong Suh
At 14:1, the Rams had the fifth-best odds to win Super Bowl LIII in the NFL. But the offseason had just begun, and the front office was not done making changes. When defensive lineman Ndamukong Suh became available, few expected the Rams to be interested in him. After all, they still had Aaron Donald's contract extension to worry about signing.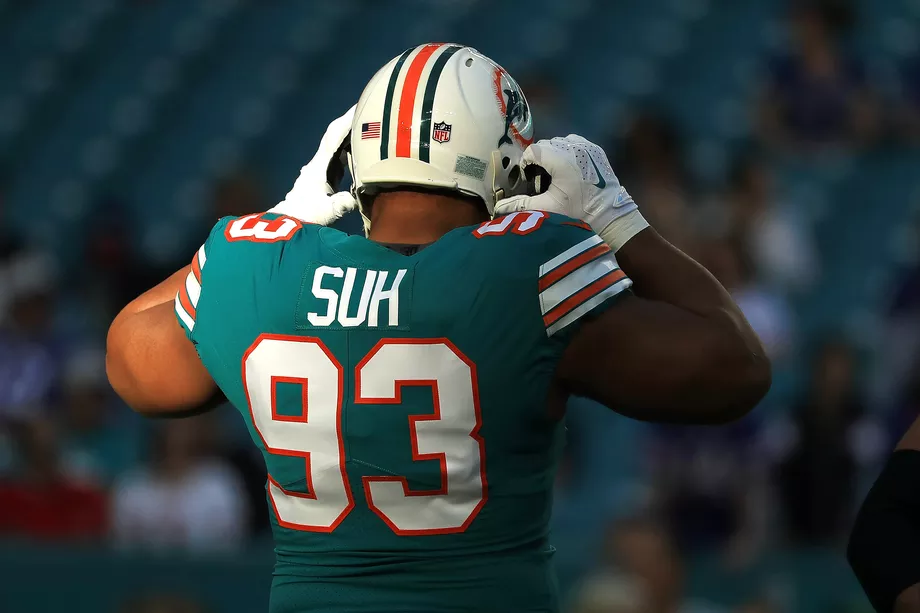 Suh wouldn't come cheap. No one expected them to foot the bill for Suh and Donald. But if they did, talk about a dream defensive front, right? Sure enough, they did. Suh will make $14 million on a one-year deal. For that one year, the Rams will have two guys anchoring their defensive front that have both been 3-time First Team All-Pros.
It's unprecedented—and if they are anything short of spectacular next season, it will be a disappointment. Oddsmakers don't foresee the duo being a disappointment. Signing Suh improved the Rams odds to 12:1.
Brandin Cooks
With the best free agents signed to new teams, it seemed as if the Rams were done making big moves, at least until Draft Day. As luck would have it, they found a way to make one more.
After exploring a possible trade with the NY Giants for Odell Beckham Jr., LA's front office made a deal with the Patriots instead. They traded away their first-round pick in the 2018 Draft and a sixth-round selection, and received WR Brandin Cooks and a fourth-round pick.
Sammy Watkins didn't do much in 2017, but he was still a deep threat that defenses had to respect. With him now in Kansas City, the Rams needed a vertical threat. Cooks happens to be one of the best. Of the 65 receptions (1,082 yards and seven touchdowns) he had in the '17 season, 16 of them were for 20-plus yards (tied for first with DeAndre Hopkins).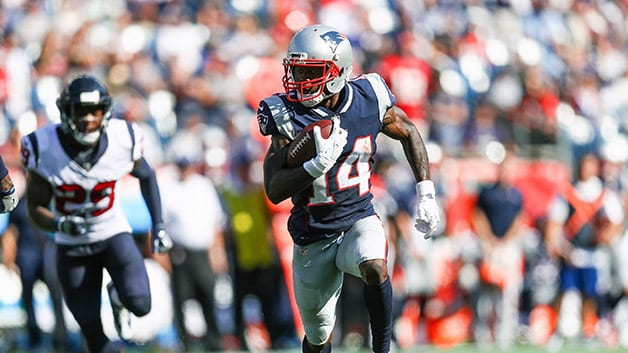 The Patriots reportedly wanted to sign Cooks to an extension. But when that proved to be difficult, they decided to get something for him instead.
The Rams already had a talented receiver room with Robert Woods, Cooper Kupp, Josh Reynolds, Pharoh Cooper and Mike Thomas. Adding Cooks to the mix makes it one that will give secondary coaches nightmares.
Oddsmakers must agree. The addition of Cooks improved their odds to 9:1, third best in the NFL, behind the Patriots (6:1) and Eagles (17:2).
Should their odds be better?
As Super Bowl champs with most of their starting players coming back, the Eagles should absolutely be one of the top two teams. When it comes to the Patriots, as long as they have Tom Brady behind center and Bill Belichick on the sideline, they should be right up there as well.
However, should Rob Gronkowski surprise the world and decide to retire, well, that may knock them down a peg or two.
The Rams are a good team that has gotten a lot better. But they don't quite deserve to have better odds than the Eagles or Patriots, at least not yet. They need to upgrade their linebacker corps. Mark Barron is a very capable veteran, but next to him will be a bunch of young, unproven talent.
If no one steps up or if they don't manage to get a steal in the third-round (since they don't have a first or second-round selection), this position group could be their downfall in 2018.