---
When the New York Yankees lost hard-hitting outfielder Aaron Judge to a wrist injury in July, they were still within reach of the AL East crown. At the time, they were only 4.5 games behind the Boston Red Sox. Fast forward to the end of August, and they are now 8.5 games back with only 28 games to play.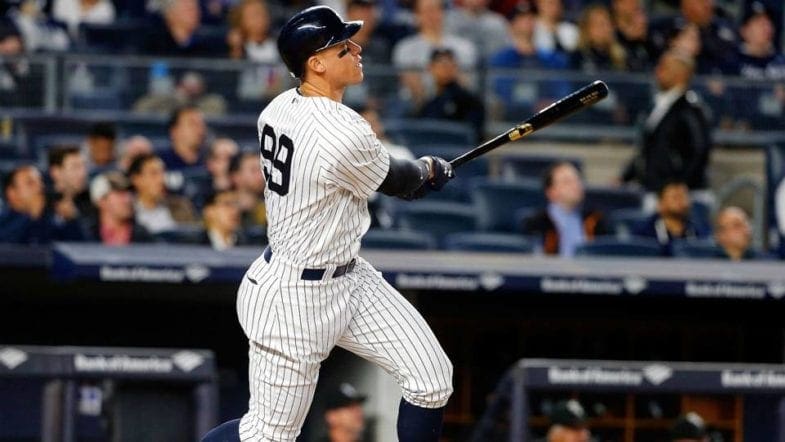 That means the division crown is probably out of reach. But they have a comfortable lead in the wild-card race, so they will still make the postseason. It appears they will have a date with the Oakland Athletics when the time comes.
With a must-win, single-game playoff on the horizon, getting guys like Aaron Judge healthy and back on the field is of the utmost importance.
So, why should the Yankees consider shutting Judge down?
He's one of the best home run hitters in the game today and a vital part of the Yankees offense. If anything, you'd think they need him back sooner rather than later, so they can quit leaning on Giancarlo Stanton so much.
Shutting him down should be the last thing on their minds. But maybe they should.
Initially, the team thought that he could make it back in three weeks. But three weeks later he was nowhere near ready. It's now been over five weeks, and there is no timeline for his return. Were they wrong about the severity of the injury?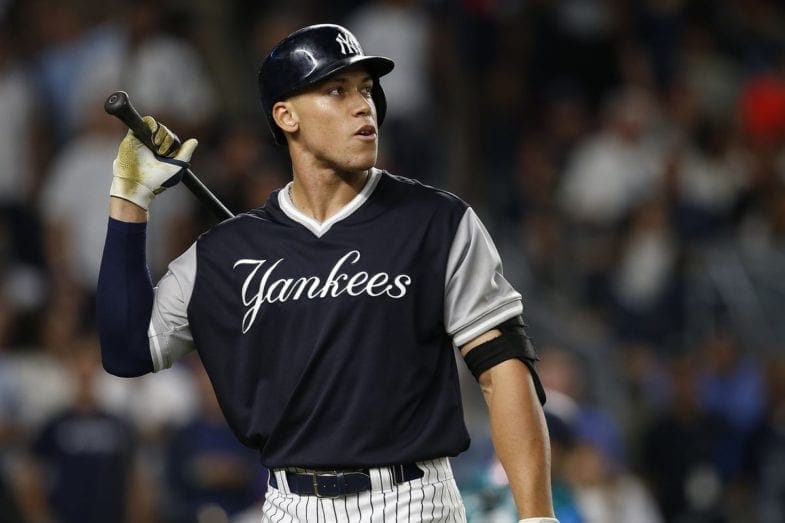 There has been no indication that was the case. But the team has admitted to being overly optimistic about his recovery timetable.
He hasn't begun throwing hard yet nor has he taken a swing. There is still too much pain and discomfort in his wrist—but it is getting better.
"I'm not that close yet," he said. "I'll wake up one of these days and feel good. I'm just waiting for that day. The pain is going down. If it was a five two weeks ago, it's going down to a four. It's just kind of working its way down. We're just trying to get down to zero, so we can move forward."
It sounds like he could be ready sometime in the near future— or he might not be. So, why should they even entertain the notion of sitting him down if he might come back?
There is only one reason why they should—because they are not confident he'll be able to play and contribute during the playoffs. If he can—great, activate him and put him on the 25-man active roster (because he'll have to be on it to be eligible to play in a postseason game or series).
But if they aren't sure he can, or if they have someone else that can contribute more, they need to sit him. With the recent acquisition of Andrew McCutcheon, it appears as if they could be preparing for life without Judge for the immediate future.
He isn't the hitter that Judge is, of course. But he is better than the guys the Yankees have been playing in Judge's place (and a much better fielder).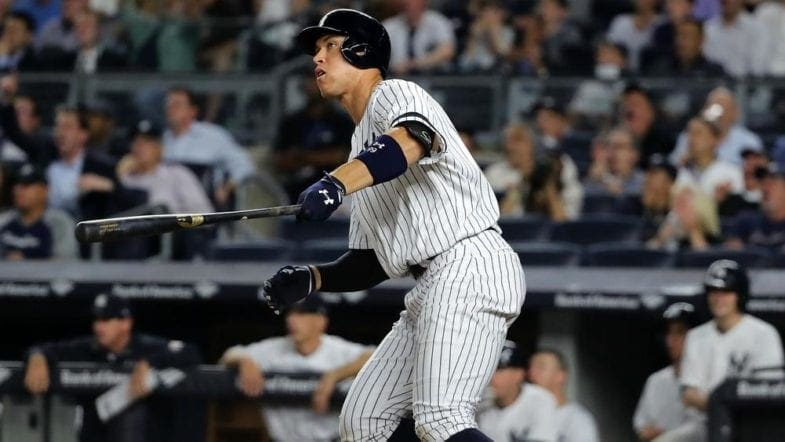 Does this mean it is okay to shut Judge down? Absolutely not! With a player like him, they should give him to the absolute last second possible to get healthy. It wouldn't be ideal for him to be 'knocking the rust off' in the postseason. But that version of Aaron Judge still holds more promise than most players.
What about McCutcheon? He'll make a better reserve than the current ones.