---
The fate of the NBA's 'One and Done' Rule has been a major topic of conversation in recent years. There is a good chance that it could be on the way out sometime in the near future, but whether it is going to be gone altogether or just altered remains to be seen.
For now, the rule exists, and kids will have to be at least 19 before they can enter the NBA draft. For most, that means going to college and playing for a season before turning pro.
Is it fair? Should they have to if they have the talent and can physically handle the pro game? At the same time, is it fair to colleges that spend the time and money to recruit them to only have them play for one season?
Those are questions that will need to be answered if the policy is ever going to change. But for now, it is the law of the land and it will have to be obeyed.
This season, there are a number of guys whose college careers could be over after just one season. None have stated that is their intention, but it is not hard to speculate who those guys could be.
Marvin Bagley, Duke
Even the casual observer of college basketball has heard of Bagley. The 6'11", 234-pound power forward has been leading the charge for the Blue Devils this season, making the most of his impressive array of offensive skills. He's a good athlete with great hands and a motor that doesn't seem to quit. He'll be in the conversation as the potential No. 1 pick in the Draft.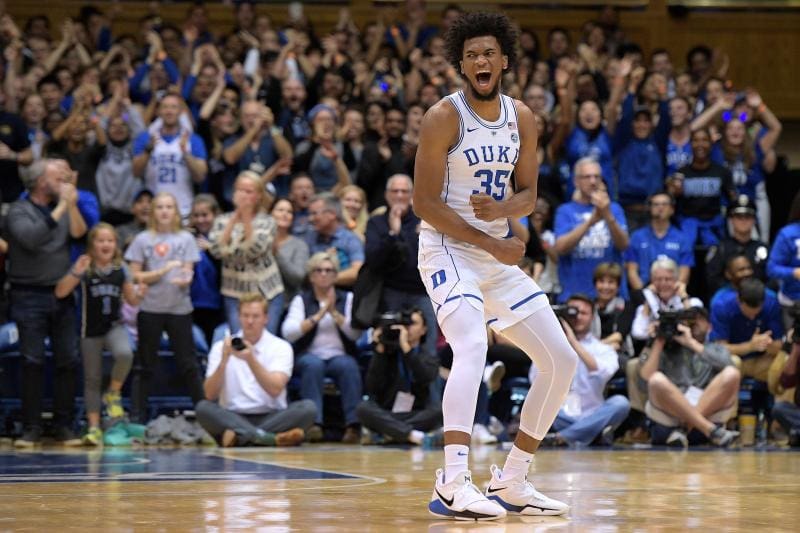 Against Florida State, he gave NBA fans a taste of what he can do (13-17 from the field for 32 points; 21 rebounds, 11 offensive and ten defensive). He's averaging 22.5 points and 11.5 rebounds a game through Duke's 15 games so far this season.
DeAndre Ayton, Arizona
At 7'1" and 260 pounds, the 18-year old from the Bahamas is the kind of player on paper that every coach wants. He has the body, athleticism, and talent to be one of the best big men in recent history. For those reasons alone, someone will take him early in the '18 Draft. But, they will have some work on their hands getting him to become more aggressive.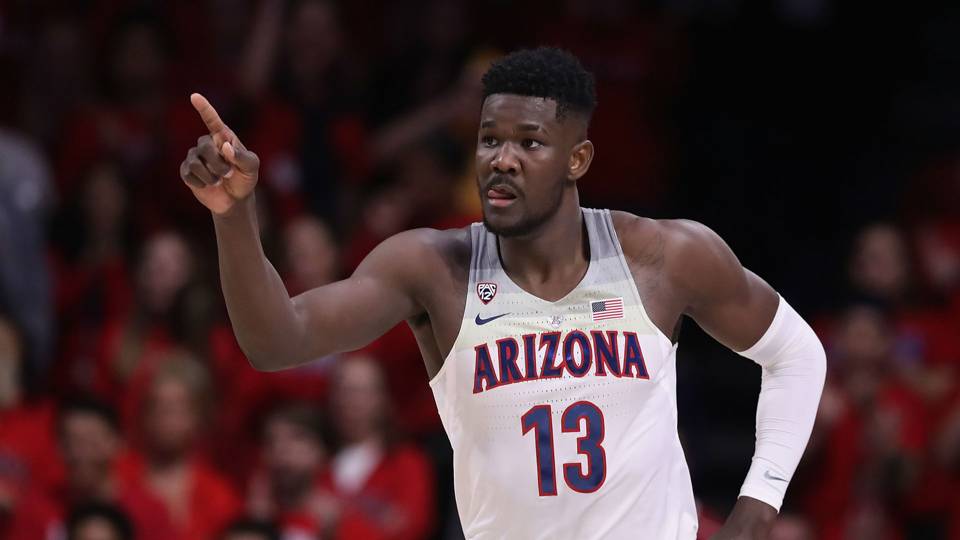 But with the size, talent, and athleticism he brings to the table there will be plenty of teams willing to teach him how to be more aggressive.
Michael Porter Jr., Missouri
He tried to tell reporters during SEC Media Day that he was not a lock to be one and done, but few were buying it. The 6'9", 215-pound small forward's season ended almost as soon as it began due to an injury. But that is not likely affect his draft stock much. His athleticism and talent were evident enough in high school for someone to take him in the top ten.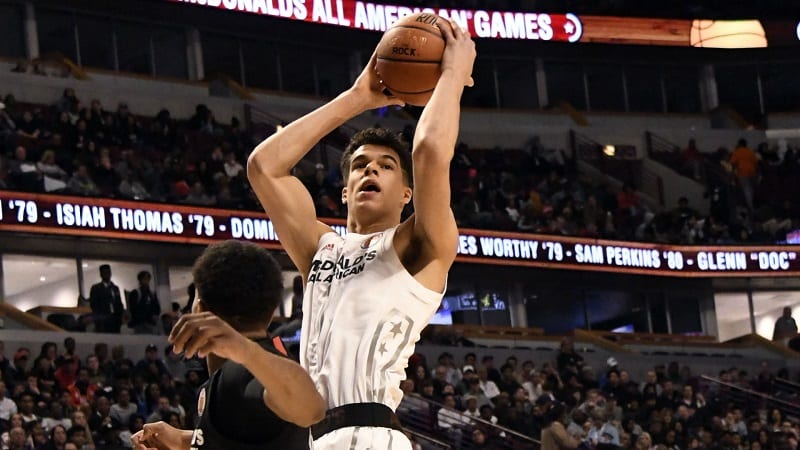 It would have been nice to see him play in college, but teams will see the upside in him and like that he is their's to mold.
Collin Sexton, Alabama
Typically, when conversations about talented freshman athletes at Alabama take place, they involve running backs or linebackers. But the Crimson Tide basketball team has one of the better point guards in the nation in Collin Sexton.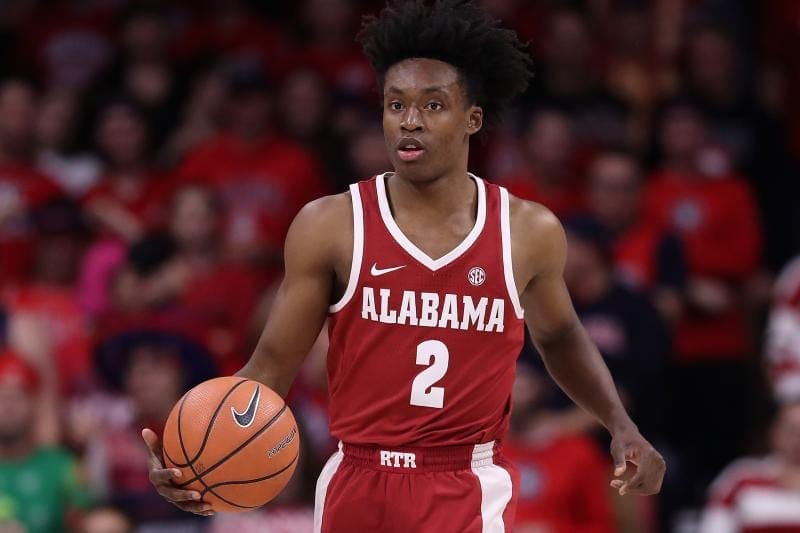 As a high school junior, he wasn't generating a ton of press, but he put the work in and as a senior he was a top-25 player. He's not the biggest guy at 6'2" and 190 pounds, but he makes up for it with a tremendous work ethic. His energy is unreal. He is good at creating space for jumpers (short, mid-range, or deep) and can finish at the rim. Many expect him to be the first point guard taken in the 2018 Draft (not named Trae Young).
Kevin Knox, Kentucky
You can't talk about one and done players without having someone from Kentucky in the conversation. The Wildcats don't have their usual slate of future lottery picks on the roster this season, but the 6'9", 215-pound small forward is one of their most likely candidates to go in the first round.  He's quick on his feet, an explosive leaper, and a great all-around athlete.


His size and athleticism make him worth a look to NBA teams. But his three-point shot will be what intrigues someone enough to take him. Through 15 games so far this season he is hitting 30.9 percent of his three-pointers. That, along with his other assets, will make him a great addition to someone's roster.
Trae Young, Oklahoma
When the 2017-18 season began, there were few college basketball fans outside of Oklahoma that knew who Trae Young was. But 14 games in, the young point guard has drawn comparisons to Steph Curry. When your game is drawing comparisons to one of the NBA's best, you're draft potential is high.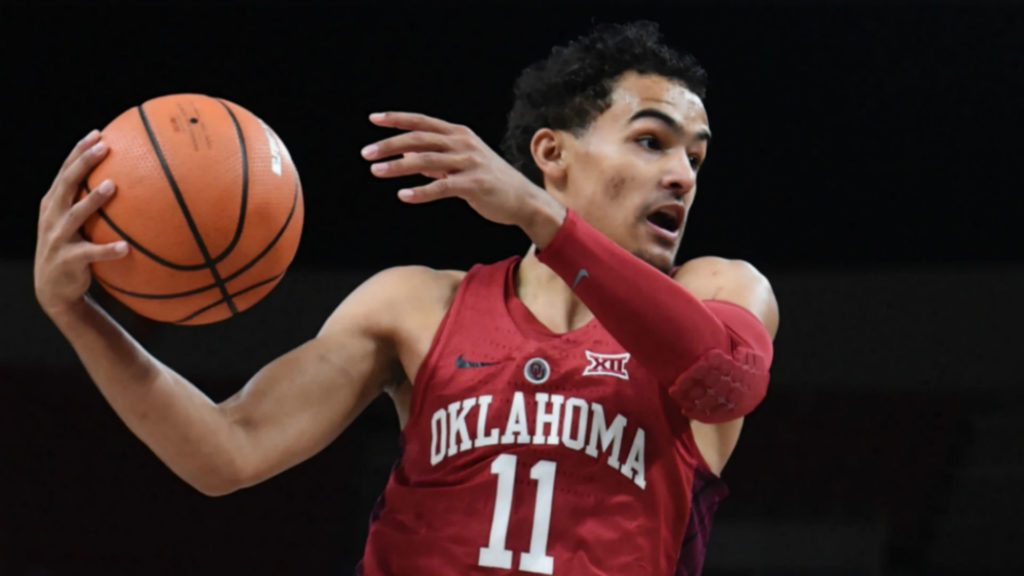 So far, this season, he is averaging 29.4 points and 10.2 assists a game. But what is going to really draw the attention of scouts is his three-point percentage—38.8. Considering how the three-pointer is now dominating the NBA, he's a lock for the top three.
Other likely one and done candidates include Wendall Carter (Duke), Jaren Jackson Jr. (Michigan State), Mohamed Bamba (Texas), Trevon Duval (Duke), Troy Brown (Oregon), Lonnie Walker (Miami), Gary Trent Jr. (Duke), Kris Wilkes (UCLA), Brandon McCoy (UNLV).