---
There is one thing every NFL coach and team, or coach and team in any league, would like to avoid: the coaching carousel. Unfortunately for many, while at the end of every NFL season there is one fan base that is ecstatic because their team just won the Super Bowl, there are a dozen fan bases already searching for the next coach. Regardless of the reason why their team didn't play well, when fans complain about their team many will call for the head coach to be fired. That's just how sports work, unfortunately.
Where fans want their team to find the next one tends to vary greatly. Some will want their team to hire a proven, experienced coordinator away from another NFL team. Others will want the team to lure someone out of retirement or away from television. Previous head coaches are often considered, but they are unemployed for a reason. Do you really want one of them?
Then, of course, there will be the latest and greatest college head coach that will be rumored to be under consideration by every team actively hunting for a new head coach, as well as some that aren't. Next to current NFL coordinators, the college ranks are probably where teams like to search the most.
In the future, even near future, more teams will probably look to the college ranks for their next head coach. With NFL rosters likely to get younger in the years to come, having a head coach that is a proven communicator with young players could be the key to success.
Yes, many college head coaches have failed when they tried to transition to the NFL. Some have not. But everyone wants to be 'the guy' who discovered 'the guy' and gave him his opportunity.
That means older coaches that have been in the college ranks for years and former NFL coaches are out. The youngsters (guys in their 30s and 40s, early 50s at the oldest) that have been successful on the bigger stages of college football are the ones likely to have an in. NFL teams want guys that can win, but also want guys that can lead the team for a few decades (if they end up being good enough).
The following are a few names that will likely generate some interest with NFL teams:
James Franklin (Penn State):
Franklin is the perfect candidate. He has a proven track record when it comes to rebuilding. He did it first at Vanderbilt and then finished the process Bill O'Brian started at Penn State. He's also all for upward mobility. The head coach of an SEC school was a great job, but the head coach of a legendary college program like Penn State is better. From the Nittany Lions the only step up is the NFL.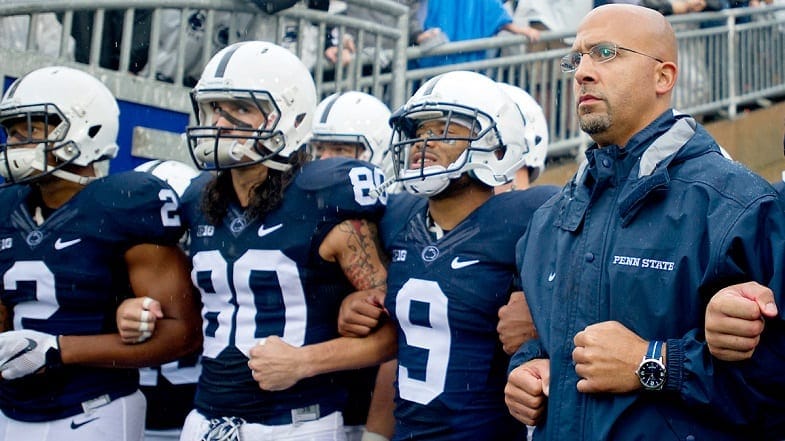 He has built a powerful offense and defense at Penn State, something every NFL team wishes it had. There will likely be a few teams willing to see if he can do the same thing in the NFL.
Tom Herman (Texas):
Defense may win championships, but its offense that drives the ratings and excites the fan. Someone thinking of drafting J.T. Barrett as their quarterback of the future may be interested in his former offensive coordinator and one of the brightest offensive minds in college football.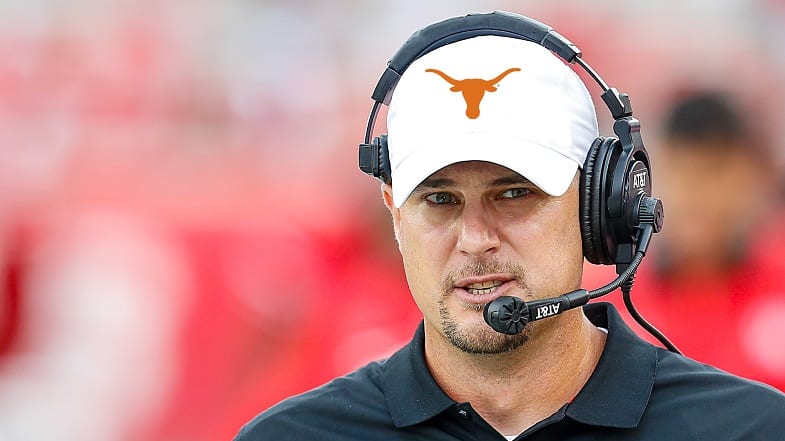 Like Franklin, he too is all for upward mobility. He proved that when he left Houston for Texas after just two years. This season may be a little soon for someone to poach him from Texas, but he'll get a couple interviews. Should Texas do even better next season, he'll be in the NFL in 2019.
Dabo Swinney (Clemson):
Swiney has done a tremendous job of building Clemson into a national powerhouse. He is full of energy and enthusiasm, and knows how to work the room at press conferences— the kind of stuff NFL owners love. Of course, it doesn't hurt that he's had one of the best offenses and defenses in college football the last few years.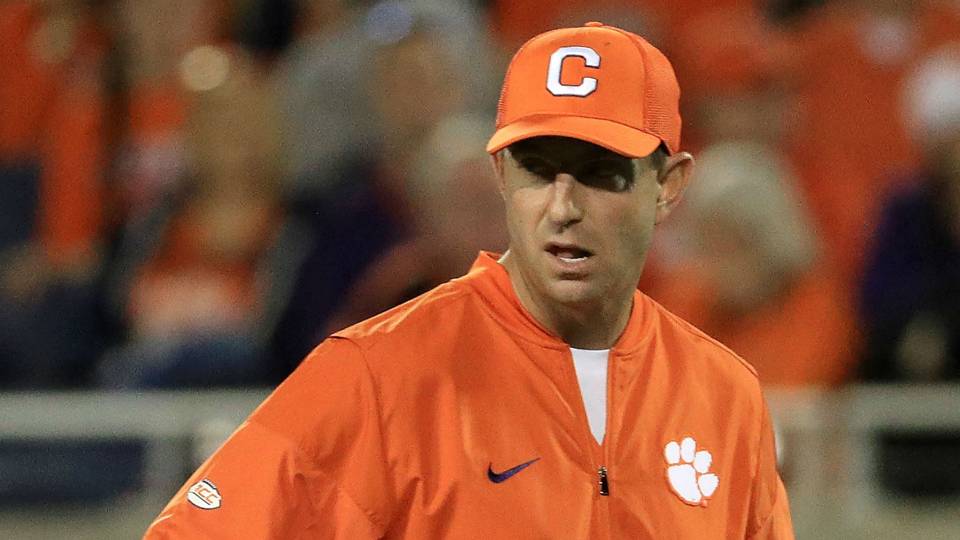 He can work with the young players that will soon be the majority across the NFL and he knows a good opportunity when he sees it. He has a great job at Clemson but should someone in the NFL want him, he'll listen.
Kirby Smart (Georgia):
His success at Georgia will interest NFL teams, but his time— and success – as Alabama's defensive coordinator will interest them even more. Paired with the right offensive coordinator, he could be what a team with a decent offense and marginal defensive talent needs to turn the corner.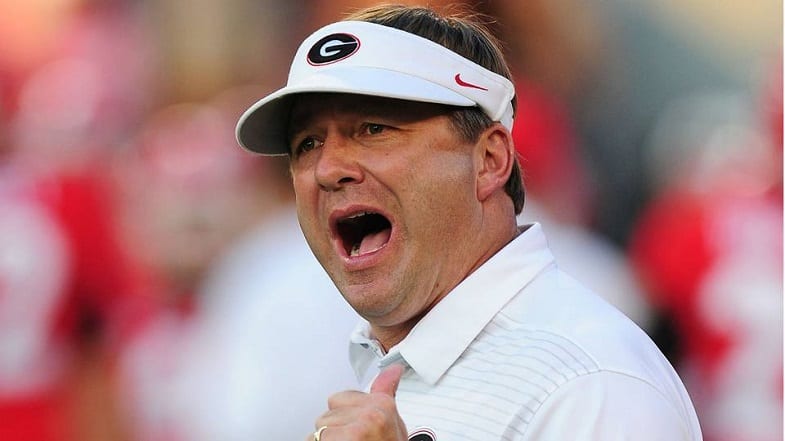 This season may be a year too soon for him. But should he take down Alabama this year, he could be in demand. If he doesn't but has another great season next year, 2019 may be his year.
Kevin Sumlin (Texas A&M):
Many will be surprised by his inclusion on this list. Ever since Sumlin and Kingsbury guided Johnny Manziel into college football history, his name has been in conversations. Since then his track record hasn't been as successful, which will dampen the enthusiasm for his services.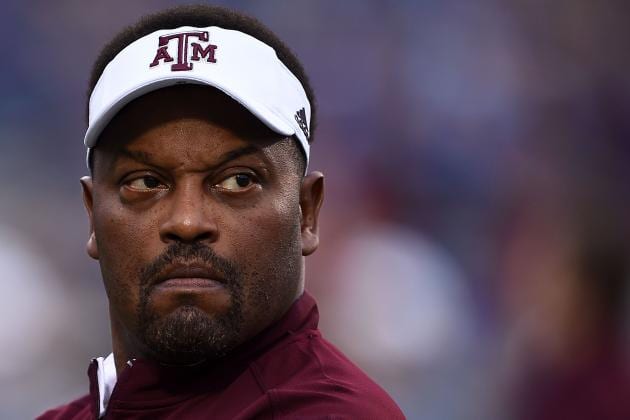 But this season, while the Aggies haven't played the prettiest or most exciting football, they've been winning games ever since the UCLA loss. They don't outscore people anymore. Instead, they make second half adjustments and play better defense and control the ball on offense.
Should the Aggies win out or finish with three or four losses, this season could be viewed as Sumlin's best coaching job yet. Could it be enough for an NFL team to take a chance on him? Maybe.
Kliff Kingsbury (Texas Tech):
No one will be interested in hiring Ryan Gosling's look-alike as a head coach. He simply hasn't been that successful as a head coach in college to garner that kind of attention. He will (or at least should) generate interest as an offensive coordinator.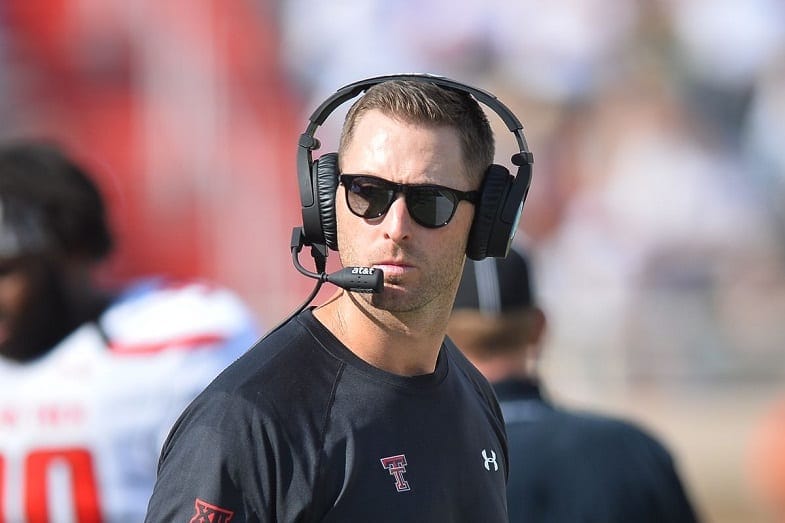 Think about what the most common complaint about college quarterbacks is these days. NFL coaches and evaluators like to say these spread quarterback guys aren't ready for the NFL game. So why not bring the prince of the spread offense (Mike Leach is the king) to the NFL. If anyone can work with one of these 'ill-prepared' spread quarterbacks and get them up to speed, it's him.