---
Free agency is both a blessing and a curse for NFL teams. It's a blessing because a team can acquire a seasoned veteran or a developed young player that they are confident will contribute immediately next season. Buying postseason success has never really worked in the NFL, but that doesn't stop teams from trying.
The New York Giants came close when they spent close to $200 million on their defense in 2016. But they didn't make it past the wild-card round.
It's a curse because just because a player was fantastic last season doesn't mean he'll have the same success on another team. He may not fit well with the players a team already has. His skill set may not translate to a different system. Maybe he just looked good because he was surrounded by great players. Just like there's guilt by association, there's such a thing as excellence by association.
Every team fears they'll sign a player who appears to be a stud, promise him tens of millions in guaranteed money, and later find out he's a dud. But every team also wants to make it to the Super Bowl next year.
So, they take that chance. But it might not be a good idea to take a chance on certain players.
The Players
Teddy Bridgewater, quarterback
Vikings fans were excited about the 2016 season because they couldn't wait to see their young quarterback turn the corner and become a star. He was widely expected to do so, but that horrible knee injury happened days before the regular season started.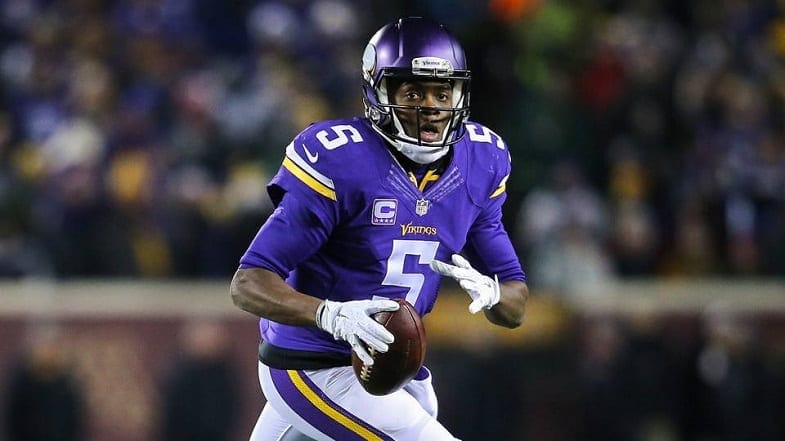 Had he turned the corner and then injured his knee, it would be easier to believe he could be the quarterback of the future for someone.  Instead, he's just a guy with two seasons under his belt with an average QB rating (86.3) and a lackluster touchdown to interception ratio (28-22; he also has eight fumbles to his name).
A.J. McCarron, quarterback
McCarron got his shot back in 2015 when Andy Dalton went down with an injury. He didn't do half bad. McCarron won two of three starts in the regular season and gave the Pittsburgh Steelers all they could handle in the playoffs before some unfortunate penalties on the defense helped Pittsburgh steal the win. Because of that, he will likely get at least one or two ridiculously high offers.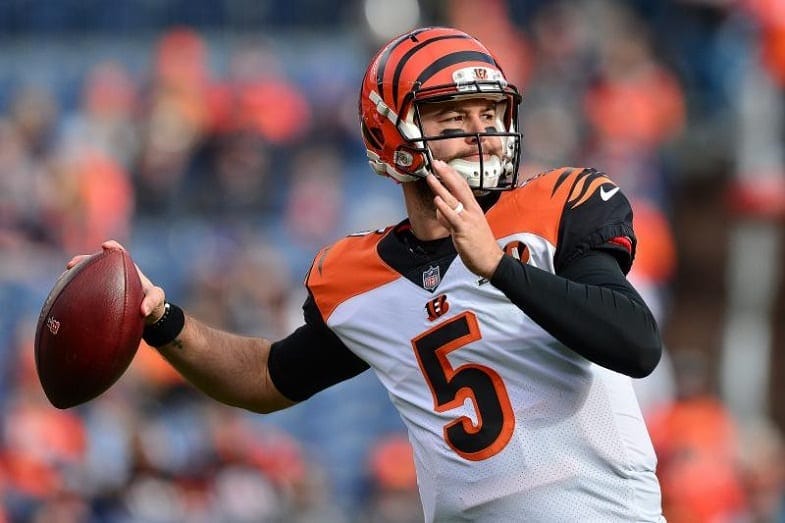 However, in his four starts, McCarron never threw for more than 212 yards a game. His completion percentage wasn't bad (66.4 percent), but that was because he mainly threw safe, short passes; his yards/attempt average was less than six yards in three of his four starts. The team asked very little of him, and he did just that– very little. But that doesn't tell us a thing about what he's capable of doing.
Dion Lewis, running back
Lewis certainly gave teams something to think about last season with 1,110 total yards on offense and nine touchdowns along with 570 yards and a touchdown on special teams. He is a shifty, dynamic player capable of breaking free for a big play at any given moment. At 27, he's got plenty of good years left. He could definitely contribute for another 4-10 years (maybe more).
He's playing his free agency smart so far. His demands aren't insane (three years, $15-18 million with $10 million guaranteed). Compared to some of the guys already under contract, those numbers are fare. A case could be made that he is as good as Latavius Murray ($5 million/season) or Giovani Bernard ($5.14 million/season).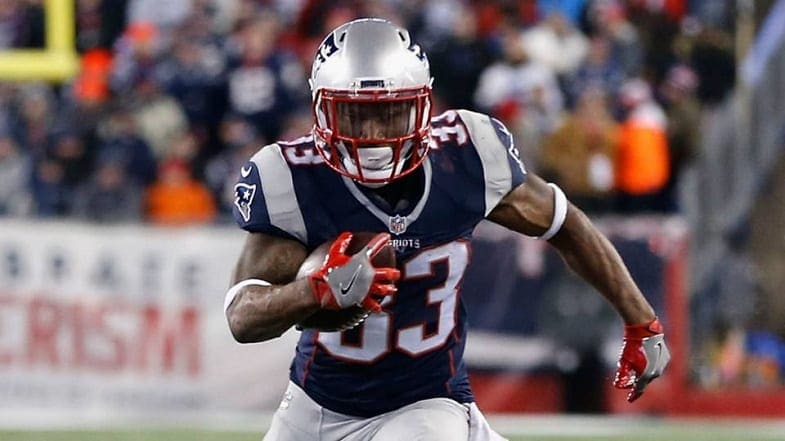 But he's small (5'8" and 195 pounds). His size means he's good in space, but don't expect to see him do much between the tackles. He's not going to pound out the tough yards inside. He is also going to be injury prone. Lewis will make a lot of guys miss allowing him to avoid taking too many big hits. But he can't avoid all of them.
His price may not be bad, but there is a good chance he may not be on the field for the entire season—and you'll still need a between the tackles guy.
Case Keenum, quarterback
If the Vikings let him walk, there will be plenty of teams vying for his services—and with good reason. Except for his first start in Week Two against the Pittsburgh Steelers, he looked fantastic. He set new career highs in just about every major category (67.6 completion percentage, 3,547 yards, a touchdown to interception ratio of 22-7, and rating of 98.3).  He didn't play well against the Eagles in the playoffs, but he was stellar against the Saints.
But before overpaying for him, teams will want to take a look at the time he spent with the Houston Texans and Los Angeles Rams. It's safe to say that overall, he wasn't very good. So, was the Vikings offense as good as it was because of him? Or was he as good as he appeared because good players surrounded him?
Carlos Hyde, running back
He's been the best player on a lousy offense since he came into the league in 2014, which makes it a little more challenging to judge his value. Teams have been able to focus on him since they didn't have much to worry about from the 49ers in the passing game.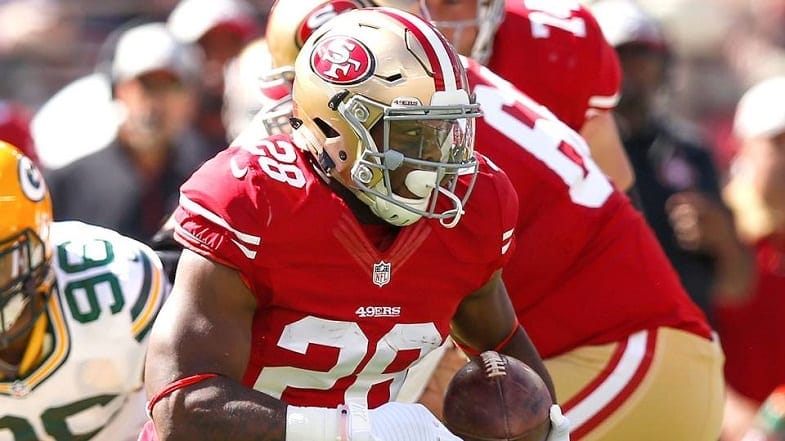 But in 2016, he was able to run for 988 yards on 217 carries or a very respectable 4.6 yards/carry. Last season Kyle Shanahan put him to work in the passing game more (59 receptions for 350 yards). However, Shanahan seemed to like rookie Matt Breida a lot which could lead to Hyde becoming available.
The problem for Hyde will be the expectation that he can be a team's primary running back. He's too injury prone for that and has been his entire career. Except for last season, of course, when he set a new career high for carries (240). Anyone that signs him will expect more from him, and it's doubtful his body will be able to handle it.
Sammy Watkins, wide receiver
Watkins is one of those guys who came into the league with a ton of potential. But he has yet to come close to living up to it. Part of the reason has been injuries. Another part is because he's always played for teams that lean heavily on the run. First, it was LeSean McCoy with the Buffalo Bills and now it is Todd Gurley for the Rams.
But someone is still going to make him a sweeter offer than he deserves. For some crazy reason, they'll think the guy who had 101 receptions for 1,464 yards and 12 touchdowns his last year in college is going to break out.
Could he? Eh—anything is possible. But someone is going to have to be willing to make him their No.1 option for it to even be possible. He'll have to do something he's struggled to do since college—stay healthy.