---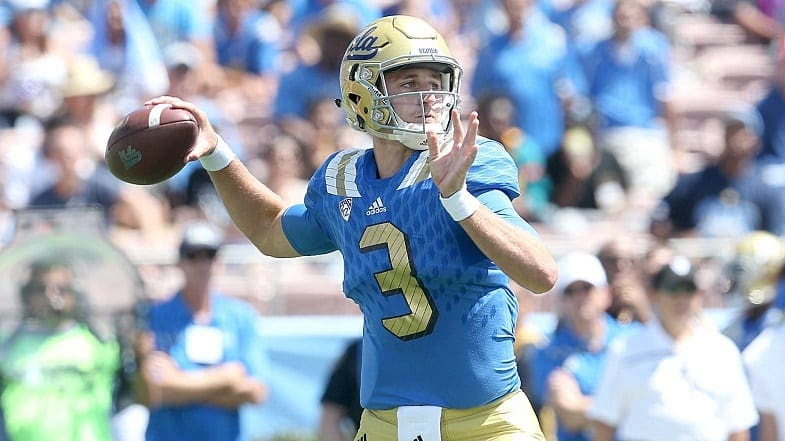 When the Los Angeles Rams and Philadelphia Eagles traded up to take Jared Goff and Carson Wentz, the general consensus was they paid a hefty but necessary price. Both teams needed quarterbacks and did what they felt they needed to get the best ones available.
When neither lived up to the hype their rookie seasons, the haters were quick to comment. But that didn't discourage the Houston Texans, Kansas City Chiefs and Chicago Bears from doing the same in last year's draft.
This season Goff and Wentz are both MVP candidates. Houston appears to have found the quarterback of the future in Deshaun Watson. Patrick Mahomes seemed to be up to the task during the preseason for the Chiefs. Mitchell Trubisky has shown some real promise for a bad Bears team.
So maybe trading up for a quarterback isn't such a bad idea after all. With the number of promising young quarterbacks expected to be available in the 2018 draft, there will be plenty of chances for teams to do just that. Then again, in a quarterback-heavy draft, why not just take the best one available when it's your turn?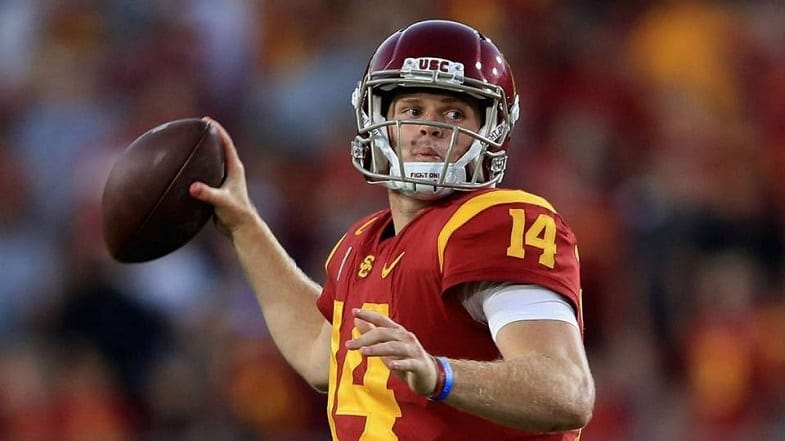 That's like saying you should be satisfied with a cheeseburger from McDonald's when you could have a big, juicy steak instead. Teams that are serious about building for the future don't want to settle for the best available. They want the best.
With the San Francisco 49ers shaping up to have the No. 2 pick in the 2018 draft, they will probably be open to trading the pick. Someone who really needs a quarterback will do whatever it takes to make sure they get Josh Rosen, Sam Darnold, Mason Rudolph or Josh Allen.
It would not be surprising to see the following teams trade up to get their future franchise quarterback:
New York Giants: Eli Manning is not getting any younger. The Giants already benched their long-time quarterback to give Geno Smith a try. It didn't work and Ben McAdoo and Jerry Reese were both ousted. They are now in line for the No.3 pick, so they don't need to trade up. But if they are afraid someone else may try to jump over them and take the guy they want, they could make a move and get a worthy successor.
Denver Broncos: They appear to have given up on Trevor Siemian. Brock Osweiler certainly isn't the quarterback of the future. If Paxton Lynch doesn't earn the job in the final weeks of the season, they could be looking to find the right guy in the draft. They have the No. 6 pick, but there are already two quarterback-needy teams ahead of them. If they want to make sure they get the guy they want, they'll need to trade up.
Arizona Cardinals: Carson Palmer is done. Drew Stanton is not the answer. If the Cardinals want to make the most of Larry Fitzgerald's final years, they need to get the most NFL-ready quarterback in the draft. If they can talk Cleveland out of the No. 1 pick, they should. At the least, they need to move up to No. 2.
New York Jets: Any team that starts a 38-year old career journeyman is in need of a quarterback. But due to their surprising success this season, they are not going to be picking very high. With a record hovering around .500, they will likely pick anywhere from No. 9 to 12. They could still get a very good quarterback with that pick, but like the Cardinals and Broncos, if they want the best guy available, they need to trade up.
Buffalo Bills: They do not appear to believe in Tyrod Taylor anymore. After Nathan Peterman's disastrous first start, they are probably not going to trust him to take the reigns anytime soon. But unless they totally fold going down the stretch, they are shaping up to pick in the late teens. There is a good chance they could get Baker Mayfield, Lamar Jackson, or Luke Falk still. But if they want Josh Rosen, Mason Rudolph, Sam Darnold, or Josh Allen they'll need to trade up.
Jacksonville Jaguars: The Jaguars will be the most lucrative trade partner. They'll have to make the biggest jump to get to the front of the line. They did pick up the fifth-year option on Blake Bortles. So, they may decide to go all in with him. But free agency could decimate their dominant defense in the next couple of years. So, to make the most of their window, they may decide to upgrade now. But will they be willing to pay the price?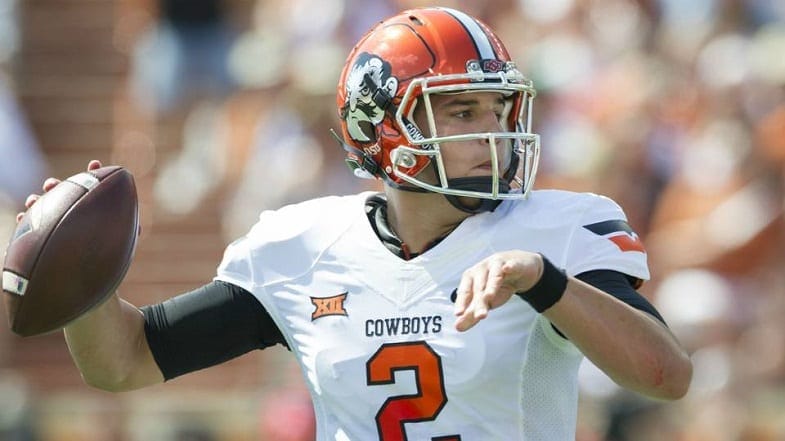 Several other teams will be in the market for a future franchise quarterback. But with how their current QB is playing, the Saints, Patriots, Vikings, and Steelers will not feel the need to trade up.  A target-rich free agent market could impact how many teams approach the draft as well.