---
The Minnesota Vikings were a game away from making history last season. Had they been able to defeat the Philadelphia Eagles in the NFC Championship they would have been the first team to play in a Super Bowl they were hosting.
While their defense had a lot to do with the team making it that far, quarterback Case Keenum deserves quite a bit of the credit. When a team is forced to use their backup quarterback, the expectations are typically low. That is especially true when that backup has not played very well in the past, like Keenum.
But it is safe to say that Keenum blew whatever expectations the Vikings had out of the water. For some reason, despite how well he played within the team's offense, the Vikings decided they didn't want to keep him.
Not only did they not want the guy that led them to the NFC Championship game, but they got rid of the guy he replaced (Sam Bradford) and the guy who was supposed to be the quarterback of the future (Teddy Bridgewater).
They gave up on three starting quarterbacks and acquired another – Kirk Cousins – and committed to him for the next three seasons.
Bold move? Absolutely. Sometimes you have to take such action in order to go from being really good to championship material. But was it a mistake? Is Cousins really that much better than Keenum (or the other two)? Did they owe Keenum an opportunity to try again next year?
Will the Vikings regret trying fixing a position that wasn't broken?
The case for retaining Case Keenum
It is not hard to see why the Vikings gave up on Sam Bradford and Teddy Bridgewater. Bradford has been troubled by injuries throughout his career. As good as Bridgewater appeared to be before his injury, there is no telling what he'll be like after it. While they could have given him a chance with a low-risk contract like the New York Jet gave him, it is easy to see why they chose not to.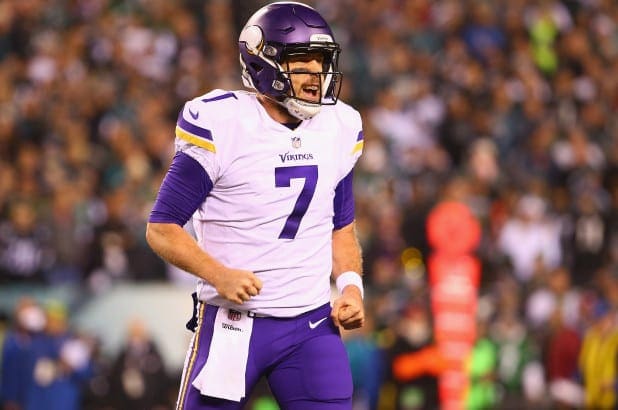 They had a healthier option in Keenum. It was not possible to really know what Bridgewater could offer, but the Vikings knew what they had in Keenum.
Here was a guy who came in after Bradford's injury and guided the team to its highest single-season win total (13) in franchise history. He finished the season ranked seventh highest rated quarterback in the NFL. While his yardage total (3,547) was only the 12th best in the league, his completion percentage (67.6) was second only to Drew Brees (72 percent). His touchdown to interception ratio wasn't too bad either (22:7).
Yes, he had help from a great defense, but he didn't have much of a run game to take pressure off him. To produce like he did when teams knew the Vikings were going to lean on him makes his season even more impressive.
While a team may prefer not to build around a 30-year old quarterback, he could easily give the Vikings (or now the Denver Broncos) a good five to ten years of reliable play at quarterback. What team wouldn't want that?
The case for acquiring Kirk Cousins
Age was apparently not a concern for the Vikings. Kirk Cousins will be 30 years old by the time the 2018 regular season starts. So why spend $84 million over the next three seasons to acquire him? They could have given Keenum a deal similar to what Denver did (two-years, $36 million and only $25 million guaranteed).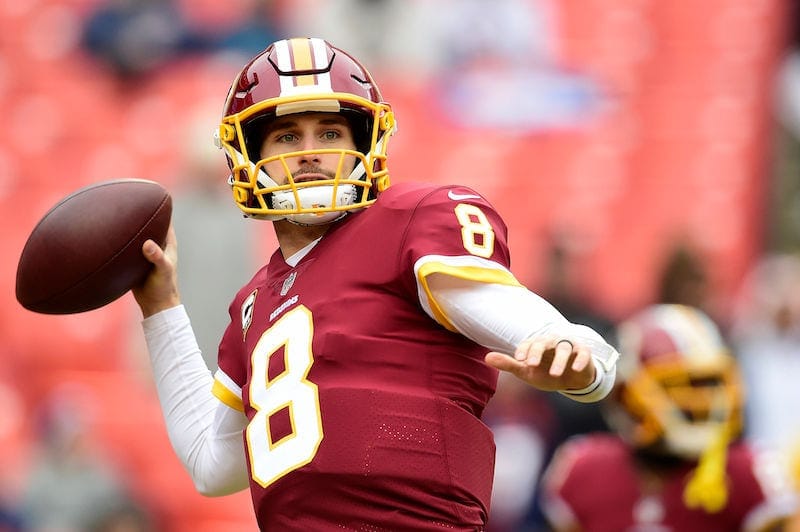 The answer to that is easy—fear. Last season made it clear. The Vikings have most, if not all, of the pieces in place to be competitive right now. The defense is certainly a championship caliber unit. They have two of the best young wide receivers in the league, a quality tight end, and a good, young running back. They can't afford to waste a couple of years on the wrong quarterback. Doing so will force them to risk losing valuable pieces of the team to free agency, injuries, and retirement.
Making the most of their roster requires a quarterback that'll lead them to the Super Bowl sooner rather than later. They believe Kirk Cousins is that quarterback. Yes, he did struggle when he played in relief of Robert Griffin III. But as the starter in Washington, he performed on par with the better quarterbacks in the NFL.
Cousins has thrown for over 4,000 yards the last three seasons. He is one of only five quarterbacks to do so. But it wasn't all about generating yards with him. He has been just as consistent getting into the end zone. Over the last three seasons, he completed 29, 25, and 27 touchdown passes.
So, was it a smart move by the Vikings? The Vikings were afraid that the Keenum that played in Houston, St. Louis, and Los Angeles could emerge next season; that this season was the exception and not the standard. Rather than hitch their wagon to a player with one good season under his belt, they chose one with three.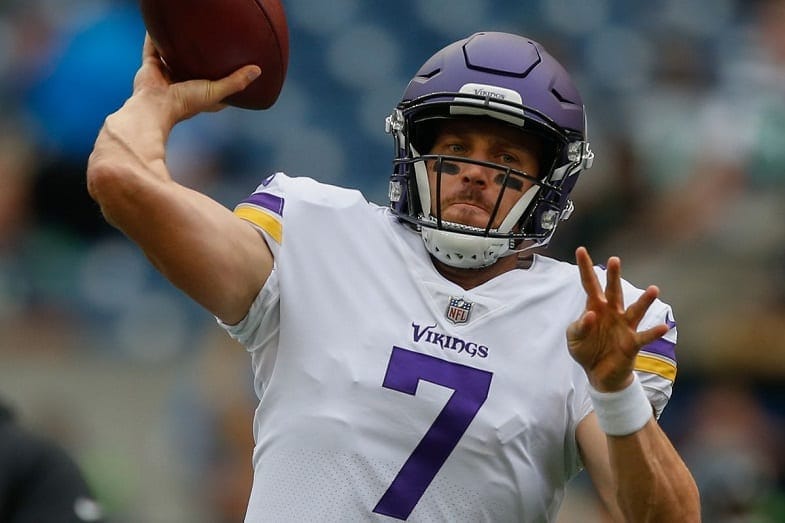 The 'window' for championship caliber teams is getting smaller and smaller each season. The Vikings appear to have many of the right pieces in place. But, while Keenum was great last season, they couldn't be confident he'd be great next season. So, they opted to go with who they felt was more of a sure thing.
However, before we can call it a smart move, they will need to win a Super Bowl. Until then, and as long as Keenum doesn't win one in Denver, it's just an expensive move.