---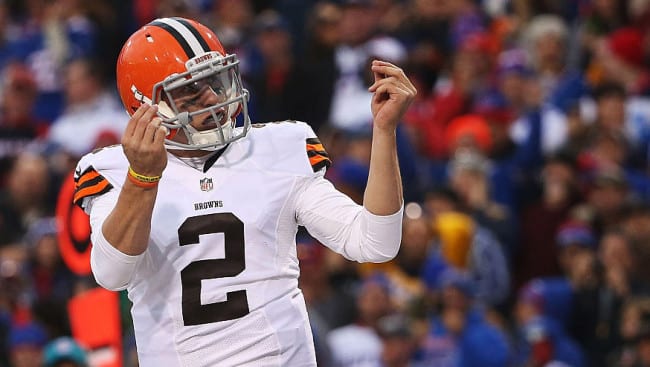 The notion sounds crazy. Why would anyone want to sign a guy who hasn't played in two years? Not only that, but why sign a guy who was terrible when he was in the NFL? He played in 14 games over two seasons, completed just 57 percent of his passes (147-258) for 1,675 yards. He threw as many touchdowns (seven) as interceptions (seven), and fumbled seven times.
His career QB rating is 74.4. That puts him on par with guys like Chad Henne (75.5), Mark Sanchez (73.9) and Derek Anderson (71.1). Those guys aren't exactly known for their excellence. Tack on his history of off-field issues and it seems clear what teams should do when it comes to Manziel.
Nothing.
He is not a guy that many think deserves to be in the NFL. But he is someone every team should be interested in signing right now.
Let's just say he is telling the truth and he is reformed. He doesn't drink anymore and isn't the consummate party animal he was during his two years in Cleveland. If—and that is a big if – he is reformed, it can be assumed that he will not be jetting off to Vegas on a whim, and he is not going to be missing treatment sessions or anything else. We're also assuming that there will be no more crazy videos talking into bricks of money at strip clubs or wearing wigs in casinos.
So—he will not be an off-field distraction. But that doesn't make him worthy of a roster spot. Teams need a reason to believe that he can play. Yes, he was a superstar in college and a ton of fun to watch. But that was a long time ago. During his short NFL stint, he looked nothing like the player lovingly known as "Johnny Football."
Why should anyone believe he will look like that guy now?
Part of the problem Manziel had during his first run in the NFL was that teams seemed to think that young quarterbacks like him had to fit their system and the Browns didn't take advantage of his skill set. Rather than let him do what made him the first freshman to ever win the Heisman Trophy, Cleveland wanted to force him to be another guy.
Obviously, it didn't work.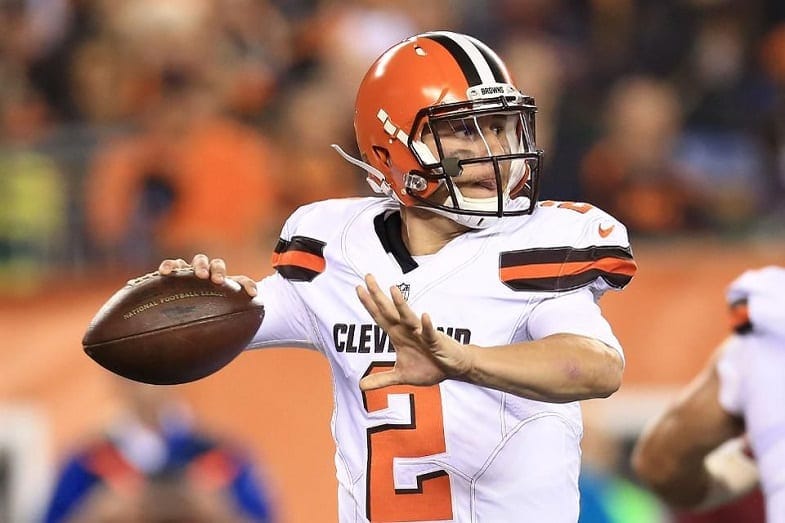 Many blamed Manziel's failure (and the failure of college quarterbacks like him) on his lack of readiness to play in the NFL. Those same people criticize the college game for not getting players ready to play at the next level. But maybe it's the NFL's fault for not letting them be who they are.
Over the last couple of years, teams have begun to open their eyes a little. The problem isn't the player, but the system. If you draft a guy like Manziel or Marcus Mariota or Cam Newton (or Baker Mayfield, Mason Rudolph, and Lamar Jackson), you need to let them be who they are. You don't force them to take every snap from under center or stay in the pocket like a traditional NFL quarterback. You let them take the snap from the shotgun position and give them the freedom to improvise.
When they make plays, you look like a genius. When they don't, you eventually replace them with someone who will. Since teams are starting to let college quarterbacks be who they are, maybe this time Manziel can play like Manziel.
The obvious thing for him to do would be to go to Canada and prove he can still play. But like every football player, Manziel wants to make it in the NFL. So, for now, he is holding out hope that someone will give him a chance. Should he play well in the upcoming Spring League games, someone probably will.
That is why the smart move would be to sign him now.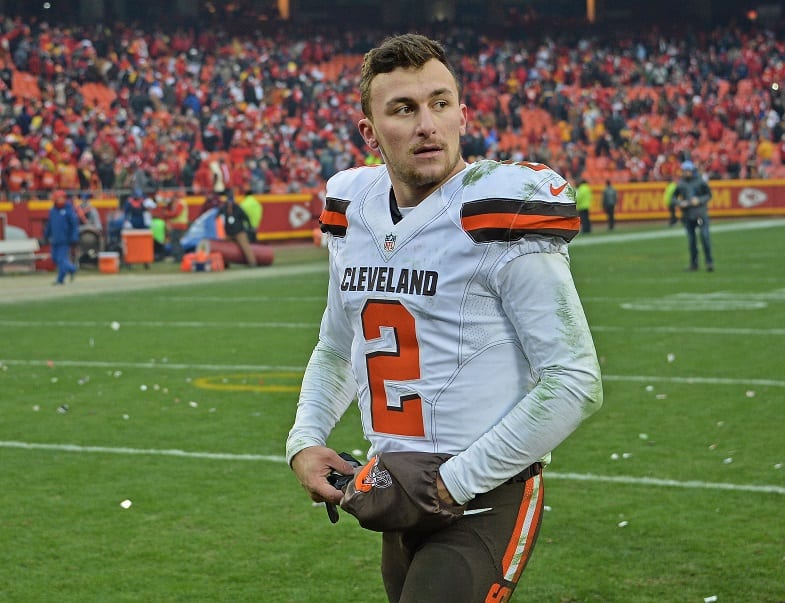 Manziel has made it clear. He wants nothing more than to play in the NFL. He has stated that he is more than happy to play for league minimum and with nothing guaranteed. He'll even be glad to be on someone's practice squad. As long as he's in the NFL, he's happy.
He is going to cost practically nothing. But if you wait until after the Spring League—and he plays well – there will likely be a few suitors. That means the price tag will be driven up.
If he flops in the Spring League or does anything detrimental to the team, you cut him. No harm. No foul. But if he dazzles in the Spring League, stays out of trouble, and continues to impress during OTA's and training camp, signing him becomes a brilliant move.