---
The Minnesota Vikings have been the most unpredictable team in football through six games this season. Last year they were a defensive powerhouse that earned a trip to the NFC championship game after a miraculous last second victory over the New Orleans Saints, but lost to the eventual Super Bowl Champion Philadelphia Eagles. The Vikings defense ranked first in the league last season in total yardage allowed and the offense ranked 11th in total yardage gained. Case Keenum surprised everyone with his outstanding play, which was largely credited to offensive coordinator Pat Shurmur who's a bit of a quarterback guru. Shurmer left for a head coaching job in New York, but the Vikings got an upgrade at quarterback when they signed free agent Kirk Cousins from Washington. The Vikings also have two of the best wide receivers in the league in Stefon Diggs and Adam Thielen. The bottom line is that the Vikings were expected to be a contender this year, but they've started the season in incredibly odd fashion.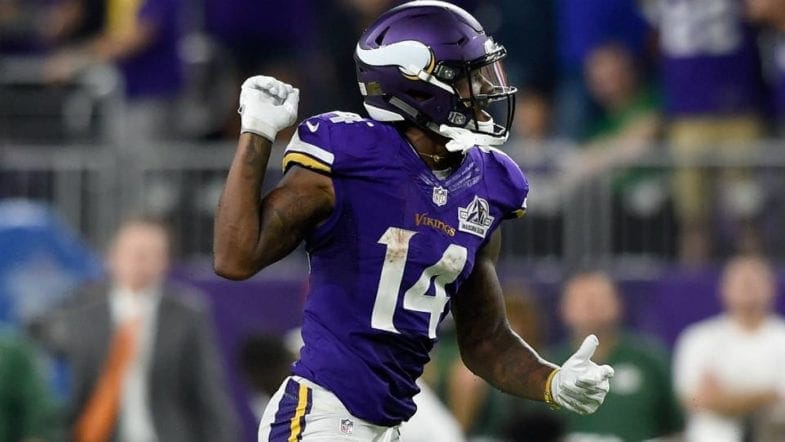 With a record of 3-2-1, the Vikings have had some mixed results so far this year. They beat a bad team (49ers), tied a solid team (Packers), got blown out by a horrible team (Bills), lost to a great team (Rams), and then beat another decent team (Eagles), before beating Josh Rosen and the lackluster Arizona Cardinals. The 27-6 embarrassment against the Bills obviously sticks out the most, but let's try and understand how a team that is so good on paper, with so many playmakers, only has three wins in six games.
It all starts with the offensive line. According to Pro Football Focus, the Vikings rank 30th in the league in pass blocking and 26th in run blocking, yet their overall passing offense ranks sixth. That should tell you how hard Cousins has had to work this season, and how well he's been able to play with minimal help. Cousins has been pressured on 42.5 percent of his dropbacks,  for a total of 107 times. DeShaun Watson is the only other quarterback who has played six games and been pressured as often as Cousins.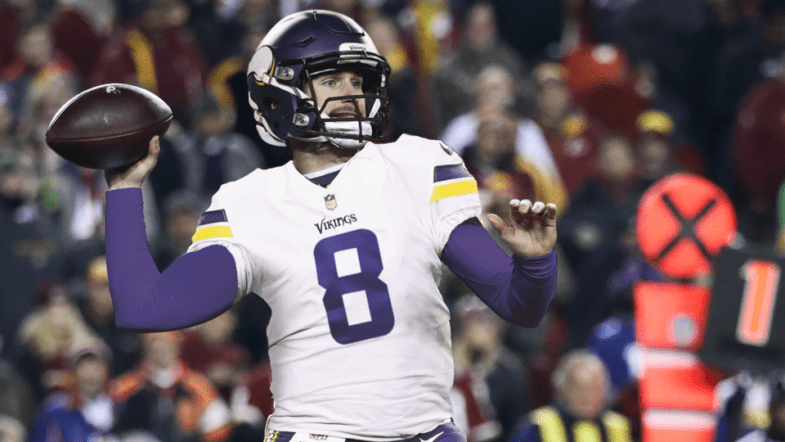 Thanks in part to their horrendous offensive line and the oft injured Dalvin Cook, the Vikings' run game has been completely non existent. They rank 31st in the league in rushing yards per game and are one of only three teams who produce less than 70 yards on the ground per game. We've seen in the NFL that if your offensive line is solid, your run game will work for the most part despite not having a big name talent carrying the ball. Well, the Vikings currently don't have either of those things.
Defenses have picked up on the fact that the Vikings can't run the ball. They're fourth in the league in passing plays and 31st in rushing plays. Because of the horrible state of their offensive line, Cousins is forced to throw at an extremely high rate, the defense knows he's going to throw, and he doesn't receive proper protection. That's a recipe for disaster.
The positive takeaway from all of this is that Cousins has performed extremely well under pressure. He has a passer rating of 98.4 when under pressure, which is third in the league behind Philip Rivers and Ryan Fitzpatrick. It helps when you have two elite receivers. PFF grades both Thielen and Diggs in the top 20 at the wide receiver position, and Thielen actually leads the entire NFL in receiving yards this season.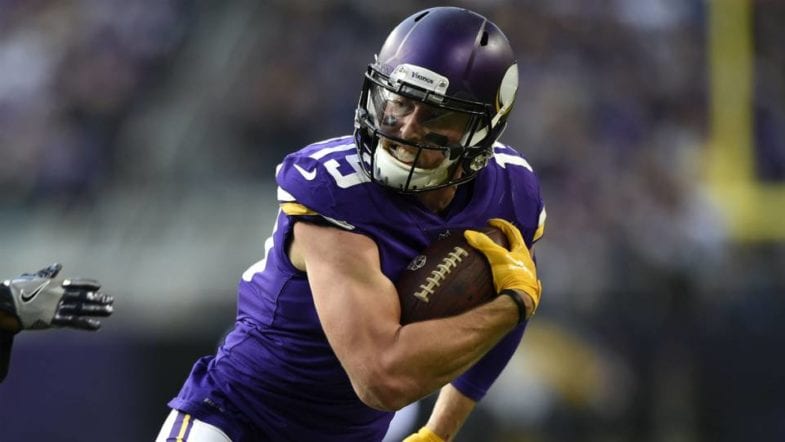 Cousins, Diggs, and Thielen have been able to mask, to an extent, the trouble that the Vikings are in. In addition to their poor offensive line and running game, the defense that was first in the league last season is now 21st in yards given up. If the Vikings can't figure out how to get stronger in these areas, they are going to struggle around .500 for the remainder of the season. More than any other major U.S. sport, football is a team game, and all units of the team need to functioning in order to gain any kind of consistency. Cousins may be able to win a few games on his own, but he won't be able to do it week in and week out without help, and that's what we saw in Buffalo. The Bills were able to exploit all of the areas where the Vikings were lacking, and managed to hold them to just six points. Essentially, if Cousins has an off game, everything else breaks down because the foundation, that is the offensive line and running game, is extremely vulnerable.